Stairclimber at Buchan Caves
At Gippsland's famous Buchan Caves, a Stairclimber is available for visitors with a disability to enjoy the spectacular Fairy Cave. In the past, the steep and narrow steps leading to the caves made it impossible for those using a wheelchair or walking stick to access the caves. However, the specially designed Stairclimber that is operated by Parks Victoria Cave Guides, can take children and small adults with limited mobility into one of the most spectacular viewing areas of Fairy Cave.
To use the Stairclimber, visitors who use wheelchairs are required to transfer from their personal wheelchair into the Stairclimber. The Stairclimber is operated by an experienced cave guide who will take the visitor down into Fairy Cave. Use of the Stairclimber is free, however a cave tour fee still applies. Booking a tour of Fairy Cave using the Stairclimber is by appointment only and must be made in advance. Cave tours using the Stairclimber are not available at peak visitor periods, such as Easter weekend.
For further information and to make a Stairclimber booking, contact the Buchan Caves Reserve on (03) 8627 4700.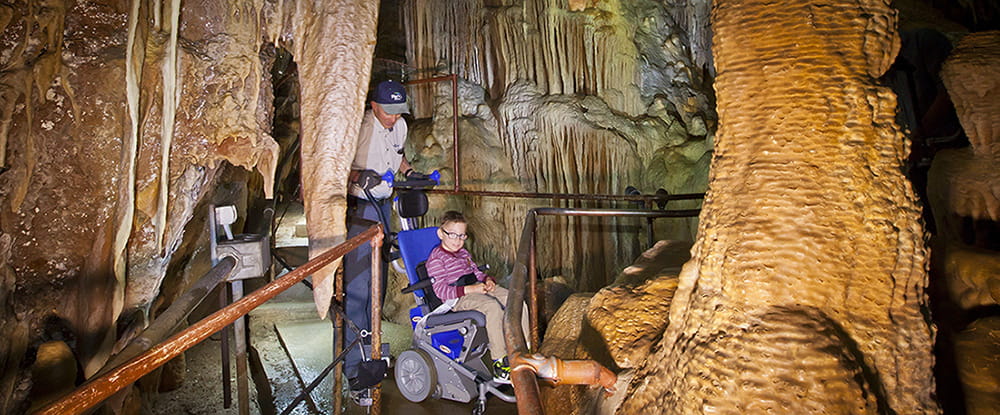 For more information on how the Stairclimber works, you can view the manufacturer's short video of the PS Outdoor Stairclimber.