Many of Victoria's parks and forests are bushfire prone areas. While they are great places to enjoy, during some weather conditions they are not safe places to be.
Victoria has adopted the national system of Fire Danger Ratings.
On days of forecast Code Red Fire Danger Rating, the Department of Environment, Land, Water and Planning and Parks Victoria will close parks and forests (including state forests and national parks) in the relevant weather district for public safety.
Some parks or visitor areas which are judged to be at a lower risk of bushfire may remain open, such as those in inner-urban areas or areas which have been recently burnt.
For more information download the Code Red park and forest closure fact sheet
A list of parks and park closures within each Bureau of Meteorology forecast district is outlined here.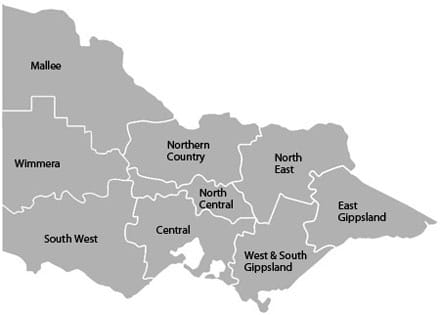 For your own safety, do not enter parks or forests on days of forecast Code Red Fire Danger Rating. If you are already there you should leave the night before or early in the morning.
You may not receive a personal warning or see signs indicating that the park or forest is closed. Bushfire safety is a personal responsibility and anyone entering parks and forests during the bushfire season need to stay aware of forecast weather conditions and alert to signs of fire such as smoke or emergency vehicles.
Some parks and picnic areas are regularly closed on a day of Total Fire Ban or forecast Severe Fire Danger Rating. For more information on Total Fire Bans or Fire Danger Ratings visit www.cfa.vic.gov.au or call the VicEmergency Hotline – 1800 226 226.
On days of Extreme and Severe Fire Danger Ratings you should reconsider plans to visit parks and forests, and if you are already within a park or forest the safest option is to leave the night before or early in the day.