Top safety tips for visiting parks
Friday 30 October, 2020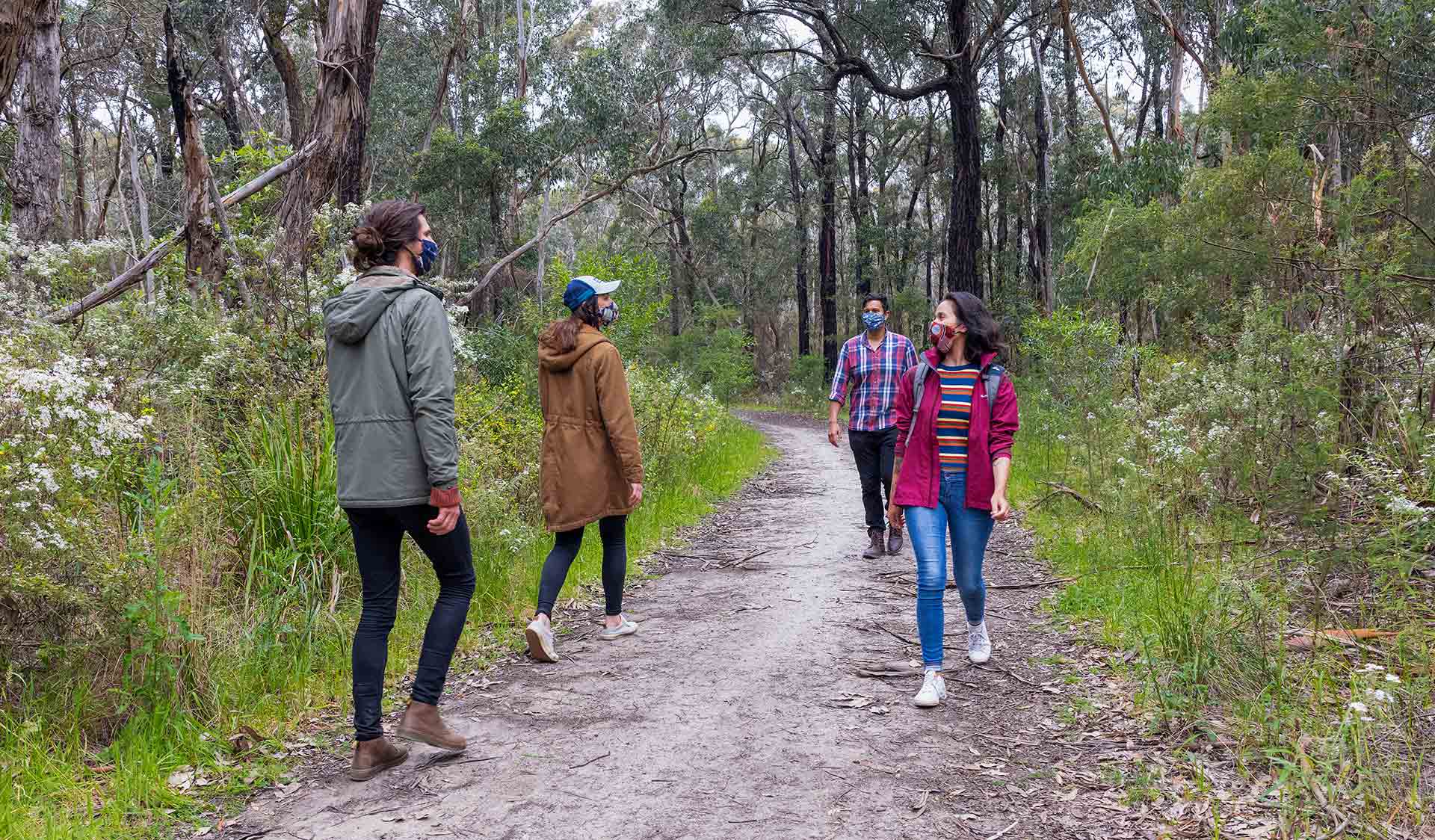 It's been a challenging year, and now as the weather warms up, we understand people want to get out and enjoy the wide-open spaces and health benefits found in Victoria's parks. We want you to stay safe, so please follow these important safety tips to help look after yourself, others and our precious environment.


Be informed
Victoria's situation is changing frequently. Before you visit, make sure you know the latest information and follow the current public health measures. Find the latest information at: coronavirus.vic.gov.au
Stay safe
Keep your distance. Observe physical distancing of 1.5 metres at all times.
Wear a fitted face mask whenever you leave your home.
Practice good hygiene; wash your hands, sneeze into your elbow and bring your own sanitiser when visiting parks.


Act responsibly
Avoid peak times when visiting parks especially on the weekend. Arrive before 10am and you're more likely to find a carpark and you'll be able to enjoy the park with less people around.
If it feels too crowded then it is too crowded. If a car park looks full, it is. Don't squeeze onto a walking track, don't join vehicle queues, don't park illegally. Find another location or visit parks.vic.gov.au
Use your best judgement and avoid places with lots of people.
Plan ahead
Plan your trip and be prepared.
Check the latest park conditions on our website. Restrictions and closures are in place for some parks.
Remember to bring your mask and hand sanitiser.
Take care
Stay home if you are feeling unwell.
Take care of each other and the environment.
Take your rubbish home with you.
Please remember, all Victorians must wear a fitted face mask when they leave their home, unless you have a lawful excuse. Check
Coronavirus (COVID-19) Victoria
for the up-to-date information before you visit a park.