Tiny tree represents huge success for fire recovery in parks
Monday 9 November, 2020
Over the past nine months, Parks Victoria staff have been on the lookout for signs of Black Cypress Pine regrowth in the Upper Murray area without success, until last month.
The Black Cypress Pine (Callitris endlicheri) is a slow-growing species, taking 15-20 years to produce mature seed cones. The Upper Murray fire on the evening of 30 December 2019 burnt most of the mature population within Burrowa-Pine Mountain National Park and nearby Mount Mitta Mitta (more commonly known as Mount Mittamitite) Regional Park.
Black Cypress Pine plays a really important role in the ecosystem with its seeds providing food for native parrots and cockatoos and its fibrous bark providing the perfect home for insects and grubs. The birds also feed on the insects and grubs, and one particular bird species, the Thornbill, uses the tree as their home too.
Unfortunately, its seedlings also provide a tasty treat for introduced animals such as feral goats and deer, so many trees don't make it to maturity.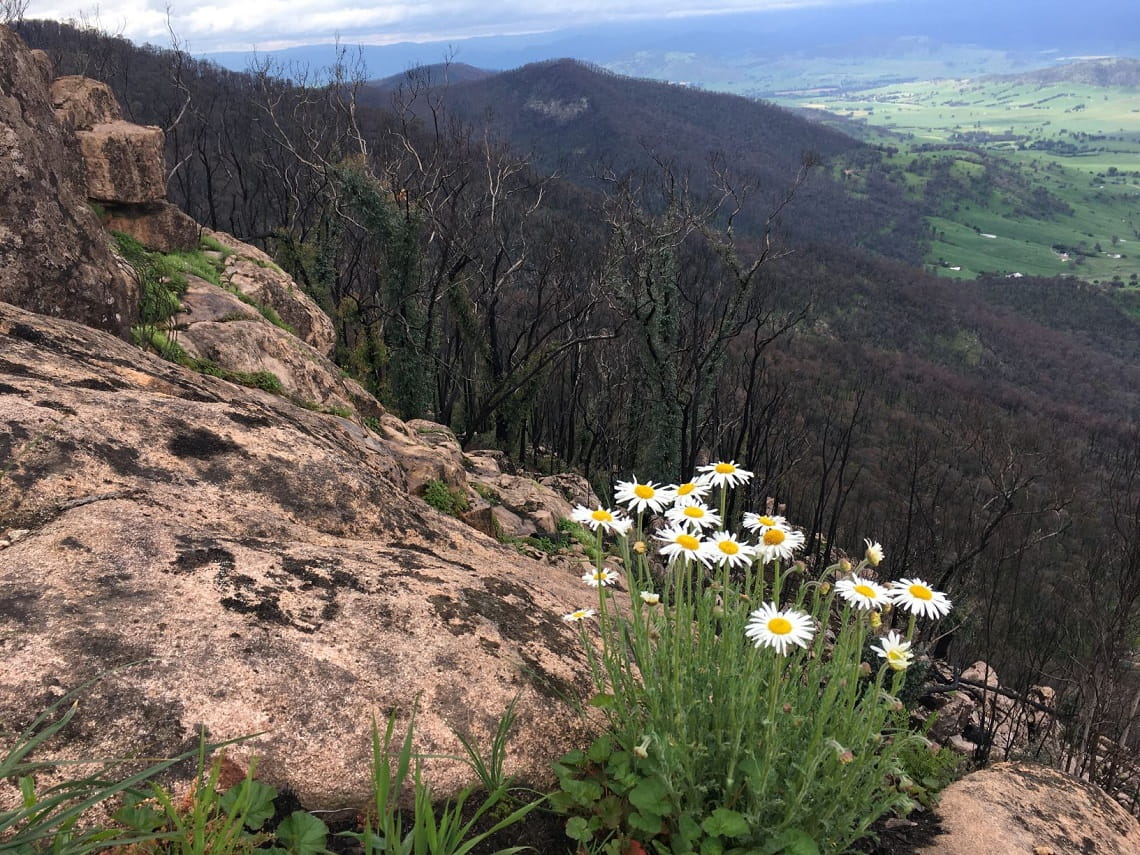 A few signs of life amongst the fire-impacted parks of the Upper Murray

Since the fire, Kelton Goyne, Senior Ranger, has kept an eye out for new Black Cypress Pine seedlings while out working in the parks. It is an iconic species occurring on granite slopes throughout the Upper Murray parks and many locals around Corryong had been asking Parks Victoria staff if there were any sign of it coming back.
Kelton was out in Mount Mittamitite with Jesse Nation, Regional Aboriginal Heritage Project Officer, when they spotted a number of Black Cypress Pine seedlings emerging from the charred soil.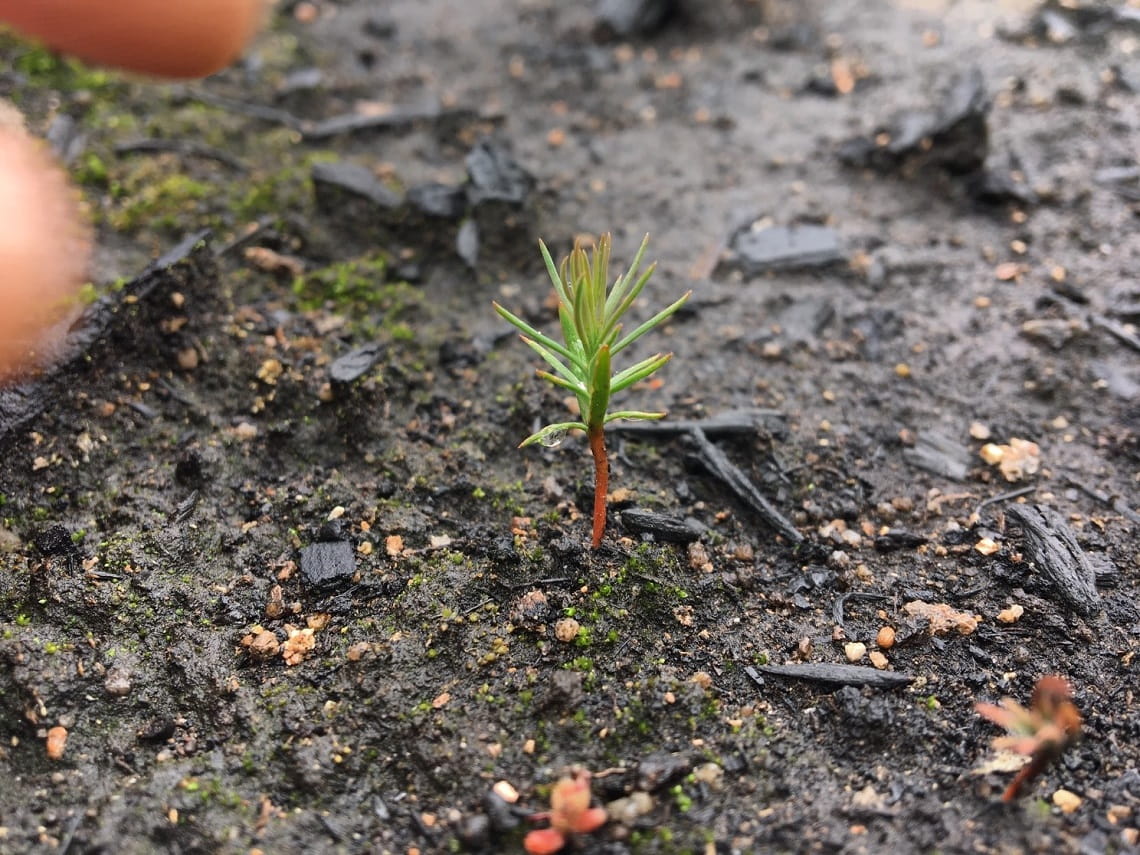 A tiny Black Cypress Pine seedling emerging from charred soil at Mount Mittamitite Regional Park

This discovery was a huge relief, as it meant that despite the fire, many of the Callitris cones had successfully dispersed their seeds. It is also a sign that months of deer and feral animal control in the area is paying off, as native species are being given the chance to regenerate without being grazed or trampled.
While feral goats have been a problem in the area for decades, Sambar deer are recent intruders and cause immense damage to many native species when they're small and vulnerable. Not only do they graze on seedlings, but they use their antlers to 'ring bark' young trees and kill them before they have a chance to become established.
For slow-growing species like Black Cypress Pine, any reduction in deer and feral animals is helpful. Just one deer could kill dozens of these seedlings in an hour.
From September to December 2020, Parks Victoria is implementing a deer and feral animal control program, using both ground and aerial shooting, in parks and reserves across Eastern Victoria. The aim of this program is to remove deer and feral animals from priority fire-affected and adjacent areas, to give threatened plants, plant communities and animals the best chance of survival after fires.
These tiny Black Cypress Pine seedlings are a sign of hope that the bushfire recovery program is having a positive impact on Victoria's biodiversity.
For more information about the aerial and ground shooting program to help bushfire recovery, visit Deer and feral animal control in response to bushfire.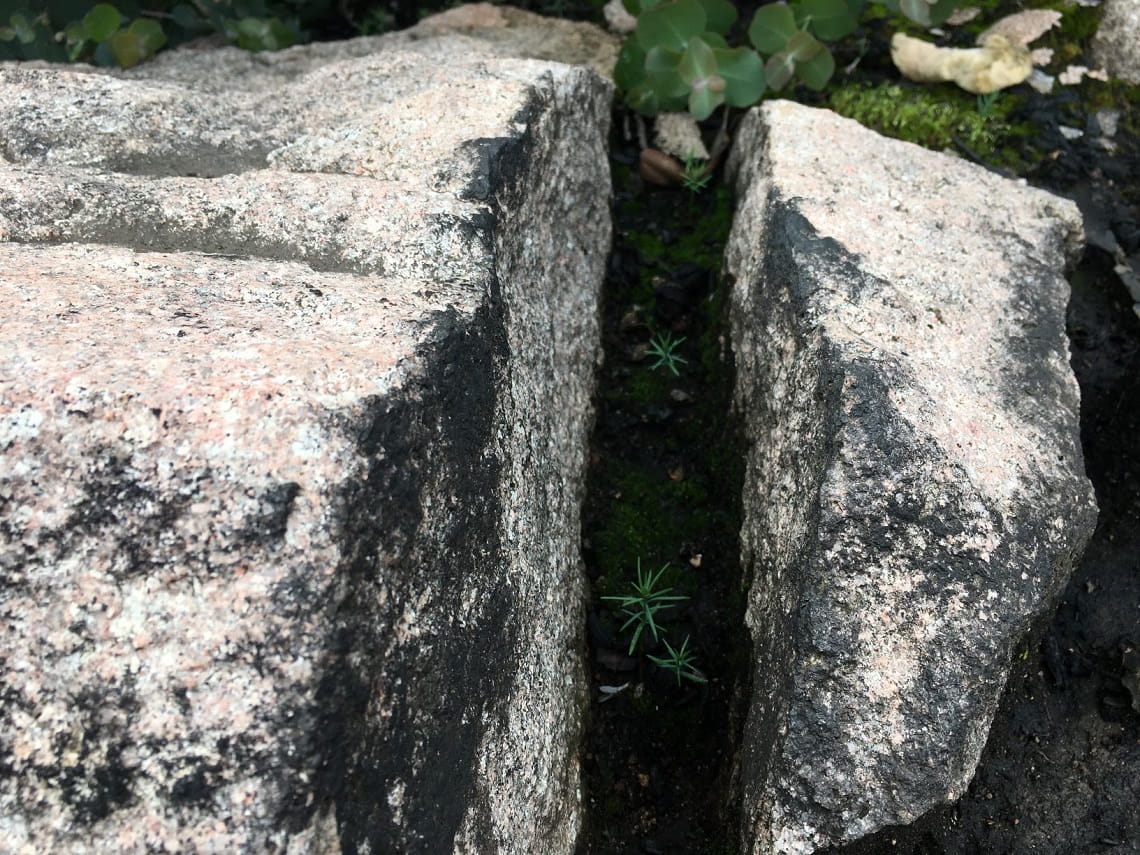 Black Cypress Pine seedlings in a little granite niche

Did you know? Mount Mitta Mitta Regional Park was the first place in Victoria to trial aerial shooting targeting feral animals. Aerial shooting is now widely used across the state as an effective method of removing deer and feral animals from specific, high-biodiversity locations, to protect native species like Black Cypress Pine from being eaten.
Further reading
The Victorian Government's Biodiversity Bushfire Response and Recovery program.
Black Cypress-pine (Callitris endlicheri) fire-sensitive vegetation recovery following high intensity bushfire - a report published after the 2009 Black Saturday fires.
Video: Feral goats in Victoria