Grass trees in abundance at Cape Conran Coastal Park
Thursday 12 November, 2020
Grass trees transforming Cape Conran Coastal Park into a mystical wonderland
Parks Victoria rangers have been watching Cape Conran Coastal Park slowly transform into a mystical wonderland, all thanks to the thousands of grass trees that are now flourishing since the summer 2019/20 bushfires.

There are twenty-eight species of grass trees found in Australia, with six of them found in Victoria. Incredibly, our rangers have recorded three different grass tree species at Cape Conran Coastal Park including Austral grass tree (Xanthorrhoea australis), Small grass tree (Xanthorrhoea minor) and Spear grass tree (Xanthorrhoea resinosa). They can take up to twenty years to flower and some species can survive up to 600 years.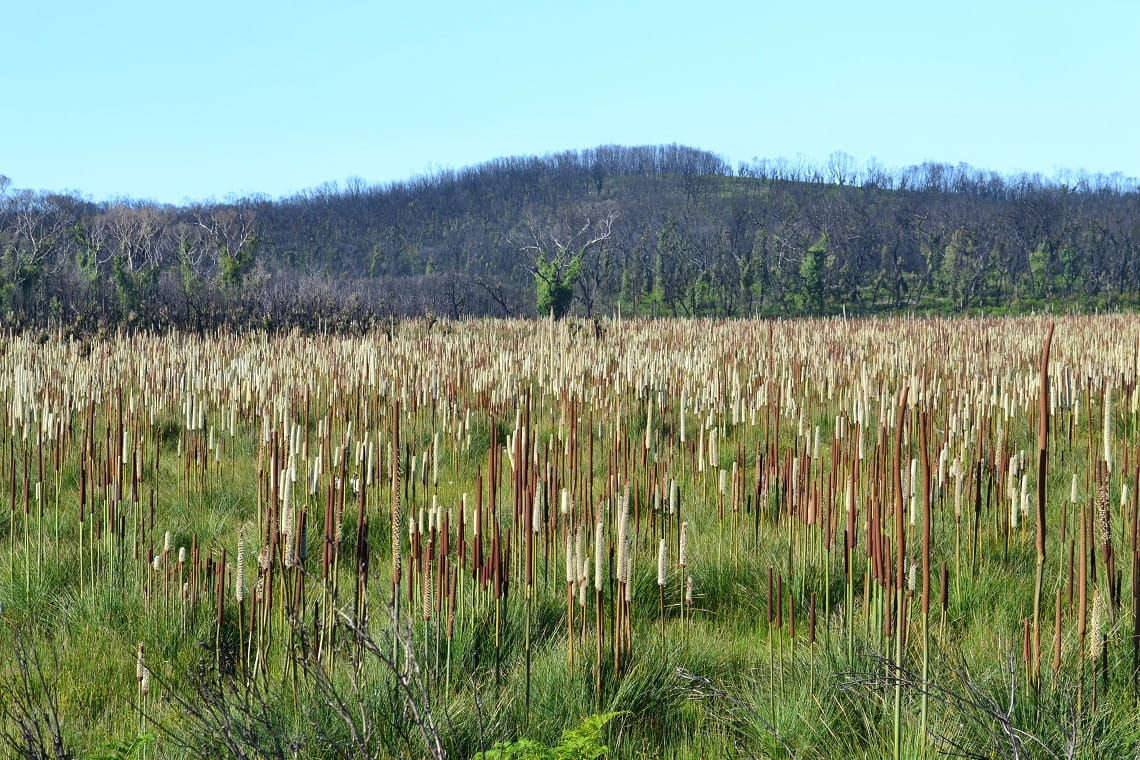 Grass trees in abundance at Cape Conran Coastal Park
Grass trees are a unique species in that they don't shed their leaves. Rather, the old leaves accumulate around the stem and build up over time to create a 'hairy' looking wrap that forms around the trunk of the tree. This wrap ultimately forms a shield on the trunk protecting the stem from bushfire heat, and consequently allowing the grass trees to survive through a fire.

The Grass trees provide a valuable food source such as nectar, pollen and seeds for birds, insects and mammals. They are also highly valued by indigenous people who traditionally use the resin from the leaf bases to make adhesives and sealants.
Visitors are recommended to head to areas at East Cape, Yeerung River Road and along the Heathland Walk. If you have a 4WD vehicle, you may like to head out towards the Old Coast Road, along the northern boundary of the park which also has a great display of grass trees.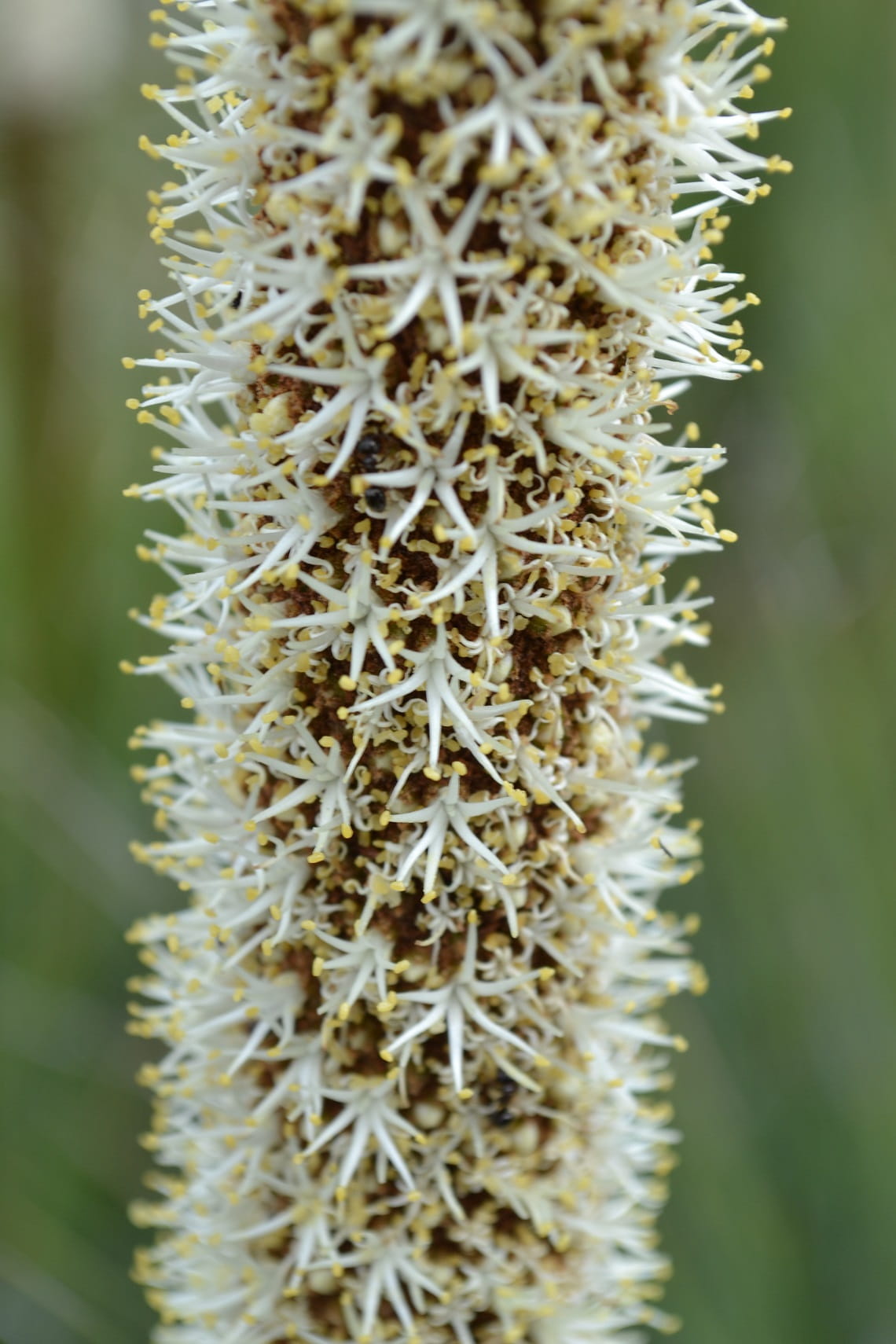 Up close with the flowering Grass Tree at Cape Conran Coastal Park

Park visitors are reminded to stay informed of the latest restrictions and are responsible for their own hygiene. Visitors are encouraged to bring their own hand sanitiser as soap is not provided, wear a face mask, and practice good hygiene.

For the latest park updates, visit www.parks.vic.gov.au or contact 13 1963.