Stay bushfire safe this summer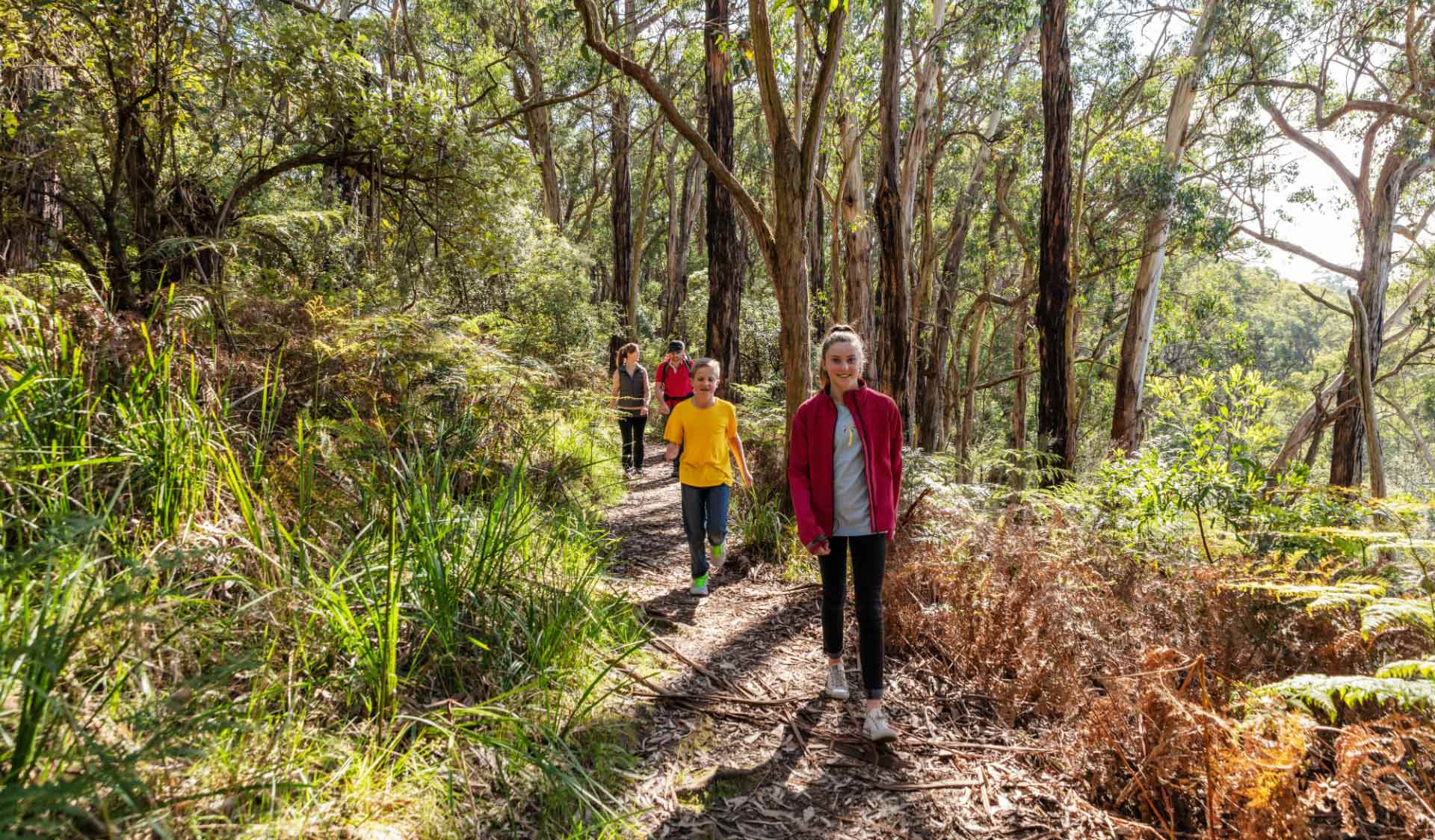 The warmer months are a great time to experience the natural environment. Our parks and forests offer a wide range of recreational activities, such as bushwalking, camping, picnicking, bike riding, surfing, boating, horse-riding or hiking.
But the beauty of the natural environment comes with increased bushfire risk in summer. Victoria is one of the most fire-prone areas in the world.
Being aware of bushfire risk is a personal responsibility each visitor needs to take seriously. Here are some tips on how you can stay safe in summer and enjoy your visit.
Be prepared and avoid risks
Parks are a natural environment so there are always risks to be aware of. Bushfire is an obvious one, but there is also the risk of trees falling in strong winds, sunstroke, snake bite, getting lost, tripping and falling or drowning.


Plan ahead and stay safe
First check whether the park has any closures – do this by looking for the Change of Conditions on the individual park's page.
Think ahead and be aware of what could happen on the day you're in the park. Get out your phone and look up the weather reports for the area being visited. Is it going to be really hot? Windy? Are there thunderstorms forecast? Take note of the forecasted temperature. Avoid extreme heat as it can be bad for your health.
Look on the VicEmergency app for the Fire Danger Rating – that's a measure that shows how difficult it is for emergency services to bring a fire under control. The higher the rating, the more bushfire risk there is.
So if it's going to be really hot and windy, with a high fire danger rating of Extreme, Severe or Code Red, then going into a park isn't the safest activity.
Also keep an eye on the VicEmergency app for details of fires or other emergencies in your location.


Match your activity to the forecasted weather conditions
The days to watch out for are ones with extreme temperatures and strong winds.
On the increased fire risk days, it is better to find a safer activity, such as visiting a café, going to the beach if there's one nearby, going shopping, or going to the movies. Many of the larger regional towns have Visitor Information Centres with a heap of information on what to see or do in the area.


Be smart about your activity
Always match the activity to your fitness and abilities. Don't set out on a three-day-hike if the only exercise you normally do is from your front door to the mailbox. Many of our most popular parks have detailed visitor guides that describe the length of the trail and difficulty of tracks and trails and can be downloaded from our website.
Be prepared with the right footwear and clothing to suits the weather conditions.
And if you're at a beach, lake, river or waterfall, make sure you play it safe by the water. Unfortunately, drownings happen each year in Victorian waterways. Life Saving Victoria has some great information for swimmers, surfers and boaters.


Don't let your campfire become a bushfire
There are a few things visitors should check before lighting a fire or BBQ:
Are campfires are allowed in the park? Some parks don't allow campfires. If a campfire is allowed, you need to use the campfires provided by the park (they're usually a metal ring). Don't dig your own trench.
Is it a Total Fire Ban (TFB) day? It's illegal to light a campfire on a TFB, and it's also illegal to allow a fire to burn through the night into a TFB the next day.
Always use your common sense and follow the campfire rules – here's a handy brochure that explains what to do. Most importantly, never leave a campfire unattended, and put it out with water, not soil.
Stay safe and enjoy your visit
• Plan ahead, be aware of forecasted weather and Fire Danger Ratings
• Look for emergency warnings sent through the VicEmergency app
• Match your activity to the conditions and your fitness
• Check that the area of the park you want to visit is open – look for the Change of Conditions on the individual parks page.


Stay safe while having fun in our parks! Read more visitor safety tips here.