Volunteering Innovation Fund Inspiring Change
Wednesday 5 May, 2021
Some of our most loved and endangered birds, animals, and plants are already benefiting from inspiring projects funded through round one of the Volunteering Innovation Fund.
More than $300,000 was awarded to 20 innovative volunteer projects, with funding of up to $20,000 per project.
Here's a glimpse of a few of the successful projects funded in round one.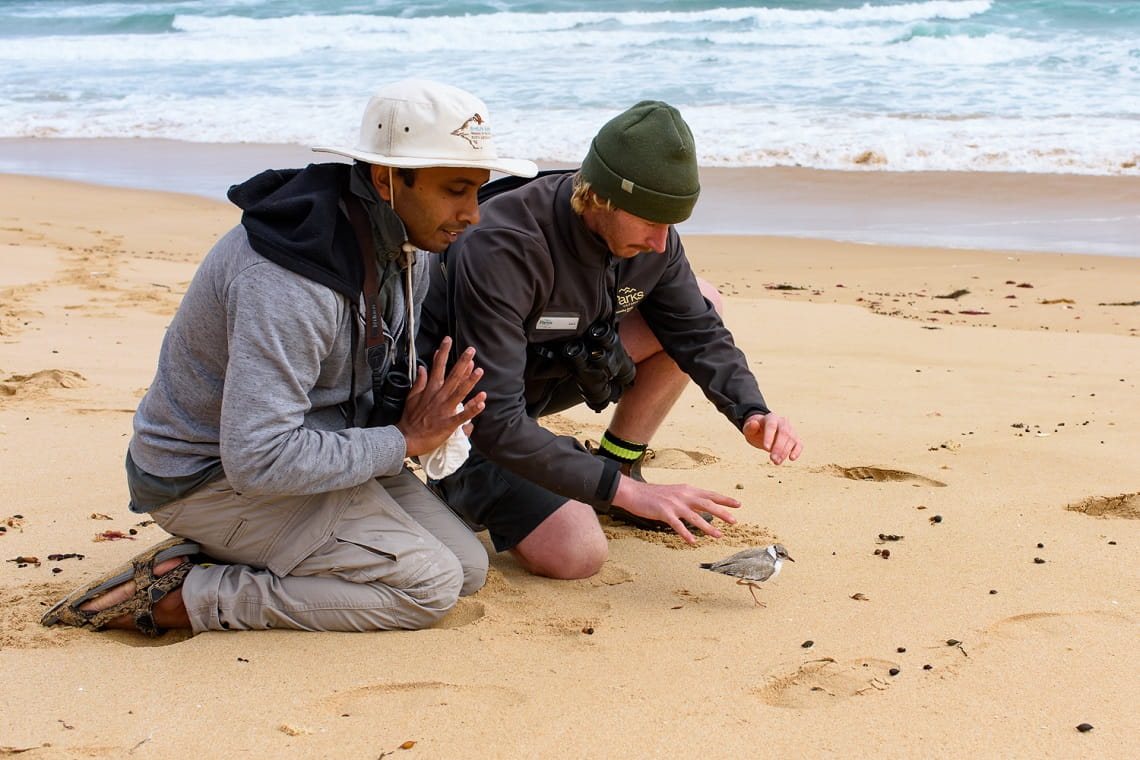 Kasun Ekanayake from Birdlife Australia with Jack Dewhurst Parks Victoria Seasonal Ranger, Mornington Peninsula National Park
Friends of the Hooded Plover groups, Birdlife, and local Men's Sheds are being united by a project to support conservation efforts to protect the Hooded Plover, a threatened species affectionately known as 'Hoodies'.
Volunteers from local Men's Sheds will build tepee-shaped 'chick shelters' for the beach-nesting birds as part of a project led by Friends of the Hooded Plover, Bass Coast.
Less than 2.5 percent of all Hooded Plover eggs making it to adult stage, due to disturbance by humans, coastal weeds, rough weather, and predation by foxes and predator birds.
Awarded $8,788, the project will also host a 'coast swap' enabling volunteers to attend field trips to neighbouring regions, meet other volunteer groups, and Parks Victoria Rangers.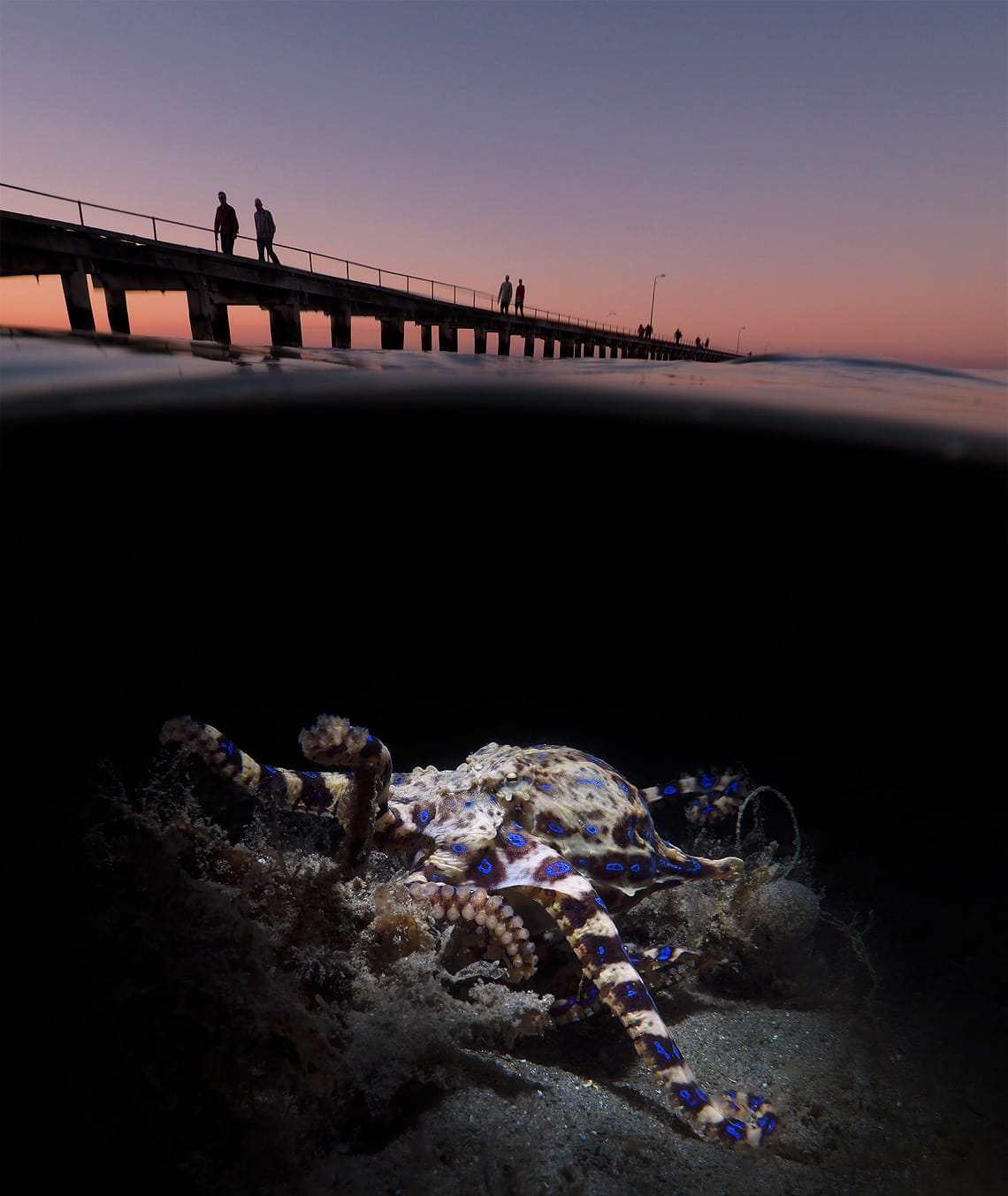 Recreational anglers will buddy up with experienced snorkelers to explore Victoria's spectacular marine life © Sam Glenn-Smith
'ReefWatch will host community marine bio-blitz events bringing together professional snorkel instructors and willing anglers with equipment, knowledge, and skills to make the transition from above water spectators to below water observers and marine citizen science volunteers.
The project aims to break down perceived barriers between recreational anglers and underwater enthusiasts and will gather valuable marine data contributing to the marine biodiversity database 'Marine life of Victoria'.
The Victorian National Parks Association was awarded $19,800 to host the community citizen science events with recreational anglers.
Once participants are comfortable in their new environment, they will be buddied with experienced ReefWatch snorkelers and encouraged to photograph as many marine species as they can.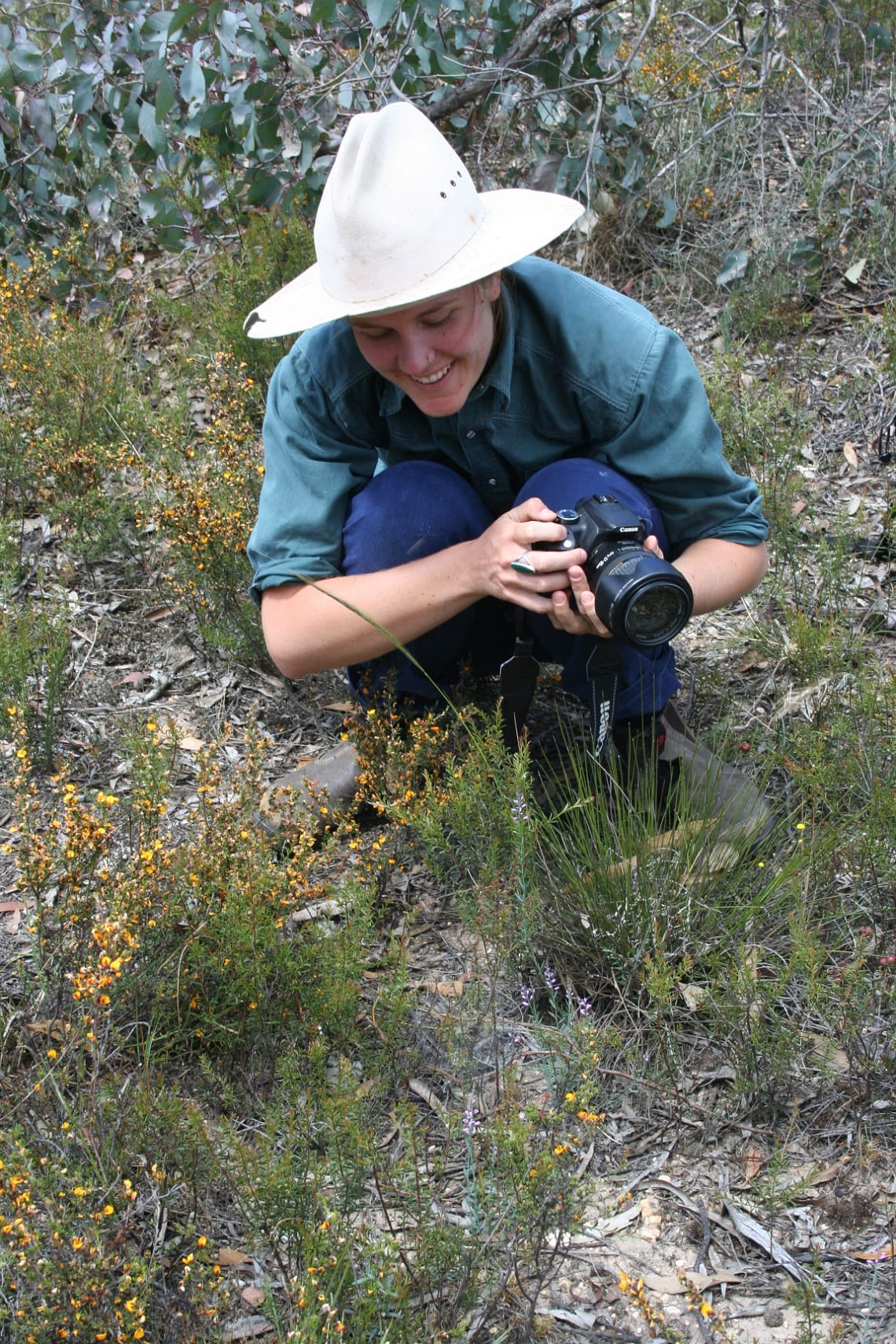 Citizen scientists will use Geographical Information Software to monitor and survey the rare Fryerstown Grevillea (not pictured)
The Threatened Species Conservancy is developing an innovative citizen science project using geographical information software to help community volunteers monitor and survey the rare Fryerstown Grevillea (Grevillea obtecta).
This data will be used to design threatened species recovery programs to prevent extinction using the most up-to-date information about population survivorship and threatening processes.
Data will be gathered using a tablet-based data gathering interface, enabling volunteers to record survey data in real-time. The project received $19,985 in funding.

Parks and forests in Victoria are supported and enhanced by a host of passionate volunteers. The Volunteering Innovation Fund is building on this incredible work and inviting everyone to enjoy Victoria's Great Outdoors through volunteering.
The Fund will run until 2023 awarding a total of $2 million across four different rounds allocated as part of the Victoria's Great Outdoors program.
To find out more visit www.parks.vic.gov.au/vif