Weed program gives native species a chance to thrive
Friday 4 June, 2021
For the past three years, a labour-intensive program to weed out the invasive Ox-Eye Daisy from native alpine woodlands and grassy plains has made a dramatic impact on the health of the Alpine National Park.
Working with Mount Hotham Alpine Resort and La Trobe University, Parks Victoria staff and contractors have scoured 3,000 hectares of the Alpine National Park, removing Ox-Eye Daisy infestations.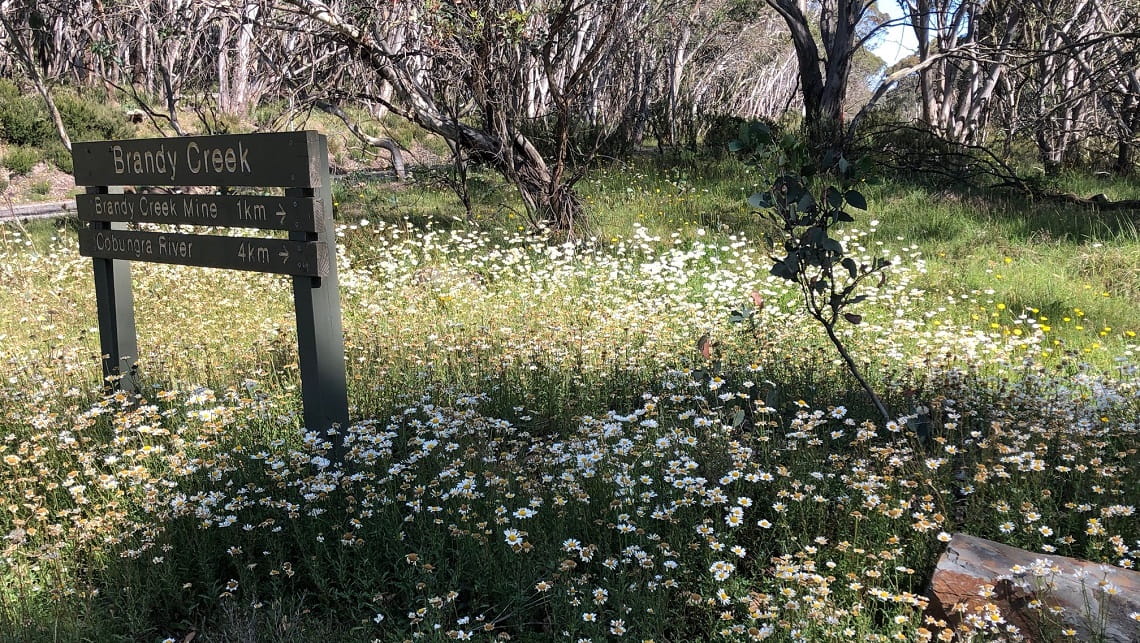 Patch of Ox-Eye Daisy at Brandy Creek trail head, Mount Hotham Alpine Resort
Now native alpine plants and plant communities, from Mount Buller through the Howitt Wellington plains and across to the Bogong High Plains, have a greater opportunity to thrive without competition from this aggressive weed.
Parks Victoria has developed a tailored management approach to guide on-ground decision making and better control Ox-Eye Daisy invasions in our parks. Many areas treated for Ox-Eye Daisy were impacted by the 2019-20 bushfires, leaving them particularly vulnerable to re-invasion by Ox-Eye Daisy. There is hope to expand the program and deliver this approach with adjacent land managers to manage this rapidly-spreading weed at a landscape scale.
"We're really proud of the achievements of this program so far and excited to share our learnings with land managers outside the park boundary," said Kerry Spencer, Regional Programme Coordinator at Parks Victoria.
"Everyone has a part to play in keeping Victoria's environment healthy. Park visitors can help by cleaning their footwear and outdoor gear before and after visiting an area and not picking pretty flowers, inadvertently spreading weeds."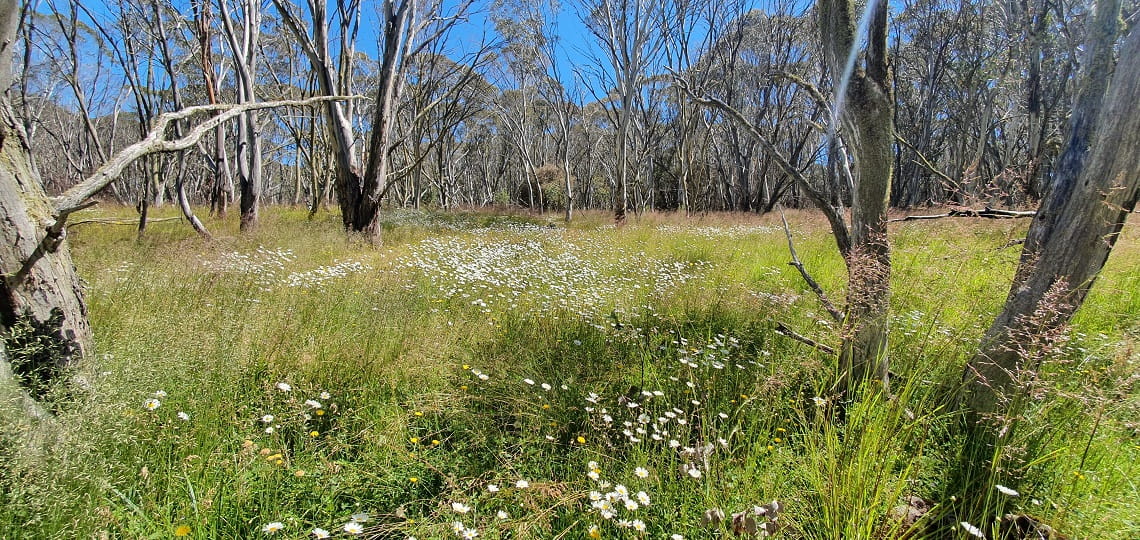 Ox-Eye Daisy infestation at Dinner Plain, Alpine National Park
Over three years, this project alone has contributed 20 per cent of the total weed control target for Victoria's 20-year biodiversity plan.
The Ox-eye Daisy (Leucanthemum vulgare) is an invader from Europe, classed as a weed in more than 40 countries. Each plant can produce up to 26,000 seeds, enabling them to spread across vast areas.
It was first recorded in the Victorian Alps in 1976 at Mount Hotham and found to have invaded the Bogong High Plains in 2011. The weed poses a risk to the survival of native plants because it aggressively invades large areas, smothering native species, sucking the nutrients out of the soil and causing erosion.