Native bandicoots reintroduced to western Victoria
Tuesday 22 June, 2021
Two Eastern Barred Bandicoots, a male and female born and bred at Serendip Sanctuary, are now roaming free in western Victoria with 18 of their critically endangered peers.
The marsupials, once widespread across the grassy woodlands of southwest Victoria, were released at dusk in the southern Grampians at a reserve site owned by Dunkeld Pastoral Company and will be protected under the watchful eyes of two specially trained Zoos Victoria Guardian dogs.
This major milestone is part of a collaborative research trial led by Zoos Victoria and the University of Tasmania, and a decades-long fight to save the nocturnal species from extinction.
A team of conservation scientists will now track the movements of both the bandicoots and the Guardian dogs via transmitters attached to the animals, as the canines, who have been trained to leave the bandicoots alone, actively seek to deter predatory foxes away from the site.
Eastern Barred Bandicoot - photo credit Zoos Victoria
Brandon Hallas is one of the Parks Victoria Wildlife Rangers responsible for monitoring the behaviour and health of bandicoots in the captive breeding program at Serendip Sanctuary.
"Just like humans, each bandicoot has a personality of their own. Where some are sweet and docile, others are more independent and excitable. More importantly, they play an important ecological role by turning over soil as they forage for food, which increases the rate of leaf litter decomposition, soil production and nutrient cycling," said Brandon Hallas.
"As Eastern Barred Bandicoots are solitary animals and mix with other bandicoots only when breeding, we're very lucky to be able to observe a joey's full gestational period, birth and development in the controlled environment at Serendip Sanctuary."
"They start their lives as these pristine, helpless little critters, suckling in their mother's pouch. Now, they've been reintroduced into the wild as full-grown adults and we're trusting them to look after themselves. It's very rewarding and special work."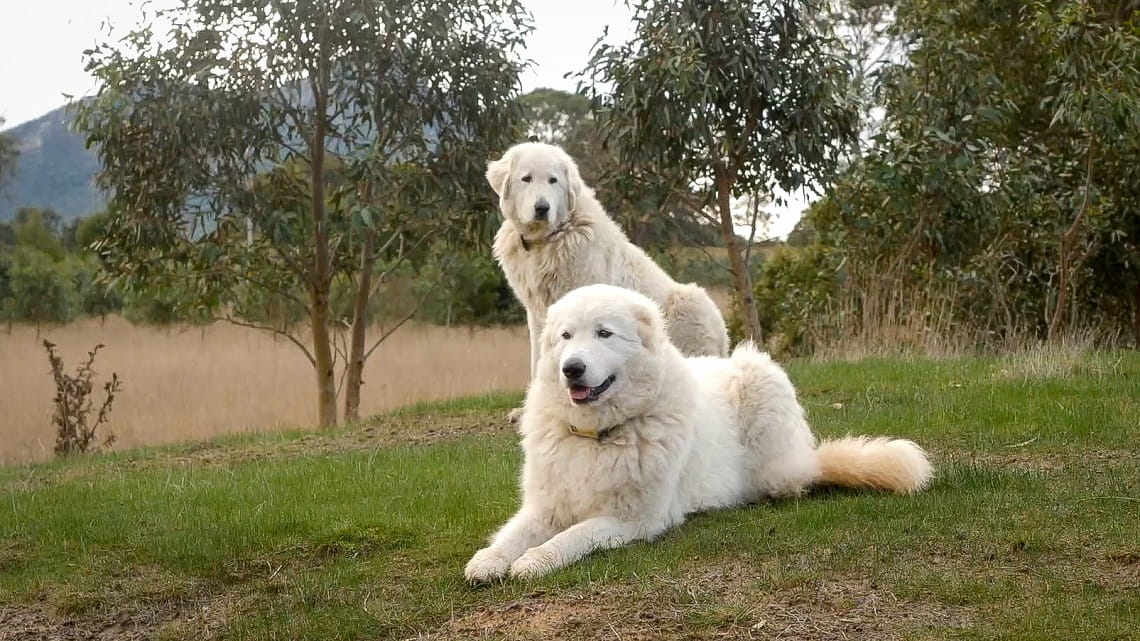 Maremma Guardian Dogs at Dunkeld - photo credit Zoos Victoria
Serendip Sanctuary is part of an Aboriginal cultural landscape in the traditional Country of the Wadawurrung Peoples, near Geelong. It is a part of the Western Volcanic Plains and was home to grassland, wetland and grassy-woodland communities.
In the 1880s, European settlers arrived in the area and built a farm on the property. All the grasslands disappeared and wildlife left the area. The property became public land in the 1950s, and Parks Victoria have been working to re-create and restore a range of habitats since. The Sanctuary is now a protected home to hundreds of native animals, including rare and endangered species.
"Parks Victoria is proud of our long-standing partnership with Zoos Victoria. We have provided a safe-haven for more than 50 Eastern Barred Bandicoots over 10 years, and in that time, managed the safe delivery of 14 joeys," said Brandon Hallas.
"We now have four Eastern Barred Bandicoots left, all of whom have reached their senior years and are ready for a relaxing life of retirement in eight acres of protected, grassy woodland at the Sanctuary."
"We look forward to working with Zoos Victoria on any future opportunities to support the reintroduction of this important, native species."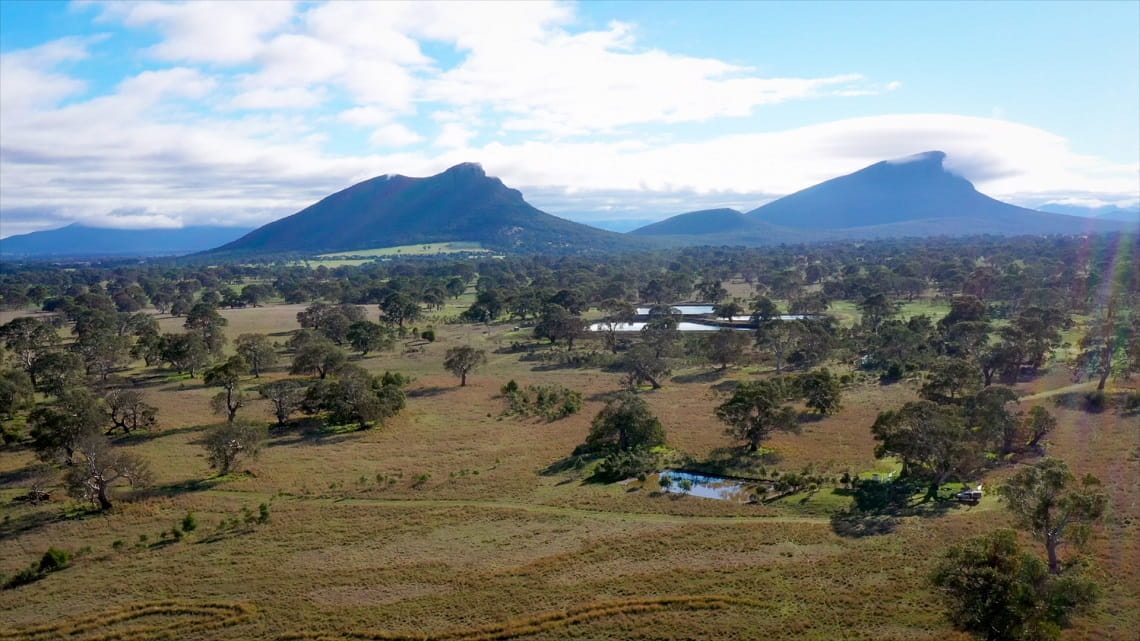 Dunkeld, western Victoria - photo credit Zoos Victoria
The Eastern Barred Bandicoot Recovery Team has members from Conservation Volunteers Australia, Department of Environment, Land, Water and Planning (DELWP), Mt Rothwell Biodiversity Interpretation Centre, National Trust of Australia (Victoria), Parks Victoria, Phillip Island Nature Parks, the University of Melbourne, Tiverton Property Partnering and Zoos Victoria.
The Zoos Victoria Guardian Dog Project has members from Dunkeld Pastoral Company, National Trust of Australia (Victoria), Tiverton Property Partnering, the University of Melbourne, the University of Tasmania and Zoos Victoria.