Goat control in Mt Napier protects native species
Friday 9 July, 2021
Unique cave systems and rare native species in Mt Napier State Park have been protected from the ravages of feral goats thanks to a year of control work by Parks Victoria.

More than 340 goats have been removed from the park over the last 12 months, protecting the stunning landscape of Victoria's youngest volcano and the species that call it home.

First introduced to the area after escaping from a farm some years ago, the greedy goats had invaded the unique Byaduk Caves, a home for the critically endangered Southern Bent Wing Bat and a range of rare fern species.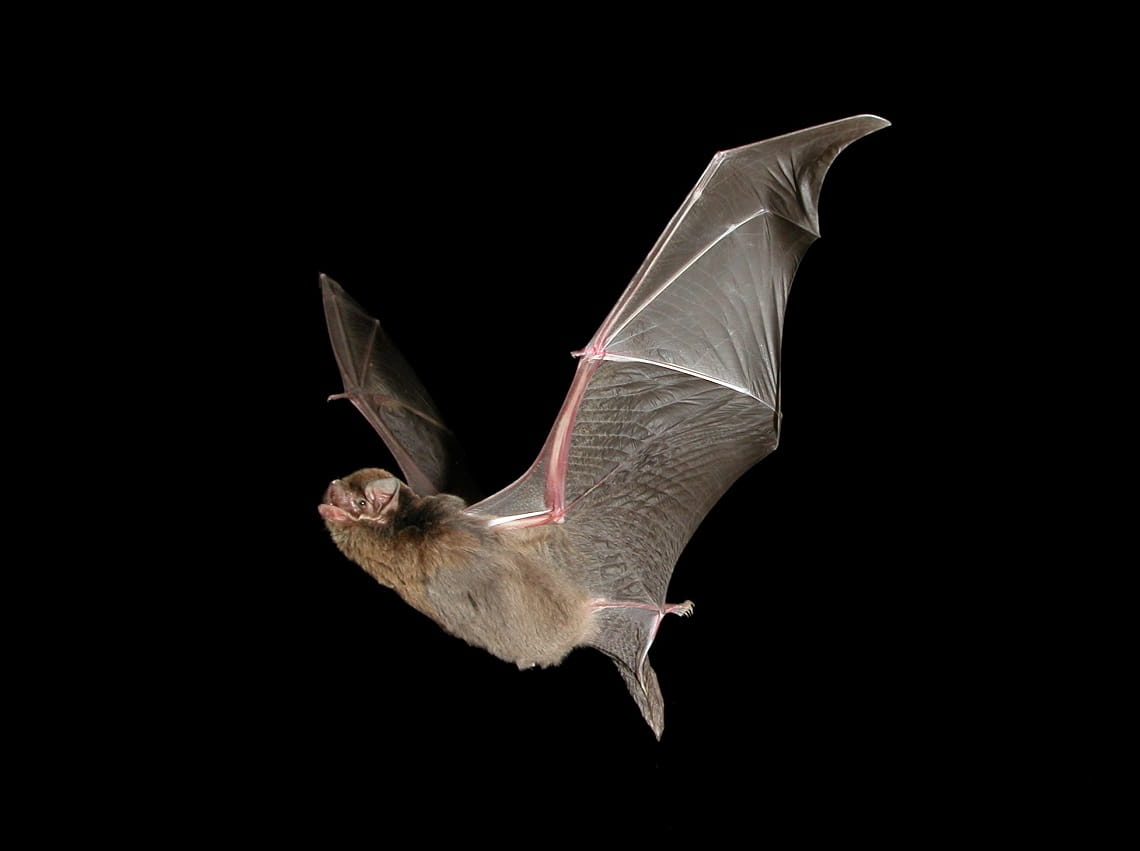 Southern bent-wing bats roost in the Mt Napier State Park and were being disturbed by the feral goats. Photo Credit: Steve Bourne

Parks Victoria District Manager South West Jamey Staples says the goats were disturbing bat roosts, eating ferns and trampling the undergrowth in and around the caves but since the control work was completed the area has started to recover.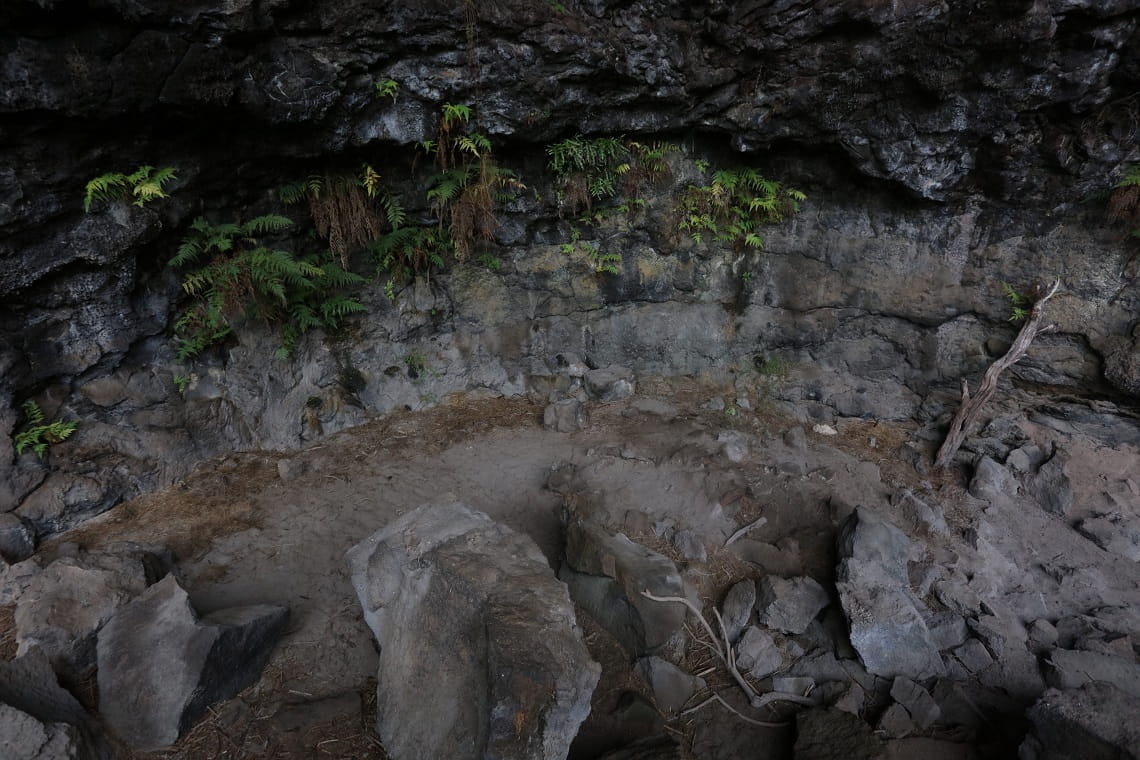 The Byaduk Caves were being damaged by feral goats disturbing soil and eating native vegetation. Photo Credit: Parks Victoria

Parks Victoria has worked with the Gunditj Mirring Traditional Owners Aboriginal Corporation and neighbouring landowners to monitor the goat population in Mt Napier State Park.
Data collected from the monitoring work allowed Parks Victoria to effectively target a series of mustering, aerial and ground shooting operations to suppress the goat population in and around the park.
Operations are expected to continue as control the goat population in the area.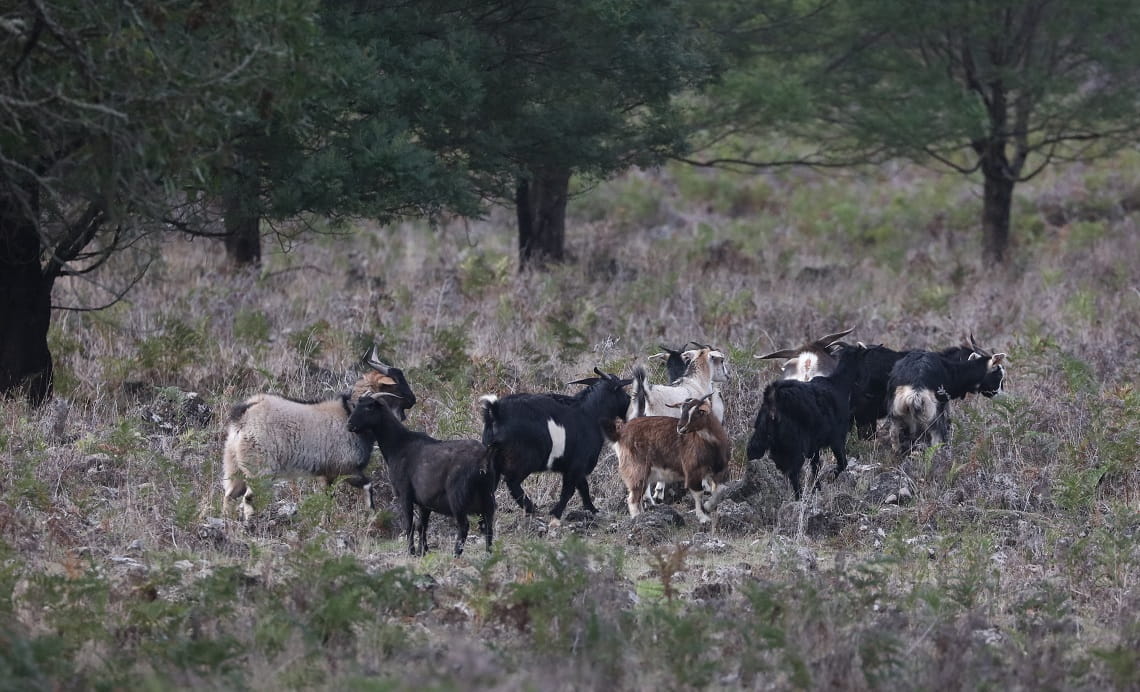 Feral goats in Mt Napier State Park prior to the successful control operation. Photo Credit: Parks Victoria
Feral goats can be found across Australia and impact native plants and animals through overgrazing, physical damage to plants, erosion and spreading weeds and diseases. They compete with native animals for food, water and shelter and are an agricultural pest.

This project has been funded with $98,000 from the Victorian Government's Biodiversity Response Planning program and is helping to ensure that Victoria's natural environment is healthy, valued and actively cared for.
Quotes attributable to Parks Victoria District Manager South West Jamey Staples
"Goats will eat anything and this control program has ensured the threat they pose to the special landscapes and species of Mt Napier is reduced."
"In the Byaduk Caves, goats were disturbing Southern Bent-wing Bat roost sites, eating ferns and trampling the undergrowth in and around the caves – fortunately, since our control work we've started to see signs of recovery."

"It's a great example of a project that brings together Traditional Owners, landowners and the Victorian Government to deliver results for conservation and agriculture."