Mountain biking returns to Silvan after storms
Friday 22 April, 2022
Mountain bikers can again enjoy the 13km Silvan Trails in Dandenong Ranges National Park following the recent completion of major recovery works at the storm damaged area.
The Dandenongs were among the hardest hit by last year's storm events, including at Silvan where up to 90 per cent of trees were damaged.
Large trees, branches and debris fell along the mountain bike trails, with the area subsequently closed to ensure public safety.
Parks Victoria worked with Mt Dandenong Tree Specialists on a recovery program to clear and make-safe the trails, working in challenging conditions and terrain to restore access.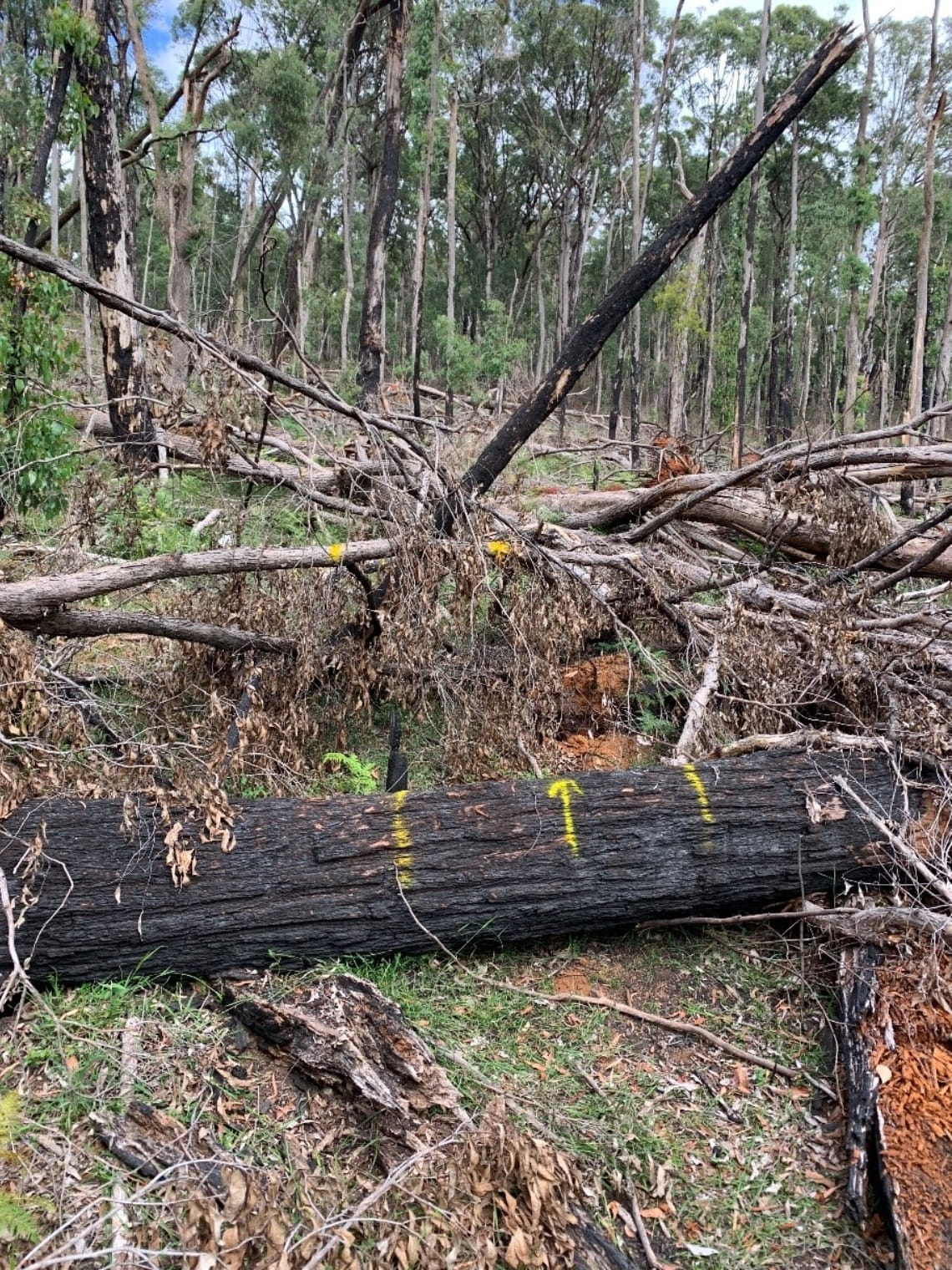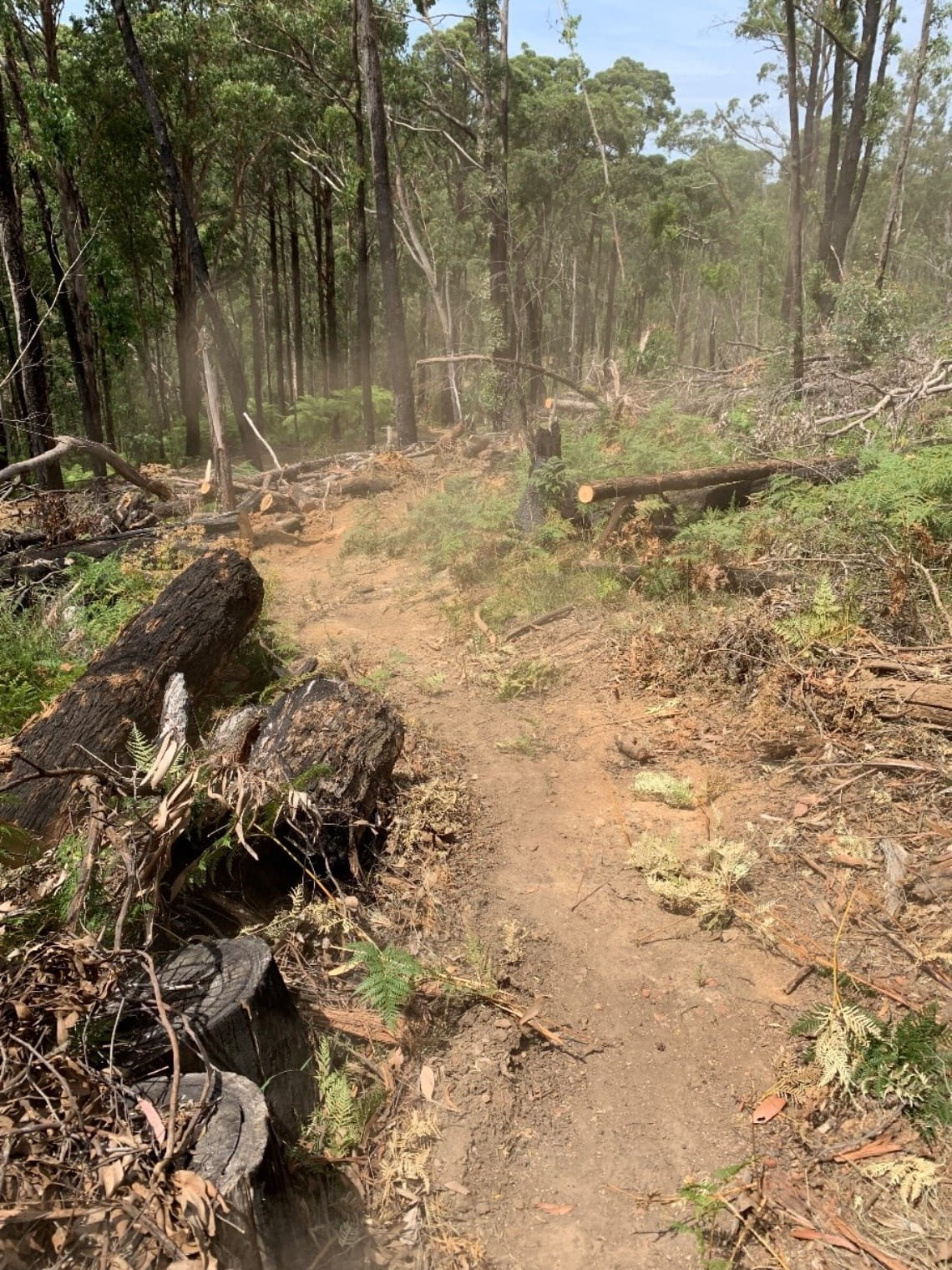 Before and after: Crews cleared fallen trees and debris in order to re-open the Silvan Trails.
"We were conscious of wanting to restore access to the Silvan Trails as soon as it was safe to do so and thanks to a dedicated and strategic recovery task we are pleased to say that all 13 kilometres of track is open once again," said Matthew Hoogland, Area Chief Ranger.
"We look forward to welcoming riders back to the area and are most grateful for the on-going support of Yarra Ranges Mountain Bikers group and to riders who have been patient and respectful of the closures put in place."
Set in amongst steep terrain and tall canopy of Dandenong Ranges National Park, the Silvan Trails are a popular mountain bike destination with dedicated bush tracks.
The impact of last year's storm events in Victoria was widespread, and the Victorian Government has contributed $6.6 million to support the recovery and re-opening of parks and reserves.
The Silvan project follows the clearing of more than 100kms of roads, walking trails and picnic grounds in the Dandenongs and Yarra Ranges, and ongoing works to repair the nearby Kokoda Track Memorial Walk (1000 Steps) following last year's storms.
In addition to the Dandenongs and Yarra Ranges, major impacted areas in Victoria include the Wombat State Forest, Macedon Regional Park, Wilsons Promontory National Park, and parts of Gippsland, western Victoria and the Mornington Peninsula.
Most parks have been re-opened though some areas still require repair work to make safe the strategic fire network, walking tracks, roads and visitor sites.
To check for any updated changes affecting parks, please see our Changed Conditions and Closures page or contact the Parks Victoria Information Centre on 13 1963.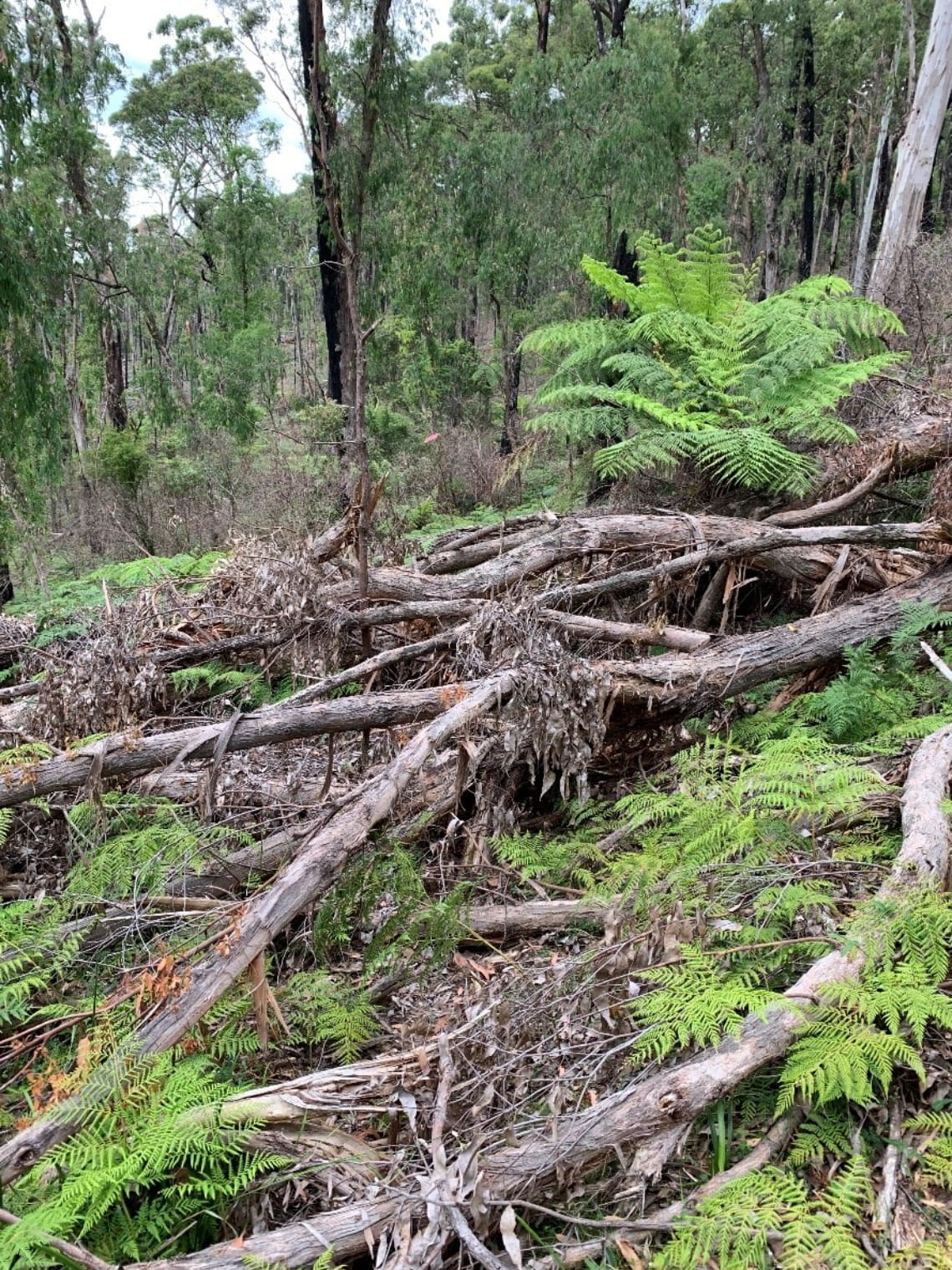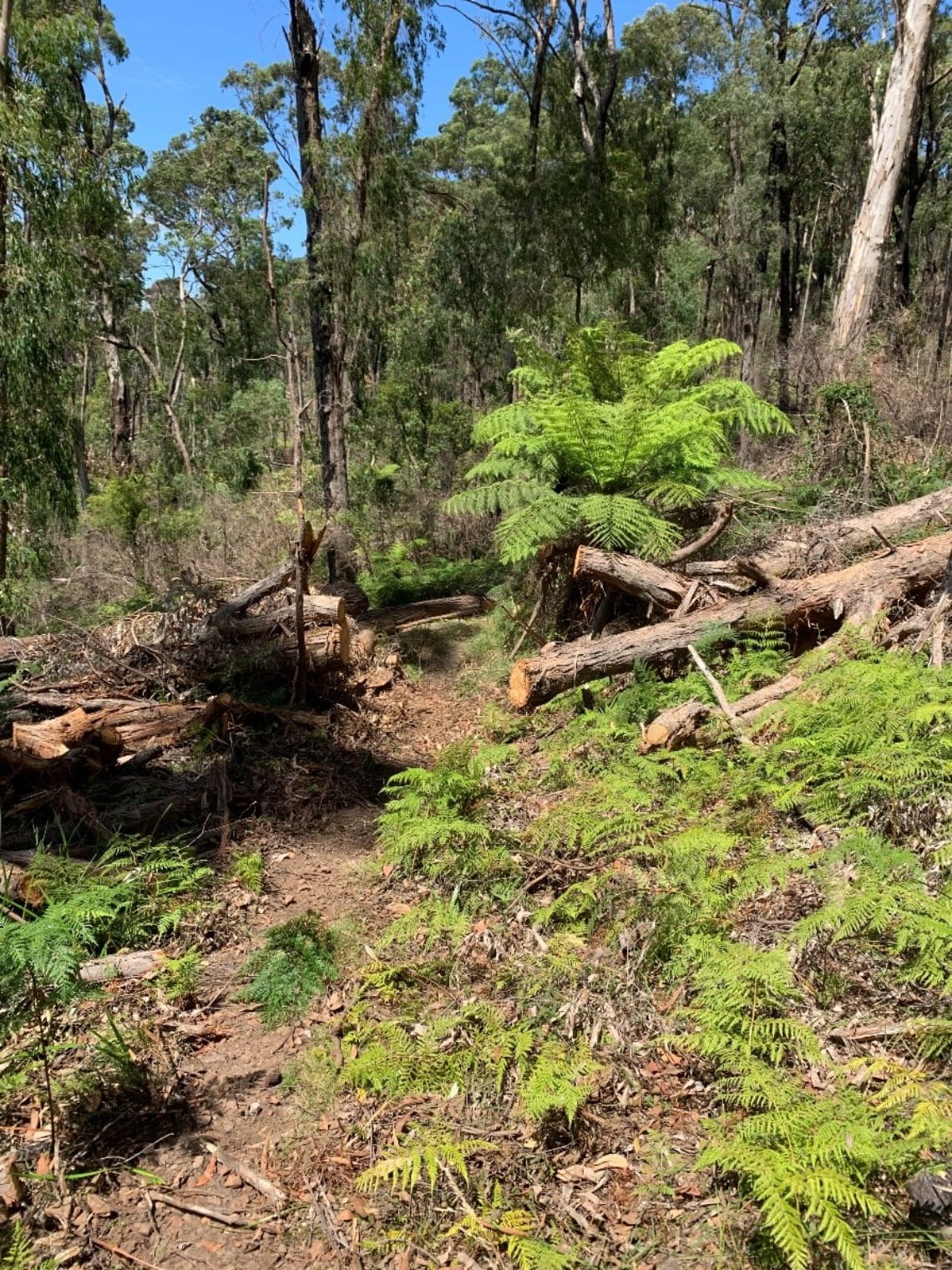 Before and after: More debris and fallen trees subsequently cleared to restore access to Silvan Trails.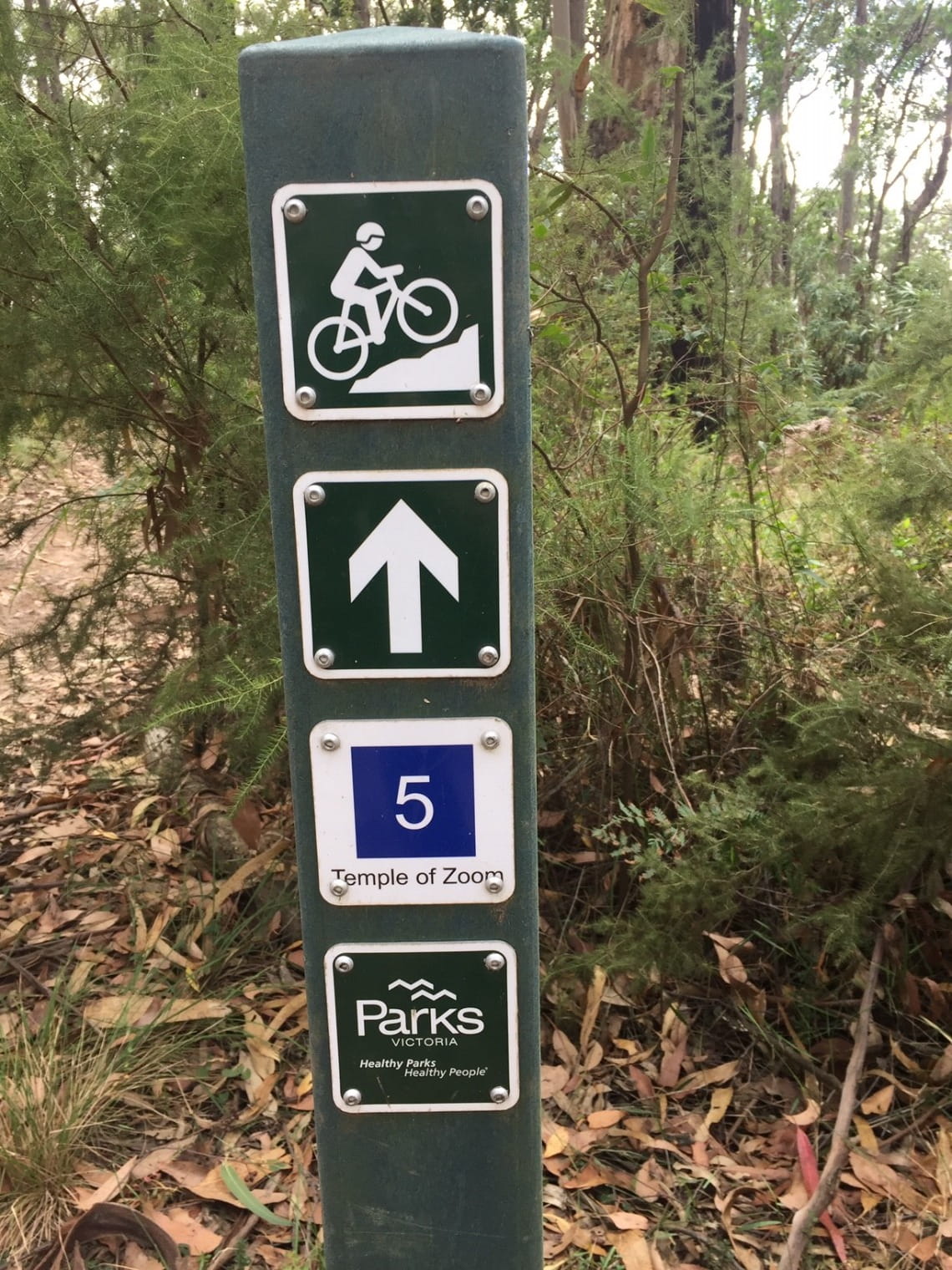 Silvan Trails have re-opened to mountain bikers