Activating Mount Buffalo and surrounds
Overview
Mount Buffalo National Park is an iconic and beloved place in north eastern Victoria. It is a magnificent destination for visitors from near and far. Its crisp fresh air, giant tors, deep gorges, tumbling waterfalls, Snow Gum woodlands and masses of summer wildflowers provide something for everyone to enjoy.

Prior to European settlement, the area was fertile country for the Taungurung community, the First Peoples of the Mount Buffalo Region. Mount Buffalo National Park is one of nine parks that Parks Victoria jointly manages with Taungurung Land and Waters Council (TLaWC). Visit our Managing Country Together page to learn more about how we manage country together with Traditional Owners.

The Victorian Government is continuing to invest in a range of infrastructure improvements to strengthen Mount Buffalo National Park and the surrounding area as a key tourism drawcard, proving a year-round attraction for north eastern Victoria.
Mount Buffalo Chalet
The historic Mount Buffalo Chalet, made predominantly from timber, was designed to be a temporary building. Over the years, various improvements and additions have been made, and to fully restore the 100-year-old chalet would require a substantial multi-million-dollar investment.

The Victorian Government is committed to maintaining the heritage values of the building and its surrounds, with Parks Victoria undertaking an annual maintenance program which complements the array of investments made over the past few years.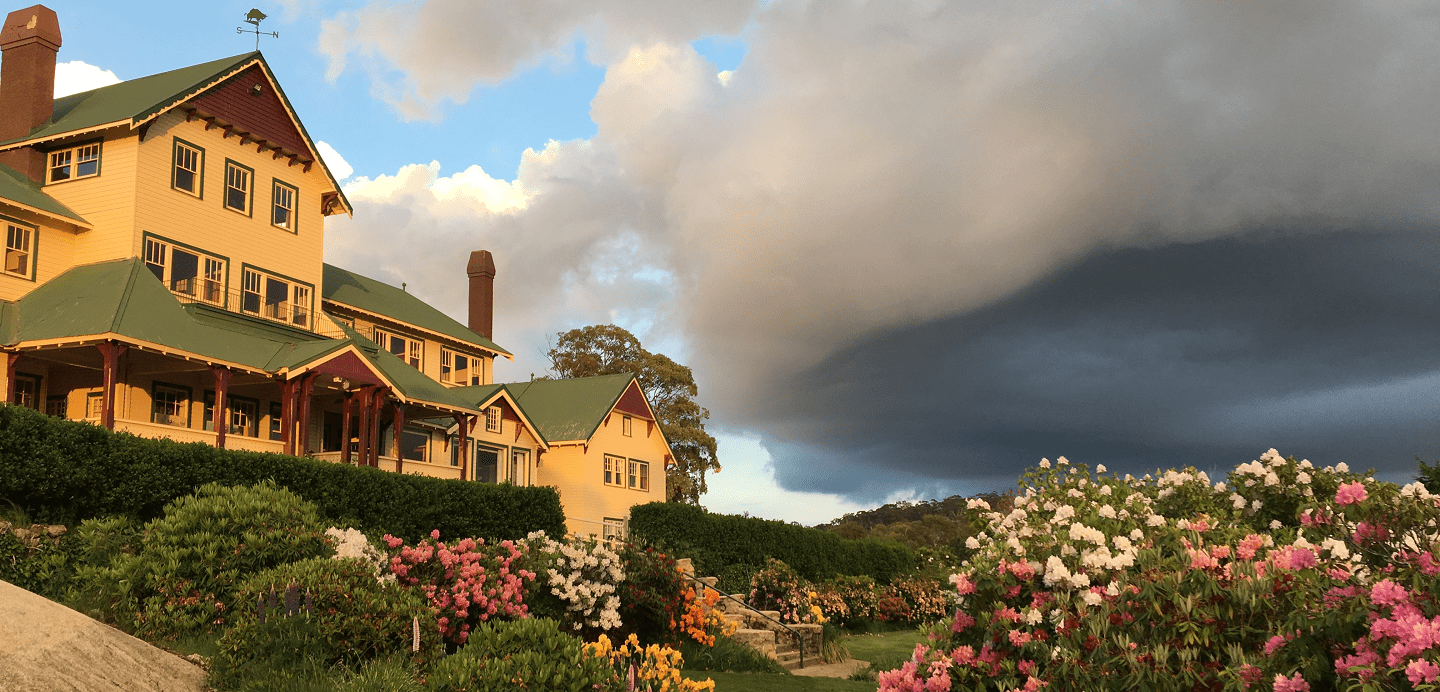 Annual maintenance program
Each year, Parks Victoria allocates funding to the upkeep and ongoing maintenance of the building.

In 2020, $280,000 has been allocated to the annual maintenance program.

A dedicated maintenance manager oversees the maintenance program.
External maintenance
Between 2015 to 2018, the Victorian Government invested $2.8 million to conserve and protect the Chalet front façade and foundations, with the works completed in 2018.

Additionally, Parks Victoria undertakes an annual maintenance program of the Chalet and surrounding gardens.




Commonwealth funding
On Thursday 1 October 2020, the Commonwealth Government announced a $61.7 million investment in Australia's environment, jobs and tourism. As part of this package, Parks Victoria received a $3 million grant for conservation works to the historic Mount Buffalo Chalet.

The $3 million grant will fund conservation works to further repair and protect the Chalet facade, and ensure a wind and watertight external building envelope, compliant with Victorian heritage building regulations.

Timing: These works are expected to be complete in late 2022.



Café Expression of Interest (EOI)
From 19 November 2020 to 28 February 2021, experienced operators were invited to submit an Expression of Interest (EOI) to provide a year-round café experience within the historic Mount Buffalo Chalet.

Parks Victoria understands that 2020-21 has been difficult for many businesses in the hospitality industry and no submissions were received through this process. A café will not be operational in summer 2021/22 as planned.

Parks Victoria's priority for immediate future is to focus on other activation projects in the Mount Buffalo area.

Timing: Parks Victoria plans to re-visit the Mount Buffalo Chalet Cafe EOI in 2022.
The Gorge Visitor Area Upgrade
In 2018, the Victorian Government committed $1.5 million into upgrading the Gorge Visitor Area adjacent to the Mount Buffalo Chalet.
The project encompasses a new all-ability lookout/observation deck with a see-through glass floor section, improvement of car and coach parking and upgrade to the toilet block and waste water treatment system.

Timing: The upgraded lookout and walkway were completed in summer 2020/21.
Roofed accommodation development
In May 2020, the Victorian Government announced a $1.5 million program to build a series of "eco-pods" to be based around the Mount Buffalo National Park.
We are working with Taungurung Land and Waters Aboriginal Council to deliver new roofed accommodation options at Mount Buffalo
Made possible through the Victorian Government's Building Works package, they will provide low environmental-impact, family friendly accommodation options for people of all abilities, enabling more visitors to enjoy an overnight stay in the park all year-round.
Two potential sites have been selected for the new accommodation – Cresta Valley and a quiet lookout behind the Chalet.

Timing: We are hoping to have them in place and available for people to book in 2023.
East Ovens Bridge
In October 2020, the Commonwealth and Victorian Government announced a $68.6 million fund to drive regional recovery and back key local community projects. This included $120,000 to build a 19.5 metre pedestrian bridge joining Harrietville with the east branch of the Ovens, to support tourism and mobility.
This project is being managed by the Alpine Shire Council with contributions from Parks Victoria.
Working for Victoria
A crew of six Land Management Officers have been working in parks in this area to improve walking tracks, support bushfire recovery and maintain visitor sites and facilities.
Falls to Hotham Alpine Crossing
Visit the project page for the latest information about the Falls to Hotham Alpine Crossing project.
Biodiversity bushfire recovery
Visit the project page for more information about Deer and feral animal control in response to bushfire.