Explore
Enjoy a BBQ in a park
Organising a BBQ in a park with friends or family is a great way to spend a sunny Spring afternoon or evening.
Many of our parks have free bbq facilities with picnic tables and open grass areas to spread out, relax and play games. Make sure to check which parks have the BBQ facilities to suit you, on the individual park site pages or download the park's Visitor Guide. When using BBQ facilities, please be respectful and clean the BBQ hotplate after use. And remember our precious native wildlife and environment by taking your rubbish home with you.
A fantastic destination for a picnic is the historic Studley Park Boathouse at Yarra Bend Park, only 10 minutes' drive from Melbourne city centre. Built in 1863 the original two-storey building is now a café with outdoor seating, upstairs restaurant and kiosk with boat hire facilities. Close by to the historic building are multiple electric BBQ's, picnic tables and a picnic shelter. There's also plenty of space to play games or relax on the grass. Enjoy a refreshing drink or long lunch and take in the sweeping views of the Yarra River and natural bushland. You can also hire classic row boats, canoes and kayaks from the oldest operating boathouse in Australia.
Other parks to enjoy a BBQ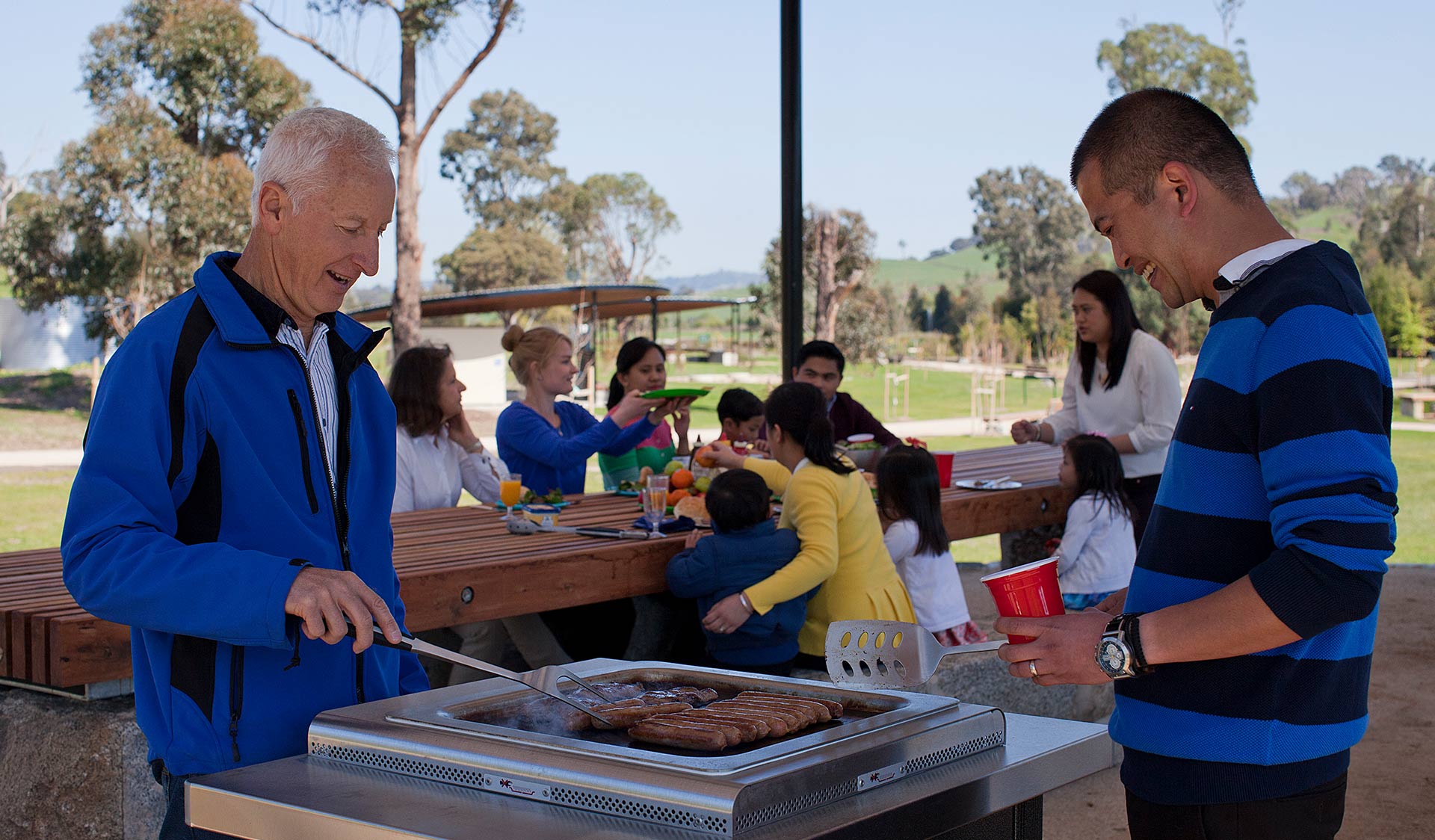 Fire up the barbecue at your next social gathering with family and friends while you're surrounded by nature.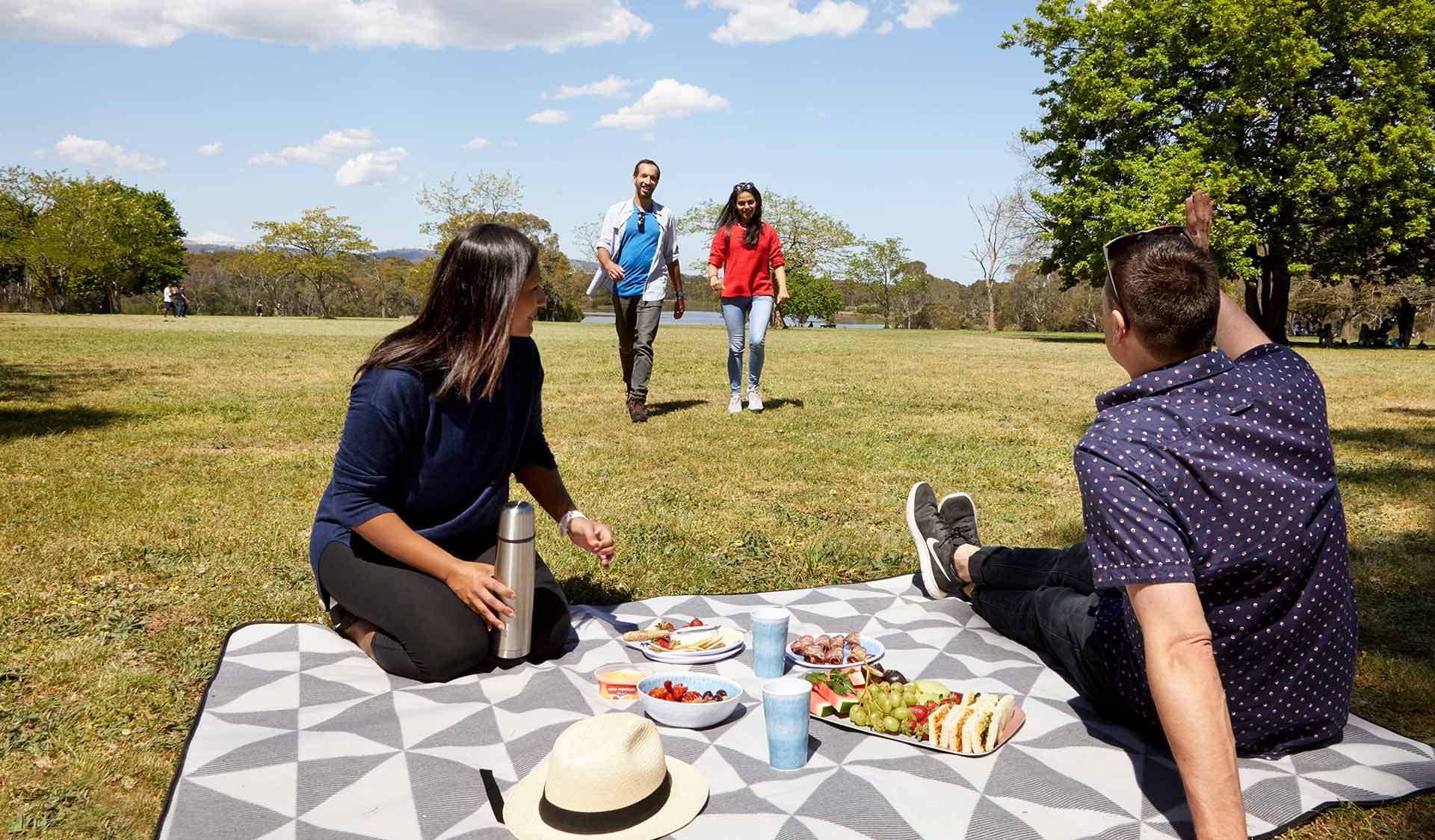 Picnic areas and playgrounds in Jells Park
There are several picnic areas with varyng facilities around Jells Park including the Oaks and Ashes, Stringybark and Pines Picnic Areas.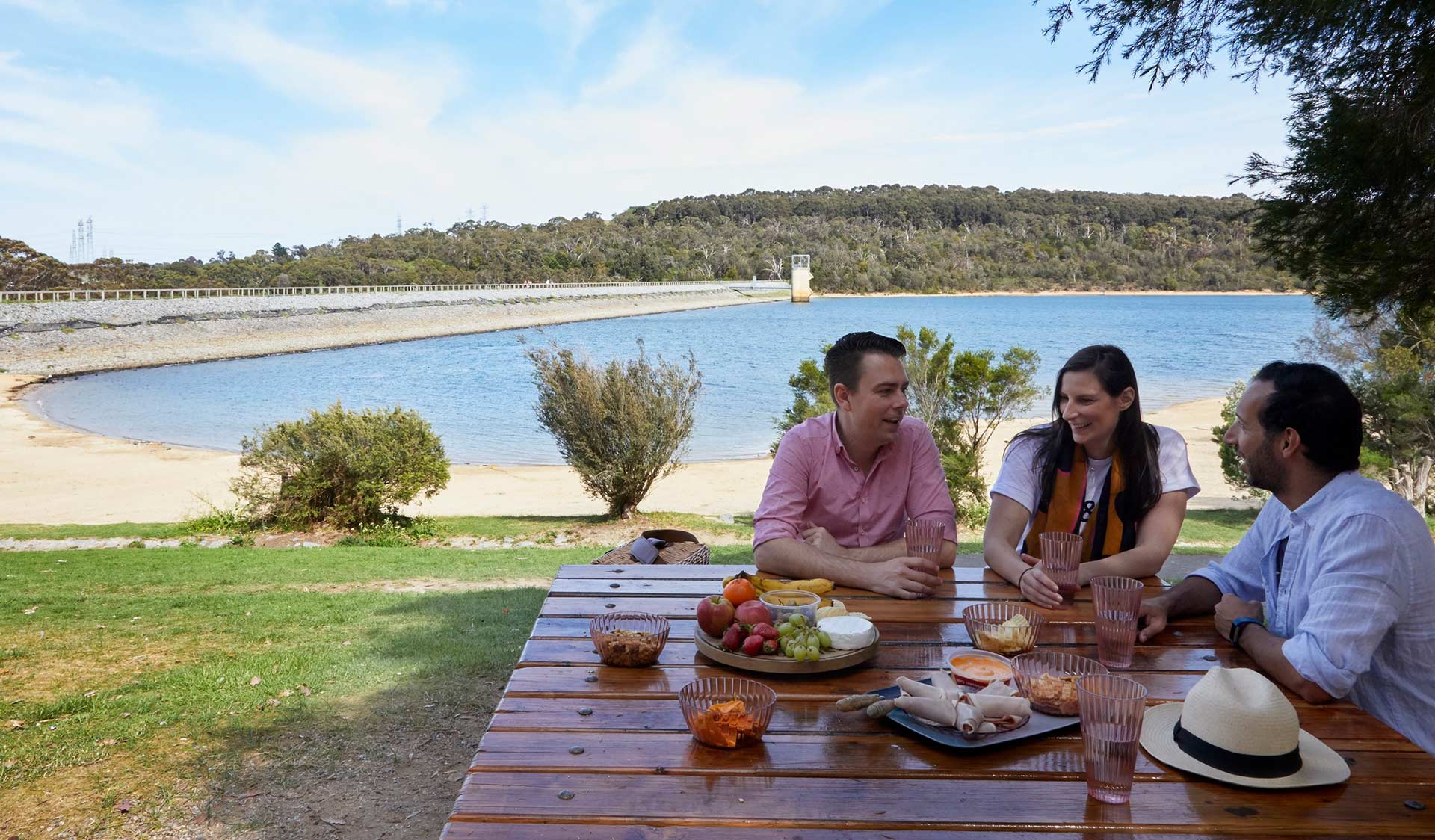 Picnic areas in Lysterfield Park
There are two picnic areas along the lake shore and both have toilets, picnic tables and free electric barbecues.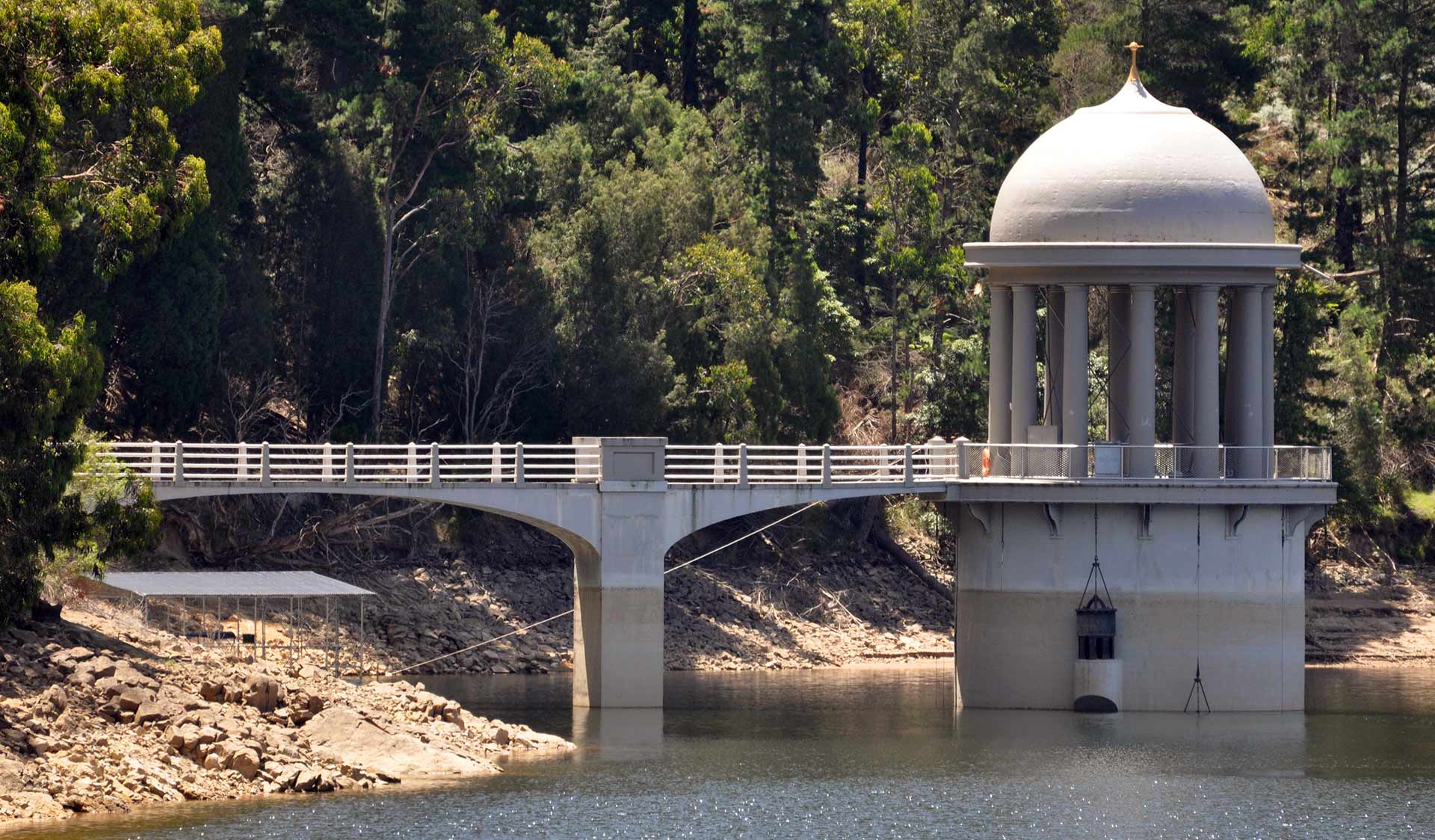 Maroondah features gardens with stands of native and exotic trees, native animals and birds and walking tracks. Its playground, lawns and cool summer shade make it a popular picnic destination in warmer months.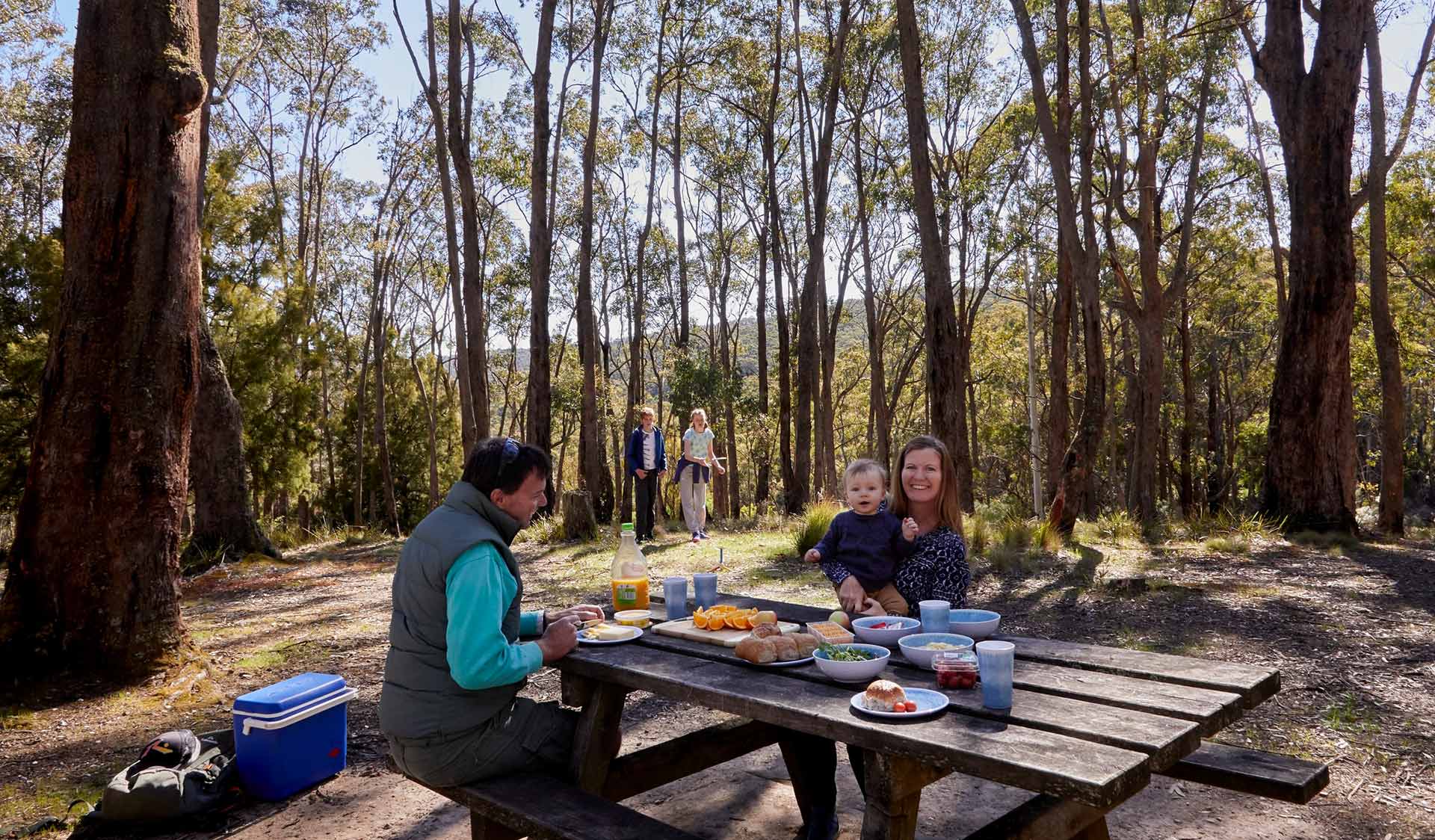 Mackenzies Flat Picnic Area, at the end of the Lerderderg Gorge Road, is a popular spot for a picnic.There are toilets, electric barbecues and picnic tables.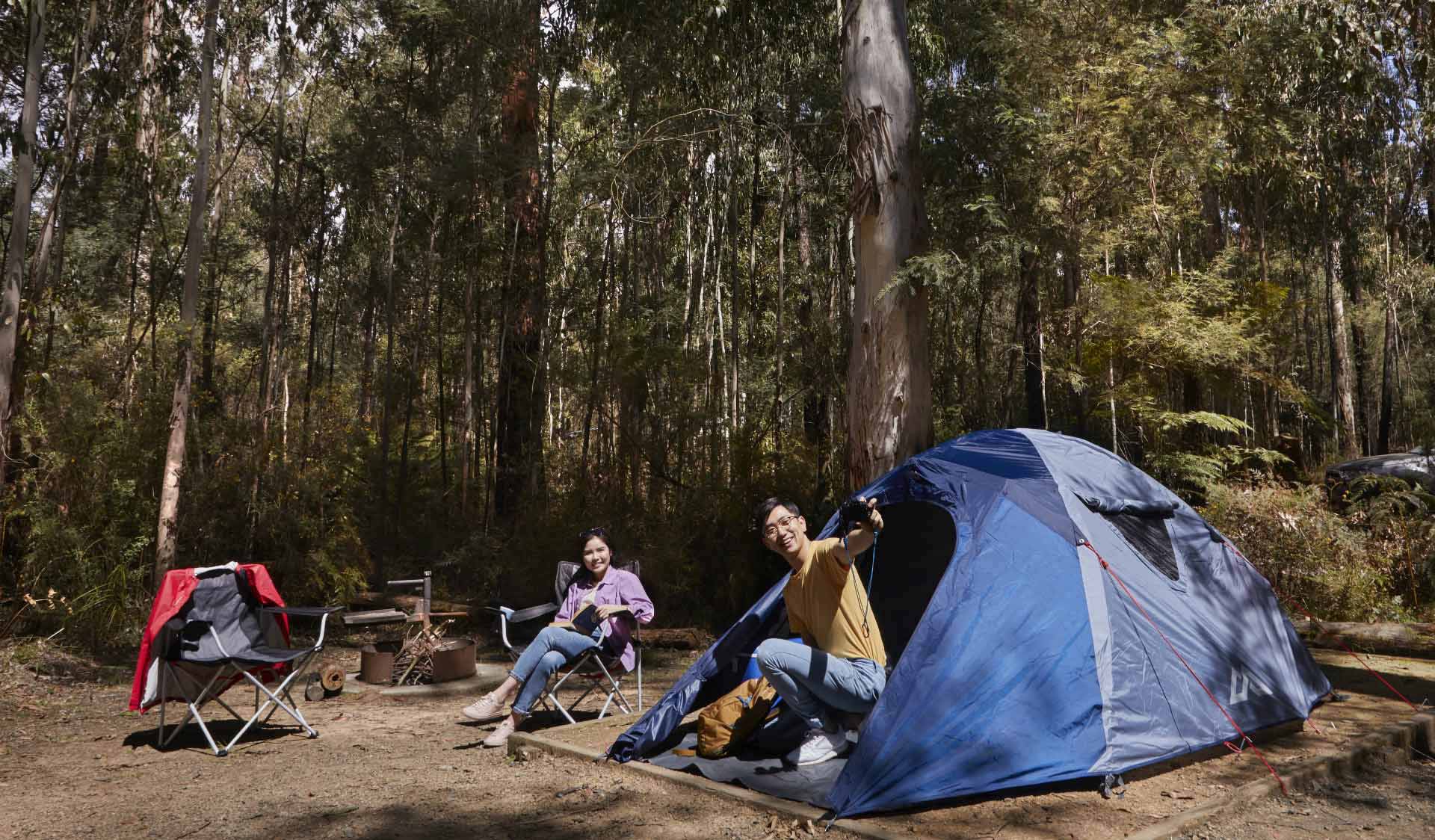 With great facilities in a delightful bush setting close to Melbourne, The Gums camping area is a popular base for relaxing and exploring the northern section of Kinglake National Park.
Other social activities and ideas