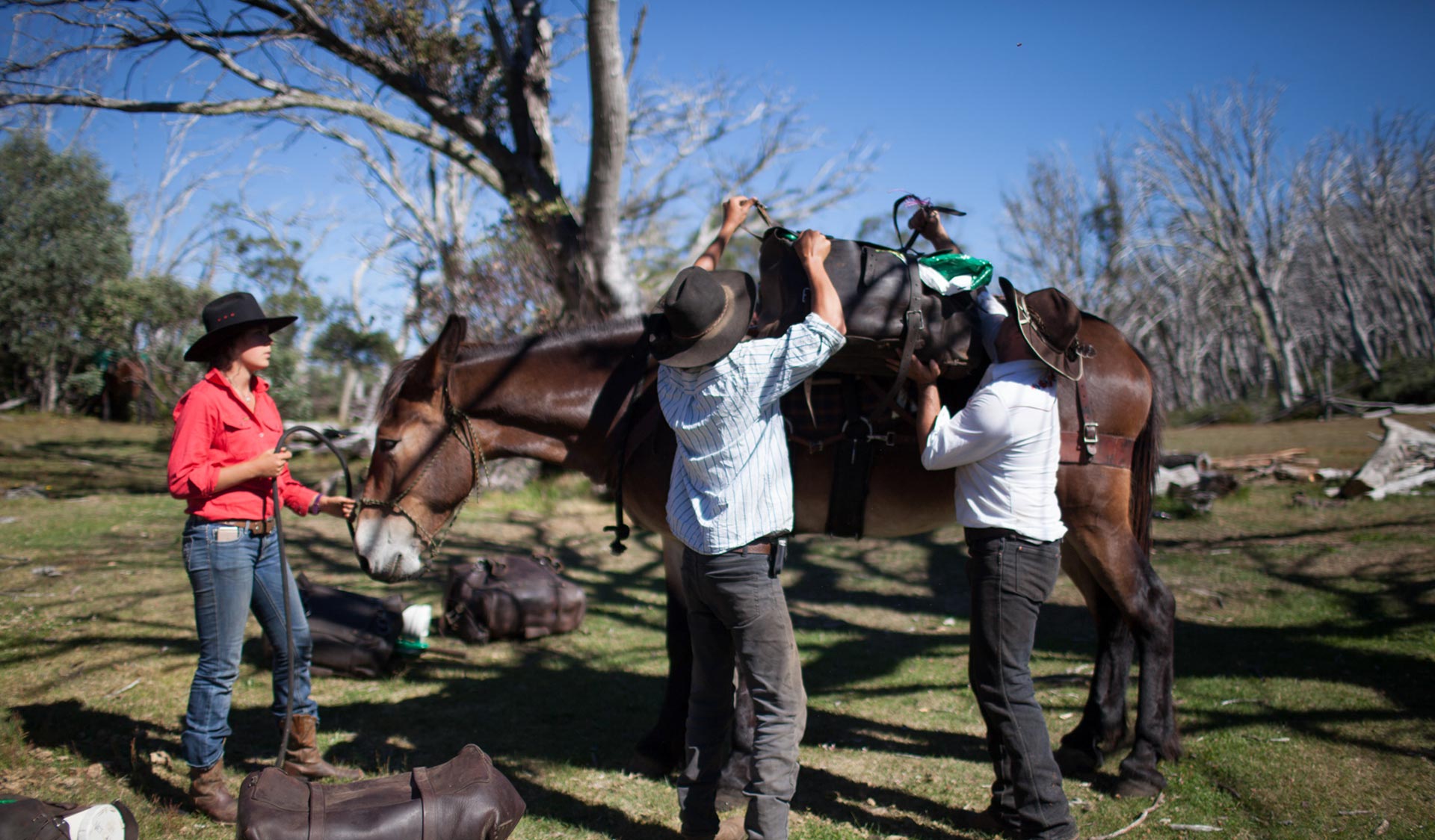 Camping with your horse in the Bogong High Plains
The Alpine National Park and Howqua Hills Historic Area provide a unique and stunning backdrop for multi-day horse rides. Horse riding's long association with the region started in the 1840s when European explorers and miners used horses in their search for gold and summer pastures.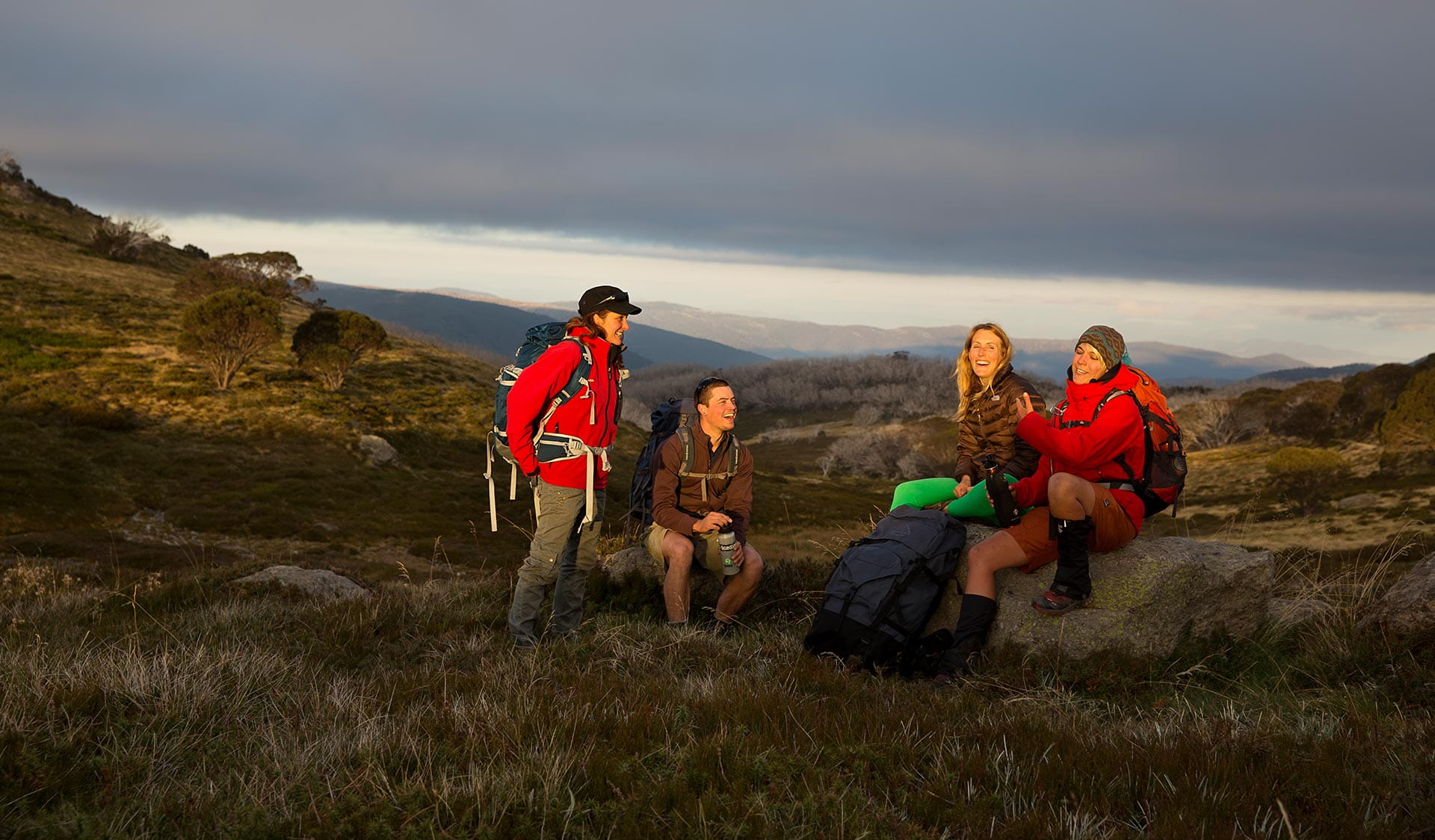 Falls to Hotham Alpine Crossing
The Falls to Hotham Alpine Crossing is a 37km three-day hike through the Alpine National Park from Falls Creek to Mt Hotham. Enjoy spectacular views of mountain ridges from 2000m above sea level, walk through beautiful Snow Gum woodland and camp near two historic huts.