Explore
Hiking and bushwalking
Victoria's dramatic and diverse landscape and climate provide the perfect excuse to get outdoors and climb mountain peaks and ranges, whether it's hiking through the Alpine region or the Great Ocean Walk, Parks Victoria offers a variety of experiences to suit all kinds of hikers and bushwalkers with a range of experience levels.
Witness breathtaking natural scenery at some of Victoria's most iconic places when you lace up your boots and take to a hiking trail. From alpine mountain peaks to rugged coastal and inland ranges, hiking and bushwalking is a popular nature activity all year round. Be inspired by the spectacular outlook atop Mount Rosea, panoramic views from the Pinnacle Lookout and ancient rock features of the Grand Canyon along the Grampians Peaks Trail. Experience Grampians National Park in all its glory with overnight hiking to remote locations and campgrounds. Alternatively, Alpine National Park offers winding hiking trails along alpine ridges through snow gum woodlands and snow grass plains, over rocky summits and past historic huts, offering an achievable and rewarding hiking challenge with spectacular views every step.
Closer to Melbourne, there are multiple national and state parks with both short and medium distance hiking and bushwalking trails, perfect for a day trip. Choose a track to suit your fitness and experience level in Cathedral Range State Park, experience remote, unspoilt bushland in Lerderderg State Park, or climb to the summit of Mt Donna Buang in Yarra Ranges National Park.
Top hiking and bushwalking parks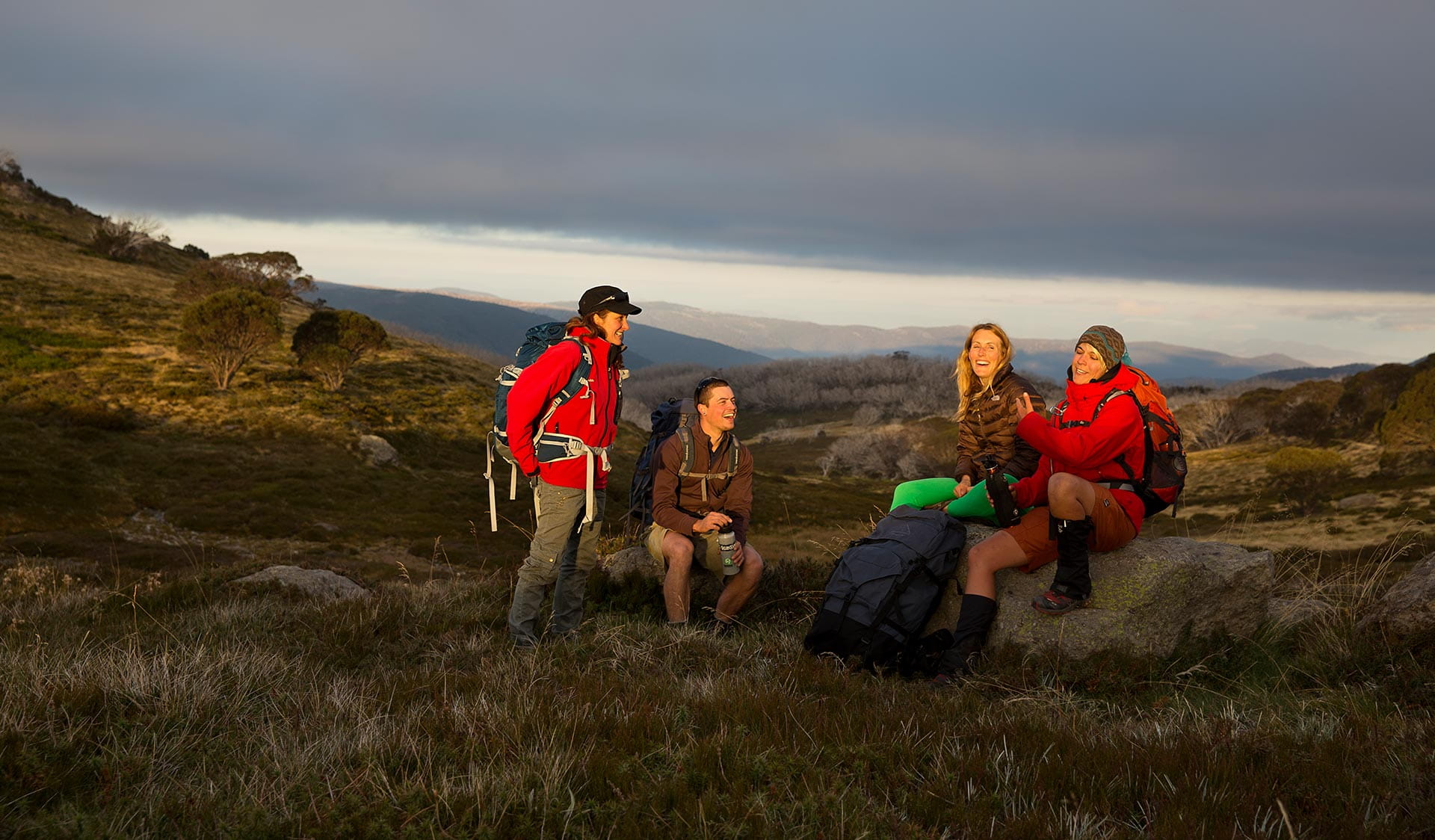 One of Victoria's icon walks, the 37km Falls to Hotham Alpine Crossing (FHAC) is a 3 day/2 night walk through the Alpine National Park, linking the resort villages of Falls Creek and Mt Hotham.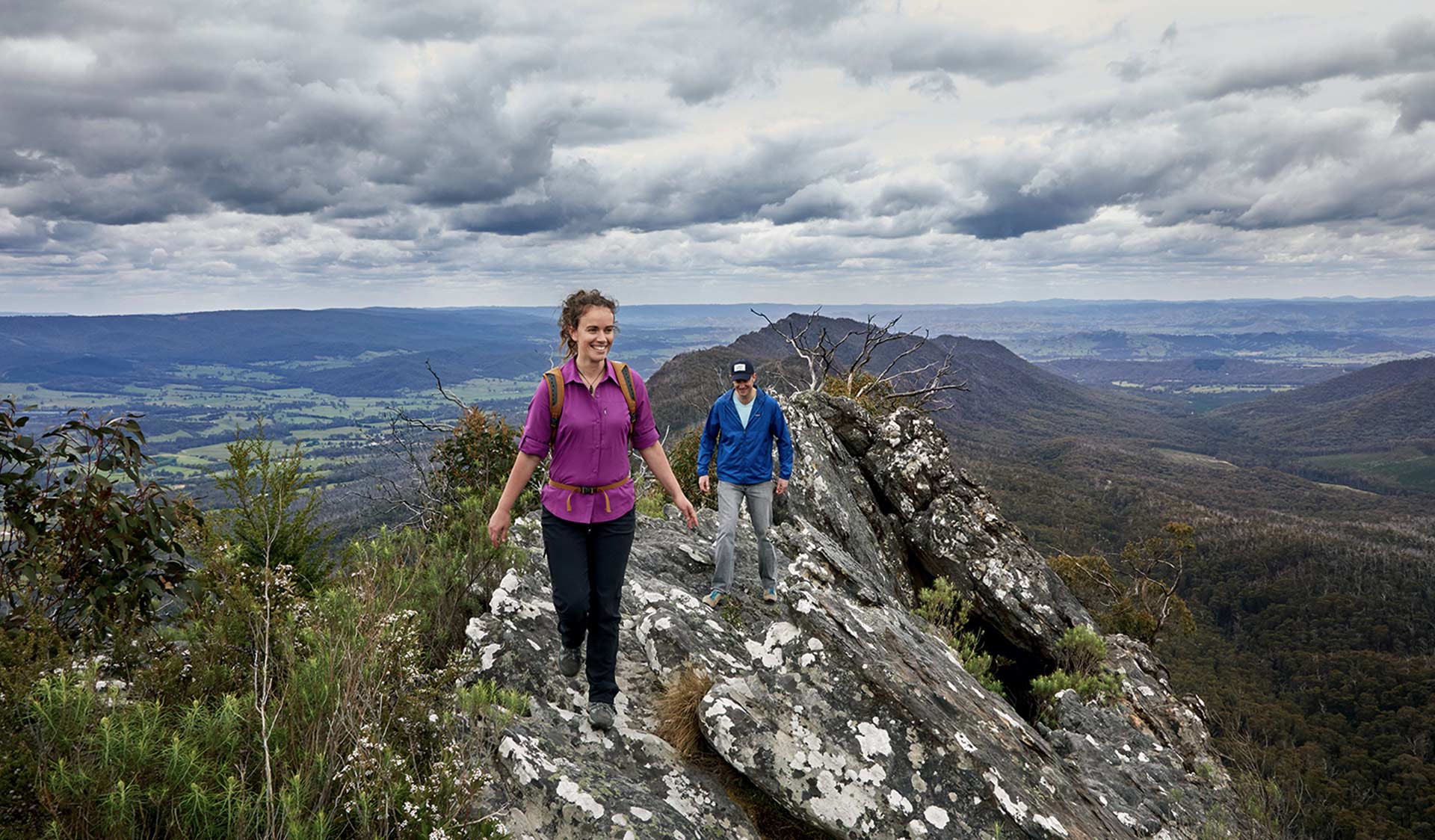 The Cathedral Range is a spectacular seven km ridge of sharply upturned sedimentary rock.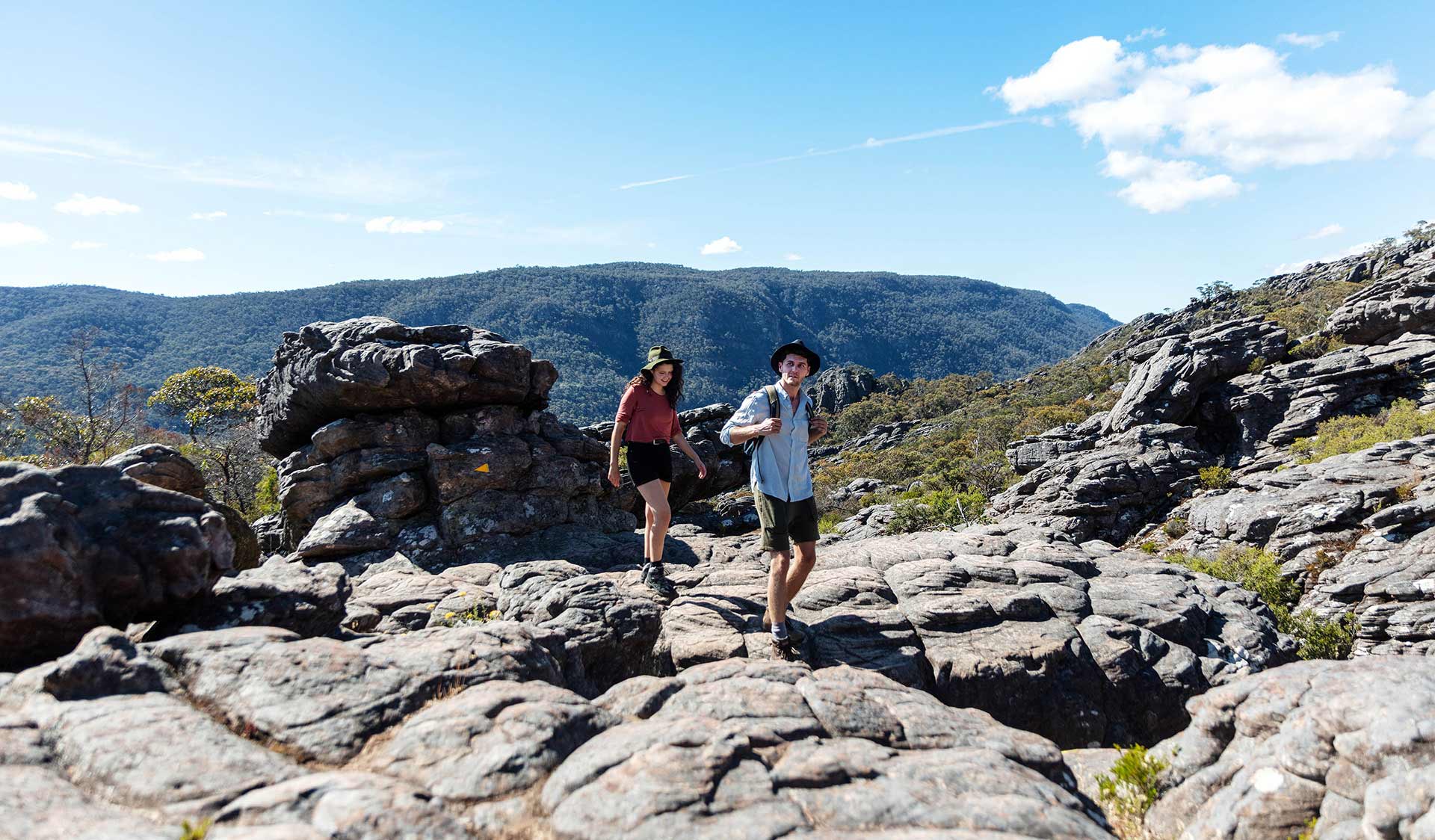 Rising abruptly from the surrounding Western Plains, the Grampians (Gariwerd) is a series of rugged sandstone mountain ranges and forests rich in wildlife. One of Victoria's most popular holiday destinations, the park is a great venue for camping, climbing, scenic drives, bushwalks and nature study.
Amblers Crossing
Camping is permitted at Amblers Crossing. Amblers Crossing is 4WD or walk-in access only and due to the terrain and track surface is accessible in dry weather only.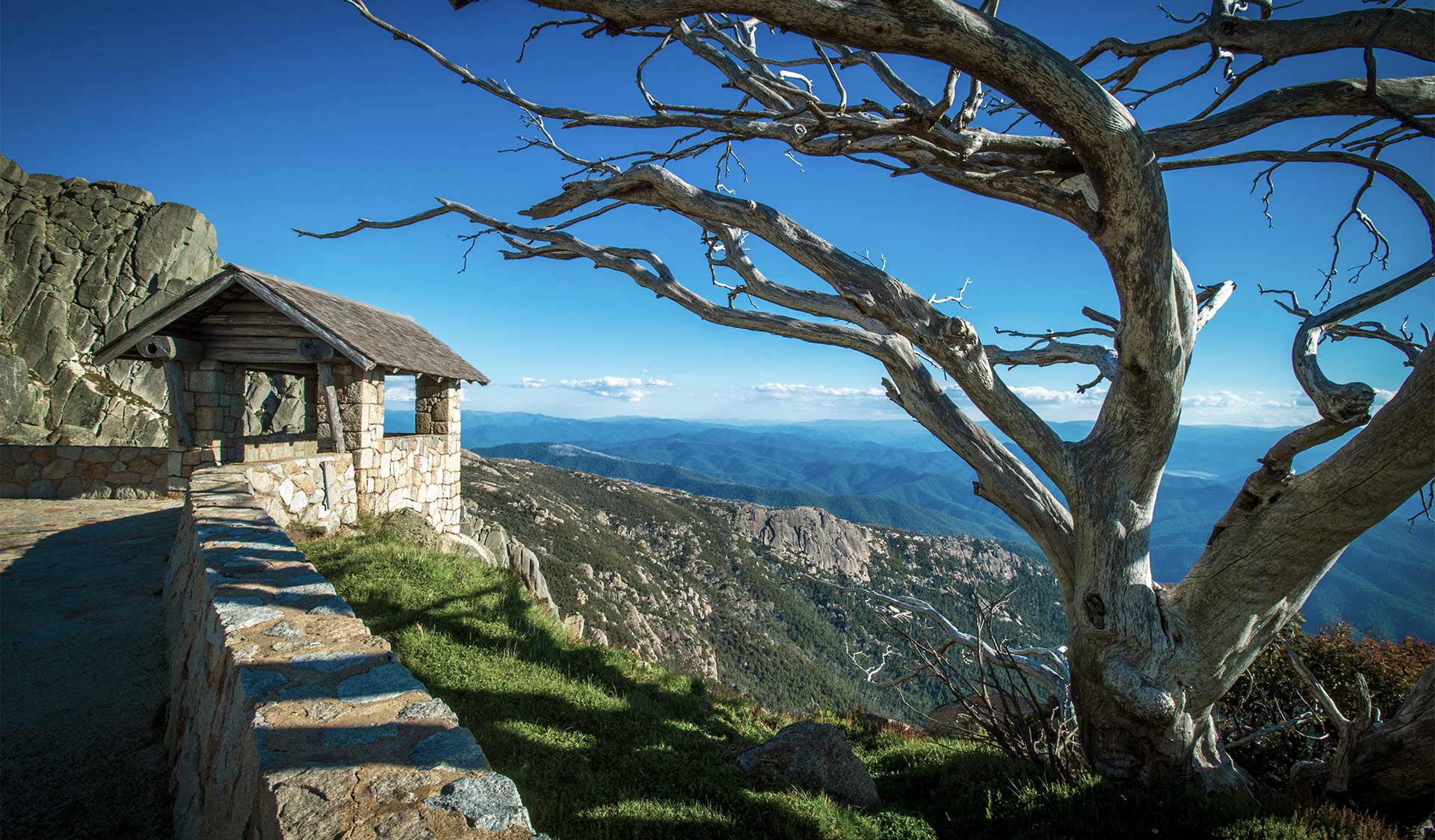 Sheer cliffs, granite tors, waterfalls and big views make Mount Buffalo a must-see alpine retreat
Need to know
Hiking and bushwalking
Safety
Research your trip and make the right choices Always match your adventures to suit your abilities, fitness and stamina. Check the conditions online or by contacting the local park office and be well prepared by making sure you have the right gear including appropriate clothing, first aid, navigation equipment, extra food and plenty of water. Tell a responsible friend where you are going and when you plan on returning. Before venturing out check the latest weather forecasts and warnings with the Bureau of Meteorology and be prepared to change your plan if conditions are unfavourable. In the event of an emergency, call Triple Zero 000 to access police and emergency services. Be aware that mobile phone coverage is often limited in remote areas.