The Junior Rangers program is proudly supported by our Principal Partner, Macpac, encouraging the next generation of nature lovers.
The Junior Ranger program encourages children to explore Victoria's amazing parks. A range of free and fun activities for kids inspire curiosity, discovery and connection.
Learning about animal superpowers, discovering the secrets of Victoria's Parks and Reserves, or exploring beautiful beaches, forests, deserts with a ranger— Junior Rangers get to do all of this and so much more!
Looking for free things to do with kids during the school holidays? Junior Rangers and their families can join a Ranger to take part in fun park-based activities. From rock pool rambles, flora/fauna discovery sessions, bushfire and biodiversity, heritage interpretation, spotlight walks, and more. These take place in parks all around the state, so you'll be sure to find these kids activities near you.
Junior Rangers can also get out and about anytime they like with a range of cool Junior Ranger activities. Download these free printable activities for kids and complete with family and friends anytime.
How Can I Become A Junior Ranger?
Junior Rangers is not a club; no membership is required to take part. Junior Ranger activities are run mostly during school holidays and on some weekends, and our online activities are available anytime!
Sign up to the Junior Ranger mailing list. By signing up to our mailing list you'll become one of the first to know about our school holiday programs. We'll also send you our Junior Ranger newsletter which is jam-packed with heaps of information about how to have fun in parks.
When school holidays roll around, make sure that you sign up for one of the many Junior Ranger activities on offer. All activities are free, but bookings are essential.
Complete one of our online activities. Looking for something to do in a park? Print out one of our activity sheets and take it out into a park to do with your family and friends.

Read and learn the Junior Ranger way. Learn how Junior Ranger's take care of the environment and what you can do to make sure Victoria's special places remain stay protected.
Child safety and wellbeing
Parks Victoria has zero tolerance for child abuse and all forms of harm to children. We are committed to child safety and wellbeing in accordance with the Child Safe Standards.
Read more about our commitments to child safety here.
If you have any feedback on how we champion child safety and wellbeing, or would like to report an incident or make a compliant, please contact Parks Victoria through the Compliments and Complaints page.
If you would like to report an emergency child safety incident, please call '000' to report the matter first.
The Junior Ranger way
Discover how Junior Ranger's take care of the environment and learn about what you can do to make sure Victoria's special places stay protected.
There are 3 things Junior Rangers always remember to do:
1. Know before you go
Junior Rangers are always prepared for their next park adventure.
Find out about the park you are going to visit and what you can do there.
Check the weather before you go and make sure you have the right equipment, clothes and footwear with you.
Take plenty of food, water to drink, and sun protection.
2. Keep our parks wild
Junior Rangers know that a park is a special home for native animals and plants
Respect animals' homes by leaving plants, shells, logs and even rocks where you find them.

Animals are healthiest eating their natural foods, so only share your food with other people.

Never walk up to wildlife because it might become frightened and try to protect itself.

Use all your senses to connect with the natural environment.
3. Leave no trace
When Junior Rangers visit a park you would never know they had been there!
Leave everything as you find it. The best souvenirs of your adventure are your memories. Take photos, drawings or write about your experiences in your nature diary.

Respect any evidence of the past that you might find. Parks protect our history.

Keep yourself safe and protect the park by staying on walking tracks and not damaging vegetation.

Take all food scraps and rubbish home to put in the bin or recycle.

Only camp where it is permitted and keep your campsite small and tidy.

Only light fires in the fireplaces provided and always put the fire out completely.
Information for parents
The Junior Ranger program presents a unique and wonderful opportunity for young people and families to experience nature. In order for everyone to benefit we do ask that parents and carers are mindful of some important considerations.
Children should bring a hat, drink, wear sunscreen, sensible shoes (no thongs) and clothing suitable for the activity and weather.
Remember to bring your camera!
Junior Ranger activities may be cancelled due to bad weather, days of high fire danger or if staff are required for bushfire response.
A parent or adult guardian aged 18 or older must accompany children during all Junior Ranger activities – Rangers are not responsible for 'minding' children.
Rangers are trained in Occupational Health and Safety and will advise children and parents of any hazards or risks at the beginning of the activity.
Rangers carry first aid kits and radio or telephone communications at all times.
Due to safety reasons, some Junior Ranger activities are only permitted for children of certain ages and/or have a limit of participant numbers. Please observe these before booking your child into the activity and book early to avoid missing out.
Our activities are intended for the 6-12 age group. If it's necessary for a younger or older sibling to attend as well then they will also need your close supervision.
Contact
To ask a question or find out more information call Parks Victoria on 13 1963. You can also email us at juniorrangers@parks.vic.gov.au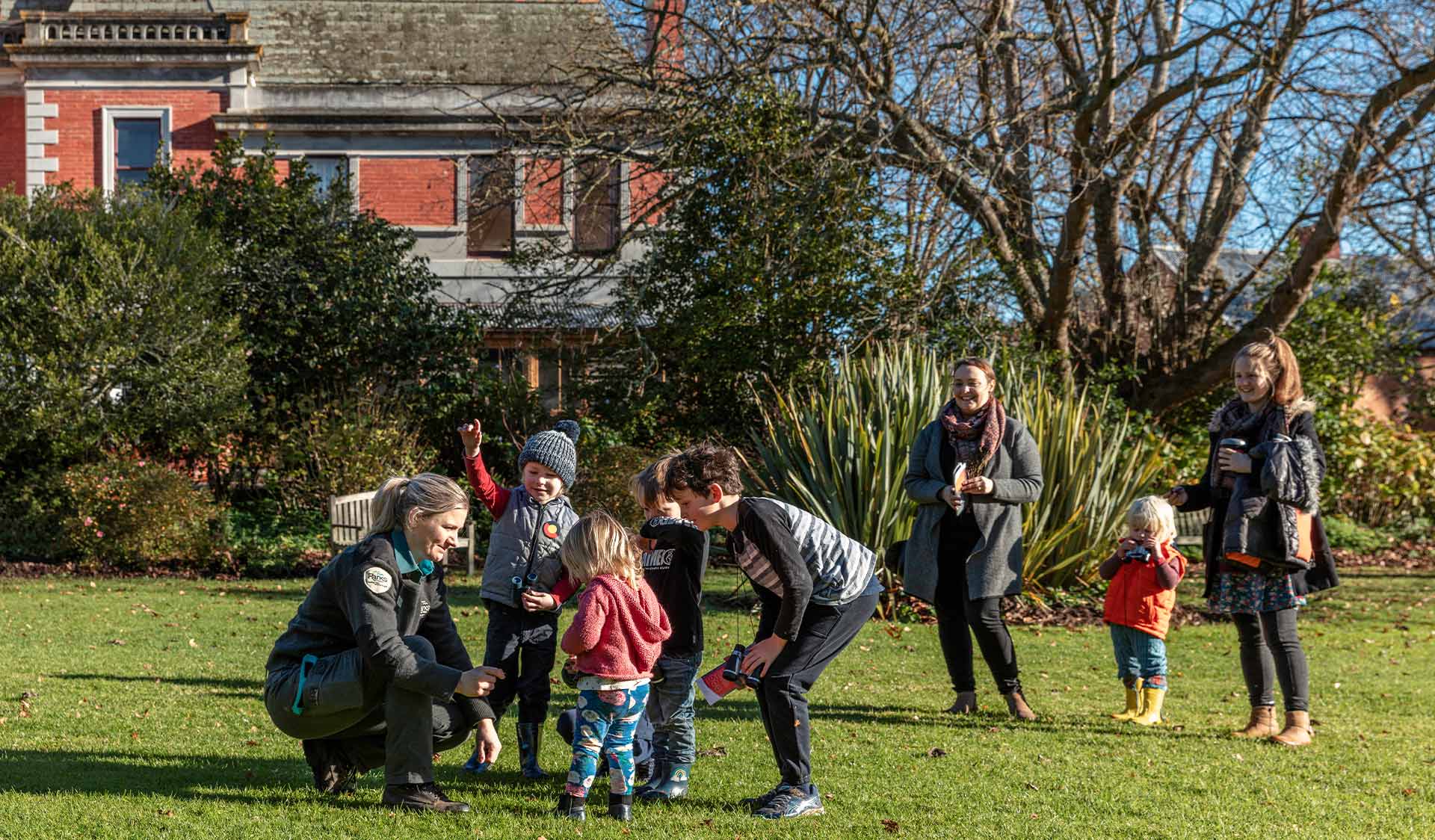 Find fun, free ranger-guided activities for kids in your area. Activities take place on school holidays and some weekends.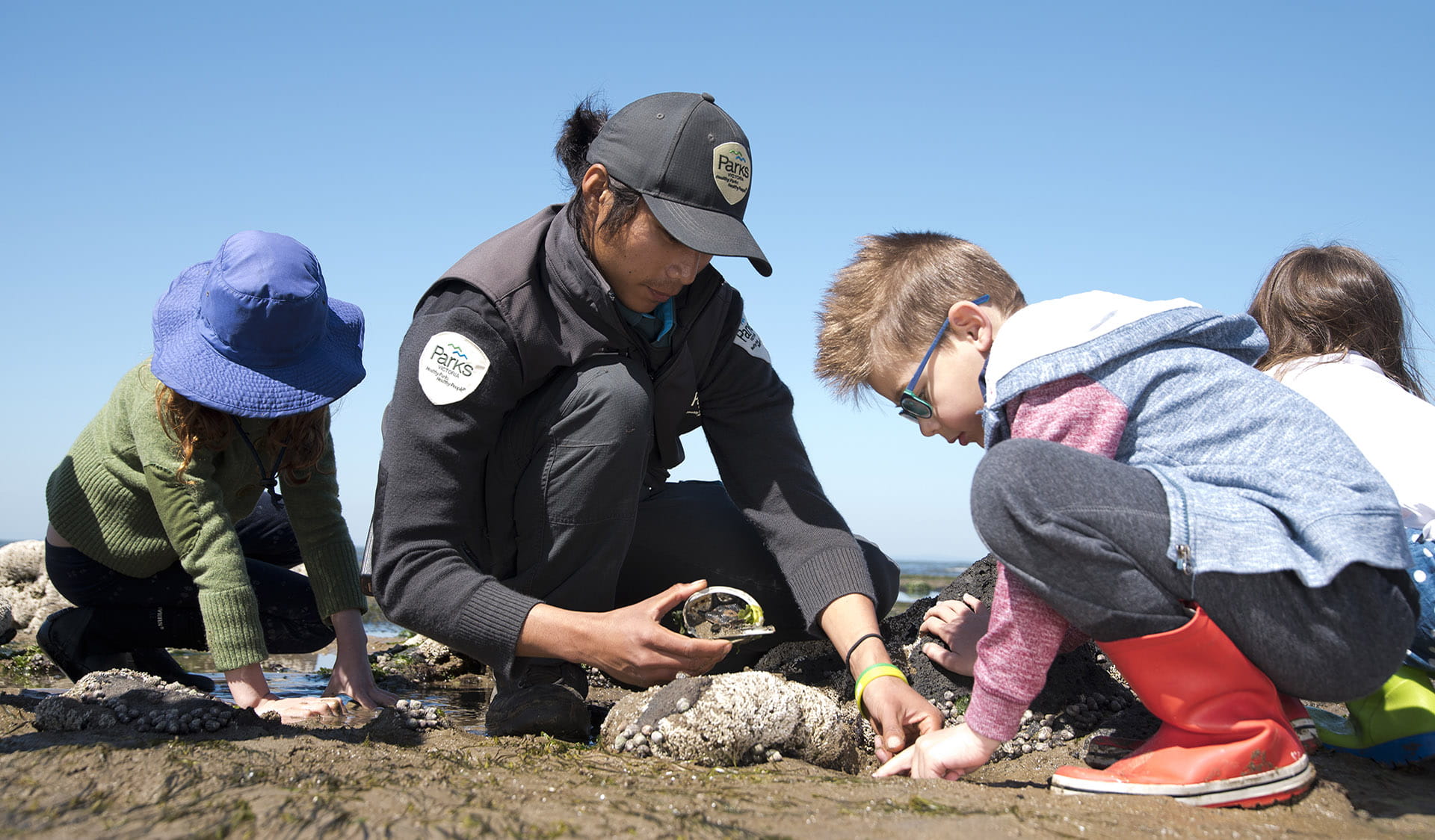 These fun printable activities will help kids understand the environment and uncover the wonders of Victoria's parks!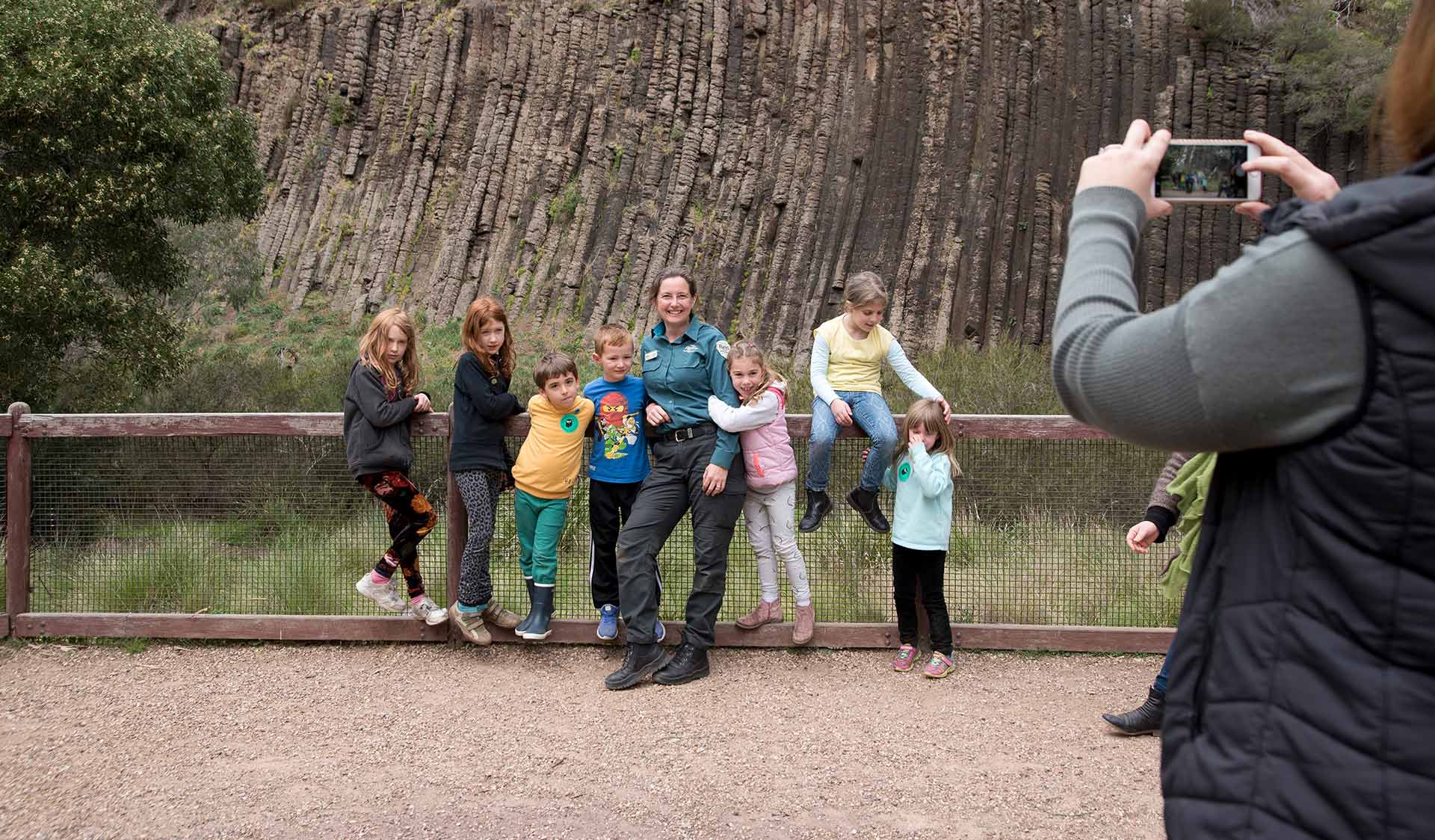 Subscribe to the Junior Ranger newsletter for all the latest Junior Rangers news and activities.