Explore
Mount Buffalo National Park
Parks Victoria respects the deep and continuing connection that Taungurung Traditional Owners have to Mount Buffalo National Park, and we recognise their ongoing role in caring for Country.
Get closer to nature at this spectacular 'island in the sky', home to plants found nowhere else on Earth. Sheer cliffs, granite tors, waterfalls and big views make Mount Buffalo a must-see alpine retreat. Hike through stunted Snow Gum forests, toboggan in Cresta Valley, camp at Lake Catani - and admire the view from the Horn. There's something to do in every season.
Camp in the company of wombats on the shores of Lake Catani, an idyllic spot high in the Alps that's perfect for a swim.
Follow the Lakeside Walk through twisted Snow Gum forests and breathe in the fresh mountain air. Check out the view from The Horn, the highest point in Mount Buffalo National Park at 1,723m. Watch Australian Kestrels dive on Bogong Moths at sunset.
Mount Buffalo is home to charismatic Australian wildlife and 550 species of native plants, including plants found nowhere else on Earth, such as the Buffalo Sallee tree.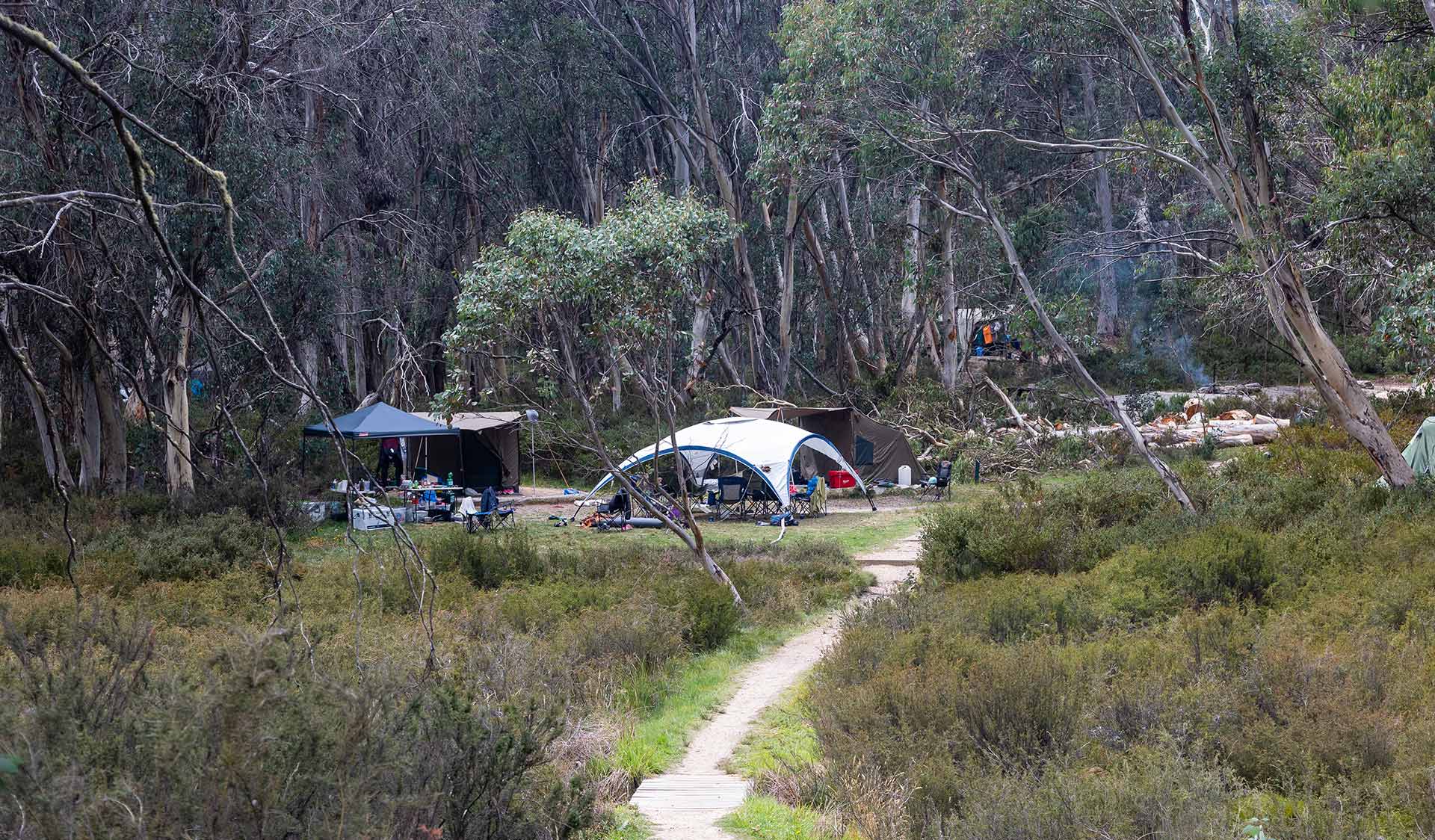 Discover magnificent waterfalls and remote alpine landscapes while camping within beautiful Snow Gum woodlands beside Lake Catani in Mount Buffalo National Park.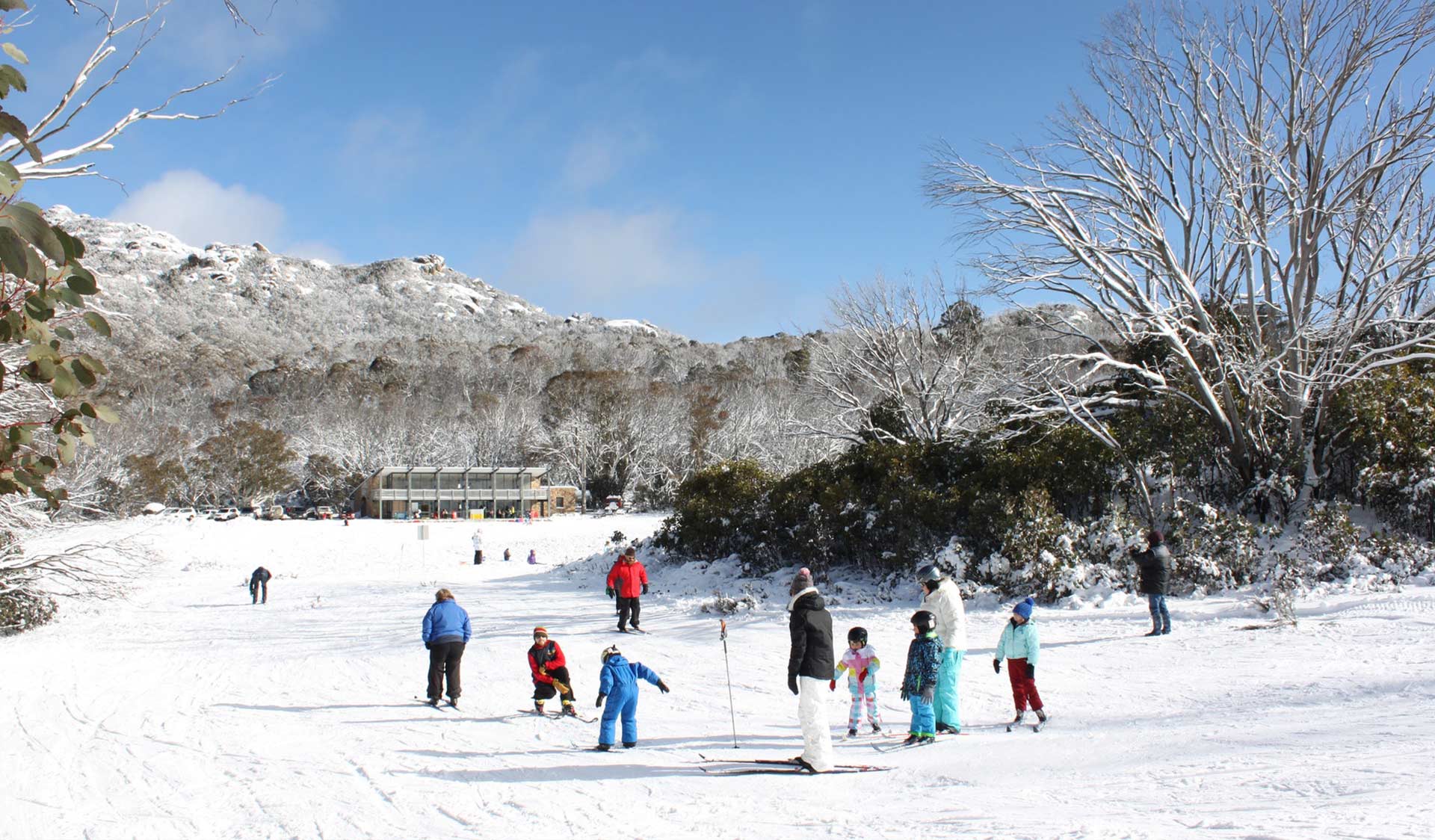 Dingo Dell in winter is the ideal location for tobogganing, snow play and snowshoeing. In summer it is possible to walk up the old ski slopes to the top of the ridge for views across the plateau.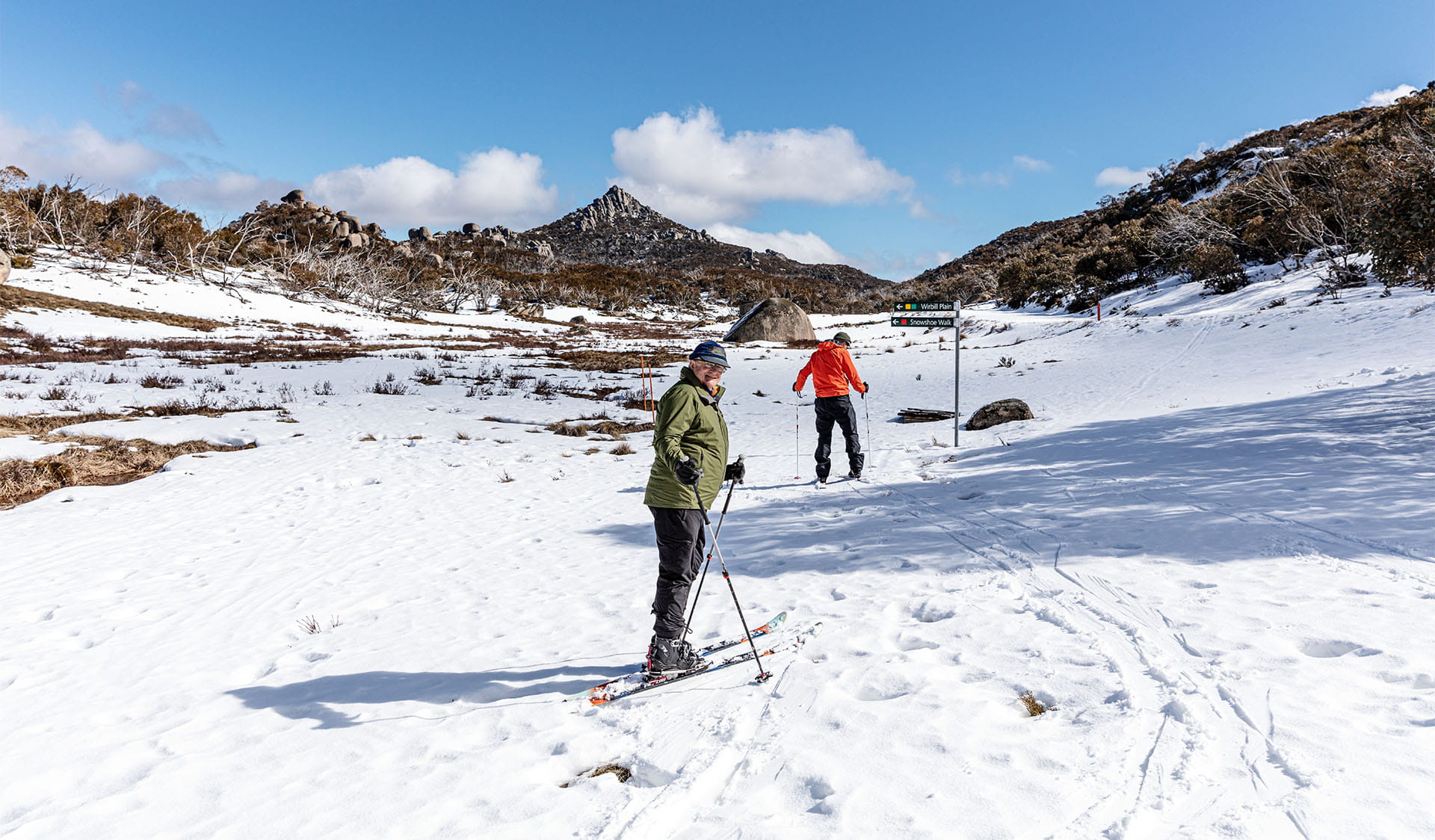 Cresta Valley is a perfect all-seasons playground. In winter grab your trusty snow gear and enjoy family-friendly tobogganing and snow play or head out the marked cross-country ski trails or snowshoe walks. When the snow melts, the grassy plains burst into bloom and make for some scenic and invigorating walks.
Tours and adventure experiences in parks
One of the best ways you can get into nature is with a Licensed Tour Operator.

There are more than 400 Licensed Tour Operators across Victoria who are ready and waiting to help you experience and connect with Victoria's spectacular parks and waterways.

Discover more than 60 different types of nature-based experiences including hiking, mountain biking, boating, four-wheel driving, indigenous culture tours, birdwatching, surfing, diving and so much more.

Licensed Tour Operators know all the best places to go and will plan and prepare your visit to ensure you are safe and can enjoy your nature-based adventure to the fullest.
Find a Licensed Tour Operator
How to get there
Mount Buffalo National Park
Understand the risks associated with back country skiing and snowboarding. Beware of unstable and deep snow, steep icy slopes, cornice formation, avalanches and extreme weather.
Snow chains must be carried on all days as indicated by the signage at the Entrance Station. This applies to all classes of vehicles, including four-wheel drives. They must be fitted when and at the location indicated by road signage. Failure to do so endangers you and your family. Penalties apply.
Take note of all warning signs, they are there for your safety.
When you're there
Download the Mount Buffalo National Park visitor guide for more information about the park and the plethora of experiences to be had within its borders.

When to go
Long days and warmer temperatures offer all sorts of opportunities at Mount Buffalo. Hike, canoe, swim, picnic, cycle, rock climb, abseil or hang glide – choose your adventure.
From December to March grassy plains on the plateau are decorated with a diverse array of wildflowers, and animals return to the plateau after spending winter in the lower foothills.
Camping
Camp in the company of wombats on the shores of Lake Catani, an idyllic spot high in the Alps that's perfect for a swim.
Check availability
Need to know
Mount Buffalo National Park
Accessibility
Visiting a park can be more of a challenge for people with disabilities, however in Victoria there are a wide range of facilities to help people of all abilities enjoy our wonderful parks around the state.
The Gorge Day Visitor Area was assessed for accessibility in March 2021, providing information about the accessibility of the viewing area, paths, toilets and parking, and photos.
Assistance dogs are welcome in Parks Victoria parks and reserves. Entry requirements apply for parks and reserves that are usually dog prohibited, such as national parks.
Subscribe to Parks Victoria
Sign up to receive the latest ideas, inspiration and news delivered right to your inbox.
Change of Conditions
Nature being nature, sometimes conditions can change at short notice. It's a good idea to check this page ahead of your visit for any updates.
Mount Buffalo National Park

Seasonal road closures 2022

Some roads in this park are subject to seasonal road closures. Seasonal road closures generally operate from after the long weekend in June through to the end of October, but may be extended due to seasonal conditions. Visit the

seasonal road closures

page for maps and more information.

Mount Buffalo Road - requirement to carry vehicle snow chains

The Mt Buffalo Road is a declared hazardous road from 1st June through to 7th October. Vehicle snow chains may be required to be carried throughout this period. An assessment is made prior to each day as to whether snow chains are required. This decision is based on forecasted snow below 1600 metres or the current road conditions are considered hazardous from snow and/or ice.




A Mount Buffalo Snow Report is posted daily on the Mt Buffalo National Park web page.

This report provides information on current snow conditions and whether chains are required to be carried and also if they are currently being fitted.
How we keep it special
We aim to ensure that our valued parks, and the natural assets and cultural heritage they hold, can be enjoyed now and by future generations.