Explore
Buchan Caves Reserve
Buchan Caves Reserve is one of the jointly managed parks within Gippsland. The Joint Management agreement recognises the fact that the Gunaikurnai people hold Aboriginal Title and maintain a strong connection to Country. As custodians of the land, they are the rightful people who speak for their Country. These parks and reserves are cultural landscapes that continue to be part of Gunaikurnai living culture. For more information on Joint Management, please visit the Gunaikurnai Traditional Owner Land Management Board and the Gunaikurnai Land and Waters Aboriginal Corporation.
Book now
Discover a honeycomb of spectacular limestone formations carved by an underground river almost 400 million years ago at Buchan Caves. Tour the largest cave system in Victoria, enjoy a picnic in the scenic heritage-listed landscape, camp a night under the stars, or take a plunge in the spring-fed pool.
Join a tour of Fairy Cave or Royal Cave, or both and marvel at the magnificent stalactite and stalagmite forms, pillars, shawls and rim pools, as well as cave sediment and a flowing stream. Cool off in a warm summer's day in the spring-fed swimming pool at Buchan Caves.

Come with a picnic basket in tow and enjoy a picnic among friends and family in the scenic Buchan Caves Reserve.

Keep an eye out for native wildlife who frequent the reserve. Kangaroos lay about the campground and visitor centre while native birds such as the Bell Miner, Powerful Owl, Superb Lyrebird and Pied Currawong can be seen perched among the trees.

Stay a night at Buchan Caves and choose from powered or unpowered campsites, the unique Wilderness Retreats or cabins.
Things to do in the area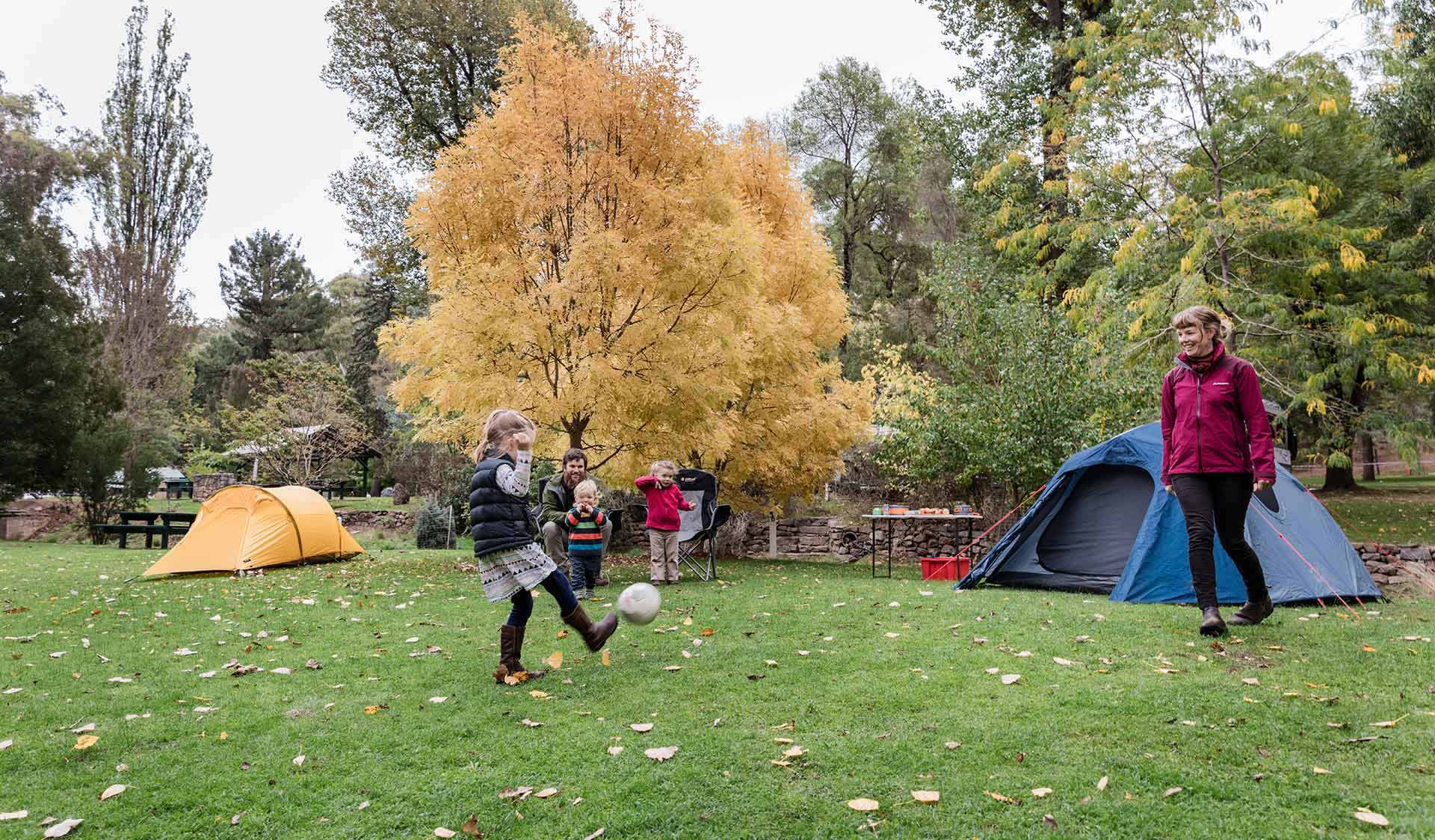 There are a range of powered campsites that are located on flat ground and generally close to the public amenities block. The sites allow vehicles to be parked within a few metres of each site. Campsites generally have a lawn surface and most sides have shade from trees.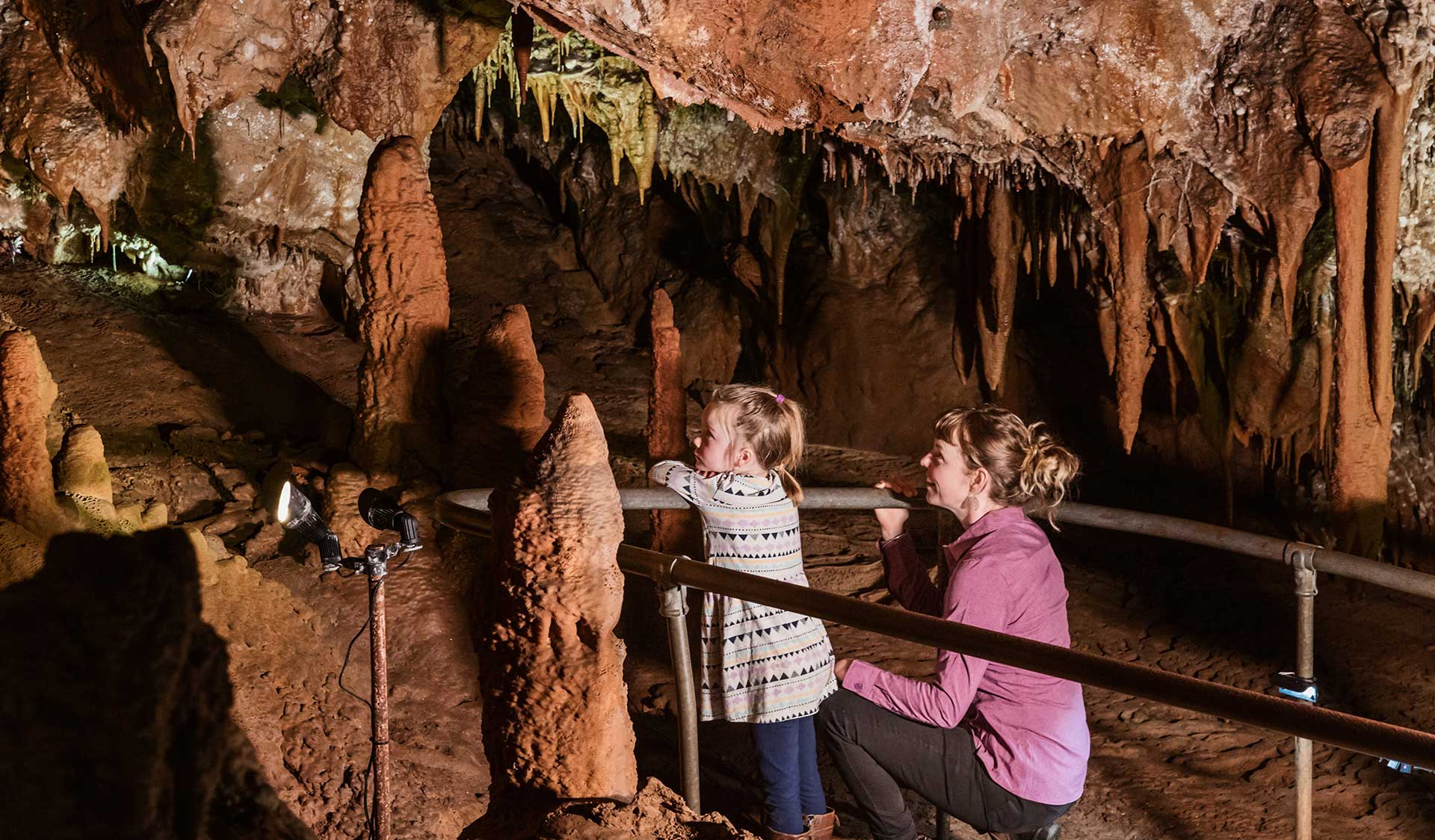 Take a tour and explore elaborate stalactites and stalagmites, and beautiful calcite-rimmed pools of the Royal and Fairy Caves.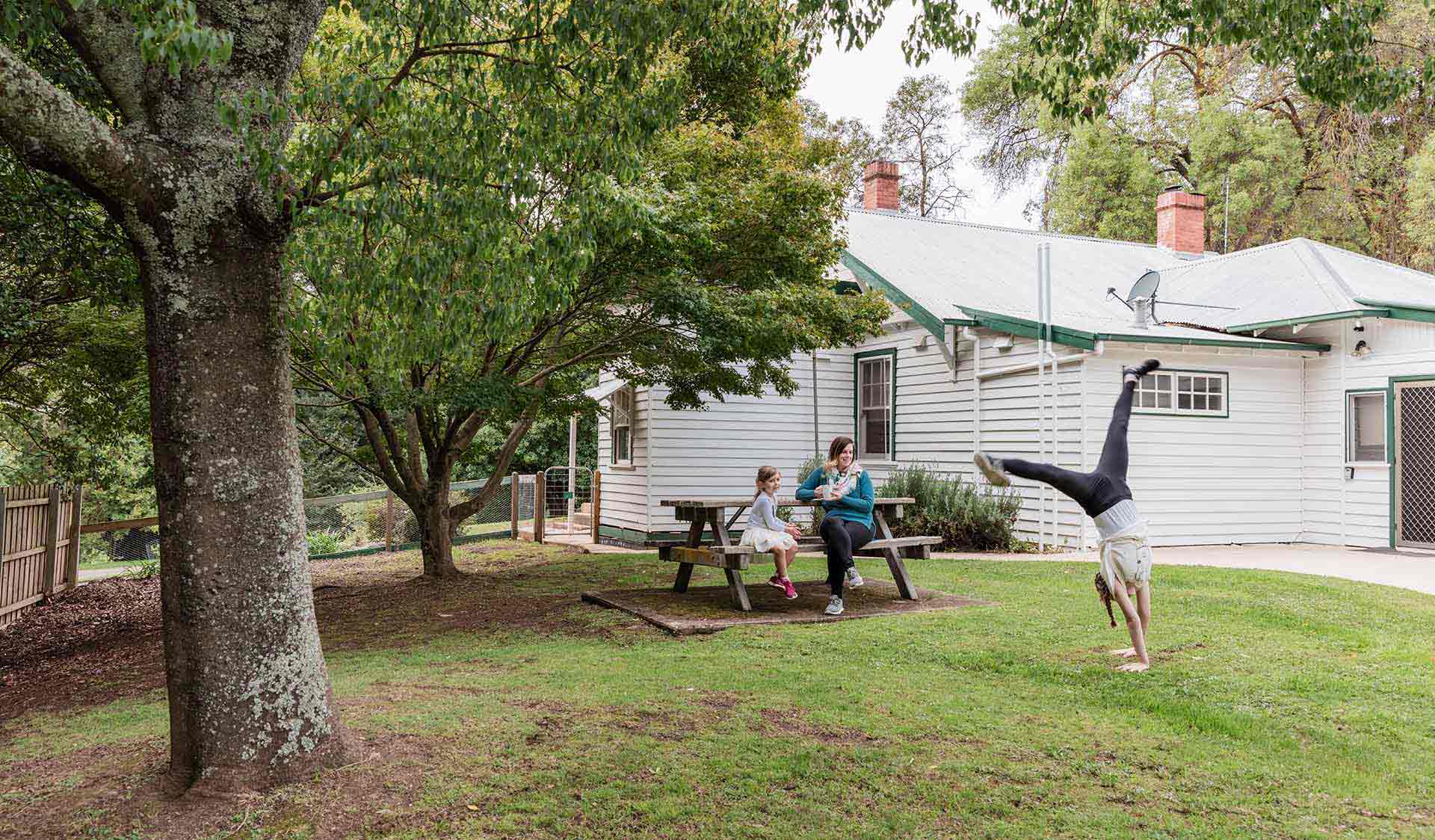 There are cabins in the reserve which are fully self-contained and sleep up to five people. The cabins are not accessible for wheelchairs but may be suitable for visitors who have some limited mobility. Access to the cabins is via a ramp and each cabin has an outside deck that is easy to get to.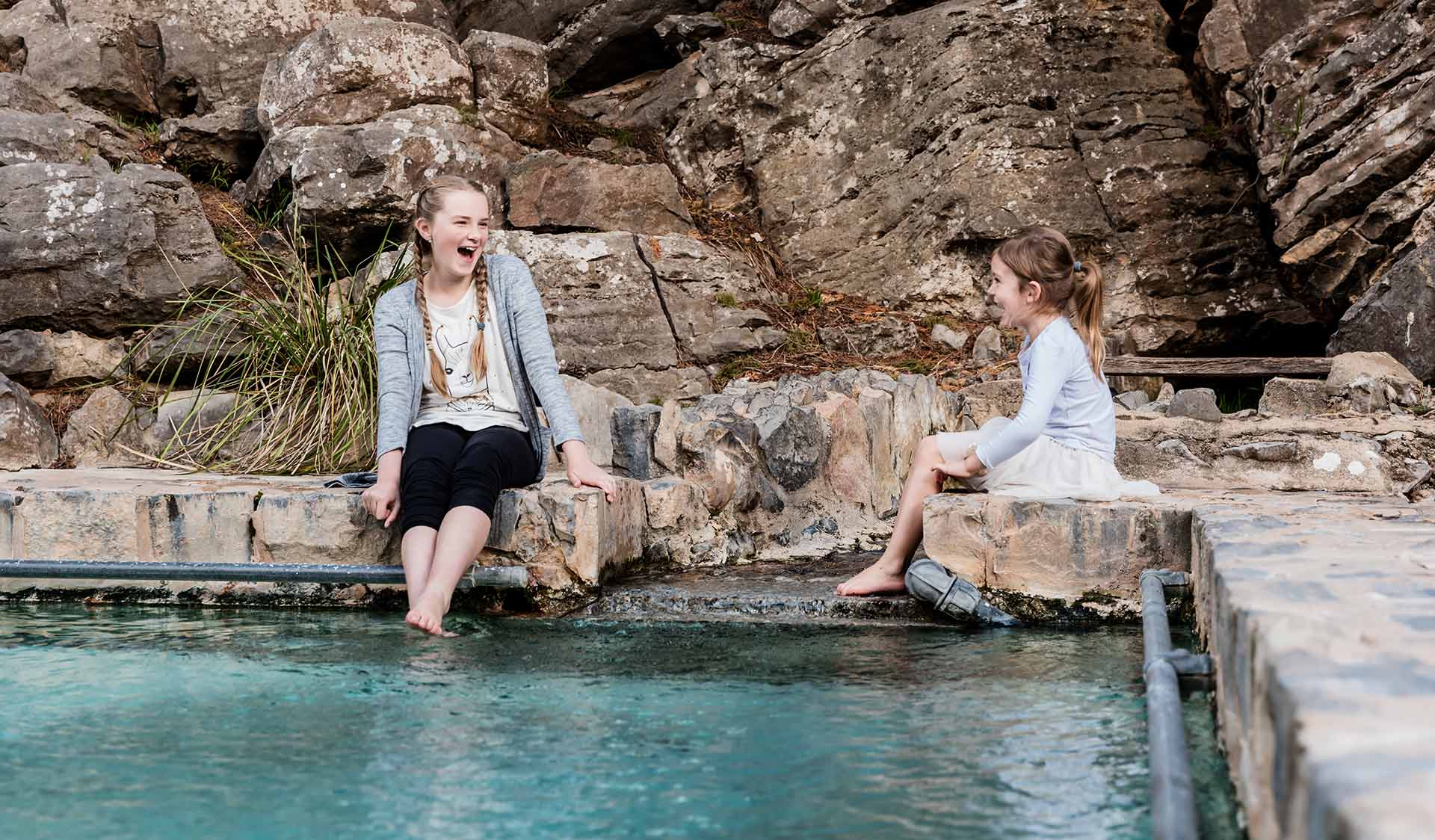 Swimming
Take a refreshing dip on a hot summer day. The swimming pool is fed from an underground stream and is not heated.
Tours in the area
Bushwalking, four-wheel driving, horse riding, kayaking, rock climbing and mountain biking are just some of the many activities you can experience in Victoria's parks.
If you want to try something new or meet some like-minded people on your next visit to a park, contact a licensed tour operator.
Parks Victoria licenses tour operators who are experts in these activities and more. They will help you get the most out of your visit.
View all local tours
How to get there
Buchan Caves Reserve
When you're there
Download the Buchan Caves Reserve visitor guide for more information about the park and the plethora of experiences to be had in the area.

Camping and Accommodation
Book your campsite or roofed accommodation prior to your visit
Check availability