Explore
Buchan Caves Reserve

Buchan Caves Reserve is one of the jointly managed parks within Gippsland. The Joint Management agreement recognises the fact that the Gunaikurnai people hold Aboriginal Title and maintain a strong connection to Country. As custodians of the land, they are the rightful people who speak for their Country. These parks and reserves are cultural landscapes that continue to be part of Gunaikurnai living culture. For more information on Joint Management, please visit the Gunaikurnai Traditional Owner Land Management Board and the Gunaikurnai Land and Waters Aboriginal Corporation.
Buchan Caves Reserve on Krauatungalung Country, is highly significant to Gunaikurnai Traditional Owners due to its remarkable Aboriginal cultural heritage.

Here you'll discover Victoria's largest cave system, a landscape perfect for a picnic and a place to camp under the stars.

Book a guided tour of Buchan Caves - a honeycomb of spectacular limestone formations carved by an underground river almost 400 million years ago. Choose from Fairy Cave, Royal Cave, or both and marvel at the magnificent stalactite and stalagmite forms, pillars and rim pools, as well as vast open caverns and an ancient flowing stream. A guided tour is the only way to see this remarkable cave system. Don't miss out; tickets must be purchased 24 hours in advance.

With walking tracks and wildlife, the Buchan Caves Reserve is a great spot to settle in for a picnic. Keep an eye out for native wildlife who frequent the reserve. Kangaroos lay about the campground and visitor centre while native birds such as the Bell Miner, Powerful Owl, Superb Lyrebird and Pied Currawong can be seen perched among the trees.

Make a weekend of it and stay a night at Buchan Caves. Do some stargazing at our powered or unpowered campsites or stretch out with room for two families in the self-contained Caves House.
Things to do in the area
Book a guided tour and explore elaborate stalactites and stalagmites, and beautiful calcite-rimmed pools of the Royal and Fairy Caves. Bookings are essential and must be made 24-hours in advance.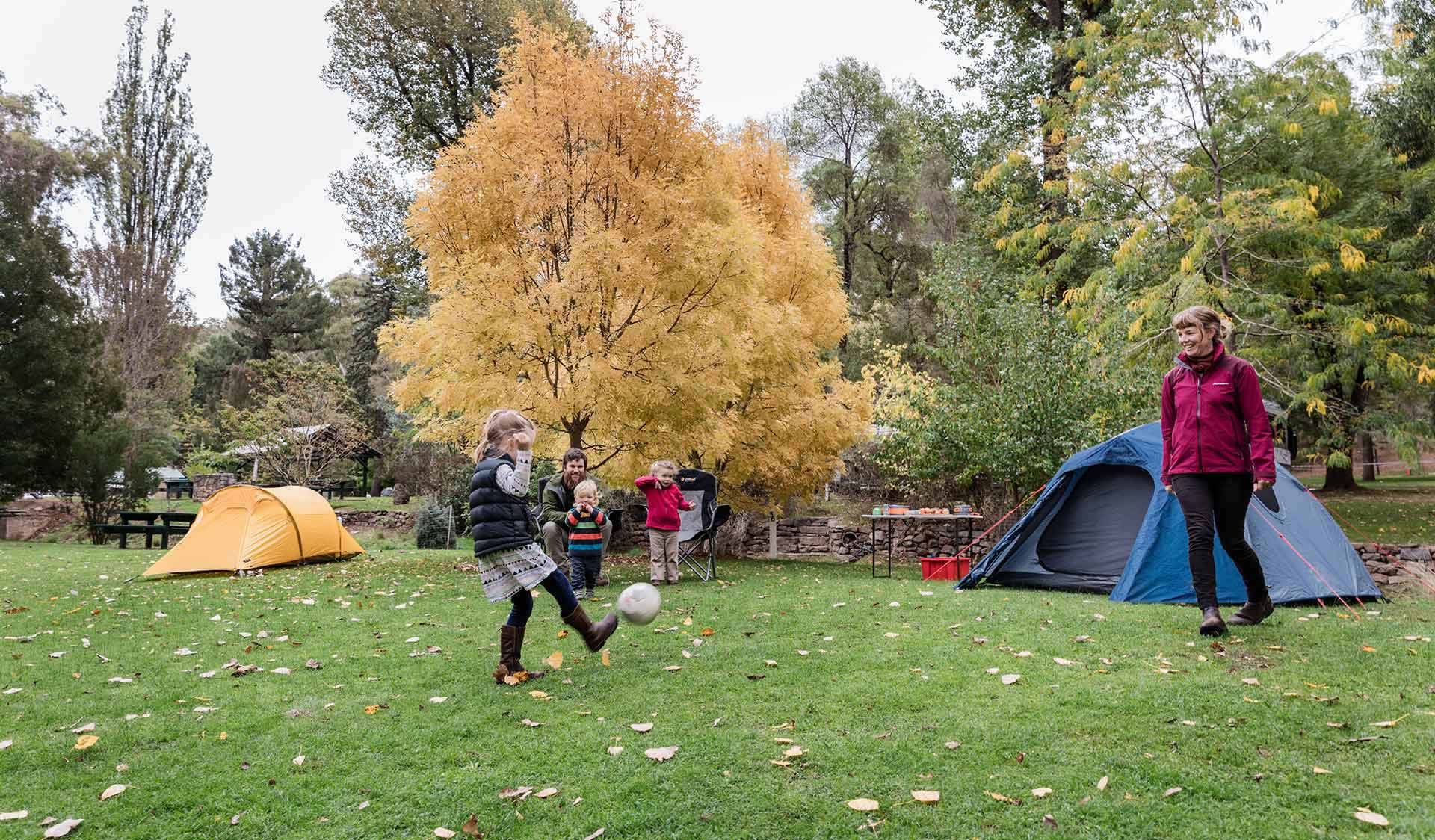 There are a range of powered campsites that are located on flat ground and generally close to the public amenities block. The sites allow vehicles to be parked within a few metres of each site. Campsites generally have a lawn surface and most sides have shade from trees.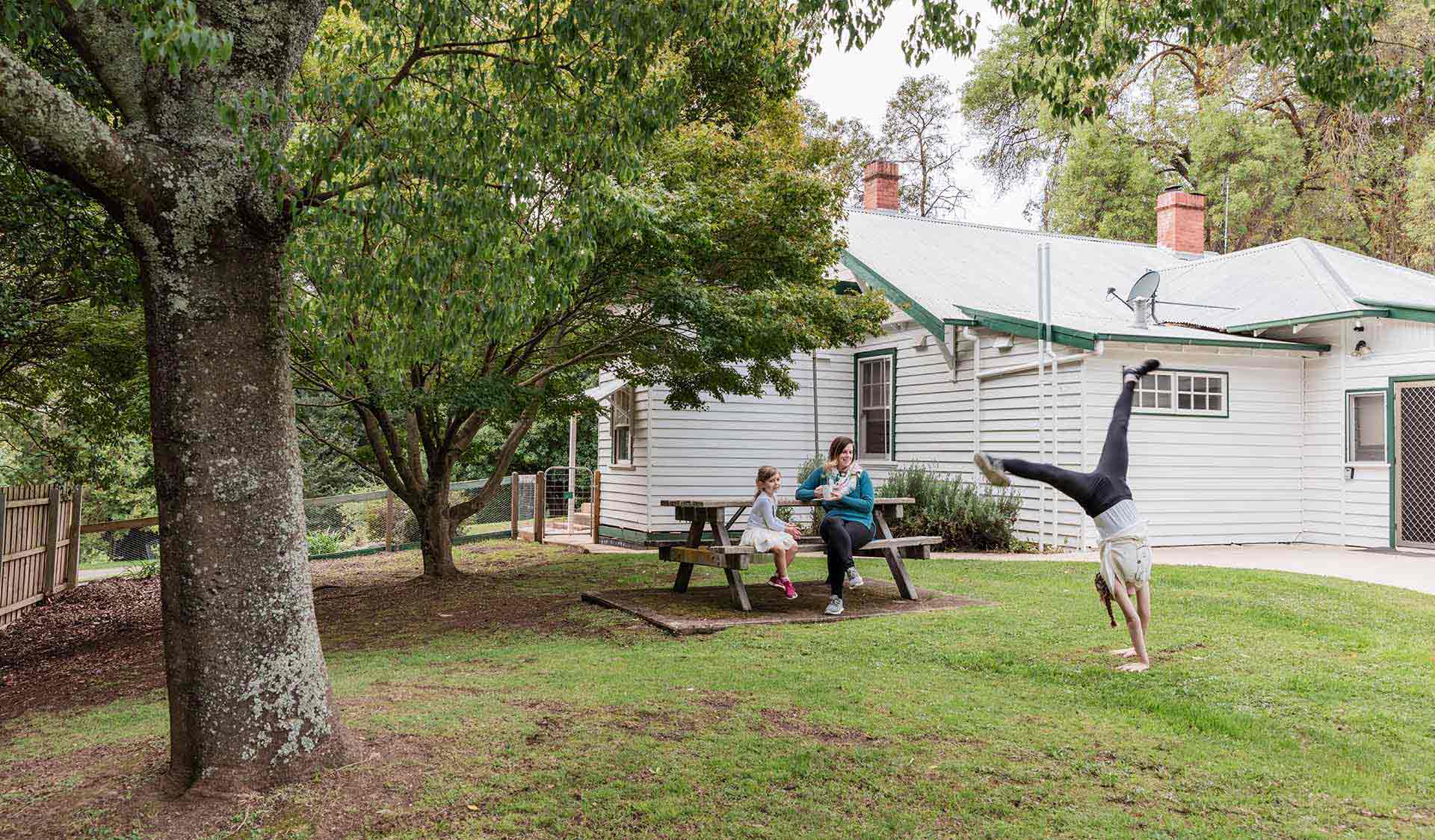 Caves House is a fully self contained house which can sleep up to eight people. There are three bedrooms with a queen bed in each room and an ante room with two single beds. Enjoy a covered front deck with river views and an outdoor BBQ and fire.
Wildlife
This area is well known for its wildlife. Keep an eye out for:
Tours and adventure experiences in parks
One of the best ways you can get into nature is with a Licensed Tour Operator.

There are more than 400 Licensed Tour Operators across Victoria who are ready and waiting to help you experience and connect with Victoria's spectacular parks and waterways.

Discover more than 60 different types of nature-based experiences including hiking, mountain biking, boating, four-wheel driving, indigenous culture tours, birdwatching, surfing, diving and so much more.

Licensed Tour Operators know all the best places to go and will plan and prepare your visit to ensure you are safe and can enjoy your nature-based adventure to the fullest.
Find a Licensed Tour Operator
How to get there
Buchan Caves Reserve
When you're there
Download the Buchan Caves Reserve visitor guide for more information about the park and the plethora of experiences to be had in the area.

Need to know
Buchan Caves Reserve
Accessibility
Visiting a park can be more of a challenge for people with disabilities, however in Victoria there are a wide range of facilities to help people of all abilities enjoy our wonderful parks around the state.
Parks Victoria's social script resources for children on the autism spectrum, have been developed with the professional assistance of AMAZE to increase the accessibility of its parks for people on the autism spectrum.
Assistance dogs are welcome in Parks Victoria parks and reserves. Entry requirements apply for parks and reserves that are usually dog prohibited, such as national parks.
Safety in nature
You can benefit both mind and body when you get outdoors to explore and experience Victoria's natural places. Before you go, take a look at our safety tips and check our changed conditions and closures information for a great visit.
Change of Conditions
Nature being nature, sometimes conditions can change at short notice. It's a good idea to check this page ahead of your visit for any updates.
Notices Affecting Multiple Parks

Ground shooting operations targeting deer

Ground control operations targeting deer will be undertaken in these Parks and Reserves from December 2022 to December 2023.

These areas will remain open to visitors during operations.

Alpine National Park (Bogong High Plains, Mount Bogong, Dinner Plain,

Dargo High Plains, Foothills and Southern Alps)

Buchan Caves Reserve

Burrowa-Pine Mountain

Cape Conran Coastal Park

Cape Liptrap Coastal Park

Cabbage Tree Creek Flora Reserve

Errinundra National Park

Lake Tyers State Park

Lakes National Park

Baw Baw National Park

Mount Buffalo National Park

Mount Mittamatite Regional Park

Mount Mitta Mitta Flora Reserve

Mount Lawson State Park

Mount Granya State Park

Mountain Creek Education Area

Pheasant Creek Flora Reserve

Wabba Wilderness Park

Wilsons Promontory National Park




For more information about deer control to protect biodiversity, please visit

this link

.
How we keep it special
Joint Management Plan
Buchan Caves Reserve is on the Country of the Krauatungalung clan. Buchan Caves were traditionally an important meeting place for Gunaikurnai people and there is evidence going back more than 18 000 years of the important role they played. The Gunaikurnai and Victorian Government Joint Management Plan provides a description of joint management strategies and actions that are specific to Buchan Caves Reserve.
Buchan Caves Reserve bushfire recovery
Parks Victoria and the Gunaikurnai Land and Waters Aboriginal Corporation (GLaWAC) are rebuilding visitor facilities at Buchan Caves Reserve, following major bushfire damage in summer 2019/2020. This will include improving camping and roofed accommodation facilities and restoring cave entrance buildings.
Go behind the scenes with our rangers to find out more about the recovery process.