Science has proven the health benefits of getting into nature which is why 'Healthy Parks, Healthy People' has been the Parks Victoria philosophy for over a decade. Walk, jog, run or cycle in Melbourne's picturesque urban parks. Play a game of footy or round of golf at Albert Park. Hire a row boat, canoe or kayak at historic Studley Park Boathouse, the oldest operating boathouse in Australia and paddle along the river where the Yarra bends. At sunset, watch thousands of Grey-headed Flying-foxes fly‐out from their daytime roosting spot. Dogs are permitted in most areas of Yarra Bend Park – even more reason to get out into nature for a brisk morning walk or afternoon stroll.
Escape the hustle and bustle of inner city life with a trip to the idyllic gardens of Werribee Park. The 10 hectares of manicured landscape contain a variety of exotic species combined with Australian natives Experience the grandeur of Werribee Mansion, discover Victoria's unique pastoral history at the farm and homestead or simply relax with family and friends on the Great Lawn. Winner of the prestigious World Federation of Rose Societies Award for Garden Excellence, the internationally acclaimed Victoria State Rose Garden is also located in Werribee Park.
About one million years ago, molten lava flowed over the Keilor Plains from Mount Holden and other nearby volcanic hills and filled the depressions and valleys of the former land surface. Once solidified, a set of basalt columns formed by the cooling and cracking of molten lava which is what formed the striking feature at Organ Pipes National Park which lies only a short drive from Melbourne Airport. A short, return walk to the rock formation will only take about 90 minutes, or stay and have a picnic with family and friends.
Things To Do
Get into nature everyday with parks right on Melbourne's door step.
Popular parks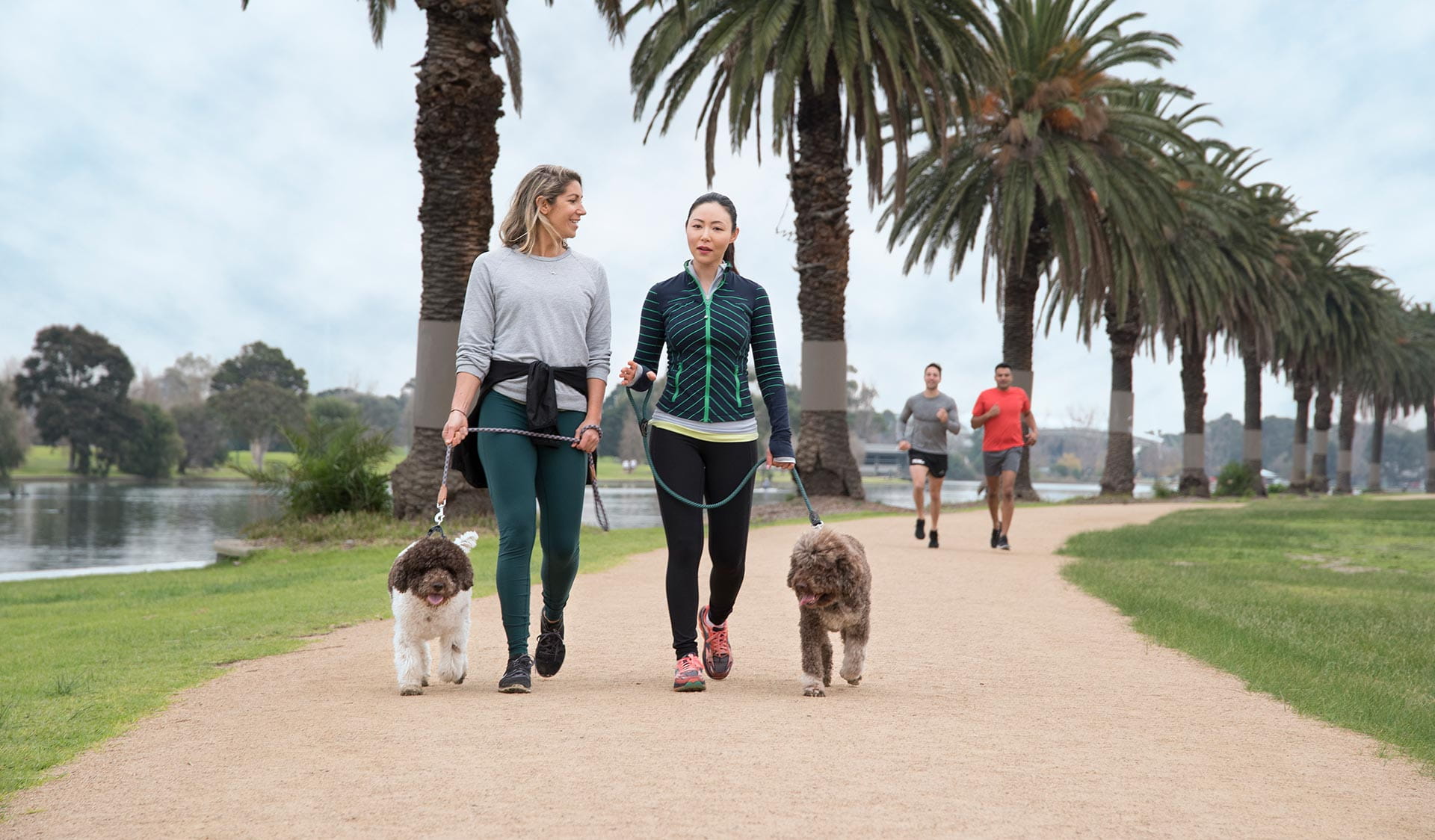 Jog, cycle or walk with your dog around Albert Park Lake - just 3km from the centre of Melbourne. And when you stop to catch your breath, take a moment to enjoy the magnificent views of the city skyline.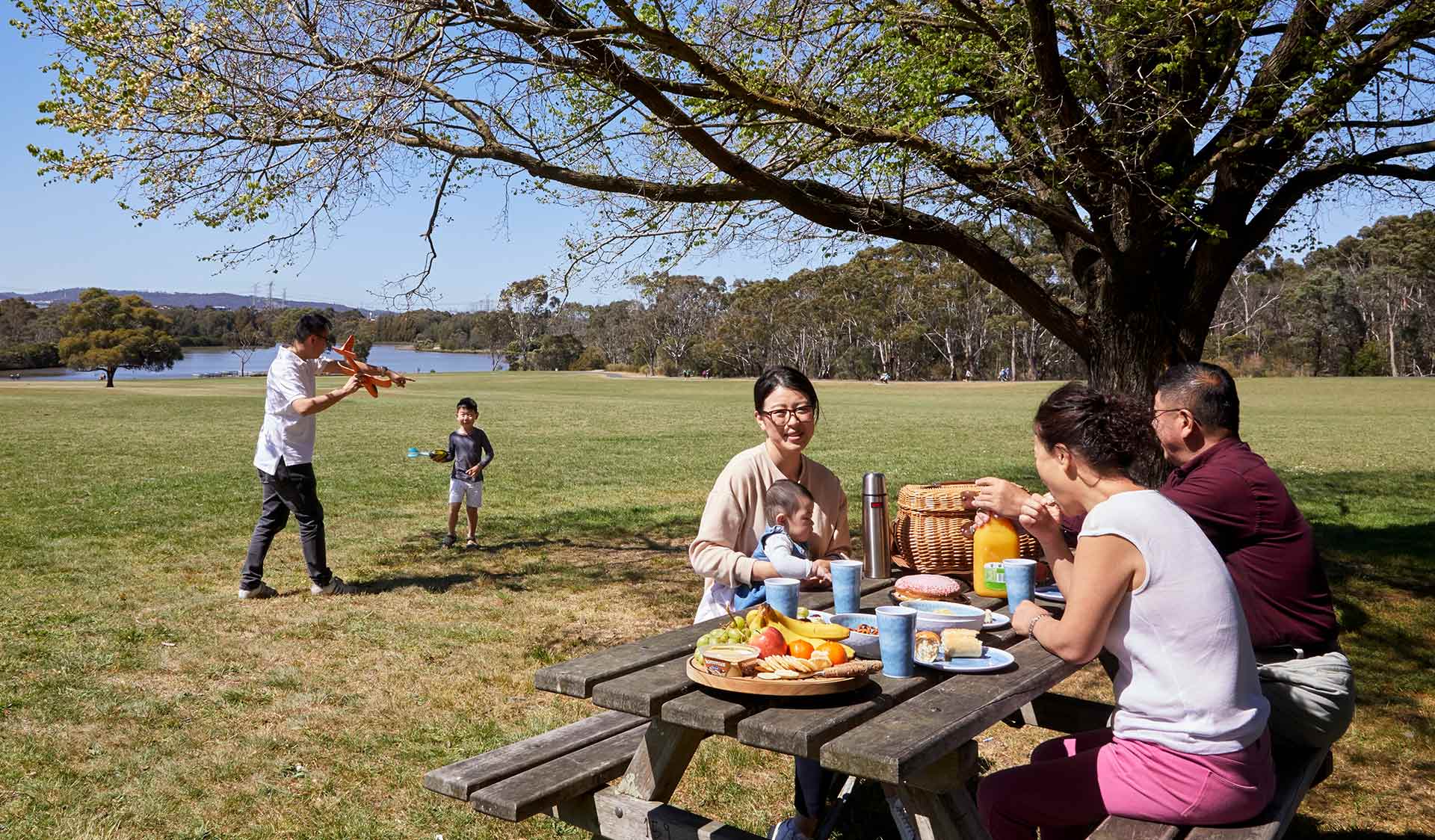 Jells Park is nestled in the Dandenong Creek Valley, Wheelers Hill, away from the hustle and bustle of urban life. The park attracts over 900,000 visitors a year, with over nine kilometres of paths and trails, 127 hectares of wide open spaces and enough picnic areas for everyone to enjoy.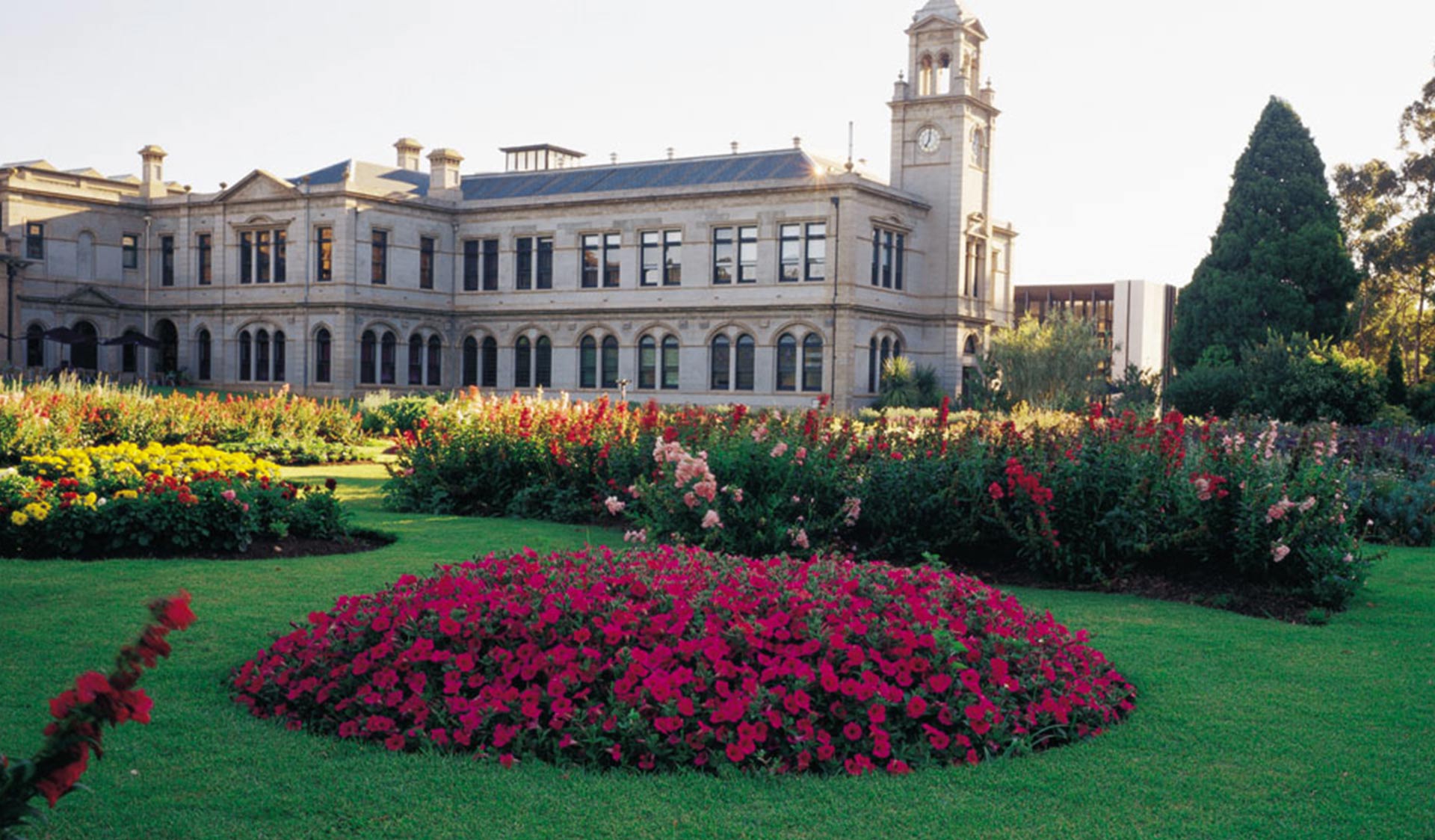 Visit Werribee Park and discover the story of an Australian pastoral empire. Explore the Victorian era in the Italianate-style architecture and interiors of Werribee Mansion. Stroll through 10 hectares of beautiful formal gardens and open space park land. Only 30 minutes from Melbourne, take a walk at Werribee Park, today.