Explore
Cathedral Range State Park
Parks Victoria respects the deep and continuing connection that Taungurung Traditional Owners have to Cathedral Range State Park, and we recognise their ongoing role in caring for Country.
The jagged ridges of the Cathedral Range offer spectacular views and some of the best hiking in the state. Take a gentle walk along the Friends Nature Trail or prepare to tackle the rugged and challenging Razorback Trail or circuit routes. Either way you won't forget the awesome views.
Spend a night under the stars in the company of native wildlife such as kangaroos and lyrebirds. Camp by the ruins of Cooks Mill or escape the crowds at The Farmyard hike-in camping area. There are easy walks including the Friends Nature Trail and the tranquil Little River Walk.
Experienced walkers can tackle the Razorback Trail or take an overnight hike through Cathedral Range State Park. Follow the Southern or Northern Circuit through open forest and up rocky ridges for breathtaking views across the park.
There's also rock climbing for beginners and experts. Practice bouldering at The Boulders or try the tricky Sugarloaf Saddle or North Jawbone. A small stand of the world's tallest flowering tree, the Mountain Ash, can be found at Sugarloaf Saddle. Some of these amazing plants approach 90m in height.
Things to do in the area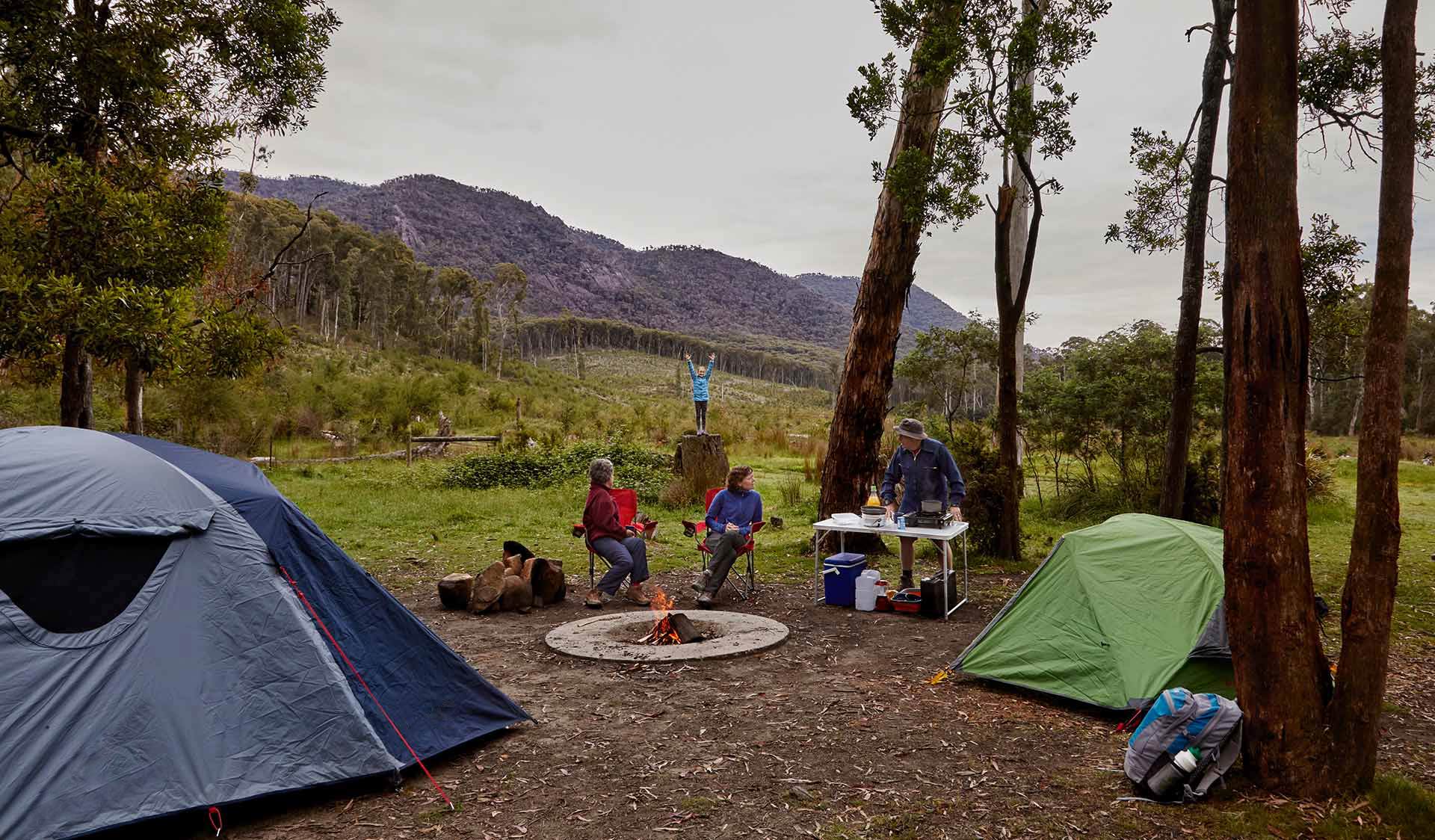 Spend a night under the stars, and wake up to the rugged ridge of the spectacular Cathedral Range.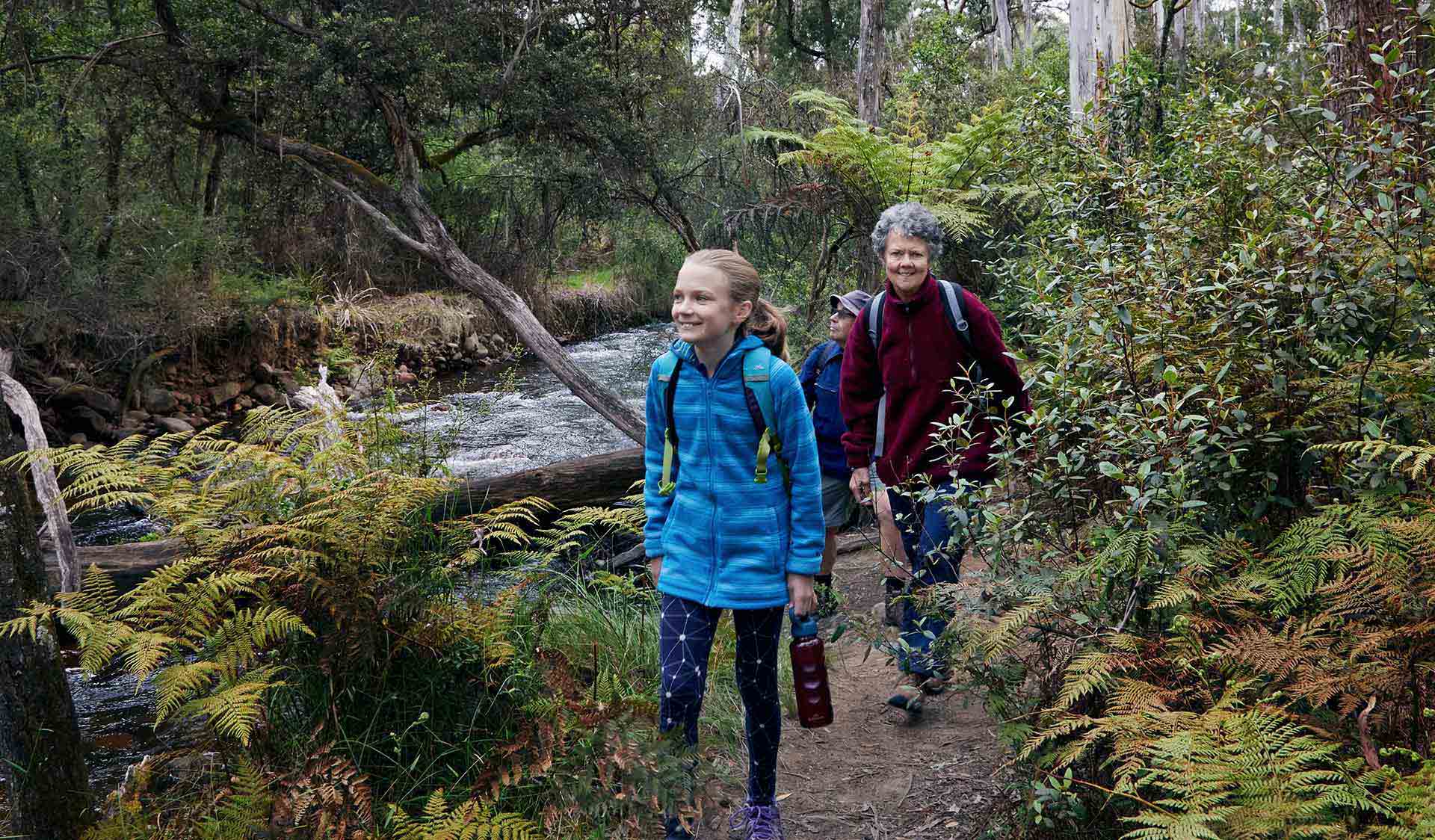 Friends Nature Trail
Suitable for families, this gentle 2km one-hour circuit walk is a great alternative to the more strenuous walks up on the Range. Crossing footbridges over Storm Creek and Little River, and passing the old sawmill, the trail is a fantastic place to take in the sights, sounds and smells of a Manna Gum forest. To access the walk, follow the signs from Cooks Mill campground.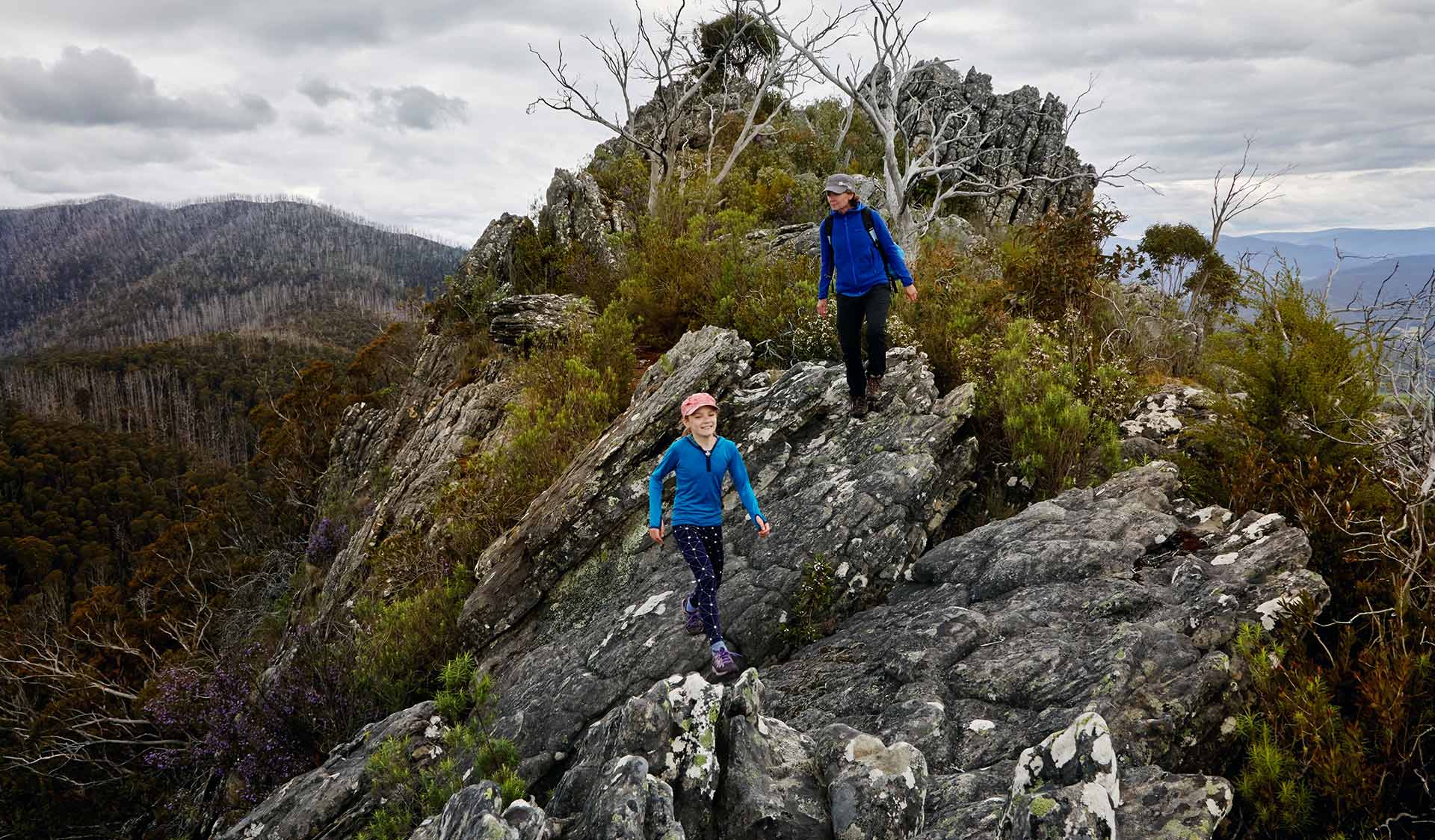 This track links The Farmyard to Sugarloaf Peak. It crosses exposed rocky outcrops. Look for the markers to help you keep to the track This walk is rated hard with an expected duration of two hours.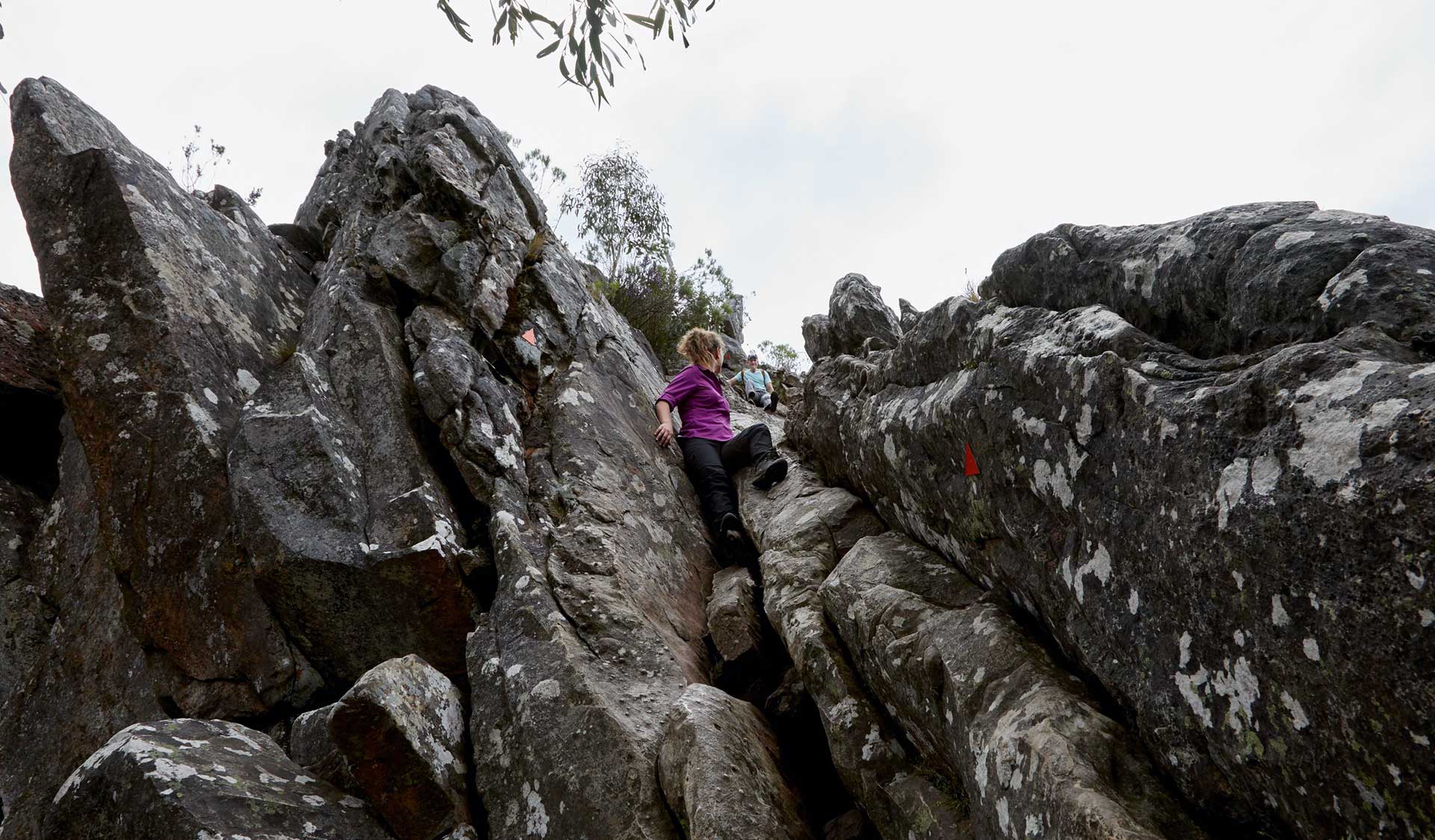 Park information, picnic ground, parking and toilets are available at Sugarloaf Saddle, which is the starting point for walks such as Canyon Track and Wells Cave Track.
Tours in the area
Bushwalking, four-wheel driving, horse riding, kayaking, rock climbing and mountain biking are just some of the many activities you can experience in Victoria's parks.
If you want to try something new or meet some like-minded people on your next visit to a park, contact a licensed tour operator.
Parks Victoria licenses tour operators who are experts in these activities and more. They will help you get the most out of your visit.
View all local tours
Nearby Events
No results
There are no results matching your criteria.
How to get there
Cathedral Range State Park
When you're there
Download the Cathedral Range State Park visitor guide for more information about the park and the plethora of experiences to be had within its borders.
Camping & accommodation
Advance bookings and payment for camping are required year round for Neds Gully and Cooks Mill. No fees apply to Farmyard campground.
Check availability
Need to know
Cathedral Range State Park
Accessibility
Cathedral Range State Park is not recommended for wheelchair users, due to its rugged and uneven terrain
Change of Conditions
Nature being nature, sometimes conditions can change at short notice. It's a good idea to check this page ahead of your visit for any updates.
Notices Affecting Multiple Parks

Campground closure

As directed by the Chief Health Officer all campsites, camping grounds and caravan parks closed from midnight 25 March 2020.

People can continue to live on a closed caravan park or camping ground if it is registered as their primary place of residence or if they are staying in caravan parks as interim accommodation where

their primary residence is not available. For further information go to parks.vic.gov.au/COVID19

Cathedral Range State Park

Temporarily closed

Neds Gully Campground and Neds Gully pedestrian suspension bridge are temporarily closed until further notice. Northern circuit tracks can be accessed from Little River Track via Cooks Mill Campground. Alternative camping is available at Cooks Mill Campground

How we keep it special
The Management Plan for Cathedral Range State Park directs all aspects of management of the park until the plan is reviewed.