Explore
Cape Conran Coastal Park
Cape Conran Coastal Park is part of an Aboriginal cultural landscape. Parks Victoria respects the deep and continuing connection that Traditional Owners have to these lands and waters, and we recognise their ongoing role in caring for Country.
Cape Conran Coastal Park is tucked away along Victoria's far-east Wilderness Coast. Camp among Banksias and Manna Gums alongside colourful New Holland Honeyeaters and inquisitive Lace Monitor goannas. The wild ocean beaches are perfect spots for beachcombing and, from May to October, look out for whales on their annual migration.
Choose from a range of camping options. From the remote Bemm River and Pearl Point to the main campground, Banksia Bluff which has toilets and bush showers.
The park is home to a charismatic cast of wildlife, including Victoria's biggest lizard, the Lace Monitor, Wombats, Southern Brown Bandicoots, Long-nosed Potoroos and birds such as the New Holland Honeyeater and White-bellied Sea Eagle.
See magnificent marine animals. Dolphins surfing in the waves, whales migrating from May to October and seals at Beware Reef Marine Sanctuary. Dive or snorkel at Joiner's Channel or West Cape to see an amazing, diverse underwater ecosystem.
Stroll along the East Cape Boardwalk. Interpretive signs explain the Aboriginal history of the Cape.
As beaches and coasts are natural environments, you may encounter hazards. Follow our water safety advice to make sure your day out at Cape Conran Coastal Park is a safe and enjoyable one.
Things To Do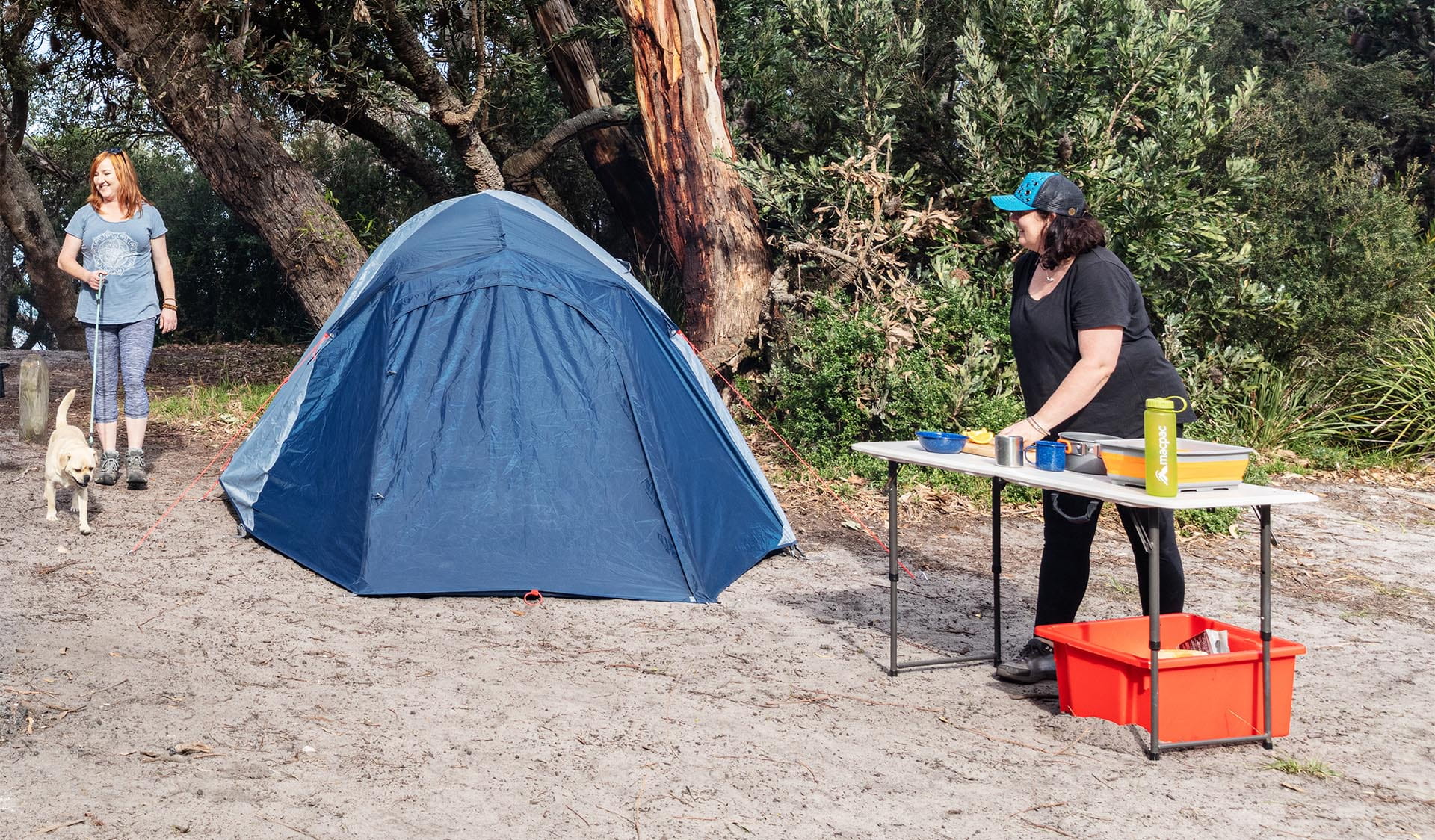 Banksia Bluff Campground offers campsites set amidst the coastal landscape within Cape Conran. Camp with your dog, or enjoy a campfire, on select campsites. With walking tracks to the beach, enjoy nearby East Cape, West Cape and Yeerung areas.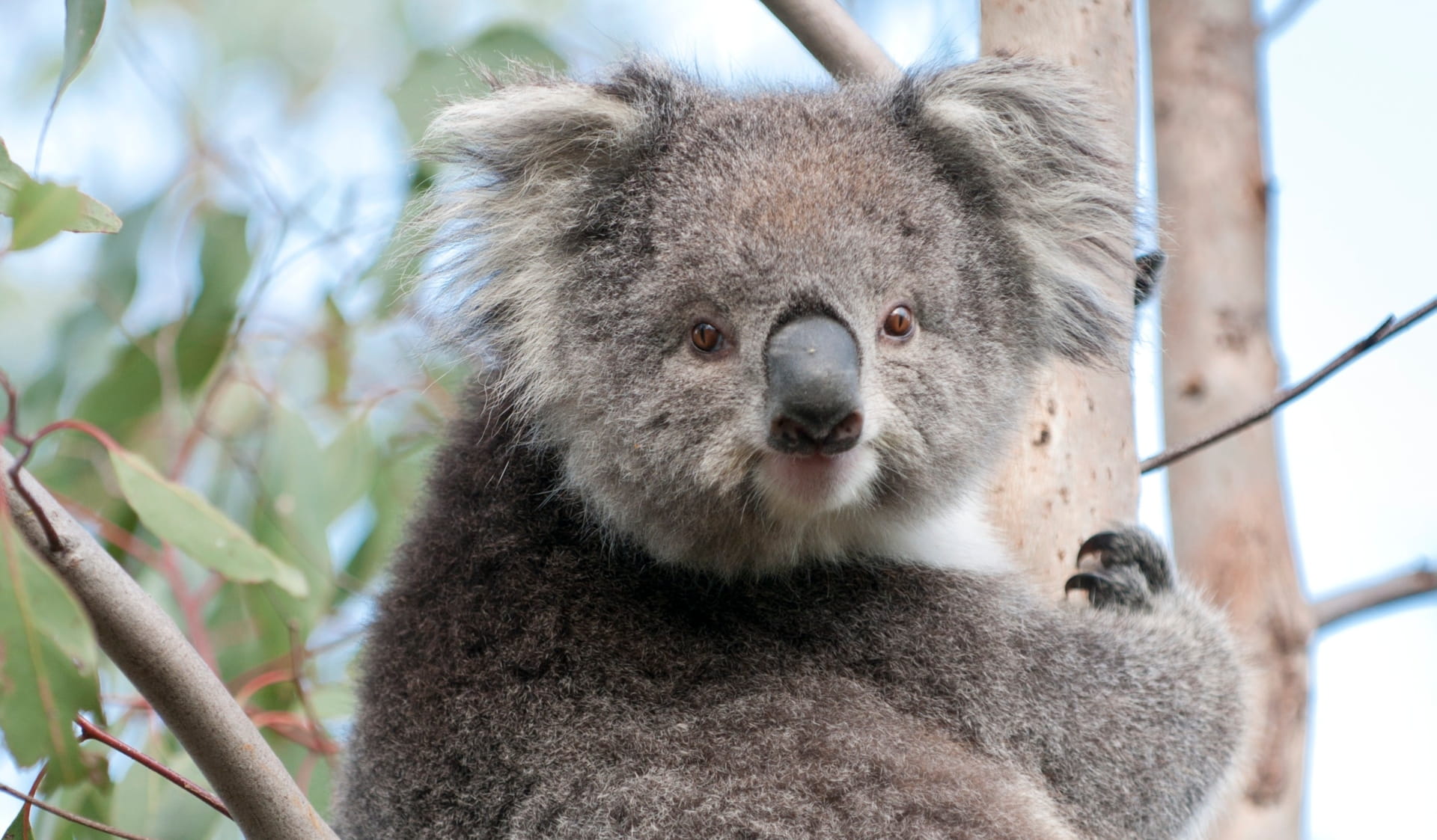 Binn Beach is a good spot for surf fishing. The campground has easy access to the beach via a sandy track over the dunes.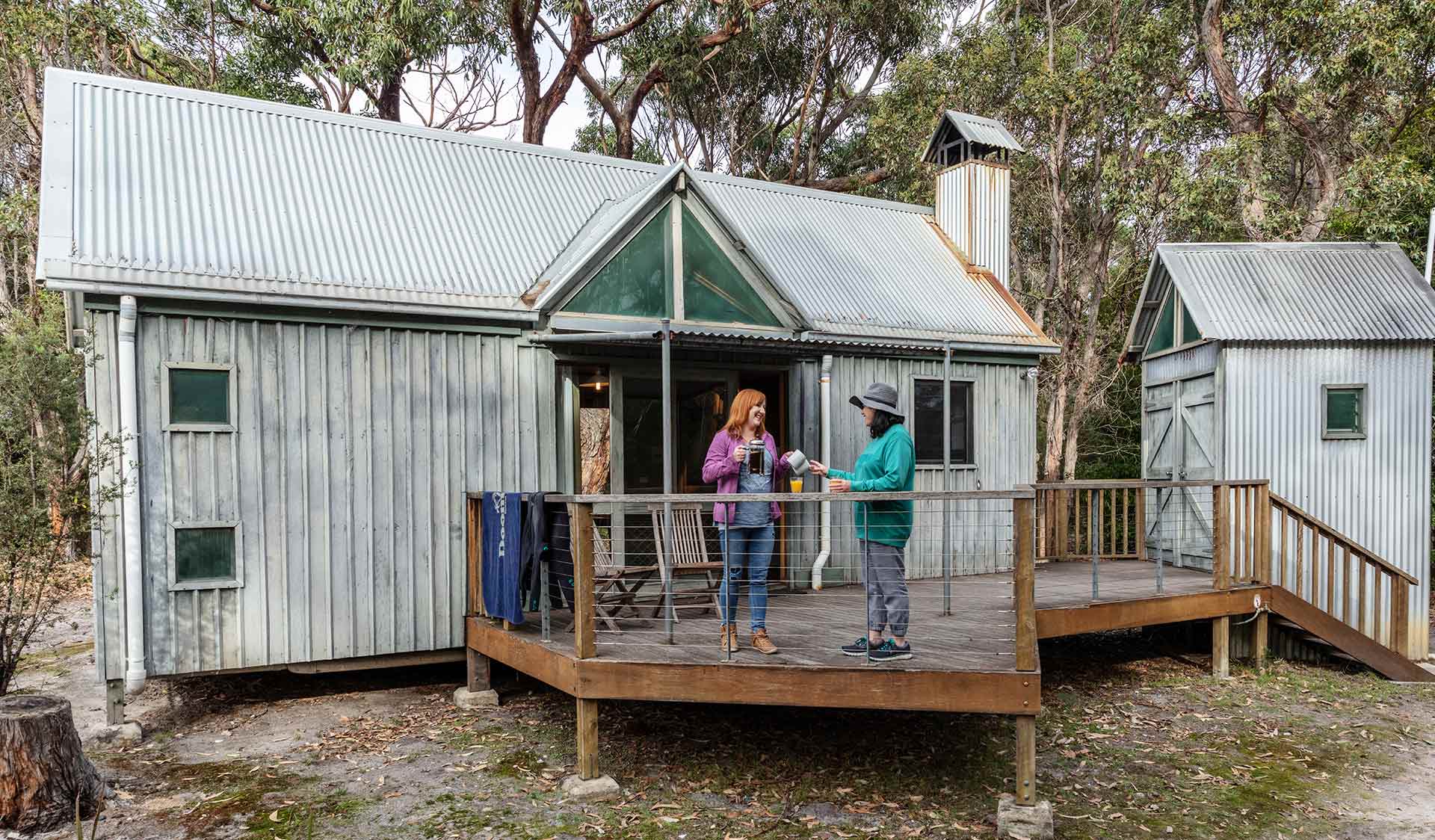 Banksia Bluff Cabins are dotted amongst coastal vegetation, a short walk to the sandy beaches of Cape Conran Coastal Park. Suitable for families and small groups, and designed for a rustic experience, the timber cabins offer open plan living and wood fired heating.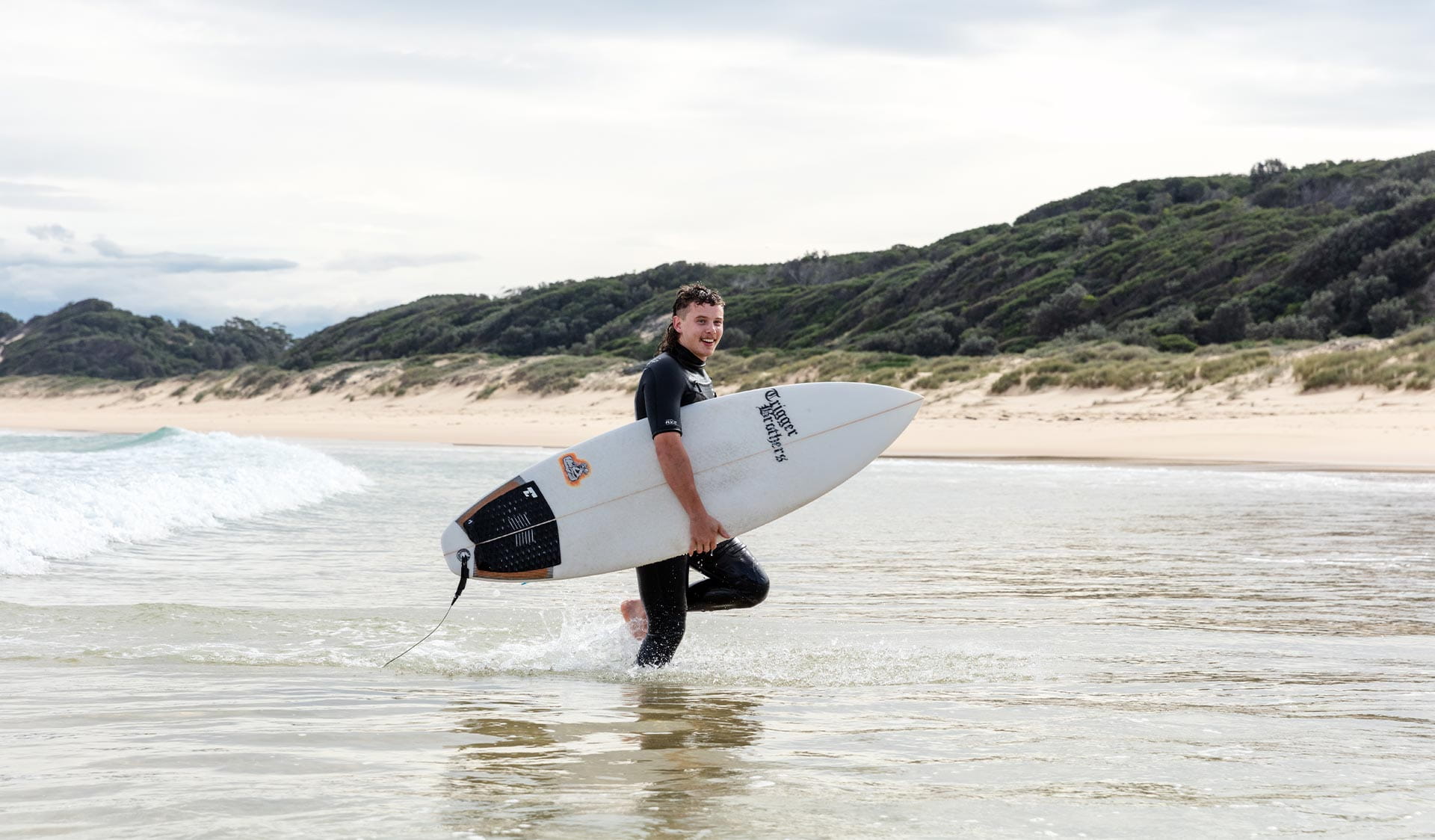 East Cape Beach
East Cape is a good spot for a picnic offering gas barbecues and picnic tables. There are also a number of walks from the visitor area.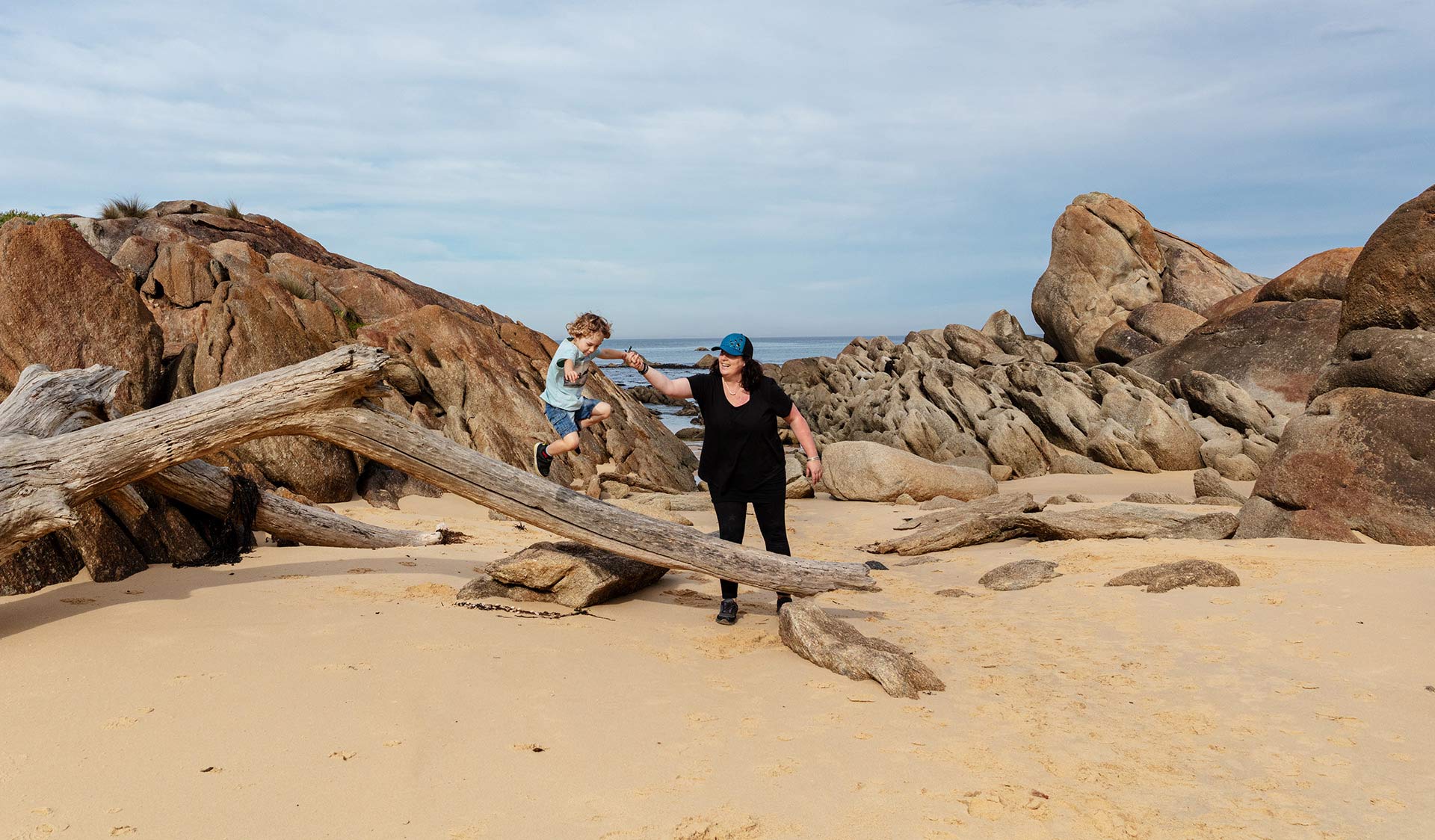 This is a small, remote campground that is best suited to walkers or those hiking the Wilderness Coast Walk. It has easy access via a sandy track over the dunes to the beach.
Tours and adventure experiences in parks
One of the best ways you can get into nature is with a Licensed Tour Operator.

There are more than 400 Licensed Tour Operators across Victoria who are ready and waiting to help you experience and connect with Victoria's spectacular parks and waterways.

Discover more than 60 different types of nature-based experiences including hiking, mountain biking, boating, four-wheel driving, indigenous culture tours, birdwatching, surfing, diving and so much more.

Licensed Tour Operators know the all best places to go and will plan and prepare your visit to ensure you are safe and can enjoy your nature-based adventure to the fullest.
Find a Licensed Tour Operator
How to get there
Cape Conran Coastal Park
When you're there
Download the Cape Conran Coastal Park visitor guide for more information about the park and the plethora of experiences to be had within its borders.
Camping & accommodation
Cape Conran Coastal Park has a range of camping options. From the remote Binn River and Pearl Point to the main campground, Banksia Bluff which has toilets and bush showers
Check availability
Need to know
Cape Conran Coastal Park
Accessibility
Visiting a park can be more of a challenge for people with disabilities, however in Victoria there are a wide range of facilities to help people of all abilities enjoy our wonderful parks around the state.
Assistance dogs are welcome in Parks Victoria parks and reserves. Entry requirements apply for parks and reserves that are usually dog prohibited, such as national parks.
Cape Conran boat ramp
West Cape offers the only boat launching ramp in the area. The road leading to the ramp is sealed and a large car park is located nearby. Take care when using this boat ramp due to its exposed location.
The ramp is regularly subject to sand and kelp. The ramp is often slippery. It is advisable to use a 4WD to launch and retrieve vessels.
Parks Victoria generally clears the ramp of sand when conditions are favourable, but due to the rapidly changing state of the ramp, there may be occasions when there is sand on the ramp and ocean conditions are calm. Launching and retrieving vessels is generally easier around high tide.
Check the web cam image for current conditions of the boat ramp.
Change of Conditions
Nature being nature, sometimes conditions can change at short notice. It's a good idea to check this page ahead of your visit for any updates.
Cape Conran Coastal Park: Cabins (Cape Conran Coastal Park)

Banksia Bluff Cabins and olive-Berry Lodge Bookings

Banksia Bluff Cabins and Olive-Berry Lodge are currently closed to enable the construction of new cabins. Information on future bookings for the new accommodation and Olive-Berry Lodge will be released into August 2022.

Banksia Bluff Campground will remain open.

Salmon Rocks Beach (Cape Conran Coastal Park)

Salmon Rocks Road Closure - Road Maintenance

Parks Victoria has engaged a contractor to undertake road maintenance on the Salmon Rocks Access road and carpark. These works will involve heavy machinery.

Works are planned to Commence on Monday 23rd May 2022 and be completed by Friday 27th May.

During this time the access roadd to Salmon rocks will be closed to the public

Flood impacts to tracks and visitor sites

Notices Affecting Multiple Parks

Deer Control (ground shooting) operation underway

Deer control is being undertaken in this park from October 2021 to June 2022. Some localised access restrictions may apply. Find out more about this program.
How we keep it special
Cape Conran Coastal Park was affected by last summer's bushfires. Go behind the scenes with our rangers to find out more about the recovery process.