Tours are the perfect way to get to know our amazing parks better. You can see the highlights of the park and find the very best views, get hands on with nature learning, see some wildlife up close and personal, and find out the inside information, history and special secrets and from the people who know the parks best.
For even more ways to explore our parks, see our Licensed Tour Operators page.
You can also get into nature online, with our Immersive Experience virtual tours.
Wildlife Tours
The perfect family day trip from Melbourne or Geelong, the free wildlife tours at Serendip Sanctuary run twice daily on Saturdays over summer, and are wheelchair and pram accessible. Visitors can get up close to Emus, Eastern Grey Kangaroos, Spotted Tail Quolls, Brolgas and Tawny Frogmouths and learn all about our native wildlife. Watch our Youtube video to get a taste of these tours.
Take a Flying Fox Discovery Tour with a Parks Victoria ranger at Yarra Bend Park and encounter an urban haven of these special animals. Tours run from December until the end of the Easter holidays, and are wheelchair and pram accessible.
Visit Tower Hill Wildlife Reserve on your next Great Ocean Road trip. Guided tours by Worn Gundidj feature Aboriginal cultural heritage, conservation history and the charismatic wildlife - including emus, kangaroos, koalas and little blue wrens - within this dormant volcano.
Nature and education tours
Go underground at Buchan Caves Reserve and see the largest cave system in Victoria, formed almost 400 million years ago. Tours run through Fairy Cave and Royal Cave, showing the spectacular limestone formations and subterranean stream.
Take the open-air bus tour through Dandenong Ranges Botanic Gardens and enjoy the picturesque landscape of this fascinating 100-acre garden with expert guided commentary.
The Junior Ranger program runs interactive tours and activities for kids at many different parks, getting them involved in nature in a hands-on way with rockpooling, wildlife watching and heritage discovery. Sign up to hear about upcoming activities.
History tours
Step back into a time of grandeur and take a self-guided audio tour through Werribee Park Mansion. Completed in 1877, this striking Renaissance Revival house has 60 opulent rooms, and has featured in well-known Australian TV shows, including Neighbours. The ground floor of the mansion and the formal gardens are wheelchair accessible.
Roll up your sleeves and learn some hard-working history at the State Coal Mine in South Gippsland. Parks Victoria staff and volunteers lead twice-daily underground tours of this historic attraction, showing the tunnels, tools and coal seams that helped build Victoria.
Point Nepean National Park on the Mornington Peninsula has a rich past to discover, from the long history of the Bunarong Traditional Owners to the military history of Fort Nepean and the heritage-listed Quarantine Station. Grab an audio tour from the Point Nepean Information Centre for a day tour where you can learn at your leisure.
Take a free tour of the Point Hicks Lighthouse in Croajingolong National Park, learn about our fascinating maritime history and enjoy sweeping sea views from the top - perfect for whale watching and seeing the remains of the SS Saros Shipwreck.
Guided park walks
Book a volunteer-led walk through You Yangs Regional Park and wind through a landscape of dramatic granite boulders and native woodlands. It's a medium difficulty track, but you're rewarded with spectacular views from Big Rock.
Take part in one of our Alpine Discovery Days at Alpine National Park, led by volunteers on weekends and public holidays. Start at Wallaces Hut and Cope Hut at Bogong High Plains and learn the history of cattlemen, the Alpine huts scattered through the landscape and the natural environment here, including rare Alpine wetlands. Tours run from December to January, and again on the Easter long weekend.
The Coolart Wetlands and Homestead walk takes you on a 45 minute (2.6km) guided tour of this unique, man-made ecosystem. These wetlands and formal gardens provide a haven for many species of birdlife. Check the Eventbrite page for more information. The formal gardens and ground floor of the Homestead are wheelchair accessible.
Join our Virtual Guided Mindfulness walk at Kinglake National Park. This video will step you through how to centre yourself, find calm and restore wellbeing when walking in nature. Visit our Youtube channel for the Virtual Guided Mindfulness Walk.
To see more guided walks near you, visit our Eventbrite page.
Join a tour
Book a guided tour and explore elaborate stalactites and stalagmites, and beautiful calcite-rimmed pools of the Royal and Fairy Caves. Bookings are essential and must be made 24-hours in advance.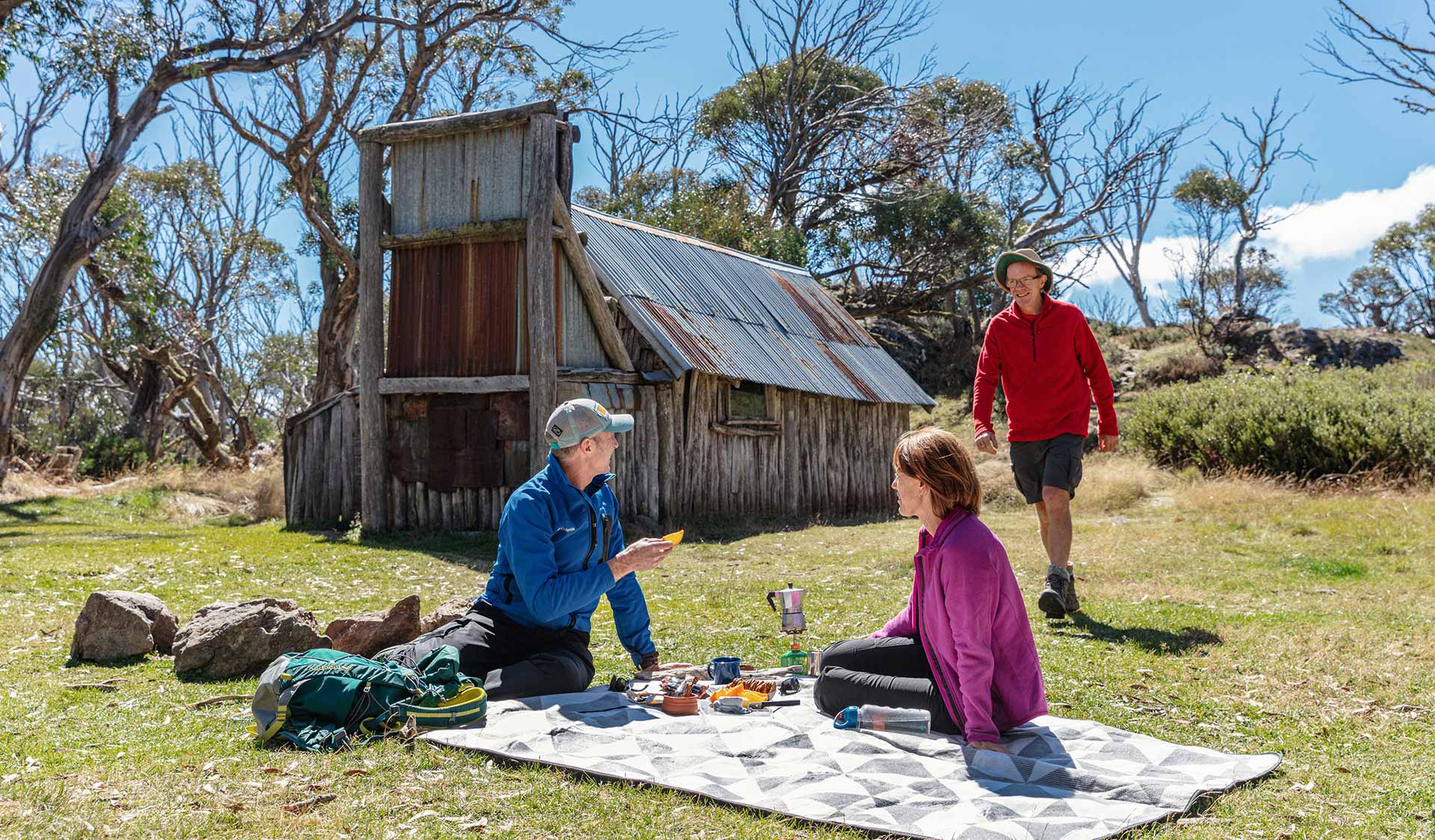 Learn about this beautiful and unique region, the historical significance of the Alpine huts, and the stunning natural ecosystem surrounding them from trained Volunteer Park Guides. Alpine Discovery Dyas run on selected days during the summer school holidays and over the Easter long weekend.
Join a fun, free and educational volunteer-led guided walk this summer at Serendip Sanctuary in Lara. You'll meet lots of cute furry and feathered animals, learn about the habitats and wildlife of the Western Volcanic Plains and meet the species that call Serendip Sanctuary home.
Learn all about the fascinating Grey-headed flying foxes that inhabit the beautiful inner-city park at Yarra Bend from our passionate Park Guide volunteers. See the flying foxes up close in their natural habitat and experience a truly unique wildlife encounter.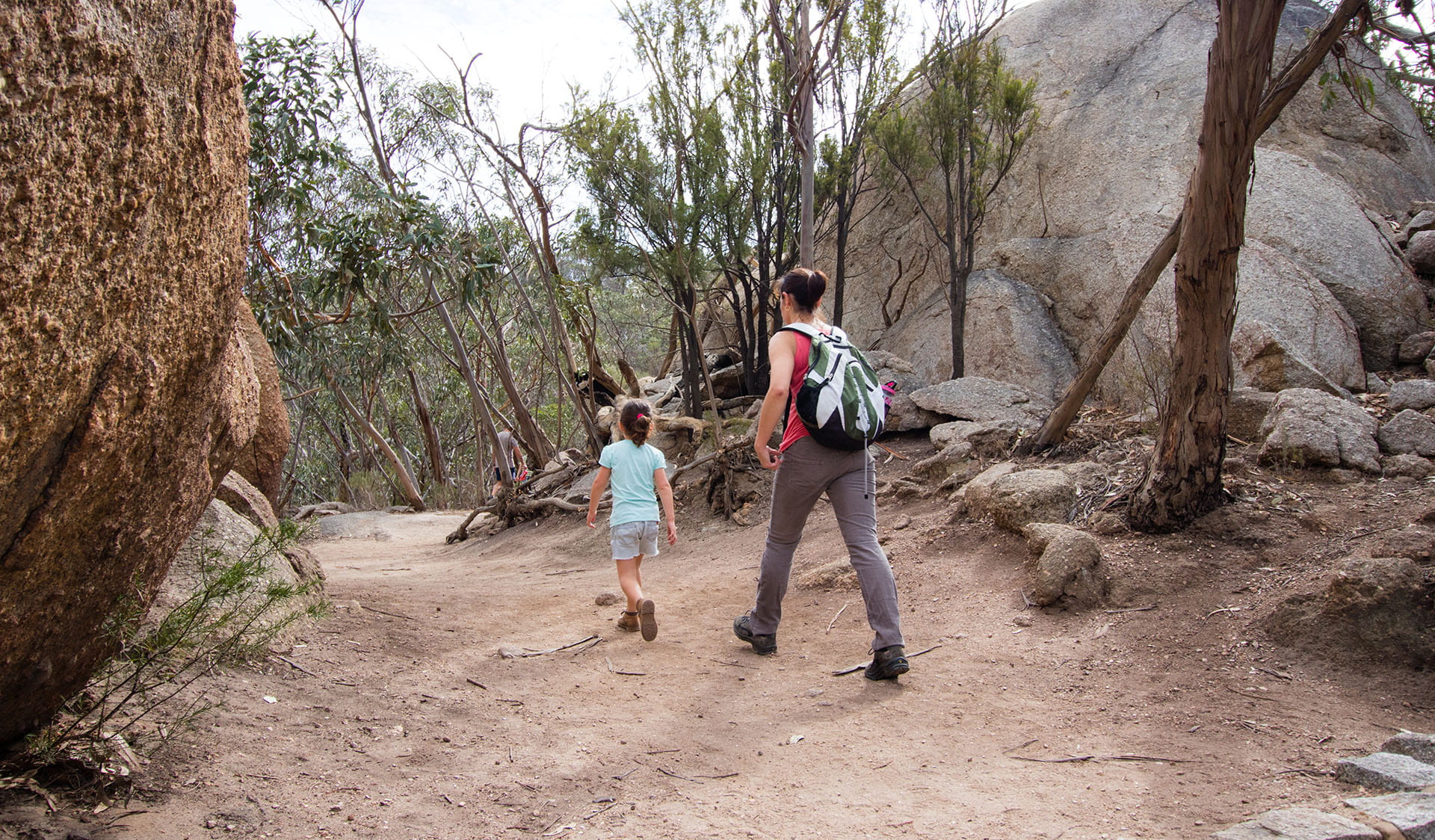 Join a volunteer-led walk through beautiful You Yangs Regional Park. On your walk enjoy, the serenity of the bush and get rewarded with stunning views from Big Rock.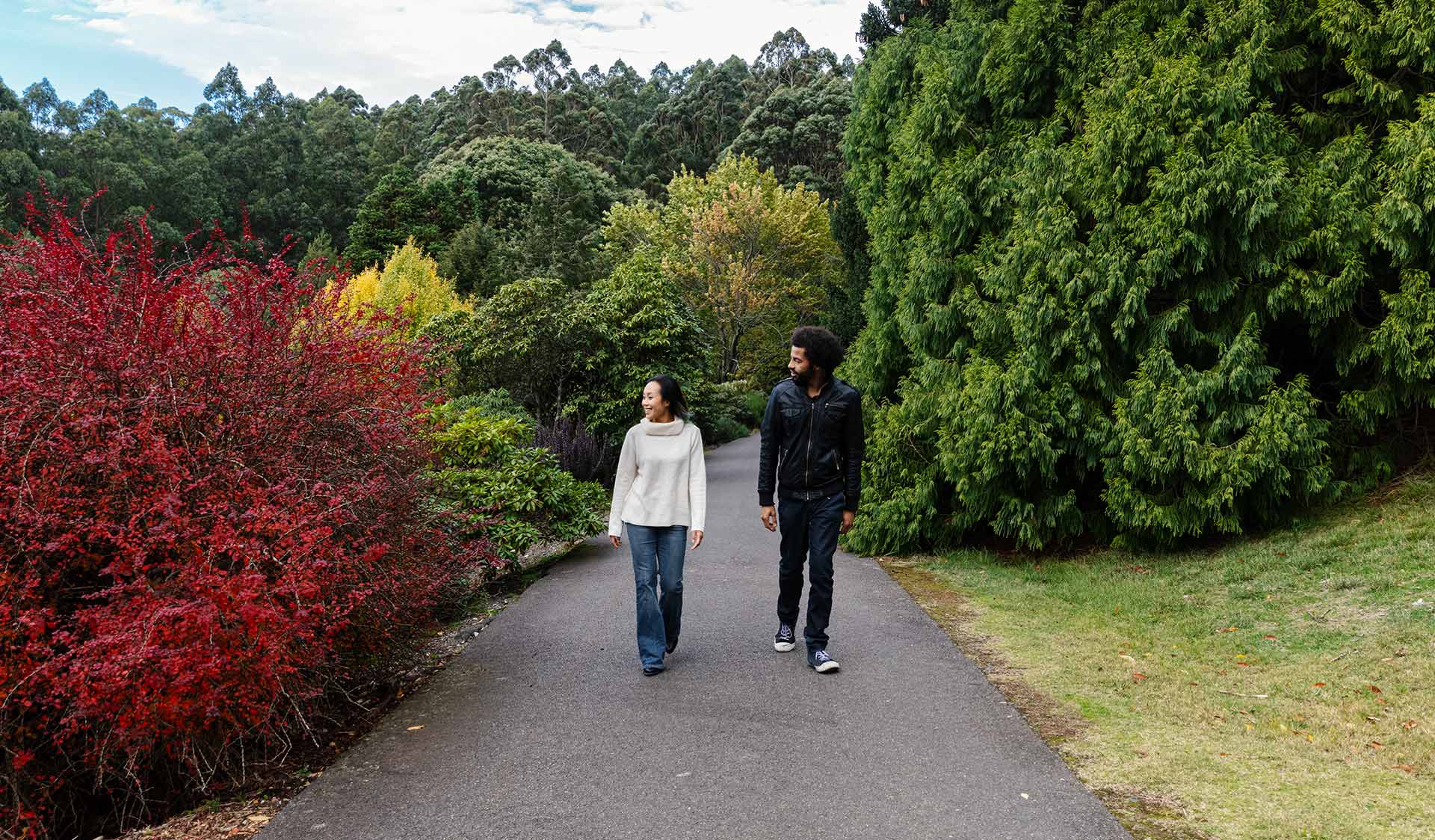 The Dandenong Ranges Botanic Garden (formerly the National Rhododendron Garden) is host to brilliantly coloured blooms of rhododendrons, azaleas, camellias, cherries and daffodils. Seasonal changes ensure the gardens are a delight all year around.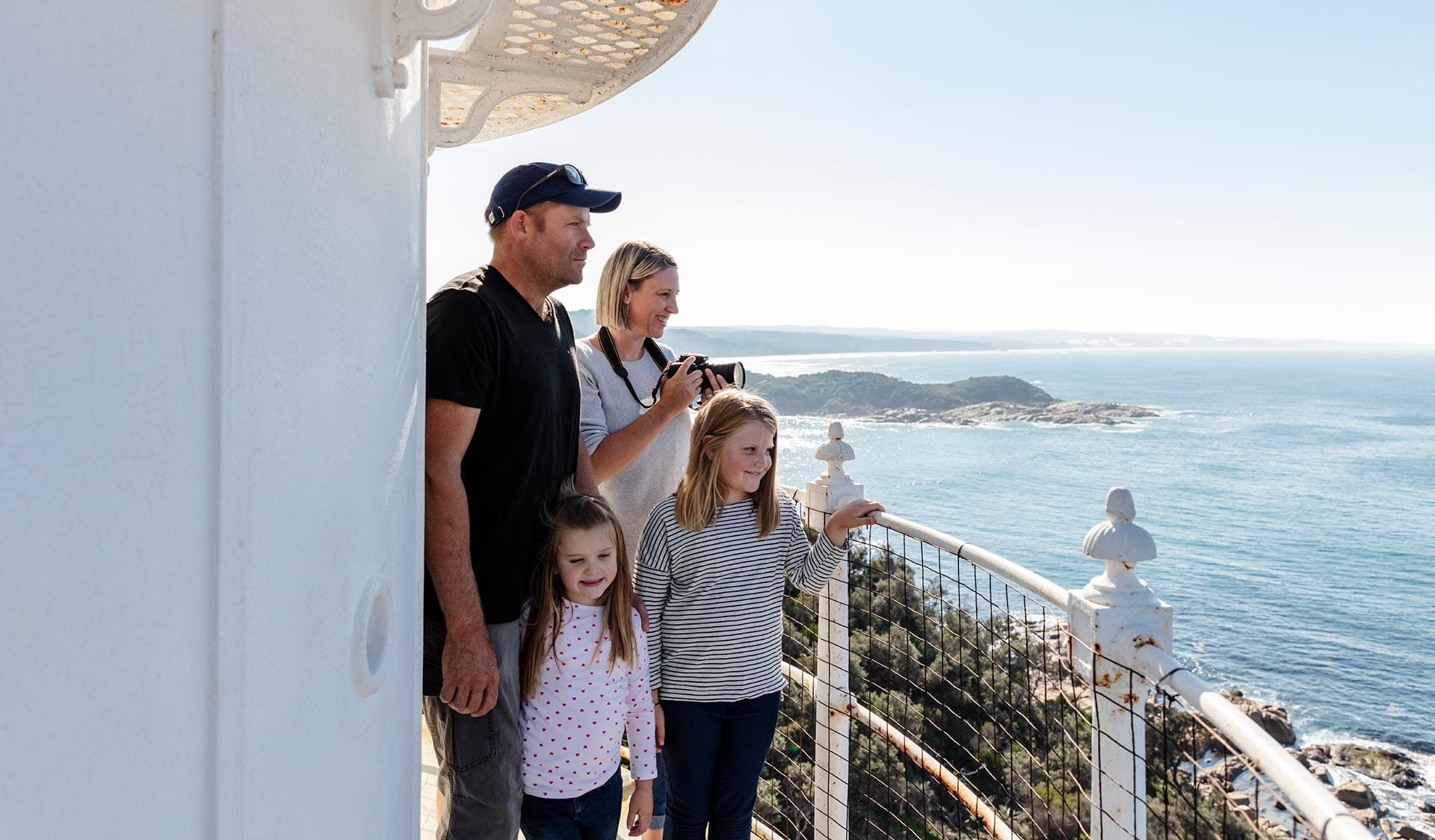 Situated deep within Croajingolong National Park, the Point Hicks Lighthouse now offers a unique holiday experience for those who want to stay in one of the keepers cottages, which are now comfortable, self-contained holiday accommodation.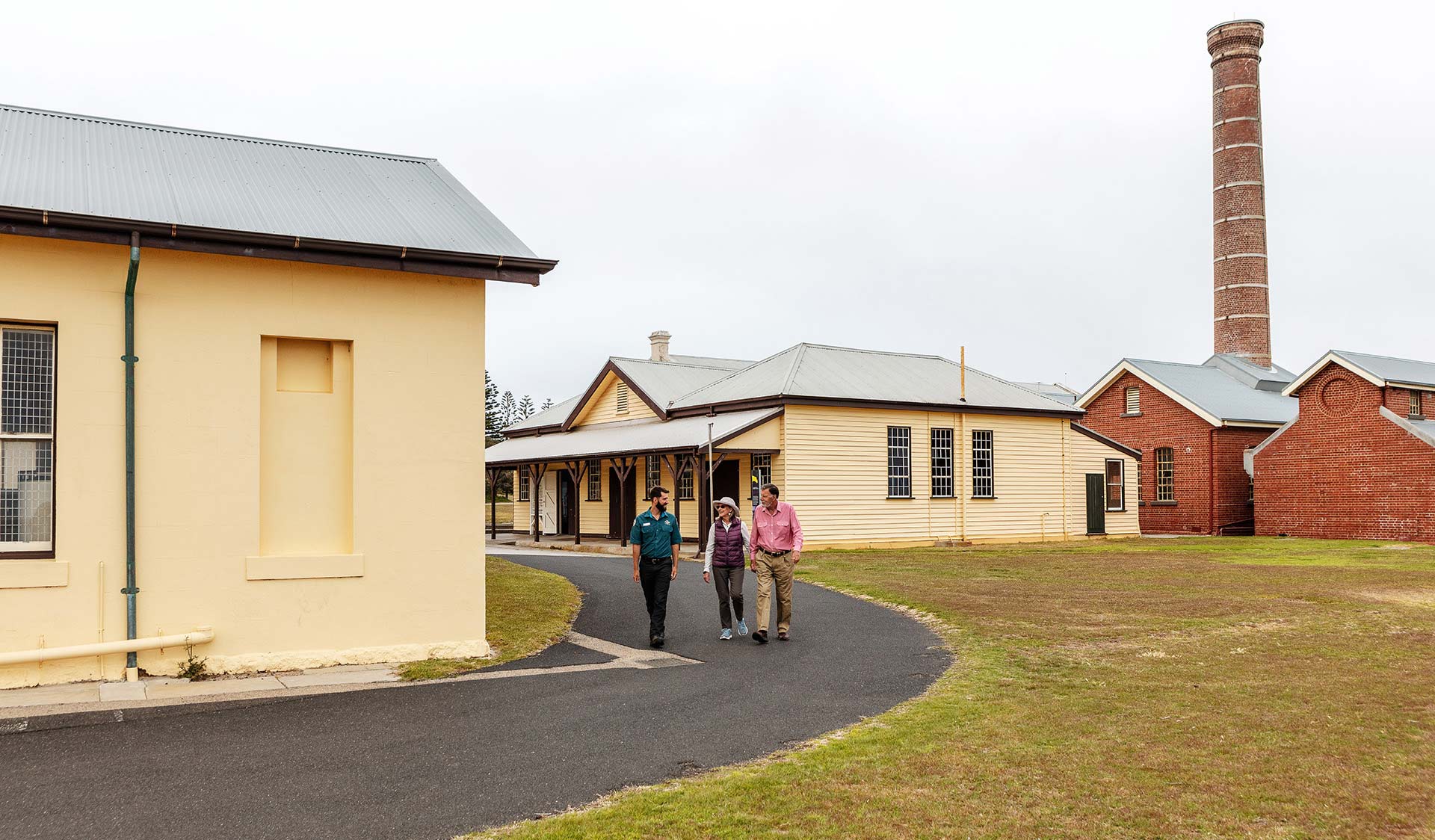 Point Nepean Visitor Centre
Drop into the Visitor Centre to hire a bike, gather information and get tips on what to do in the park.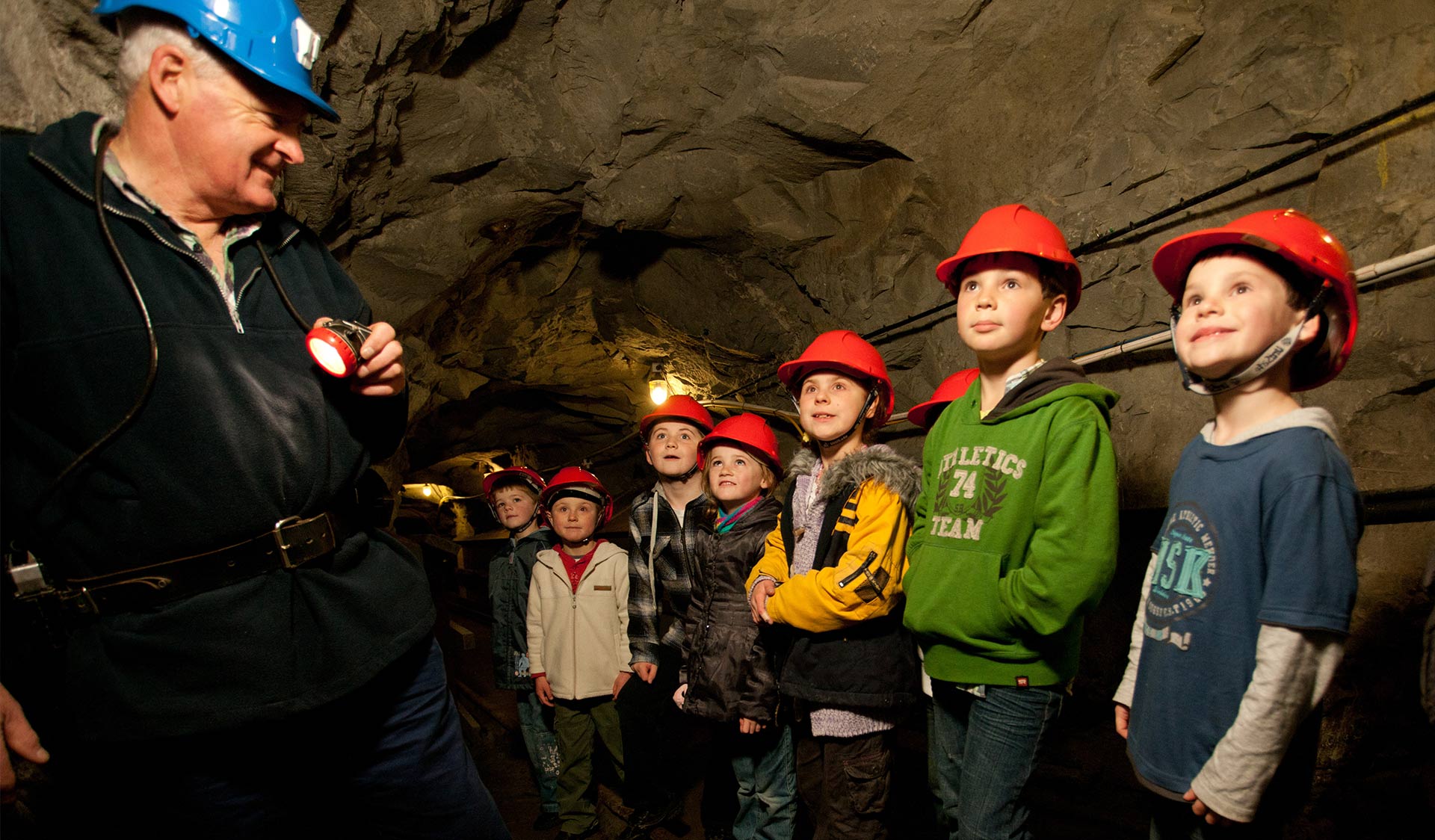 Offering an inexpensive day trip for the whole family, the State Coal Mine is an historic Gippsland attraction that fosters an understanding of Australia's cultural heritage with an authentic underground experience. Entry to the site is free above ground where you can follow the heritage walk among historic buildings.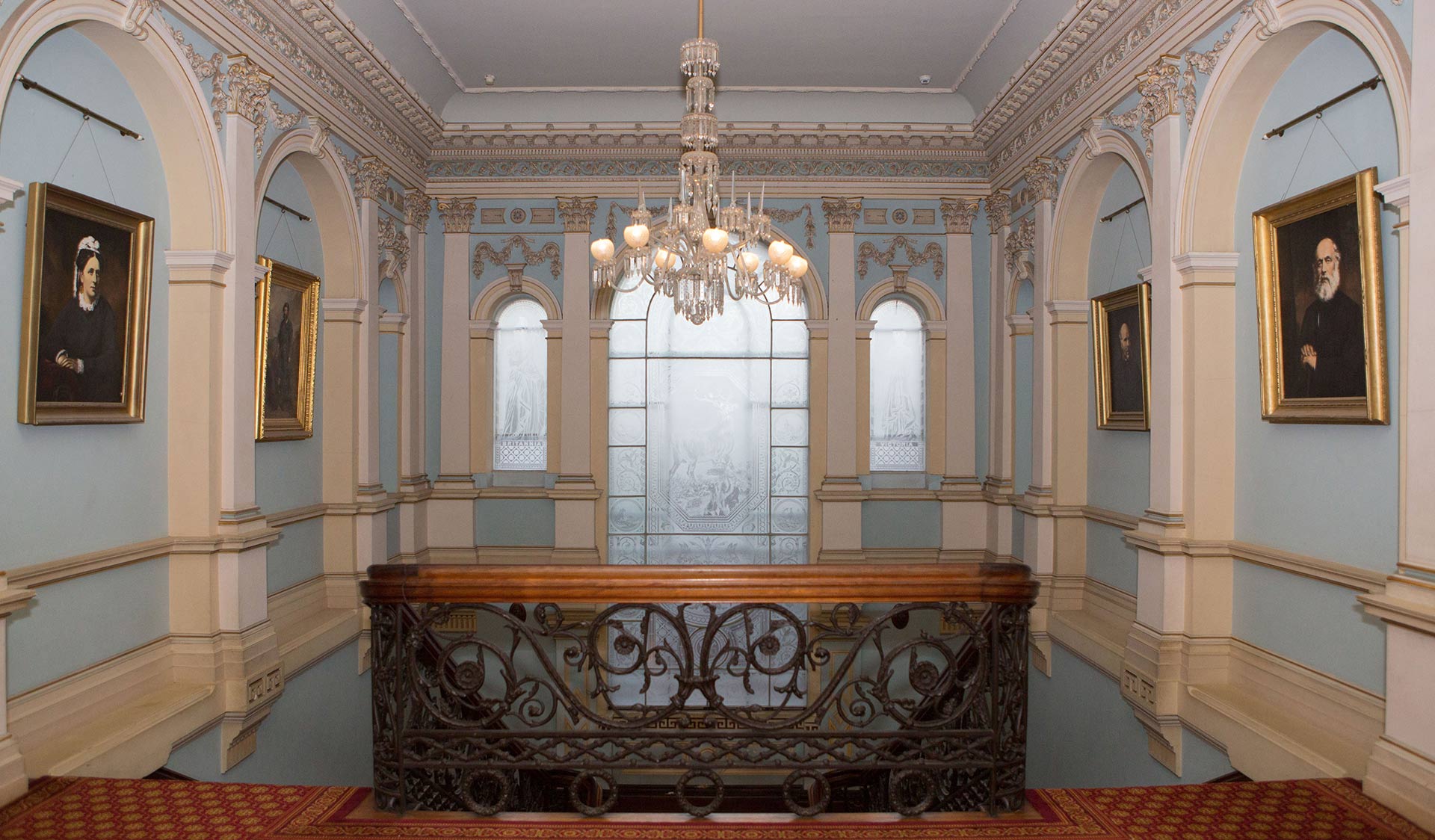 Victorian era mansion built by wealthy pastoralists, the Chirnside family, in 1877.
Discover more things to do