Explore
Bays lakes and rivers
Explore Victoria's parks from the water with a variety of inland river systems, ports made up of wide bays and stunning tranquil lakes. Covering 1,930km2, Port Phillip is the entrance to Australia's busiest port and is one of Victoria's most popular recreational destinations. Explore its vast coastline and world-class swimming beaches or for an entirely different perspective by boat you can expect to see islands, shipwrecks and marine reserves. See a protected colony of penguins off St Kilda Pier or scuba dive, fish or stroll along many piers and jetties across the bays.
Cruise Gippsland Lakes Coastal Park, the largest and most tranquil network of inland waterways and coastal lagoons in Australia. Separated from the Tasman Sea by the coastal dunes of the Ninety Mile Beach, seven rivers terminate at the lakes making it a favourite holiday destination for many Victorians who enjoy a range of activities on the water. Lake Eildon National Park in the northern foothills of Victoria's Central Highlands, is also a popular spot for boating, camping and bushwalking. In the semi-arid, north-west Mallee region of the state you'll find the stunning pink lakes of Murray-Sunset National Park. Their colour is due to the presence of red algae that, along with the solid salt bed of the lakes, create this unusual pink hue, at its most intense after rain, due to fresh nutrients being washed into the lakes.
Board one of the many tourist crafts along the Yarra River, the undisputed social heart of Melbourne. Punt across to Herring Island, a haven for nature and art lovers alike, to see environmental sculptures made from natural materials nestled amongst the island's tranquil setting. The Yarra River offers a multitude of picturesque settings. The banks of the river have several barbecue and picnic facilities, fishing platforms and jetties. In addition, there are trails and paths which cater for cyclists, walkers and joggers. Further afield, canoe or kayak in Lower Glenelg National Park for stunning river scenery, including a spectacular 15km-long gorge and the magical Princess Margaret Rose Cave.
Things To Do
Visit Victoria's bays, lakes and rivers.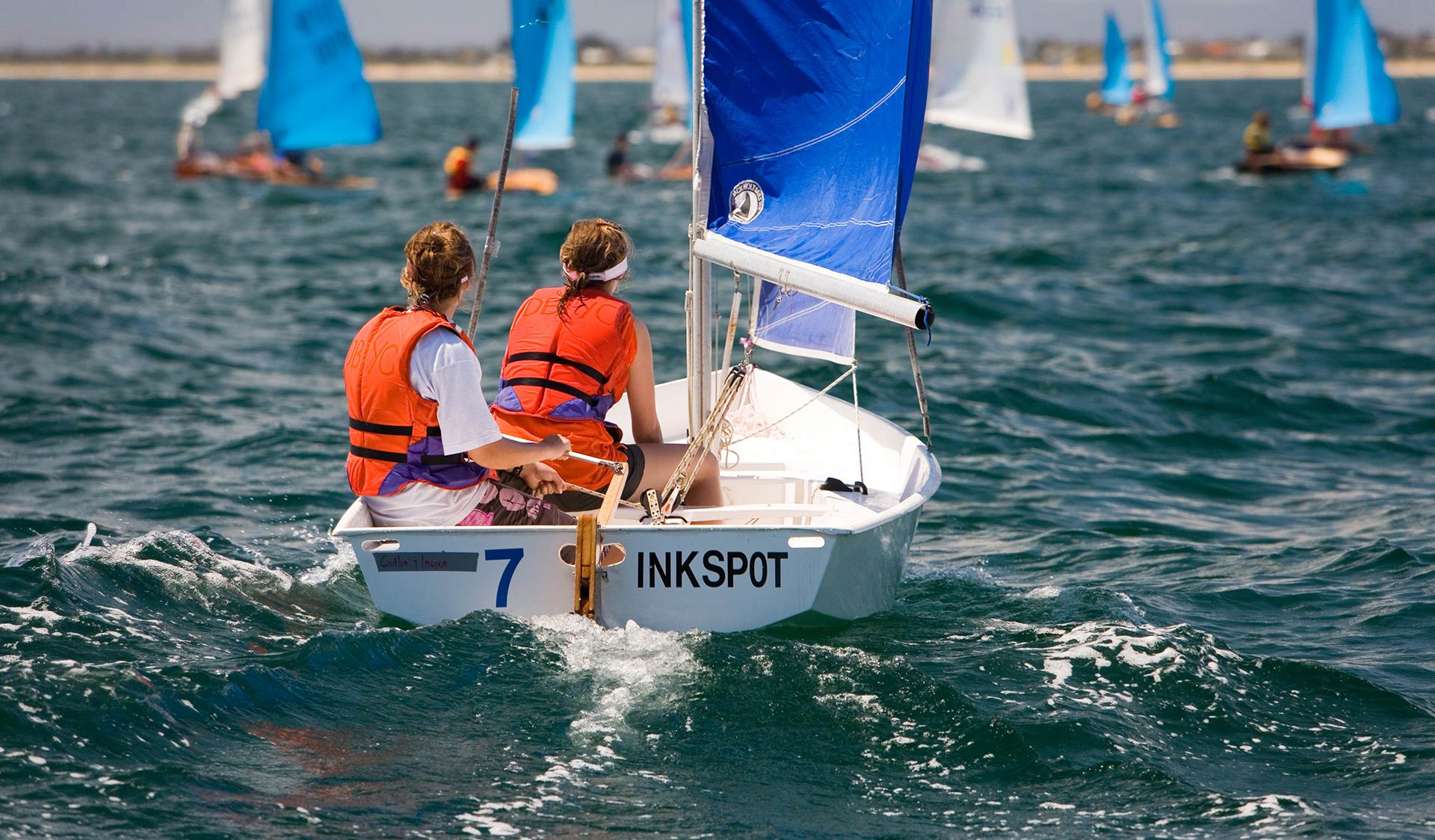 Take to the waves of Port Phillip and see Victoria's coast from the water or sail inland lakes and rivers by boat or charter.
Canoeing and kayaking are great ways to explore beautiful waterways. Enjoy the tranquility and spot wildlife that hikers don't normally see.
In quiet lakes and gently flowing rivers, in the pounding surf or in the depths beneath your boat – the waters of Victoria's parks and reserves offer some prize catches.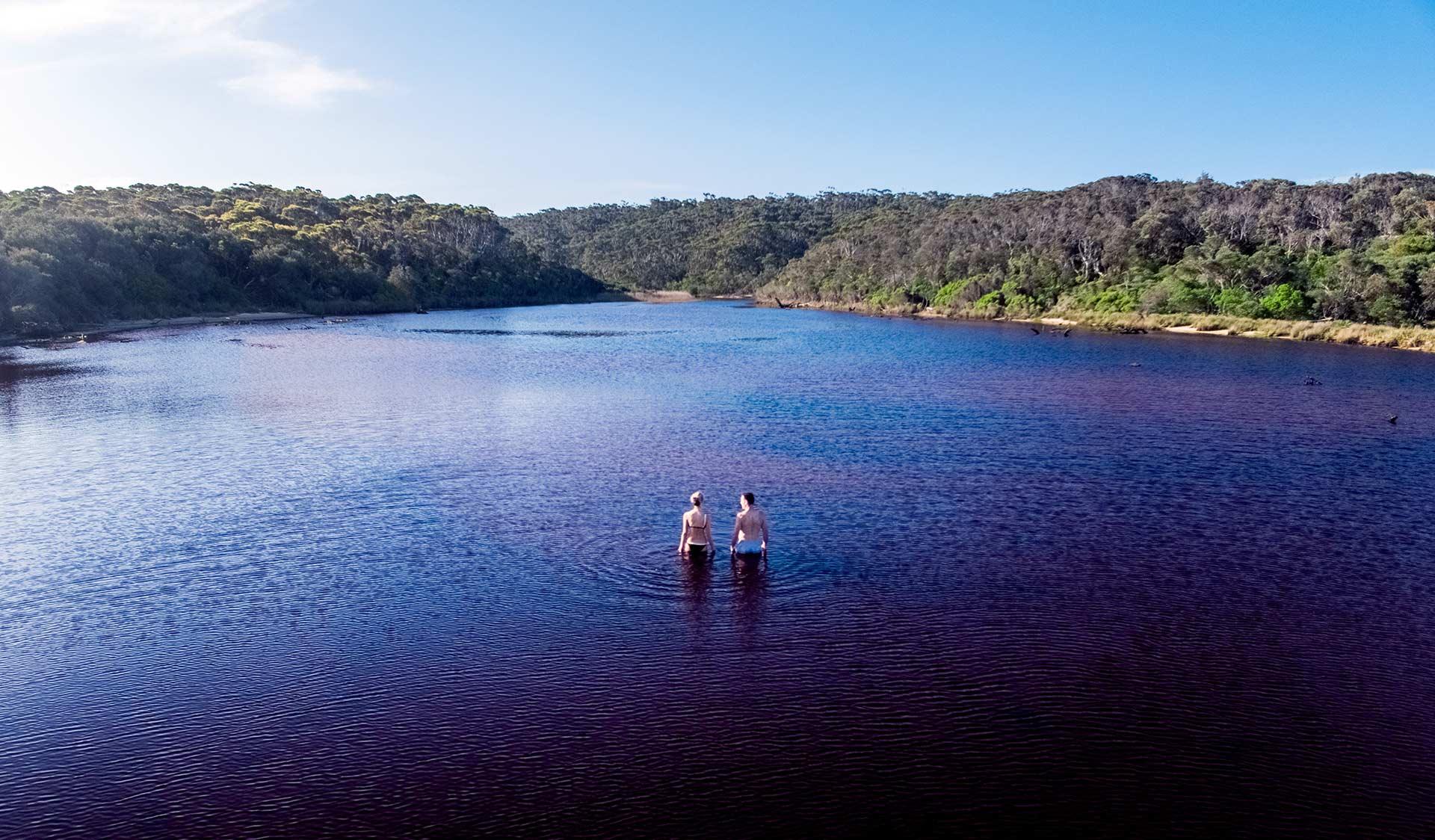 Take a cool, invigorating dip in fresh waterholes, streams and lakes. Be sure to observe safety signs and take caution when swimming in nature.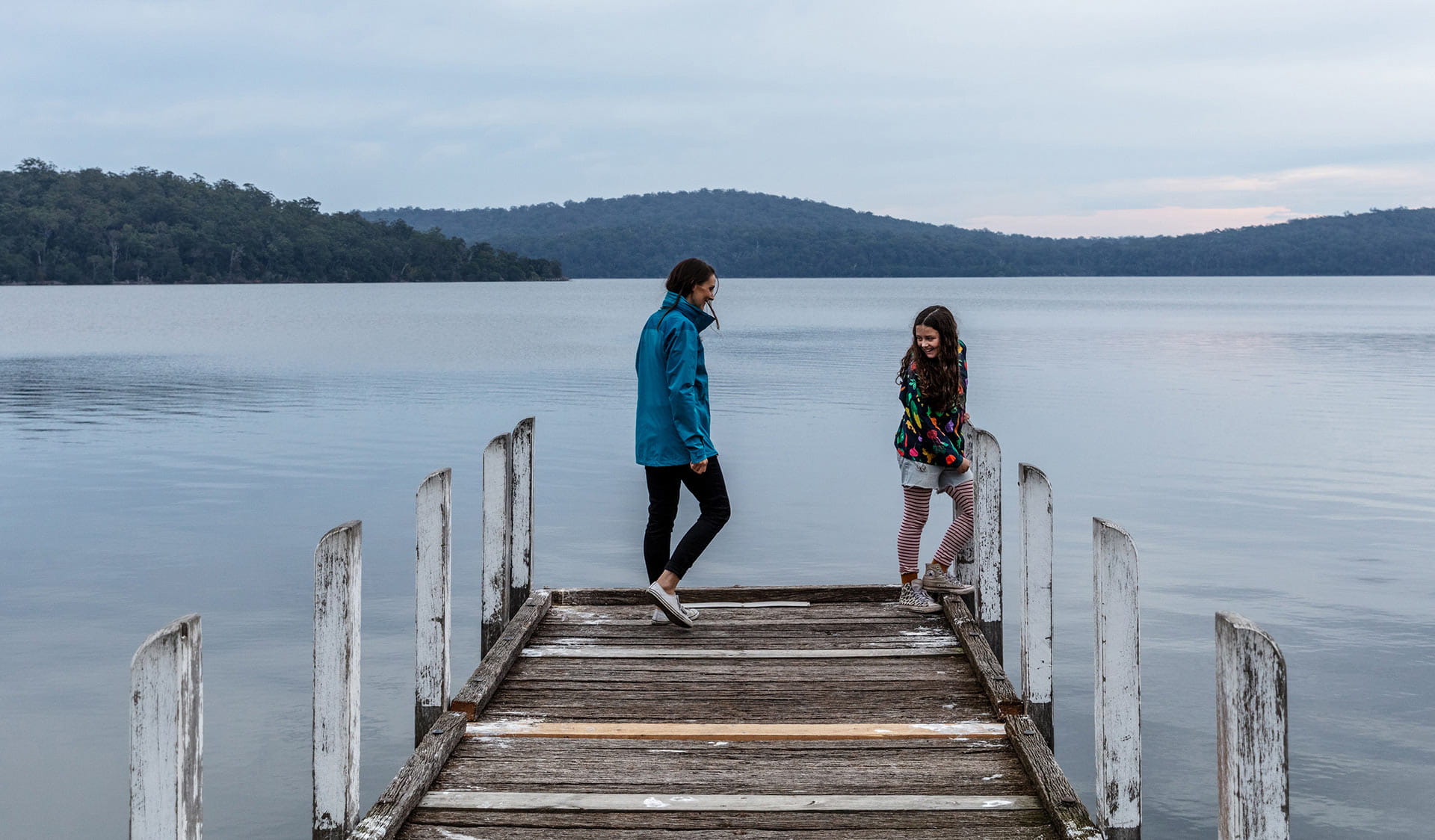 Piers and jetties
Stroll along coastal piers and jetties or cast a line and fish at popular catchment areas in Port Phillip and Western Port.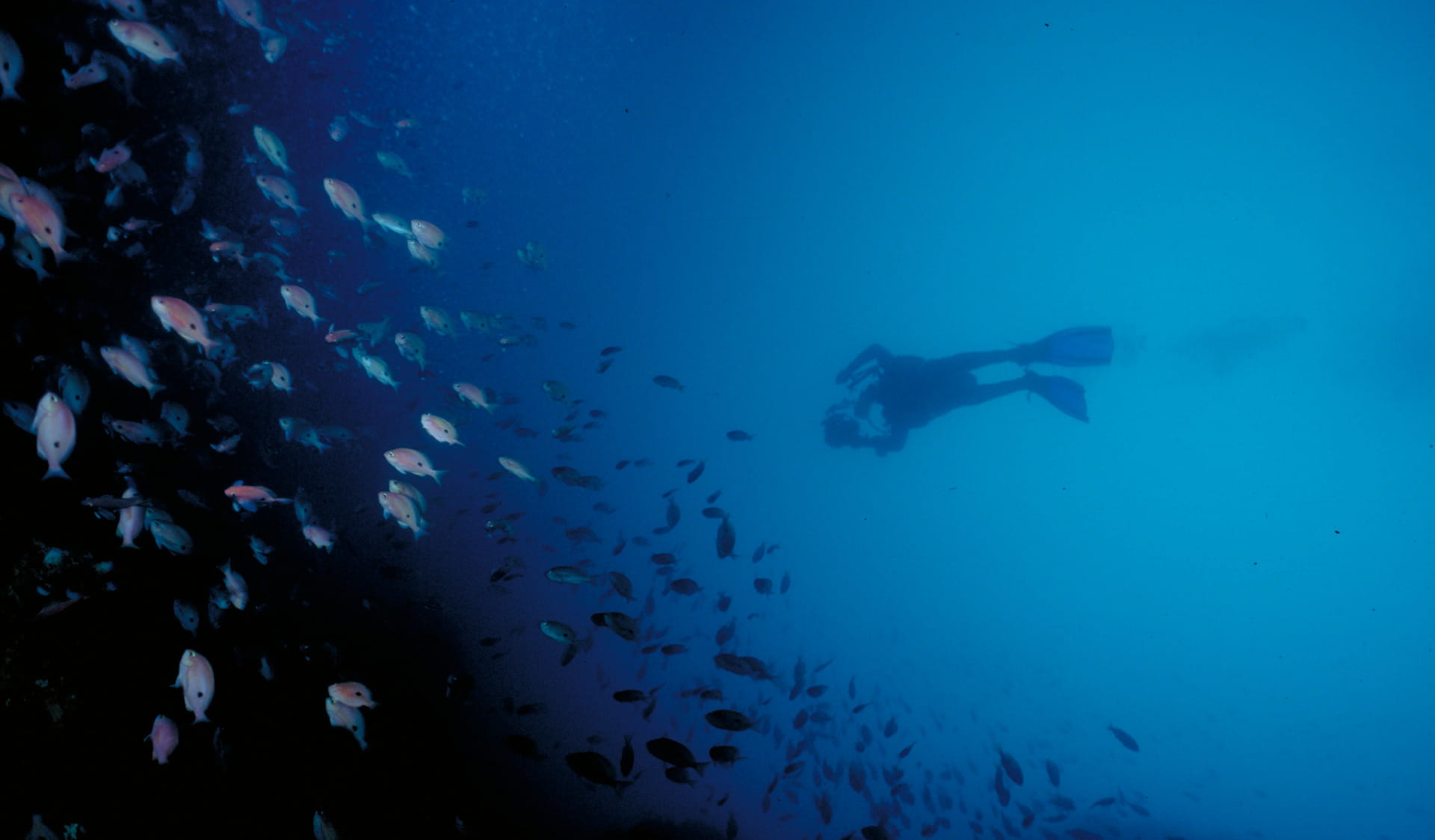 Dive to the depths of the ocean floor in marine national parks or explore shipwrecks at the bottom of the bays.
Need to know
Bays lakes and rivers
Bays, lakes and rivers
Before you travel, it is important to prepare in advance by checking the local weather, organising permits and ensuring you clean your boat before entering certain bodies of water. Here are some useful links to make your visit easier.