Managing Country Together
Parks Victoria recognises that Aboriginal people have lived throughout Victoria for more than a thousand generations, maintaining complex societies with many languages, kinship systems, laws, polities and spiritualities. Aboriginal people are the original inhabitants, or First Peoples, of this state. Land, along with water and natural resources, is central to Aboriginal existence and identity; it has always been subject to access and use rights – sustainably managed according to traditional laws and customs.
Parks Victoria recognises the devastation caused to these societies with the arrival of Europeans, including the loss of ancestral lands, separation of families and attempted suppression of culture. Aboriginal people were dispossessed and unable to assert their native title rights and interests. With successive governments expropriating and reallocating away their inherent rights to land, water and natural resources, Aboriginal people became the most disadvantaged in contemporary Australian society. Despite all of these systemic deprivations, Aboriginal communities, culture and underlying human rights continue to survive and persist.
Parks Victoria recognises that Aboriginal people make a unique and irreplaceable contribution to the identity and wellbeing of this state, and that the people of Australia intend to rectify the consequences of past injustices. Both state and federal governments are increasingly acknowledging the special relationship that Aboriginal peoples have with their traditional lands through legal recognition and the hand back of Crown lands into traditional ownership.
Parks Victoria recognises that the world class network of parks and reserves under our management form the core of Aboriginal cultural landscapes, which have been modified over many thousands of years of occupation. These landscapes are reflections of how Aboriginal people engaged with their world and experienced their surroundings, physically and spiritually – making them products of enduring economic activity, material culture and settlement patterns. These landscapes are tangible and intangible Aboriginal heritage - evidence of an ancient culture, which continues to live and offer deep insights into the defining characteristics of this Country.
Parks Victoria recognises that Traditional Owners have legal rights to practice their culture and interact with these landscapes as landowners and managers. The Victorian Government's progressive handback of these lands to Traditional Owners, together with the establishment of Traditional Owner Land Management Boards are one means of achieving practical reconciliation and land justice. Such developments are providing new opportunities for contemporary expression of Aboriginal culture and rights, which are becoming more broadly understood and celebrated throughout the Victorian community.
Parks Victoria recognises that under joint management, the parks estate will continue to provide valuable ecosystem services and products that benefit the whole community, as well as being an important platform for community and economic development for Traditional Owners, through job creation and potential commercial partnerships. The equitable sharing of benefits that derive from the use and management of the estate will be the subject of ongoing negotiations and innovative management practices.
Joint management
Joint management recognises the ongoing connection of Traditional Owners to the land. It involves Traditional Owners and park staff sharing their knowledge to manage specific areas.
In Victoria, joint management is established under the terms of the Traditional Owners Settlement Act 2010 (Vic). This Act establishes a framework that recognises native title in Victoria and joint management can be a component of a native title settlement. The Act allows for parks and reserves to be returned to Aboriginal ownership under a form of land title called Aboriginal Title. Land under this title will continue to be managed as national parks or other forms of public parks.
The following video describes how Traditional Owners and the Victorian Government, including Parks Victoria, are working in partnership to protect and care for Victoria's parks, reserves and forests. Joint management is about Managing Country Together for the benefit of Traditional Owners and all Victorians, long into the future.
Protecting Aboriginal cultural heritage
Aboriginal people have lived across Victoria for thousands of generations. Sites where tangible and/or intangible cultural heritage exist are generally referred to as Aboriginal cultural heritage places. These places can have social, spiritual, and ceremonial significance.
The Aboriginal Heritage Identification Guide (PDF) has been developed to allow for greater awareness and care of Aboriginal cultural heritage inherent to the lands and waterways that we manage.
Connection to Country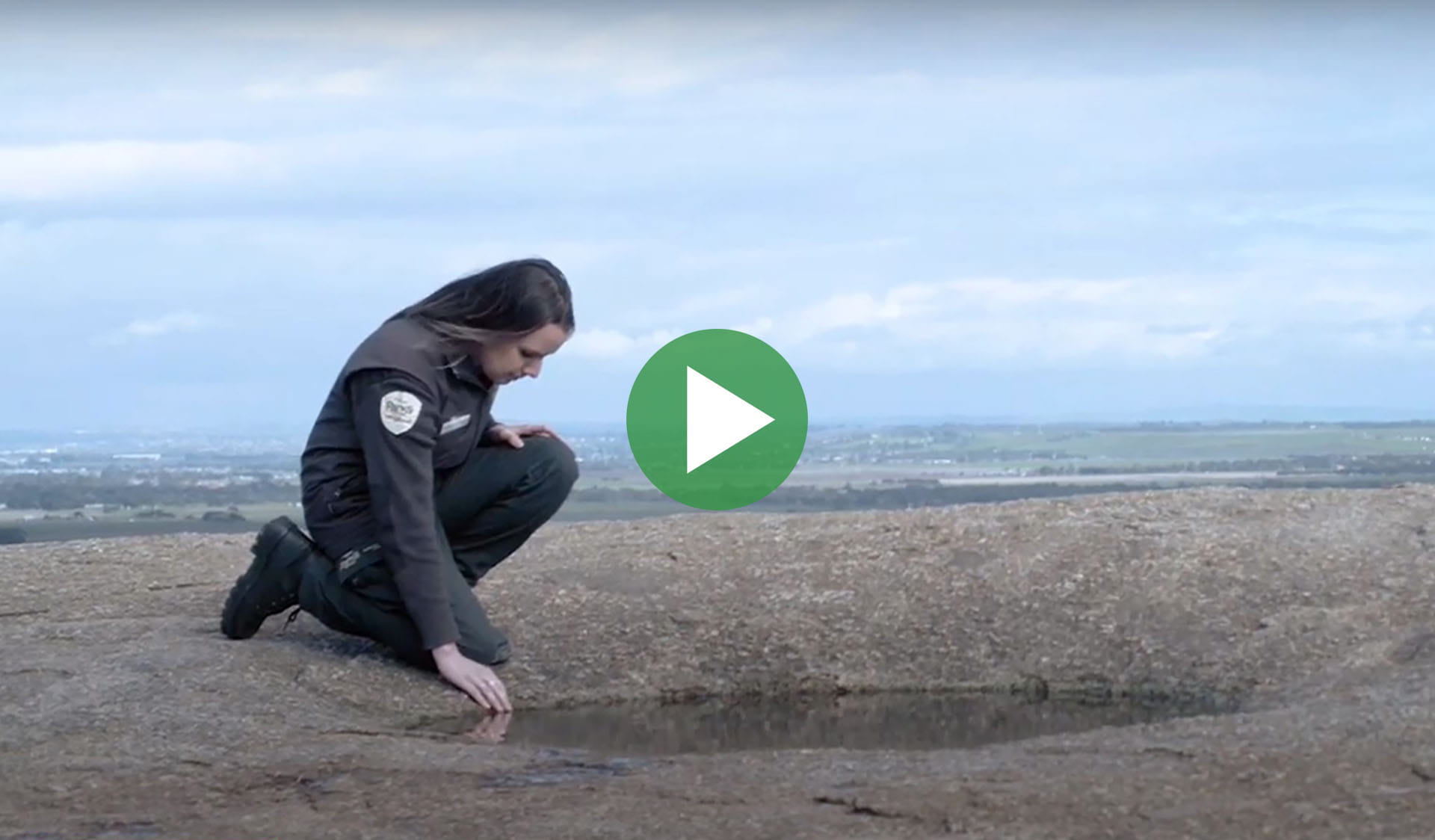 Follow Ranger Ebonee, a proud Wadawurrung woman, through Wurdi Youang/You Yangs Regional Park as she describes the importance of connecting to and caring for Country.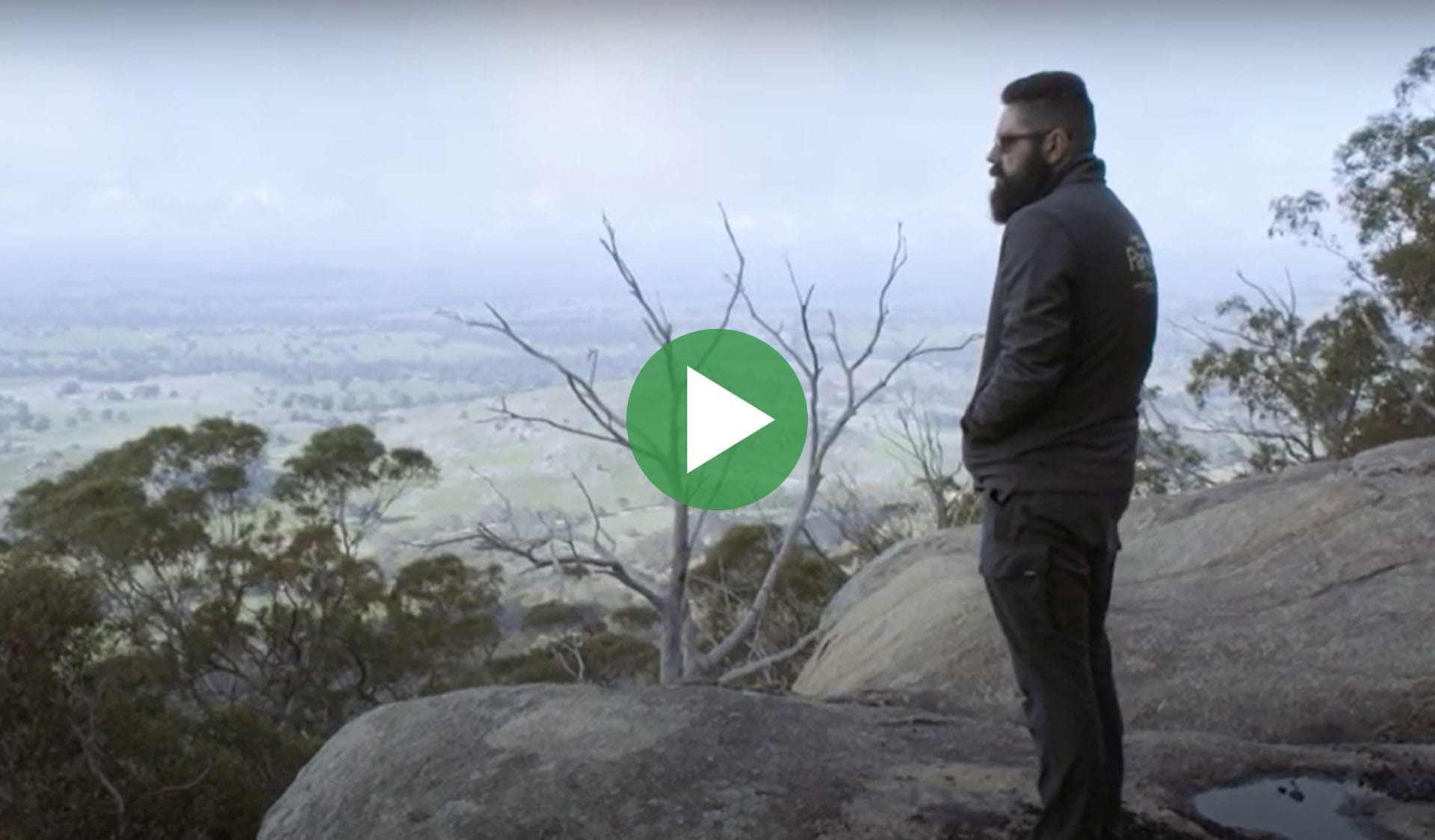 Follow Ranger Trent, a proud Dja Dja Wurrung and Yorta Yorta man, through Leanganook/Mt Alexander Regional Park as he describes the importance of connecting to and caring for Country.