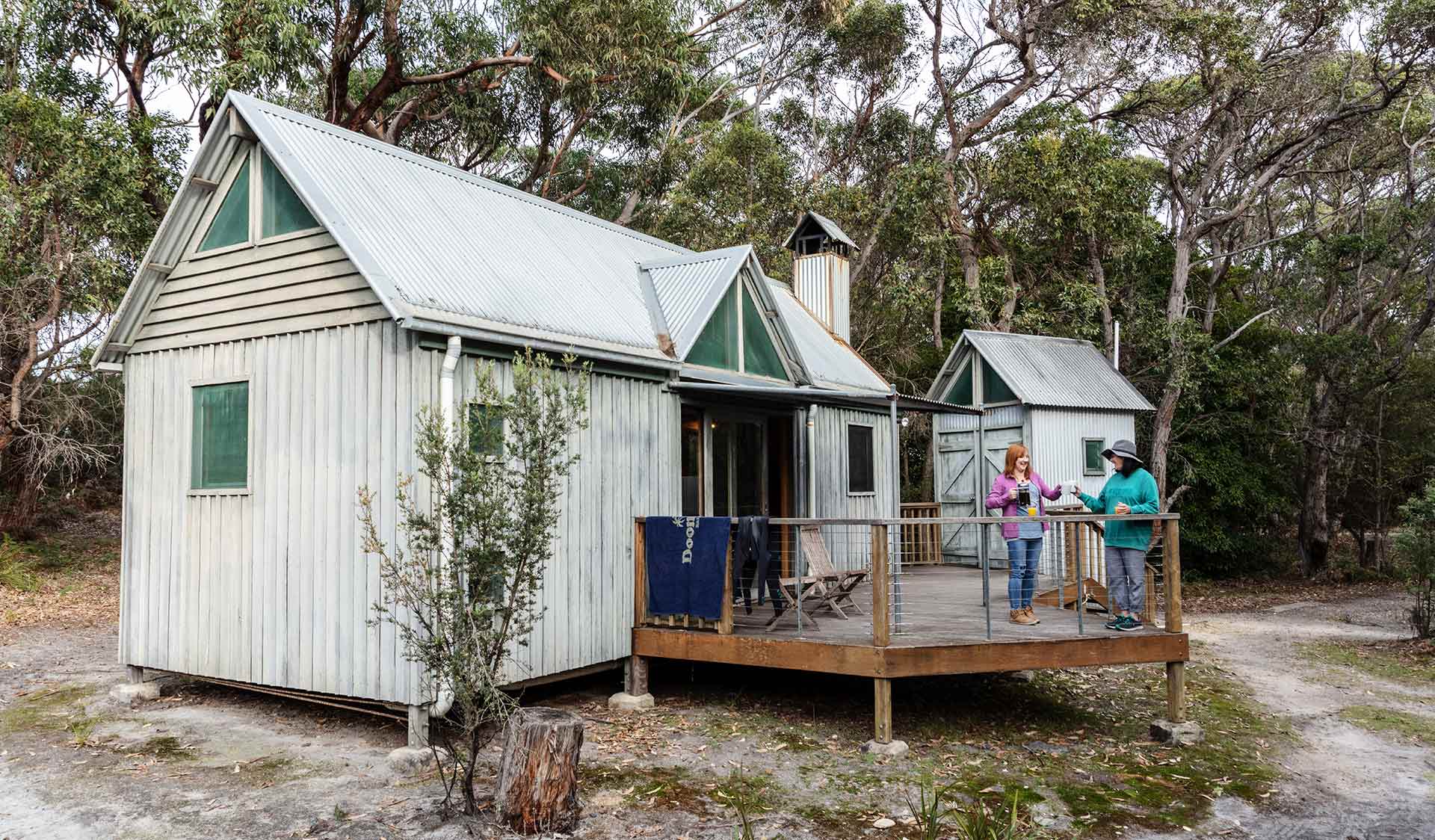 Banksia Bluff Accommodation
If you prefer comfort over camping, stay in the self-contained timber cabins at Bankisa Bluff, Cape Conran. Surrounded by banksia woodland brimming with colourful birds and only metres from the wild ocean, consider yourself set for your next East Gippsland escape.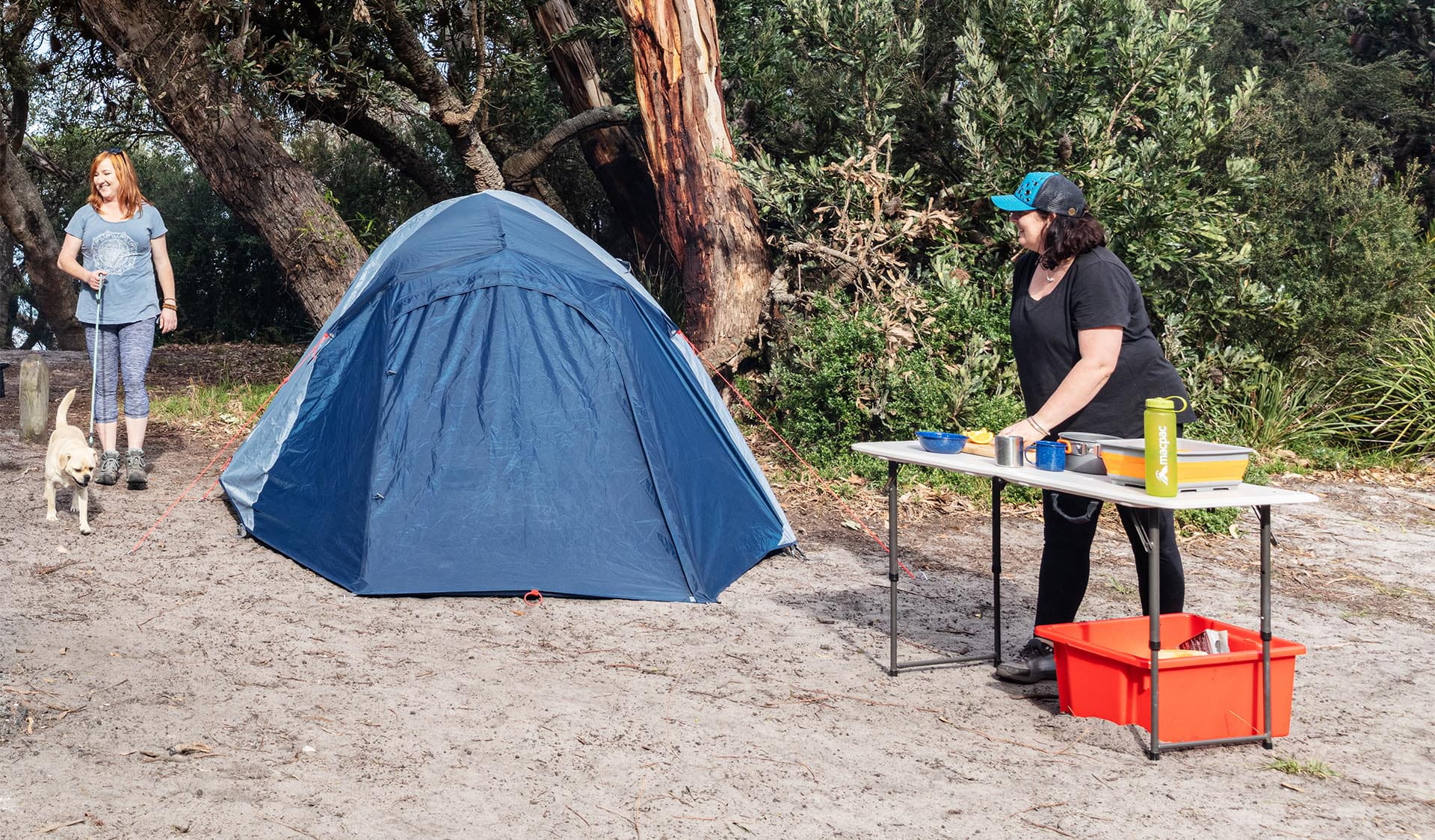 Banksia Bluff is a tranquil wooded campground where the peace is only broken by dawn chorus and waves crashing off Bass Strait. Set up camp among mahogany gum and banksia woodland and explore the unique coastal playground.