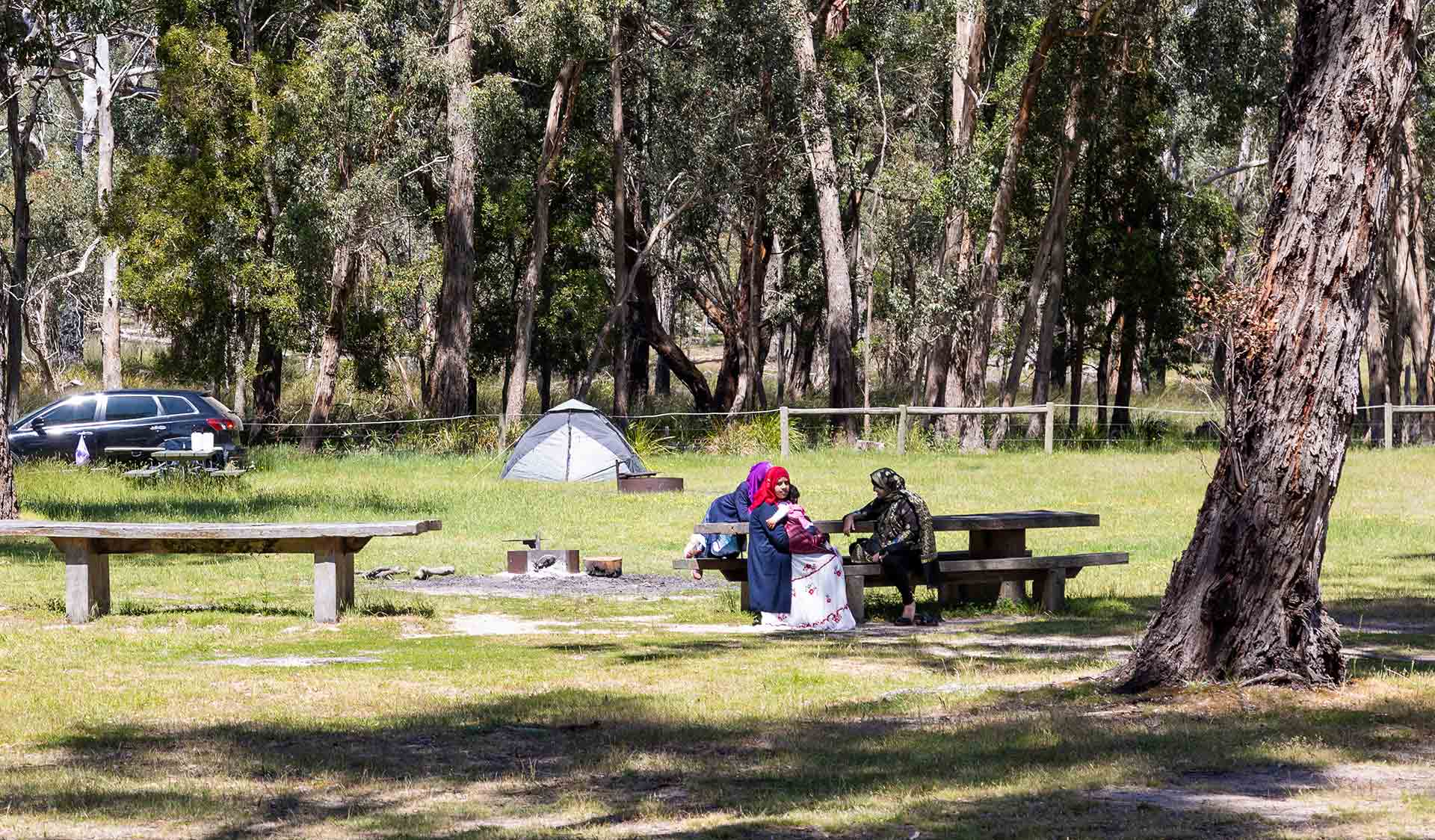 Middle Creek Camping Area
This quiet and secluded dry forest and woodland setting makes for an ideal place to unwind and relax in nature. Watch as crimson rosellas dart between trees and wedge tailed eagles soar overhead.
Relax and unwind among tall eucalypt forests and vibrant green ferns on the lush lower slopes of Mount Buangor,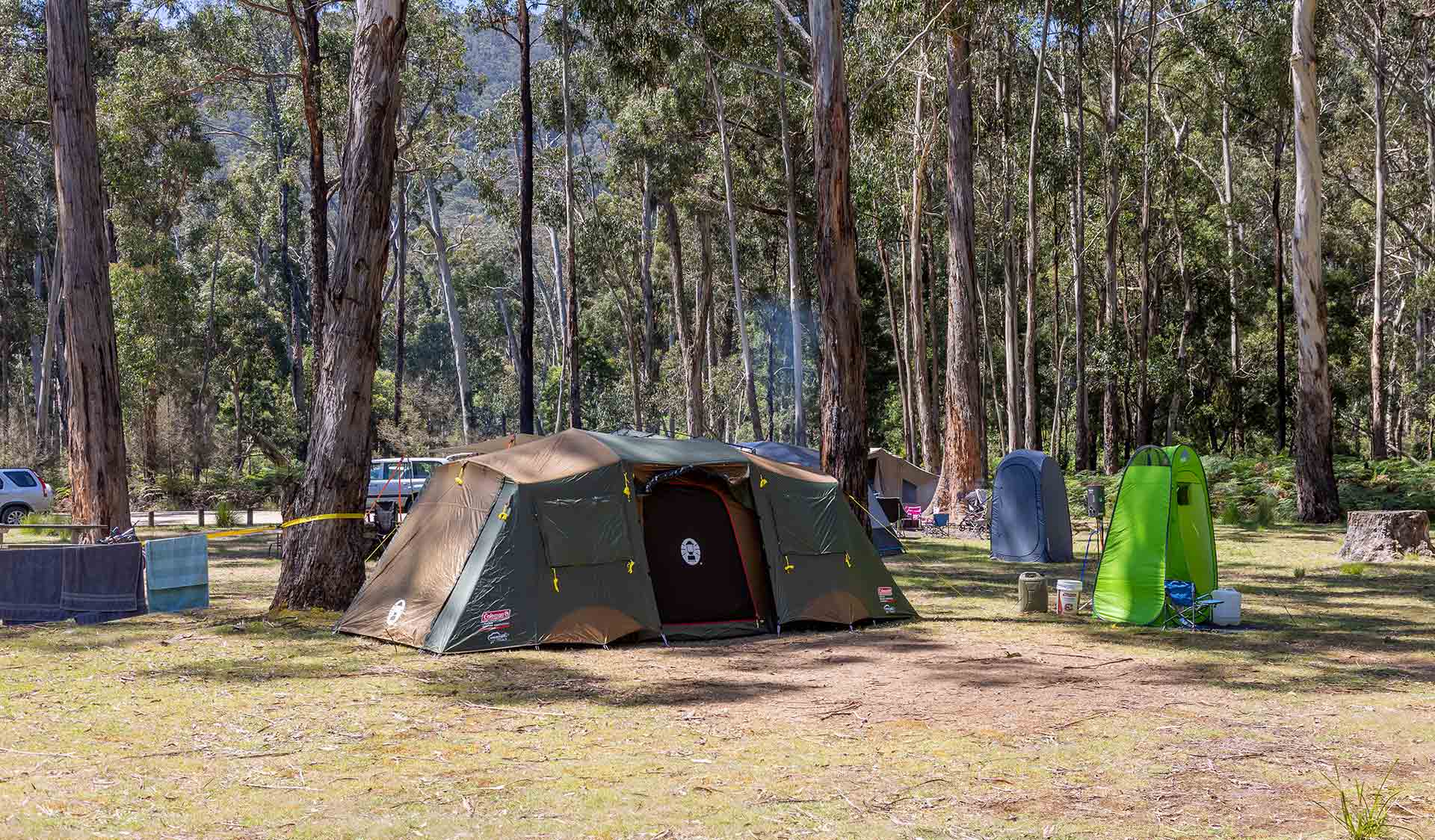 Stay at Bailes Camping Area, and take your time exploring the eucalypt forest, creek flats, ferny gullies, waterfalls and escarpments of Mount Buangor State Park.