Explore
Paddys Ranges State Park
Located north west of Melbourne, this beautiful bushland is a stronghold of Box-Ironbark and is a important conservation refuge for endangered plants and animals. Wander the park as it bursts into colour with spring wildflowers or discover relics and reminders of its gold mining past.
The park owes its name to an Irish miner by the name of Paddy who lived in the area in the 1800s. From the 1840s the area was used for grazing, gold mining, timber harvesting, eucalyptus oil and honey production. In 1951, the Maryborough Field Naturalists Club began pushing for the protection of the park's unique Box-Ironbark forest. In 1989, Paddys Ranges State Park was reserved. The park was increased to 1,954ha in October 2002 to conserve and enhance what remains of the Box-Ironbark forests and woodlands of north-central Victoria.
Today, the park is a haven for plants and animals. With more than 230 species of wildflowers listed in the forest, you won't want to miss a springtime visit. The forest walk from the campground to the picnic area is another great way to explore the park.
More than 140 species of birds have been recorded in the park, including the rare Swift Parrot. Peregrine Falcons, a threatened species in Victoria, nest in the park and majestic Wedge-tailed Eagles can often be seen circling above. As you explore the park, you might also spot wallabies, kangaroos and echidnas. The park is also home to the threatened Brush-tailed Phascogale.
Things To Do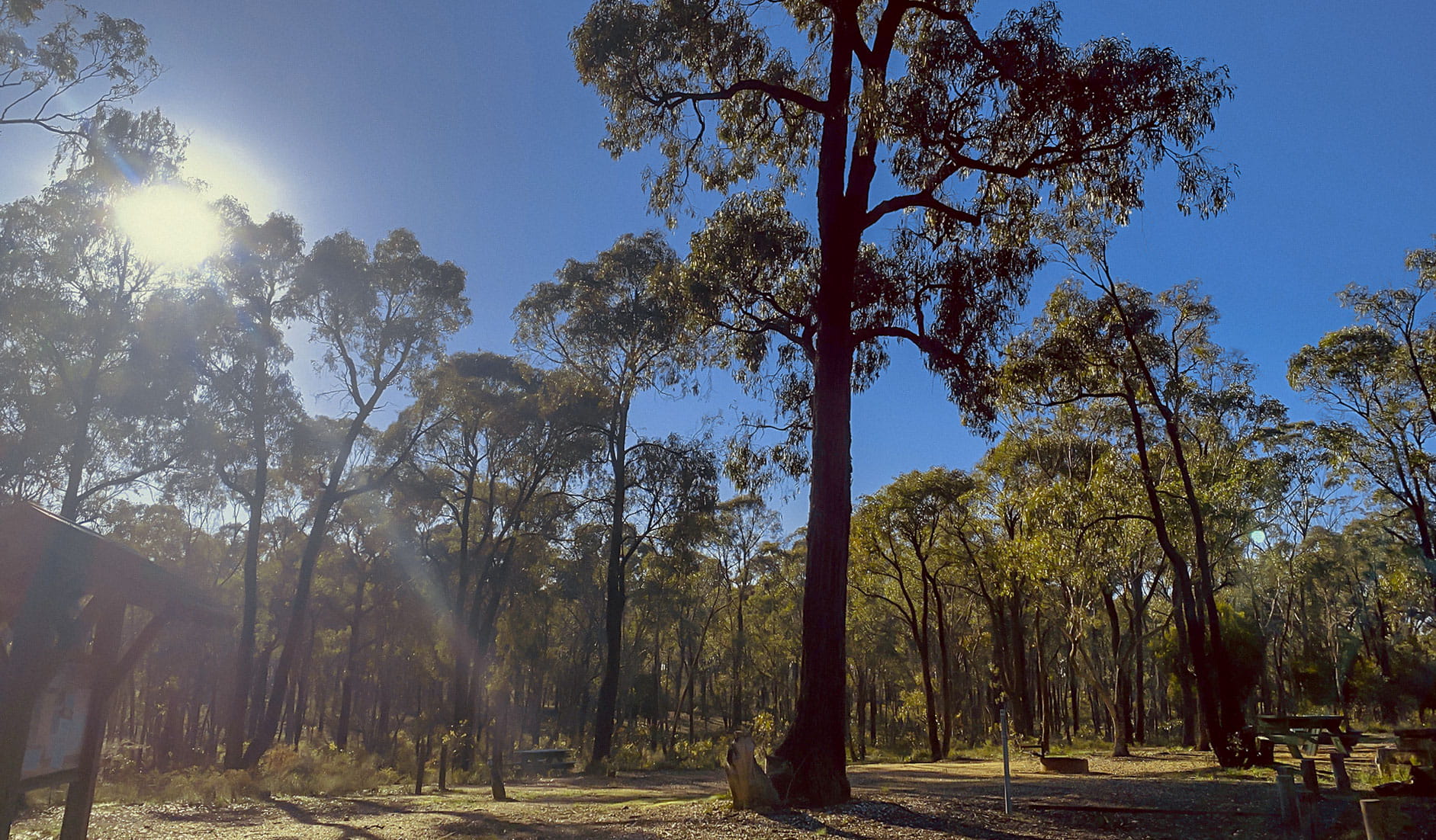 Bushwalking at Paddys Ranges State Park
A pleasant track suitable for families begins at the picnic area and winds through the forest to an old eucalyptus distillery dam - 40 mins return.
Prospecting at Paddys Ranges State Park
Recreational prospecting is a popular activity in the park. Walk through the park and you can find relics and reminders of its industrious gold mining past. If you'd like to try your hand at prospecting, you must hold a current Miner's Right.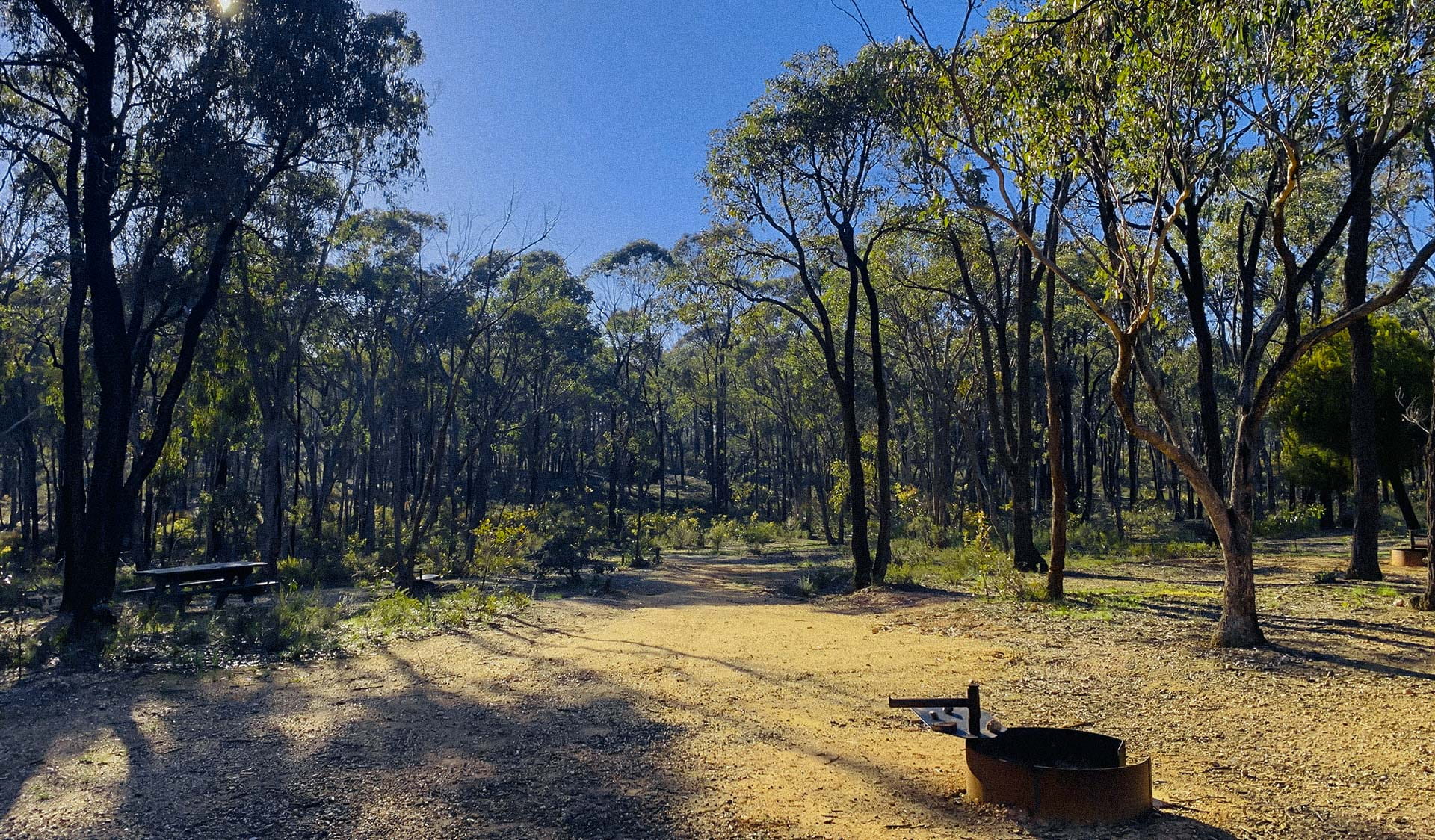 Camping at Paddys Ranges State Park
Karri Track camping area is a tranquil, relaxing setting featuring toilets and fireplaces. Perfect for caravans. Please remember to bring your own firewood. No fees apply.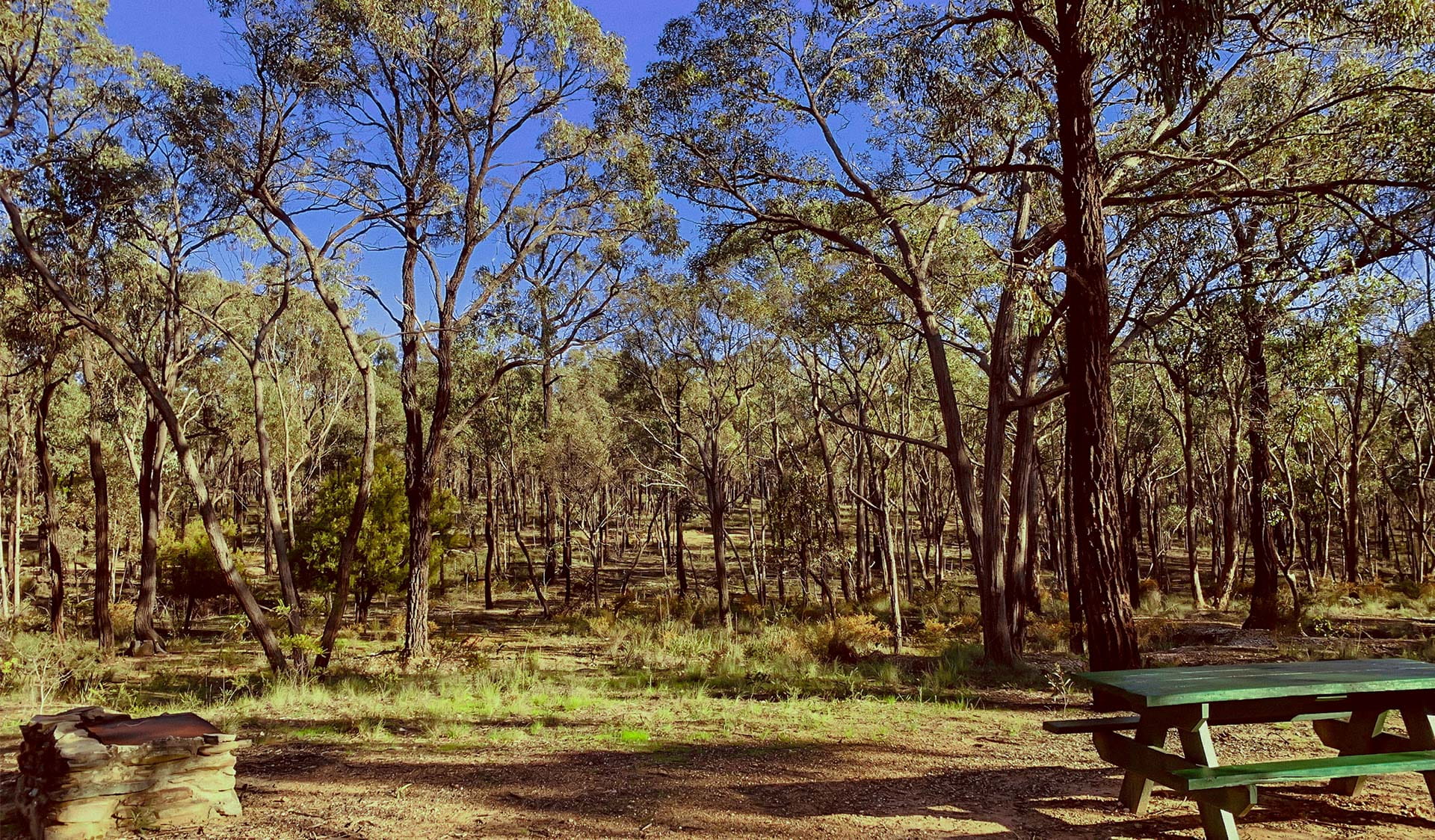 Picnicking at Paddys Ranges State Park
Settling Ponds Track Picnic Area has tables, a toilet and wood barbecues. Please remember to bring your own firewood.
Paddys Ranges State Park
This area is well known for its wildlife. Keep an eye out for:
Tours and adventure experiences in parks
One of the best ways you can get into nature is with a Licensed Tour Operator.

There are more than 400 Licensed Tour Operators across Victoria who are ready and waiting to help you experience and connect with Victoria's spectacular parks and waterways.

Discover more than 60 different types of nature-based experiences including hiking, mountain biking, boating, four-wheel driving, indigenous culture tours, birdwatching, surfing, diving and so much more.

Licensed Tour Operators know all the best places to go and will plan and prepare your visit to ensure you are safe and can enjoy your nature-based adventure to the fullest.
Find a Licensed Tour Operator
How to get there
Paddys Ranges State Park
Paddys Ranges State Park is 170km north west of Melbourne, just south of Maryborough. Sealed roads surround the park and there are good graded roads to visitor facilities.
When you're there
Download the Paddys Ranges State Park park note for detailed maps and more information about the park.
Recreational prospecting is only permitted in designated areas. Prospectors must hold a current Miner's Right. Please do not drive off-road and fill any holes created by prospecting. Download the prospecting map.
Need to know
Paddys Ranges State Park
Accessibility
Visiting a park can be more of a challenge for people with disabilities, however in Victoria there are a wide range of facilities to help people of all abilities enjoy our wonderful parks around the state.
Assistance dogs are welcome in Parks Victoria parks and reserves. Entry requirements apply for parks and reserves where dogs are normally prohibited, such as national parks.
Safety
Many parks and forests are located in high fire risk areas. On days of forecast Catastrophic Fire Danger this park will be closed for public safety. If you are already in the park you should leave the night before or early in the morning for your own safety.
Closure signs will be erected and rangers will patrol where possible, however you may not receive a personal warning that the park is closed so check the latest conditions on this page.
Please keep to the tracks, as dangerous mine shafts occur throughout the park. The park is also home to snakes, please be mindful, particularly during summer when they are most active.
Please drive slowly in the park, kangaroos and wallabies often cross the roads.
For up to date information on fires in Victoria or general fire safety advice call the VicEmergency Hotline on 1800 226 226 or got to www.emergency.vic.gov.au.
Restrictions
Please take all rubbish with you when you leave the park.
Please not dogs are not allowed in the park. Horse riding is permitted on formed open roads, but horses must not be taken on walking tracks. Horses must not remain in the park overnight. Firearms are also not allowed in the park.

Paddys offers a basic campground that includes multiple picnic tables, and a toilet block. Camping is free. Camping is only allowed in the designated campground. Please note that no drinking water is provided.
How we keep it special
We aim to ensure that our valued parks, and the natural assets and cultural heritage they hold, can be enjoyed now and by future generations.