Citizen science involves public participation by volunteer citizens, in partnership with scientists, land managers and community organisations, participating in scientific, monitoring and research endeavours with the aim of increasing scientific knowledge for community and park management benefit.
Participating in citizen science programs is a fun way to spend time in nature while at the same time contributing to important scientific research and supporting our amazing biodiversity. You can enjoy the health benefits of spending time outdoors, connect with others and learn something new about the environment!
Get Involved
There are many opportunities to get involved in citizen science. You can find Citizen Science activities to join through Parks Victoria's volunteering portal ParkConnect by searching the Activity Type; Environmental monitoring, survey and research We will also feature Citizen Science programs below as they are offered.
To find citizen science activities in your local area visit the ParkConnect portal.
Citizen Science Feature Programs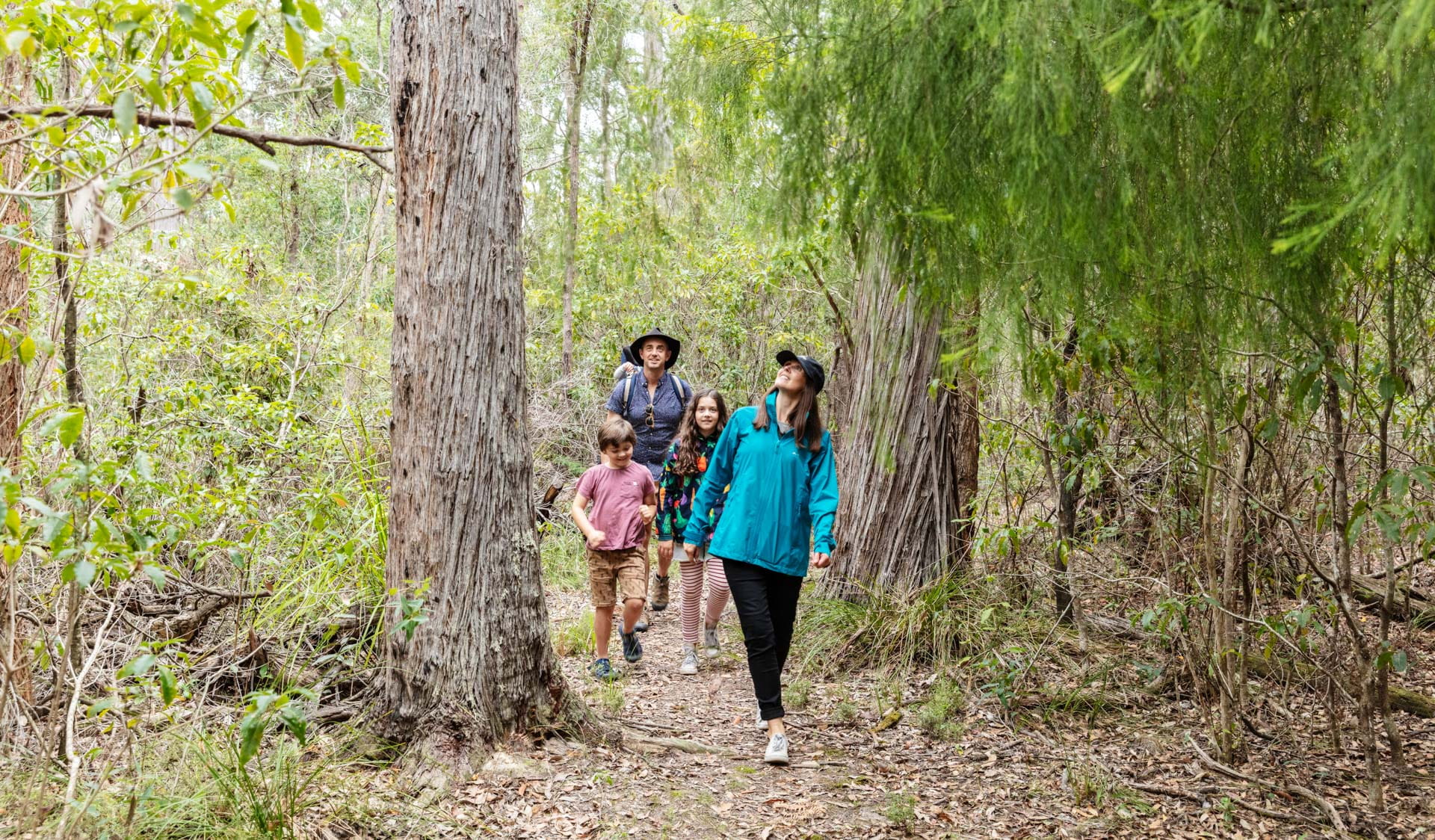 Parks Victoria's Data Discovery Program
Parks Victoria's Data Discovery Program focuses on specific reserves in need of more data. Recording species from these sites will increase our knowledge of Victoria's biodiversity and potentially identify species that haven't been recorded in those areas before.
Become a Data Discoverer as you explore areas and contribute to science!
Parks Victoria – Data Discovery
Many ears make light work! Glenelg-Hopkins Soundscapes
Birdlife Australia have been recording the soundscapes of wetlands across the Glenelg-Hopkins Catchment and are now looking to recruit good listeners to help identify species through audio files. To date, volunteers have detected more than 21 species at Bryans Swamp, which has emerged as a hotspot for the endangered Australasian Bittern.
To volunteer all you need is a computer, internet connection and a good ear! Audio files are available on Arbimon, for volunteers all across Victoria and Birdlife will provide training to all who would like to help out.
For more information and to volunteer email bradley.clarke-wood@birdlife.org.au.
This project is proudly supported through Round 1 of the Volunteering Innovation Fund.
Sea Search
The Sea Search program is a great way to learn and explore the marine environment while collecting important information on its health and condition. There are a range of activities to suit all experience levels. Sea Search activities occur both on shore and in the water.
For more information visit the Sea Search webpage.
Climatewatch
We have partnered with Earthwatch Australia to help gather important knowledge about the effects of climate change through their national program, ClimateWatch. Through regularly walking a trail and making observations in the ClimateWatch app you are helping us build a robust dataset that will shape Australia's scientific response to climate change.
For more information about ClimateWatch and lots more trails, visit their website.
The Great Australian Platypus Search
The platypus is an Australian icon and this project provides the opportunity for the community to play a role in protecting the platypus, aquatic vertebrates and Australian waterways for many years to come. To find out more and get involved, visit their website.
Enquiries
For any questions, please email
volunteer@parks.vic.gov.au
.