Dandenong Valley Parklands
Explore
Dandenong Valley Parklands
Jells Park is part of an Aboriginal cultural landscape that includes the traditional Country of the Wurundjeri People. Parks Victoria respects the deep and continuing connection that Traditional Owners have to these lands and waters, and we recognise their ongoing role in caring for Country
Dandenong Valley Parklands is a network of parks running alongside Dandenong Creek in Melbourne's eastern suburbs. Loved by the locals, the green spaces of Jells Park and Chesterfield Farm make for great days out, while Corhanwarrabul and Bush Park Wetlands are perfect for birdwatching.
Slow down at the Dandenong Valley Parklands and forget you're in the heart of Melbourne's eastern suburbs.
Surround yourself with good friends and family in the wide, open spaces of Jells Park, Nortons Park and Shepherds Bush. Wander, cycle or run the tree-lined Dandenong Creek Trail. And bird lovers, set up in one of the bird hides for your chance to spot darters, pelicans, herons and cormorants.
Running through the heart of the park, the Dandenong Creek begins its journey as a series of springs on the western slopes of the Dandenong Ranges before flowing into urban areas and meeting up with the 49km Dandenong Creek Trail. Run, walk or cycle along the scenic trail with your four-legged pooch. The wide-open spaces of Jells Park, Shepherds Bush and Nortons Park were made for fun days out with family, friends and your four-legged pooch. Come prepared for a picnic or barbecue. Or book in at Madeline's at Jells for something a little more civilized.
The playgrounds at Jells Park will entertain adventurers of all ages and abilities all day long. Visit our newest playspaces at Yabbie Hill and Jells Park East, where young explorers can climb, hide, swing, slide and scamper like the critters and creatures of the Dandenong Creek catchment. Wide paths, quiet spaces, specific ground coverings and carefully selected play equipment ensure this play space will provide entertainment and adventure for everyone.
As rivers, lakes and reservoirs are natural environments, you may encounter hazards. Follow our water safety advice to make sure your day out at Jells Park is a safe and enjoyable one.
Things to do in the area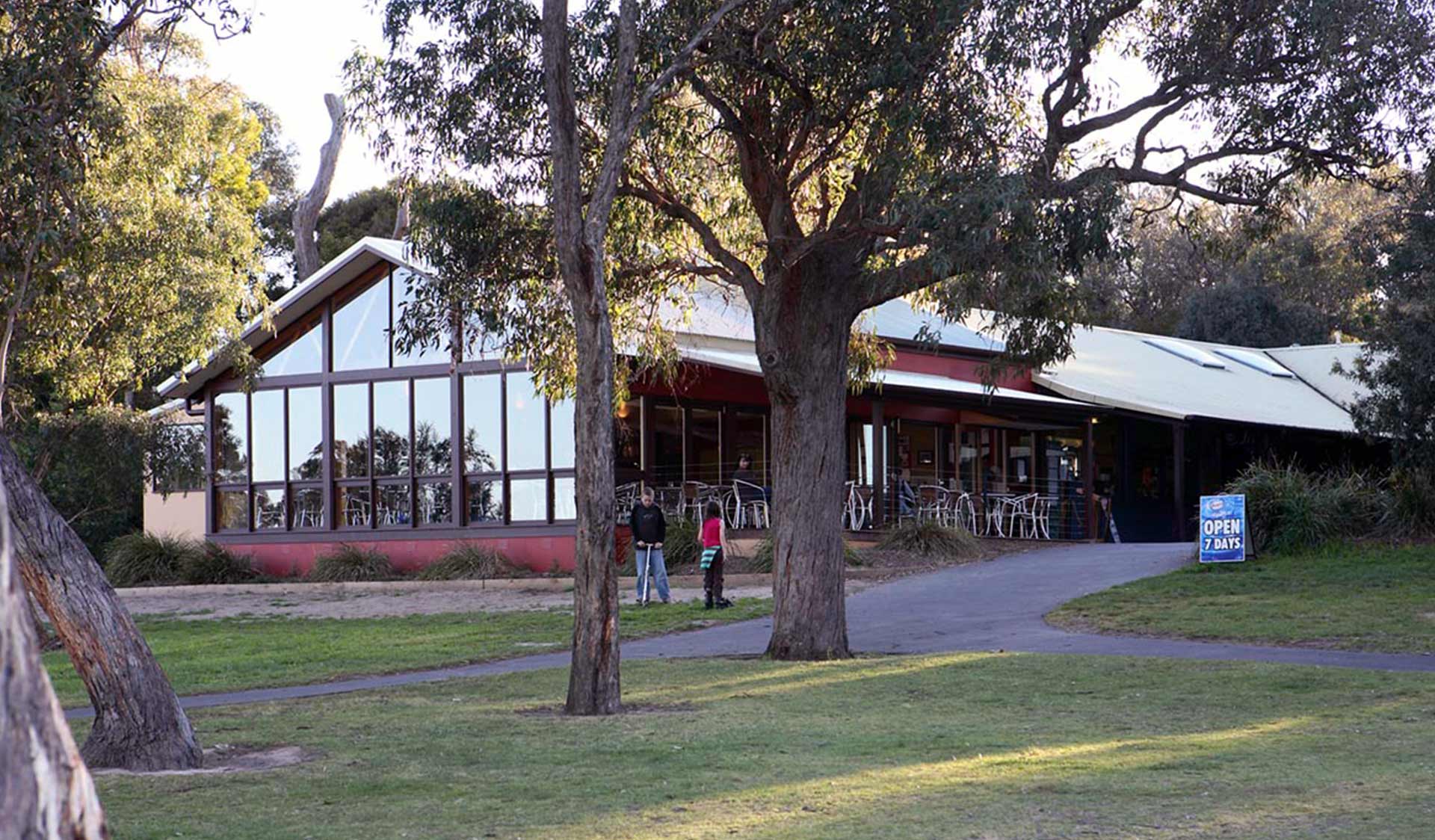 Located in the heart of Jells Park and open 7 days for breakfast and lunch,. Madeline's is the perfect place for a coffee or bite to eat, with views to match. Enjoy the beauty of Jells Park with a little bit of Madeline's hospitality.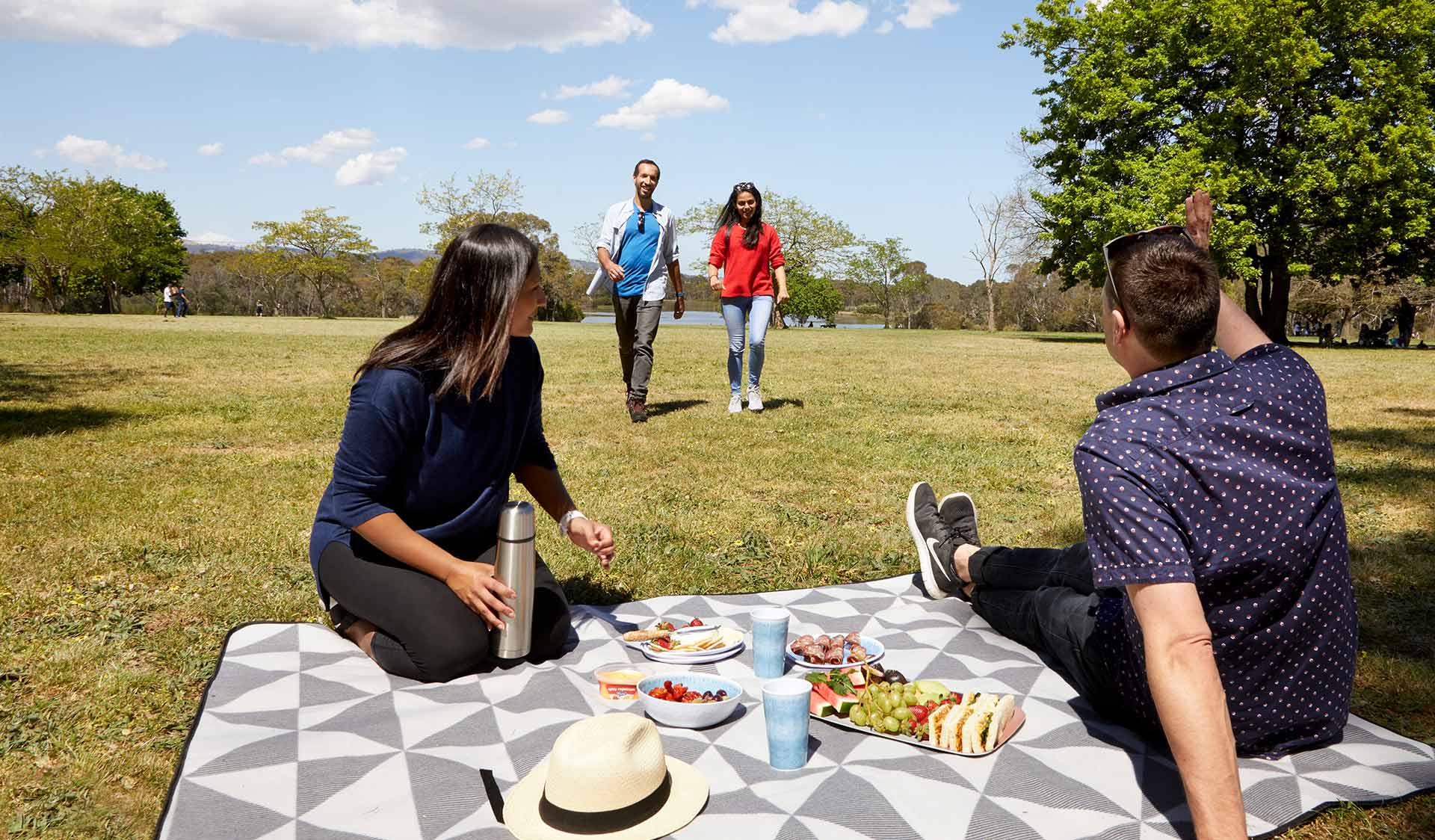 Picnic areas and playgrounds in Jells Park
Enjoy a picnic at picturesque Jells Park. With a range of facilities, there are several spots including the Oaks and Ashes, Stringybark and Pines Picnic Areas.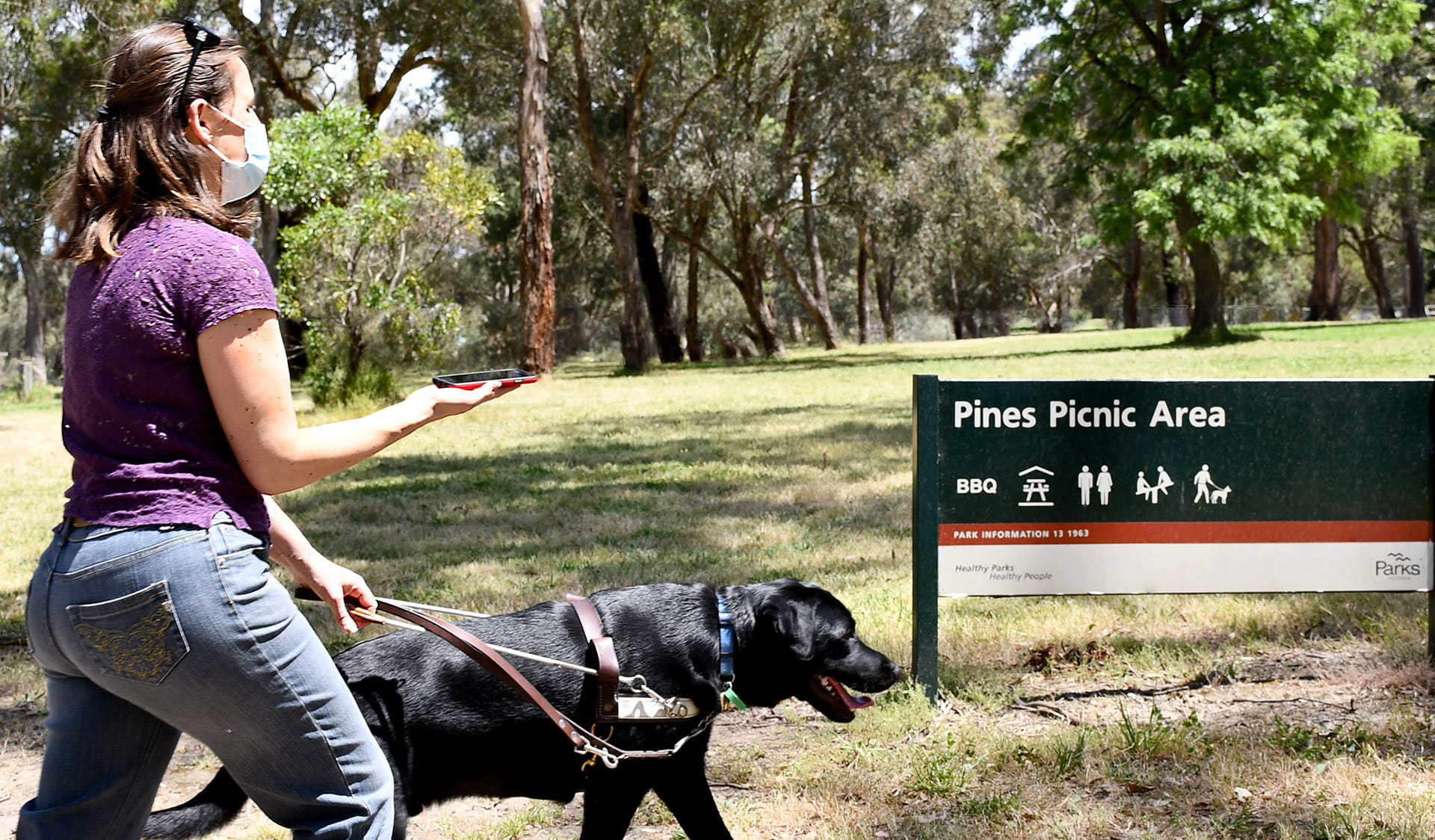 The BlindSquare app is available for Jells Park. The app provides accessible GPS for people who are blind or with low vision. BlindSquare describes where a user is in the park, helping them in finding their way to areas like walks, public toilets, picnic areas and barbecues.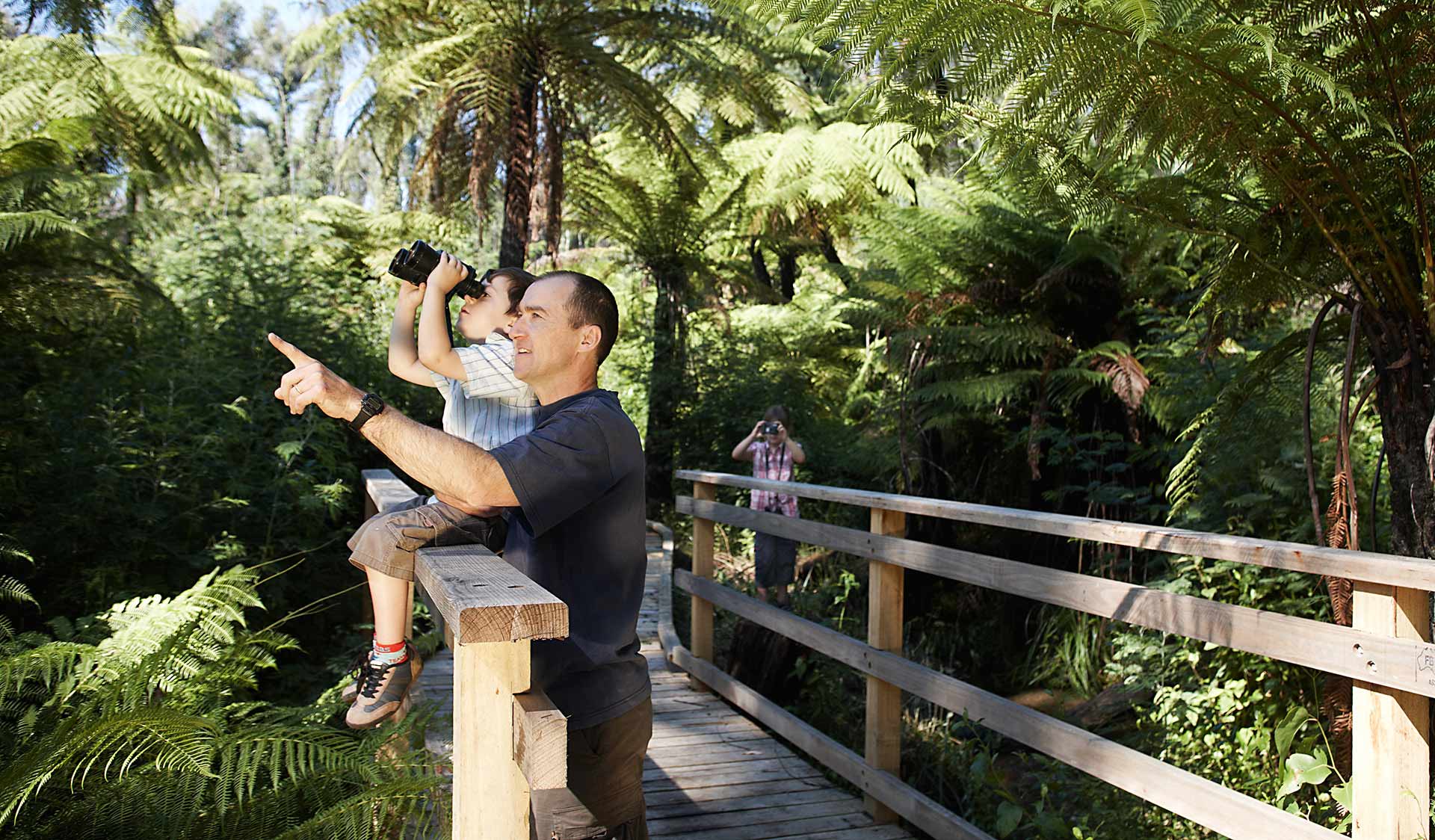 From bushland to wetlands and everything in between, parks provide habitat to an abundance of common and rare bird species. Go for a wander and see how many you can spot.
Tours and adventure experiences in parks
One of the best ways you can get into nature is with a Licensed Tour Operator.

There are more than 400 Licensed Tour Operators across Victoria who are ready and waiting to help you experience and connect with Victoria's spectacular parks and waterways.

Discover more than 60 different types of nature-based experiences including hiking, mountain biking, boating, four-wheel driving, indigenous culture tours, birdwatching, surfing, diving and so much more.

Licensed Tour Operators know all the best places to go and will plan and prepare your visit to ensure you are safe and can enjoy your nature-based adventure to the fullest.
Find a Licensed Tour Operator
How to get there
Dandenong Valley Parklands
Just a short distance from the Monash Freeway, Dandenong Valley Parklands are easily accessible by car.
When you're there
Download the Jells Park visitor guide for more information about the park and the plethora of experiences to be had in the area.

Need to know
Dandenong Valley Parklands
Accessibility
Visiting a park can be more of a challenge for people with disabilities, however in Victoria there are a wide range of facilities to help people of all abilities enjoy our wonderful parks around the state.
A fully accessible Changing Places facility is available at Madeline's for park visitors with high-support needs and their carers.
Parks Victoria's social script resources for children on the autism spectrum have been developed with the professional assistance of AMAZE to increase the accessibility of its parks for people on the autism spectrum.
Assistance dogs are welcome in Parks Victoria parks and reserves. Entry requirements apply for parks and reserves that are usually dog prohibited, such as national parks.
BlindSquare GPS-app
Parks Victoria has partnered with Guide Dogs Victoria (GDV) to facilitate the installation of BlindSquare at Jells Park, the world's most widely used accessible GPS-app for people who are blind or with low vision. Through Customised Location Services (CLS), BlindSquare describes where a user is in the park and aids them in finding their way around, including areas not covered by standard GPS like walks, public toilets, picnic areas and barbecues. This app enables visitors who are blind or with low vision to explore the park safely and independently and to receive the many health benefits. A free version of the BlindSquare app is available called BlindSquare Event .
For further information, visit the BlindSquare or Guide Dogs Victoria websites.
Change of Conditions
Nature being nature, sometimes conditions can change at short notice. It's a good idea to check this page ahead of your visit for any updates.
Nortons Park Picnic Ground and Dog Park (Dandenong Valley Parklands)

Shepherds Bush track closure

Jells Lake Picnic Ground (Dandenong Valley Parklands)

Jells Lake Jetty Closures

Jetty 1 & Jetty 2 will be closed until further notice.

Dandenong Valley Parklands

Jells Lake Track Closure

A section of trail behind Jells Park Lake has been permanently closed for revegetation. The main path behind the lake is still accessible.

Koomba Boardwalk Closure

Koomba Boardwalk will be closed until further notice

Shepherds Bush Track closure

Jells Visitor Centre / Tea House (Dandenong Valley Parklands)

Jells Park Toilets

The toilets outside the Visitor Centre (Madeline's Cafe), next to the changing places toilet are currently closed due to a maintenance issue.

The toilets inside the Visitor Centre are open during Madeline's Cafe's business hours.
How we keep it special
Jells Park playspaces
Two new nature-based playspaces and a Changing Places toilet facility are now open at Jells Park thanks to a $3 million investment from the Victorian Government. Learn more about these exciting new additions to the park.
Jells Park shared-use trail
A project is now underway to develop a five-kilometre shared-use trail at Jells Park, to provide more opportunities for visitors to walk, run or cycle through this much-loved community parkland. New lighting, signage, drinking fountains and seating will also be installed.