Preparing to volunteer for the first time
Being prepared for your volunteer activity on a Parks Victoria estate is one of the best ways to ensure an enriching and impactful experience. The below guide takes you through how to choose an activity, what to pack, and what to prepare the day so you can contribute confidently.


1. Find the right activity for you
Whether you're looking to join a regular volunteer group, give back during your upcoming road trip, or contribute to the local activities in your area, the Park Connect portal has thousands of volunteer activities to choose from every year that offer a range of benefits across various interests and abilities.
Start by searching for an activity type, group, or location and browse through the options and overviews. Each ParkConnect activity has a page that provides volunteers with key information, including the meeting place and time, activity duration, what to bring, the number of spots available, the type of activities you can expect to undertake and the activity's contact person.


2. Invite others
Be sure to share your upcoming volunteer opportunity with your family and friends. You might be surprised to hear that some of them would be interested in joining in too. In fact, volunteer activities are a meaningful way to enrich your next day-trip, road-trip, regional vacation, or day out with friends. The more the merrier.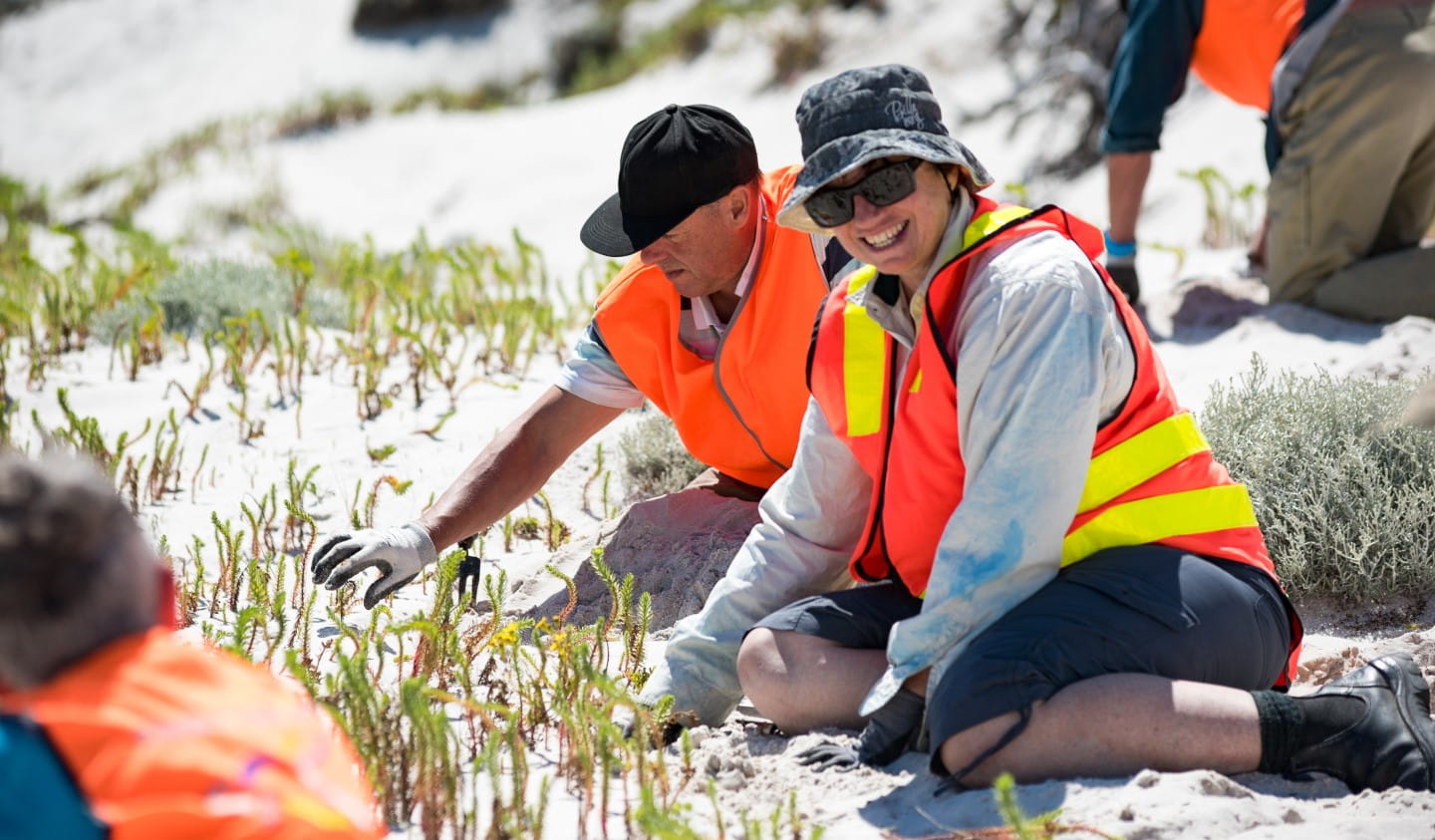 3. Prepare early
Once you have found an activity, prepare early so you can relax on the day by doing the following:
Familiarise yourself with the meeting place and time.
Search how long it take to get to the meeting point and factor it in to your schedule. Some activities may experience frequent weather occurrences. Consider whether you will likely have reception and make arrangements accordingly, including whether you might carpool to the site in order to reduce your environmental impact.
Reading the activity details on ParkConnect should cover what you need to know for the day. However, don't be afraid to contact the group leader to introduce yourself and and run any questions past them that will help you feel ready and confident for the activity.
4. Share your skills and knowledge
All people have something to give, whether you know what that is or not. Take a moment to consider any knowledge, useful skills or personal traits that may benefit the activity's objective. These skills can range from knowledge on using smart phones, surveying, skills in first aid, or prior experience in the activity or field.
Bringing an open and curious mindset is also beneficial to the learning experience of the whole group. If you have a particular skill you think might be worth mentioning to the volunteer group leader, reach out via email before the event with an introduction and short FYI, and follow it when you introduce yourself on the day, so that they can consider your contribution as they coordinate the activity.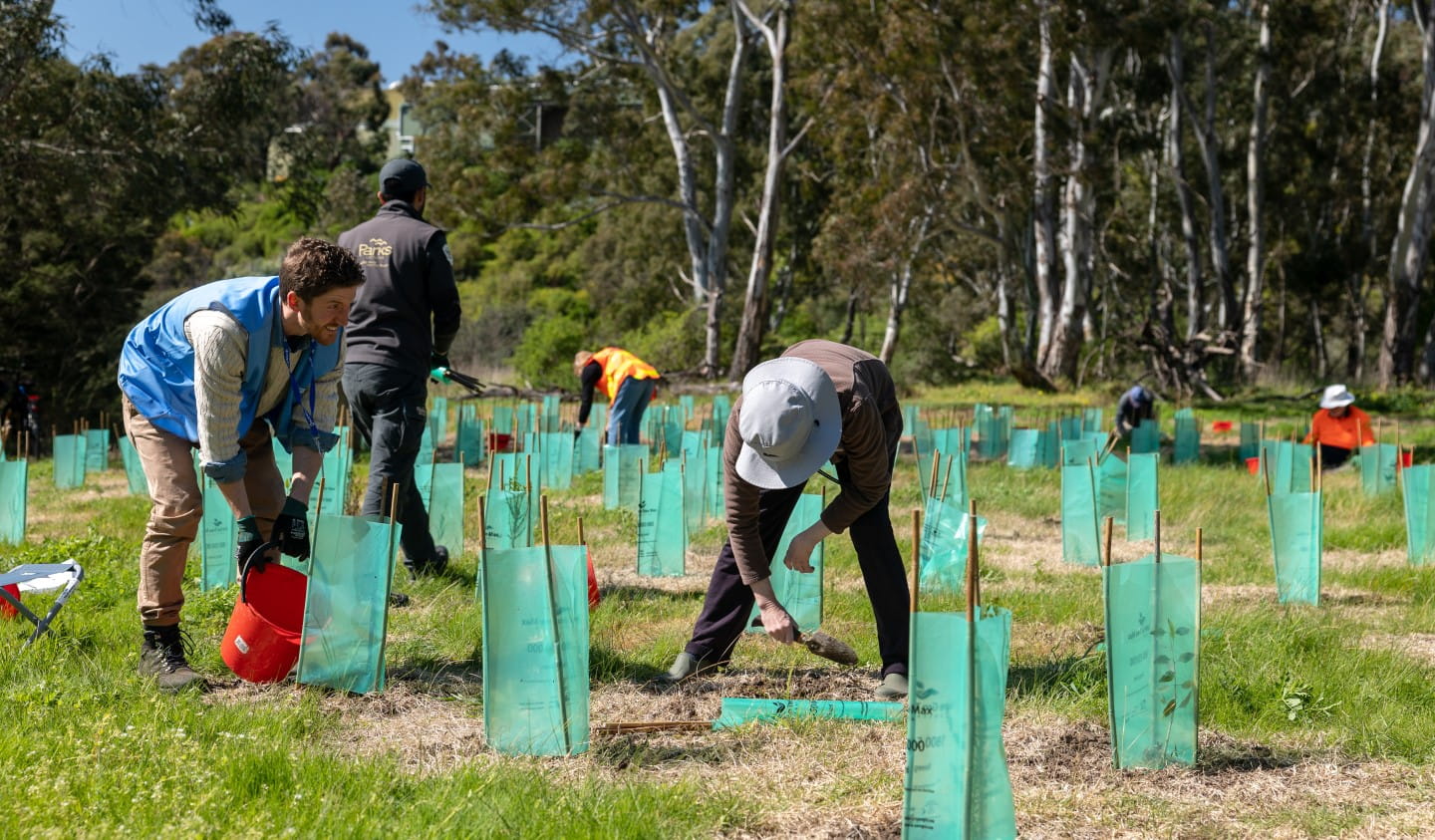 5. Pack and dress appropriately
As you get ready for the day, refer to your volunteer activity details in order to pack and dress appropriately. Here's a general list of things to keep in mind:
Weather protection: Check the forecast and dress appropriately for the conditions. Layers are a good choice, as they allow you to adjust to changing weather. Sunscreen, a wide-brimmed hat, and sunglasses for heat protection and depending on the season and location, bring repellant.
Food and Water: Pack-in a reusable water bottle and reusable food packaging wherever possible to minimise the environmental impact of your engagement. Energy-boosting snacks like dried fruit and nuts can help keep your energy up.
Appropriate footwear: Choose suitable shoes or boots for the terrain you'll be working on. Waterproof footwear can be crucial in wet conditions. If your activity involves handling plants or materials, bring appropriate gloves to protect your hands.
Safety and First Aid: You may want to consider bringing some hand sanitizer and first aid basics, such as band-aids and ointments to treat any minor scratches or cuts.
6. Caring for Country
You can care for Country by reading and respecting the park's guidelines and rules, which are designed to protect cultural values, the environment and volunteers. Avoid disturbing wildlife and tread lightly on the land.

Caring for Country also means respecting Aboriginal heritage. Doing so is the responsibility of everyone. The Aboriginal Heritage ID Guide makes Caring for Country accessible to all. Click here to download your copy.

By following these guidelines, you'll have a safe, enriching volunteer experience while contributing to the preservation of natural culture and places.


Enjoy your journey as a Parks Victoria volunteer!