Bringing the Point Gellibrand sea wall back to life
Tuesday 21 September, 2021
Plans are progressing to bring the historic Point Gellibrand sea wall back to life, with Parks Victoria appointing consultants SMEC to undertake assessments for making the structure safe and functional for years to come.
After the technical investigations, options analysis and design concepts are completed, the sea wall will be either repaired or fully reconstructed as part of the $21 million Urban Parks Active Wellbeing program.
While repairs were made to the seawall in the 1960s, the seawall dates back to the 1850s and is now in need of works so that the community can continue to safely enjoy walking along the sea wall as they take in views of Port Phillip.
Parks Victoria will work in collaboration with Heritage Victoria on this project to ensure the Seawall is both recognised and protected, while SMEC will provide feasible options and design concepts after undertaking geotechnical and structural investigations.
Parks Victoria expects to start works on the Seawall in 2022, following the necessary investigations and permits for the project.
The Urban Parks Active Wellbeing Program is delivering $21 million of upgrades at 21 parks so that more Melburnians spend time outdoors and enjoy the benefits of being in nature.
The upgrades include new picnic shelters and tables, improved toilets, carpark repairs, upgraded electric BBQs, replacement of playground equipment, signage upgrades, wider and more accessible pathways, trail repairs and the extension of the Bay Trail at Point Cook Coastal Park.
For more information on the Urban Parks Active Wellbeing Program, visit the Projects page on the Parks Victoria website.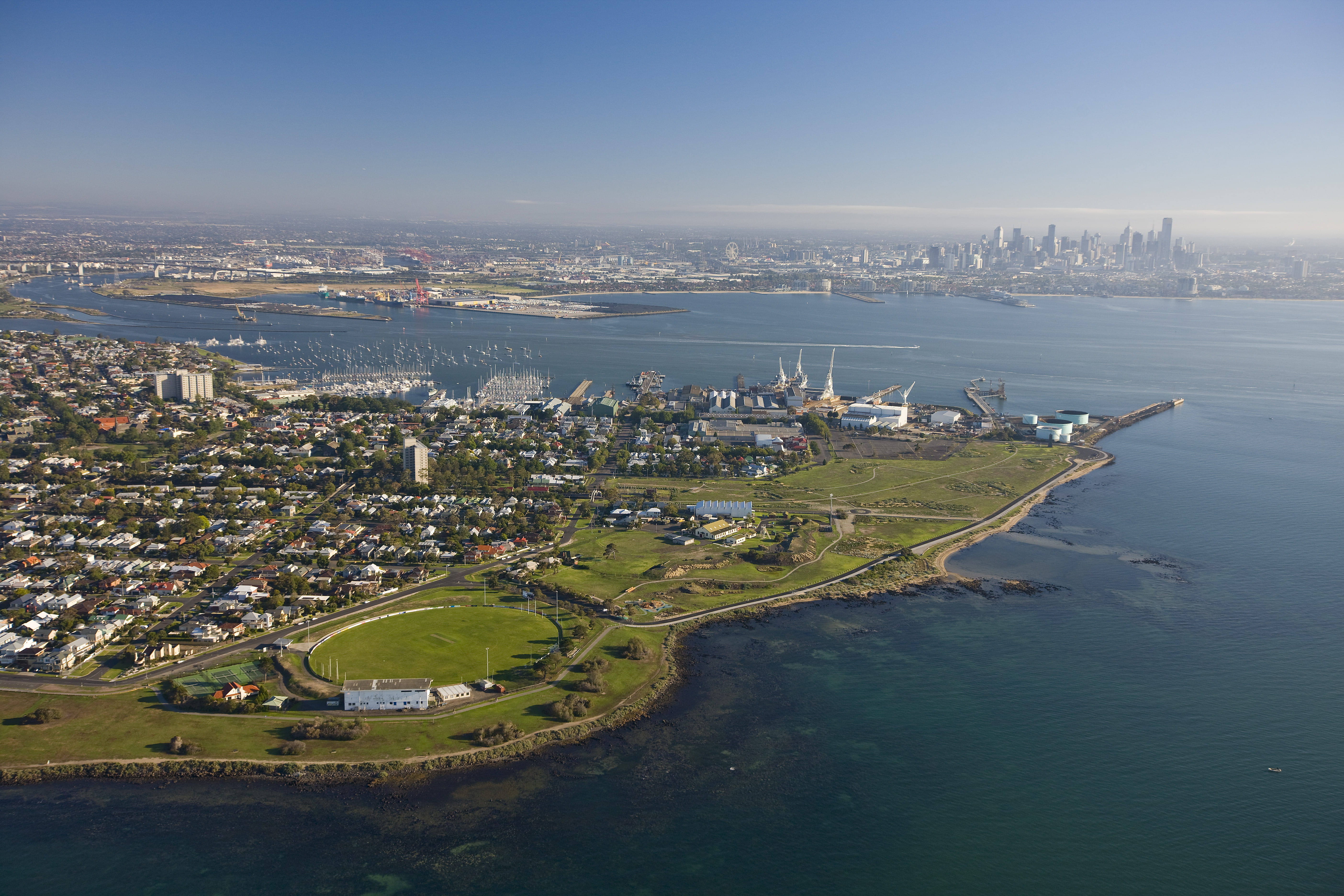 Aerial view of Point Gellibrand Coastal Park and surrounds