Greater Gariwerd Traditional Owners invite you to learn visit and respect Country
Tuesday 21 December, 2021
Barengi Gadjin Land Council Aboriginal Corporation (BGLC), Eastern Maar Aboriginal Corporation (EMAC) and Gunditj Mirring Traditional Owners Aboriginal Corporation (GMTOAC) are representative of Traditional Owners of the culturally significant Gariwerd landscape and all it encapsulates including the land, waters, and skies. Together we welcome the release of the Greater Gariwerd Landscape Management Plan.

The new management plan for the Greater Gariwerd Landscape sets the framework for how it will be respected, preserved and protected in the future.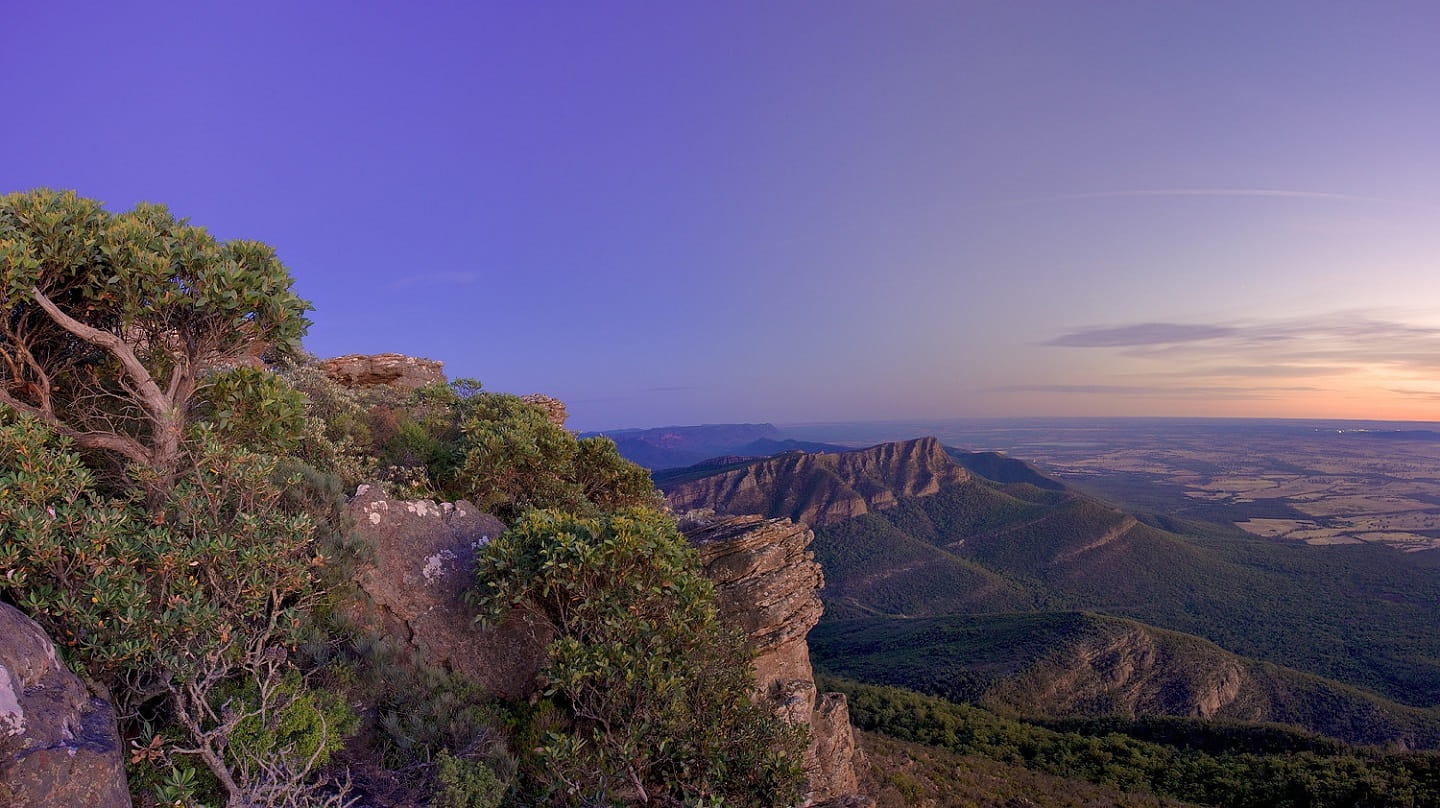 View of Mount William, Grampians National Park

The management plan recognises the significance of Gariwerd as a cultural landscape by sharing insight into Traditional Owner values, so that they may be widely appreciated by managers and the broader community.
It identifies strategies that can be taken together to recognise, preserve, heal and celebrate Country, culture, heritage and the natural environment of Gariwerd.

Gariwerd is a place of healing and spiritual renewal; a place that connects the body, soul and mind. It is a place that allows us to reconnect with Country, and also connects Aboriginal and non-Aboriginal people. As this place heals, so do we.
Quote attributable to Barengi Gadjin Land Council Aboriginal Corporation, Eastern Maar Aboriginal Corporation and the Gunditj Mirring Traditional Owners Aboriginal Corporation:

"Our knowledge and experience inform this plan, guiding the vision for the Greater Gariwerd landscape and how it is managed, and recognise the Traditional Owner stories, knowledge and practices connected with this symbolic place."

"Gariwerd is a member of our family — like our grand-mother, our mother, our sister, our daughter. This is important to us. This is not just park management to our people. This is the return of a stolen family member. This is why it is so important to decolonise the management of land, water, fire, wildlife and the place names of our bio-cultural landscapes. Our reunion with Gariwerd reaffirms our obligations to look after our family member, our Country."
"We recognise the connections between people, communities and Country and want to work together to maintain and restore this special place.

We welcome everyone to learn about our culture and Country, to embrace the seasons, stories and spirits of the creation. Gariwerd is a part of us and who we are, and we ask you to care for it when you visit."
"Gariwerd is a beating heart of Aboriginal spirituality. This land vibrates with the energy of our ancestors. It hums and sings and brings life to everything and everyone."