Protecting huts in the high country
Thursday 13 February, 2020
Scattered throughout Victoria's alpine region are hundreds of historic huts built by a wide variety of groups including graziers, prospectors, the Forests Commission, Country Roads Board, utility providers, and recreational users such as ski and hiking groups.
The huts were built to provide shelter and refuge in remote areas with whatever bush materials were at hand or could be carried in, such as corrugated iron.

Over the last twenty years, concerted efforts to restore these huts has been made thanks to the Victorian High Country Huts Association (VHCHA) and the incredible volunteers.

Given their location among the forested areas of the alps, protecting these high-country huts from the current bushfires has been a challenge for Parks Victoria rangers, FFMVic firefighters and the VHCHA.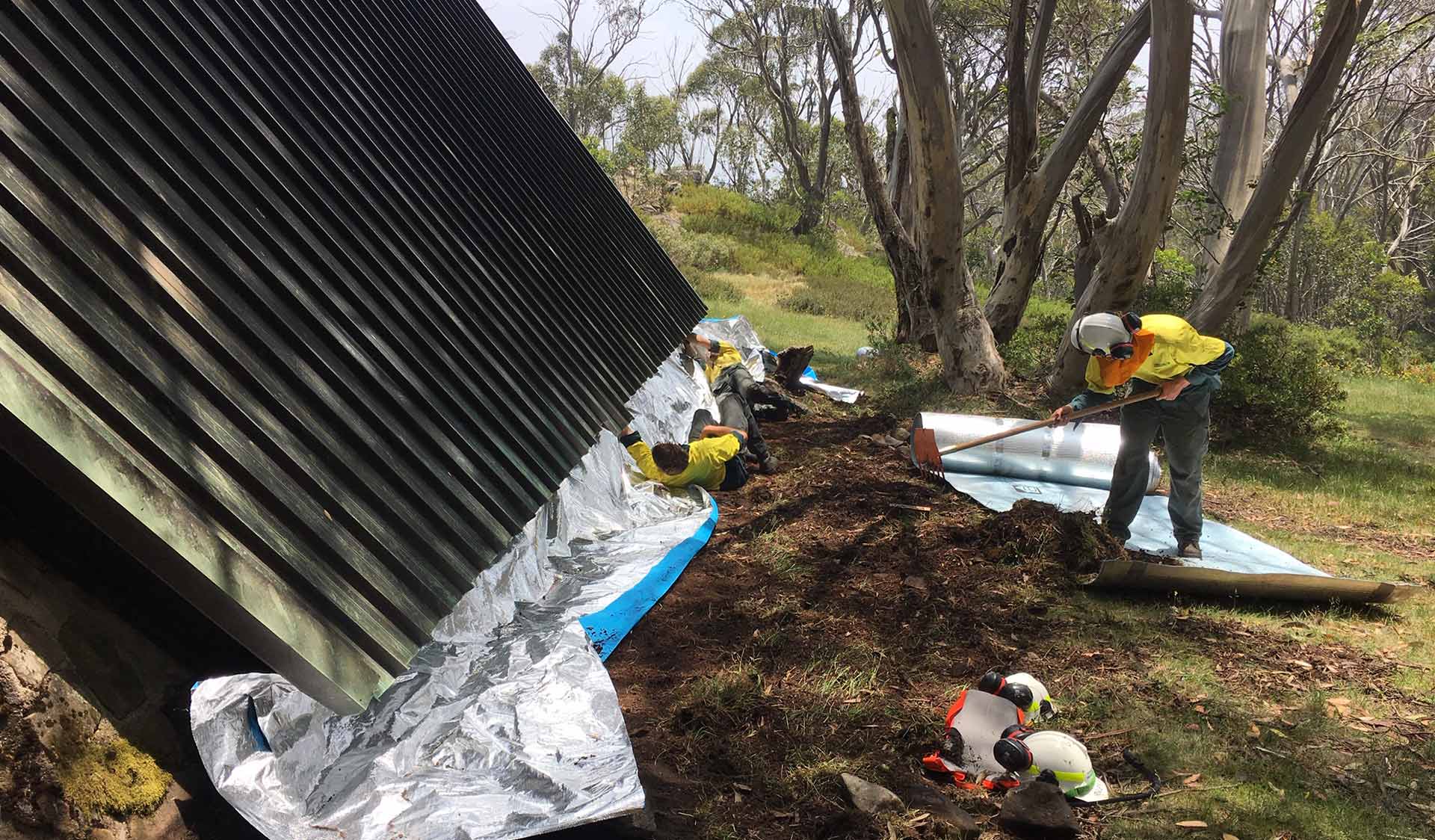 Parks Victoria staff working as part of FFMVic fire crews used hand tools to remove flammable grass and bark from the ground around huts located in the Alpine National Park.

And for extra protection, the Howitt, Gantner, Cope, and JB Plain huts were covered in a unique Kevlar and foil wrap called Firezat. A special tape material is used to join the foil wrap sheets together. The foil helps prevent embers from sneaking in through the cracks and setting fire to the huts.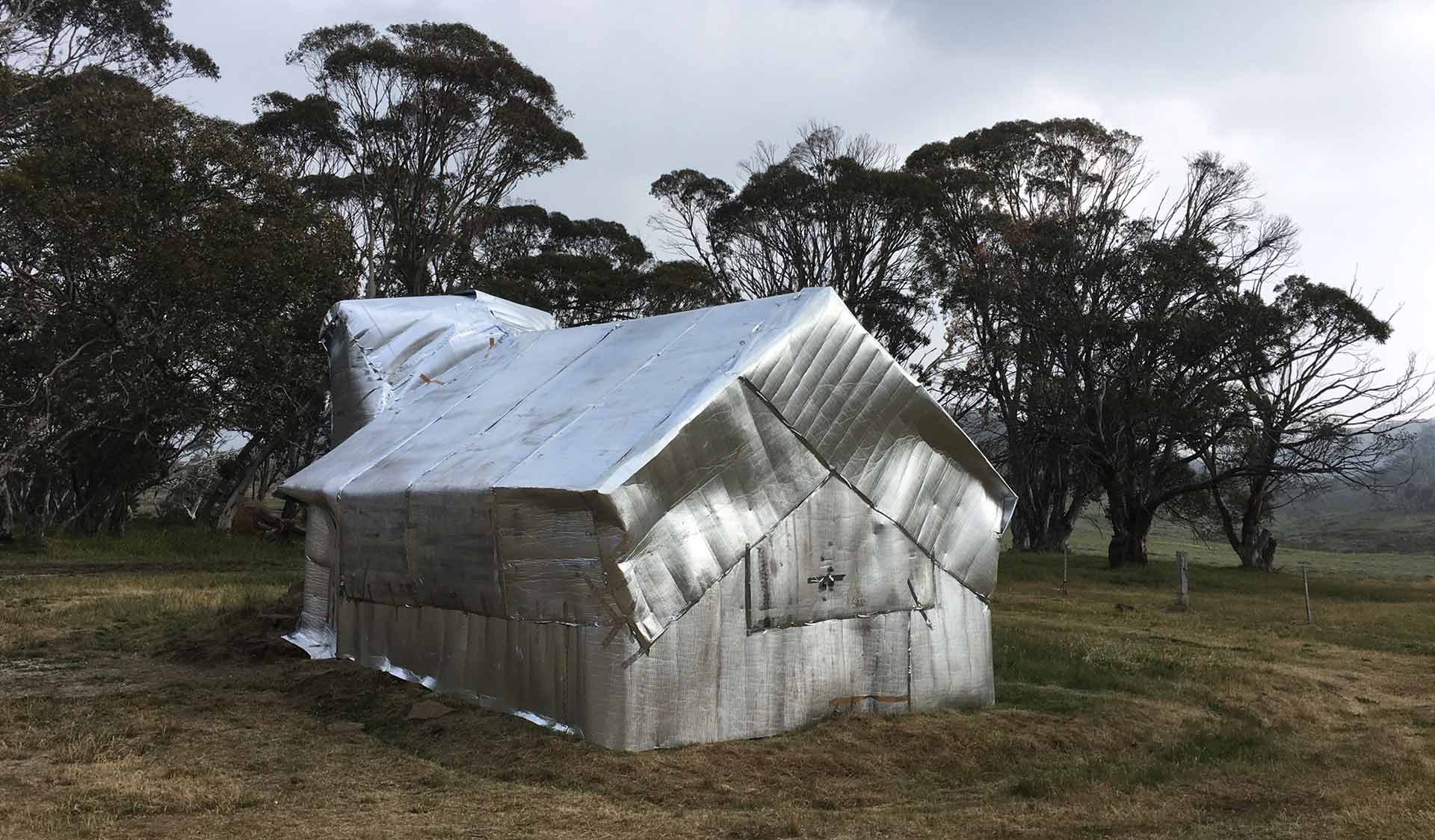 Wrapping was done by FFMVic crews and teams of soldiers from the Australian Defence Force.

Thankfully it looks like the wrapped huts have survived the current fires and will remain wrapped until the threat of fire is over and the park has fully reopened.

The Alpine National Park is still partially closed with some areas reopened to the public

A big thank you to all the FFMVic crews, ADF personnel, and volunteers from the Victoria High Country Huts association who are helping to protect Victoria's high-country heritage.