Improved protection for the Alpine National Park
Monday 1 November, 2021
The Victorian Government has today released the next action plan to reduce feral horse impacts and better protect the Alpine National Park.
The threats and pressures on the health of the Alpine National Park have been exacerbated in recent years by damage from feral horses, deer and other feral animals, extensive habitat loss from the Black Summer bushfires, accelerated impacts of climate change and the limited progress of previous feral horse management methods.
The Feral Horse Action Plan 2021 describes Victoria's approach to improve the management of feral horses and reduce the damage they cause to vulnerable natural and Aboriginal cultural values.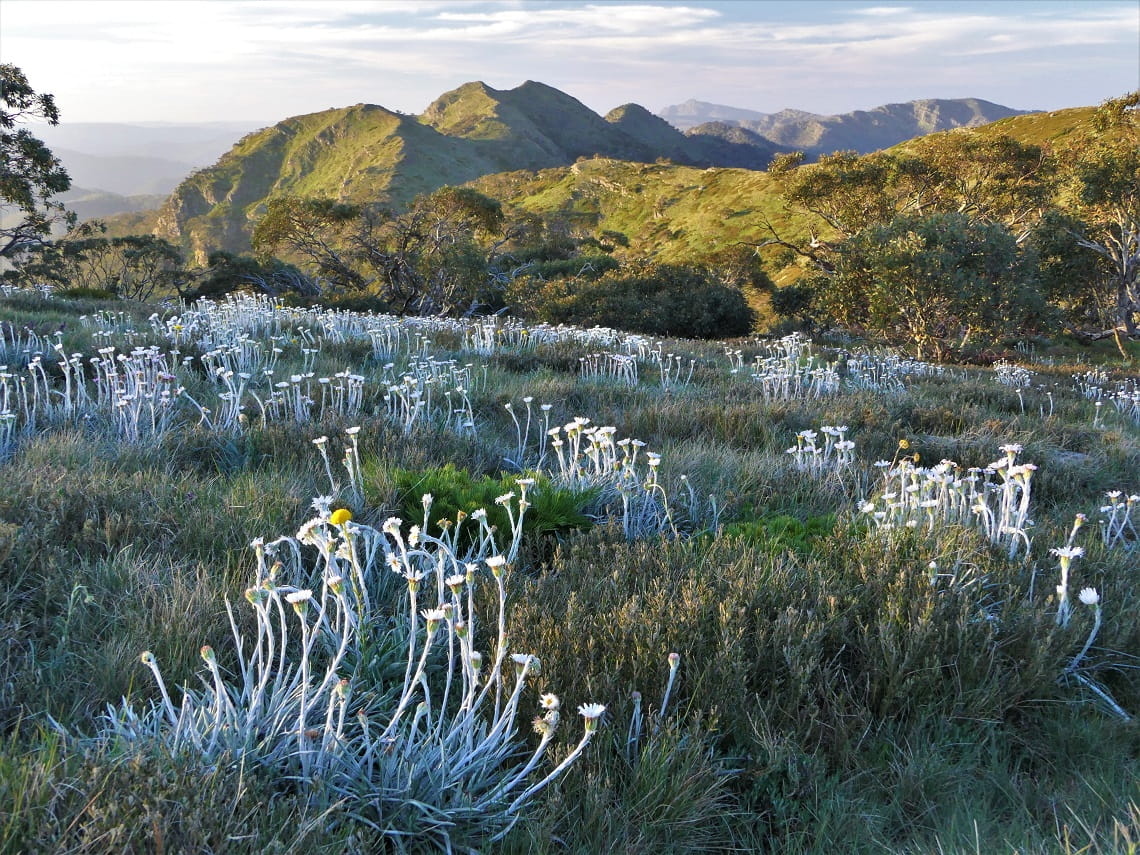 The landscape of Alpine National Park at Crosscut Saw. Credit: Parks Victoria
Many aspects of the management approach remain unchanged from the previous plan: the need to control feral horses in the national park, major impacts on the natural environment, the legislative and moral obligations to undertake this work, and the availability of a range of control methods that can be used.
A key component of the Feral Horse Action Plan 2021 is to maximise rehoming opportunities for captured horses. To date, there has been limited response to repeated and direct public calls for interest in this program, so additional control methods will be necessary to reduce the damage caused by feral horses.
The preferred methods of managing feral horses include trapping and rehoming, tightly managed shooting and construction of small-scale exclusion fences.
The Feral Horse Action Plan 2021 has been developed based on scientific evidence, expert input, management experience, expert advice and community input, with more than 2,800 submissions received through public consultation in 2017 and 2021.
View the Feral Horse Action Plan 2021.
Quotes attributable to a Parks Victoria spokesperson:
"It is critically important to increase efforts to protect this rare and sensitive landscape which has been in decline for decades.
The approach to feral horse management detailed in the Feral Horse Action Plan 2021 is built on increased knowledge and experience, to reduce the threats feral horses bring to Victoria's special High Country native wildlife and habitats.
Parks Victoria is committed to rehoming as many feral horses as possible and requires the community's help to broaden and improve the feral horse rehoming program."