Meet Victoria's first female park ranger
Thursday 3 March, 2022
"You've got to learn to adapt yourself to the conditions you live in."
So said Kara Moana Healy, who made history after taking up her late husband's role as park ranger in 1952.
Born in New Zealand in 1904, Kara moved to Australia with her family when she was still a small child. Her career as a park ranger started in her midlife, when she met and married her second husband, Jim Healey. In 1949, the pair moved to Tarra Valley, now known as Tarra-Bulga National Park, where Jim had been working as ranger for several years.
After Jim's death in 1952, Kara took over his role, and became the first woman appointed to the position of ranger in Victoria. It was a position she'd hold for the next 12 years.
Beyond guiding visitors, taking parking fees and lighting the fires in the picnic area, Kara spent her time in Tarra Valley becoming an expert on the park and its inhabitants - including insects, spiders, ferns, grasses, mosses, lichens and fungi.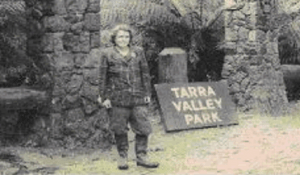 Kara Moana Healy in park ranger uniform (Source: Friends of Tarra-Bulga National Park)
Her passion for the wilds and the resilience she developed growing up in the early 20th century served her well in her role. She became an avid collector of specimens for science, often venturing alone, deep into the rugged unspoilt valley.
When the CSIRO advertised for voluntary collectors of fungi to assist them in their research program, Kara sprang into action. By 1961, she'd contributed 160 different types of fungi to the research body. Two of these were previously unidentified, and were named in her honour: Poria healeyi, and Lambertella healeyi.
CSIRO scientist Neville Walters said that Kara was "easily the best" of the more than 150 collectors across Australia. According to him, "she knew every lyrebird in the park. She wasn't frightened of the snakes, insects and numerous mammals - nor were they frightened of her."
Her attitude to wildlife was remarkable for the time. In 1961, she wrote: "I had a visitor the other day at home – a little Copperhead snake. He came in the front door and went out the back. He just looked at me. I'd been making jam. I saw the movement and thought it was a bird flying through – they often do. You've got to learn to adapt yourself to the conditions you live in. If I think, oh, there's a snake I can't live there, I must kill it, I'd be worried out of my mind if I tried to kill it and failed. I know some snakes only give you half an hour's grace. But I'm not frightened to die."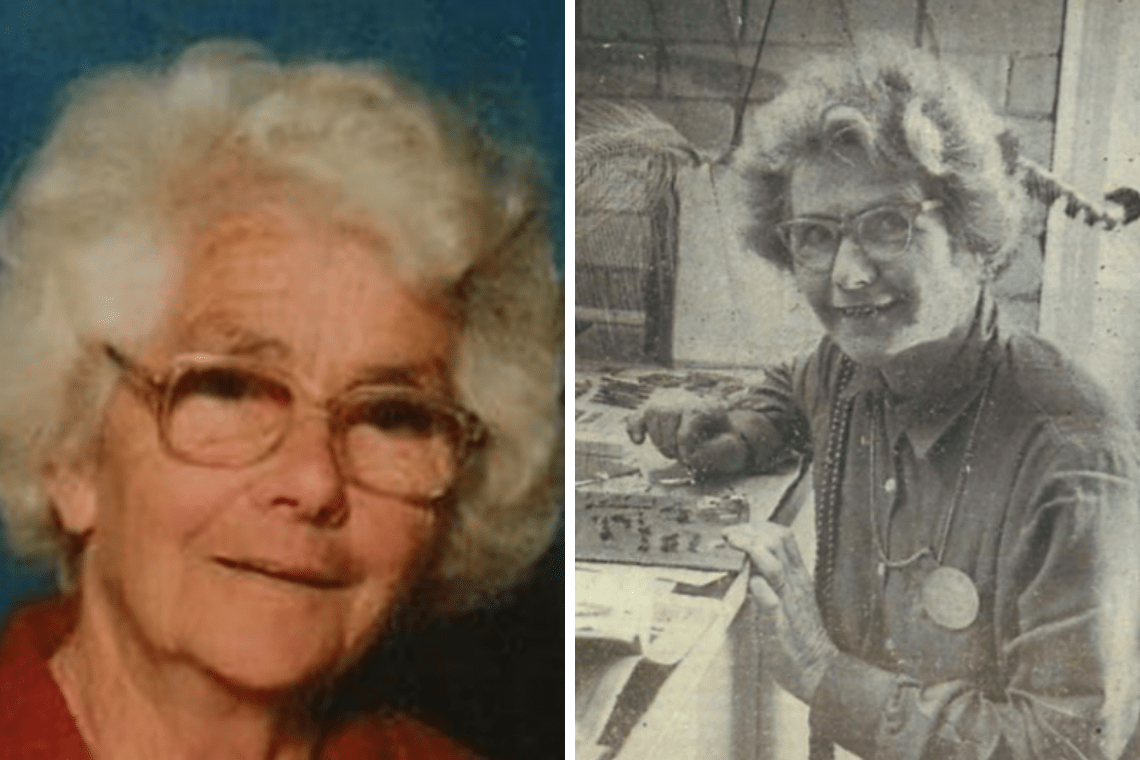 Left: Kara Moana Healy, Right: Kara Moana Healy with some of her collection (Source: Friends of Tarra-Bulga National Park)
Nor was she frightened to stand up for what she believed in. On her retirement, logging companies offered extraordinary sums for her 114-acre property in order to fell the trees for timber. Kara was not swayed. Instead, she sold the property - including the little house - to the Bird Observer's Club for a song so that it could be donated back to the park.
Kara lived to the age of 101. She called her work in the park "the love of her life". Seven decades after taking up the mantle, her legacy is still felt. Today, 27% of the rangers who care for Victoria's most precious places are women. Kara's home, Tarra-Bulga National Park, boasts one of the most comprehensive species records of any park in Victoria - thanks, in large part, to her extraordinary dedication to the natural world.