Meet Emily Unity, champion for inclusion and accessibility in volunteering
Friday 12 May, 2023
"I think most people want to help protect our endangered animals. However, there's a lack of awareness of how exactly we can do that." Emily Unity is an author and mental health professional who's passionate about advocating for the human rights of all people, regardless of background, identity, or intersectionality.
Born on the lands of the Whadjuk Noongar people in Perth, Emily has been volunteering since they were just 12 years old. Now living in Melbourne, on Wurundjeri land, Emily uses their experience as an LGBTQIA+, disabled, and neurodiverse young person to inform their professional and volunteer work.
"From a young age, I've been passionate about helping other young people that were struggling with mental health challenges. I loved having the opportunity to give back and continue the cycle of helping people who had helped me. It's something I cherish and feel privileged to be able to give back in different and meaningful ways."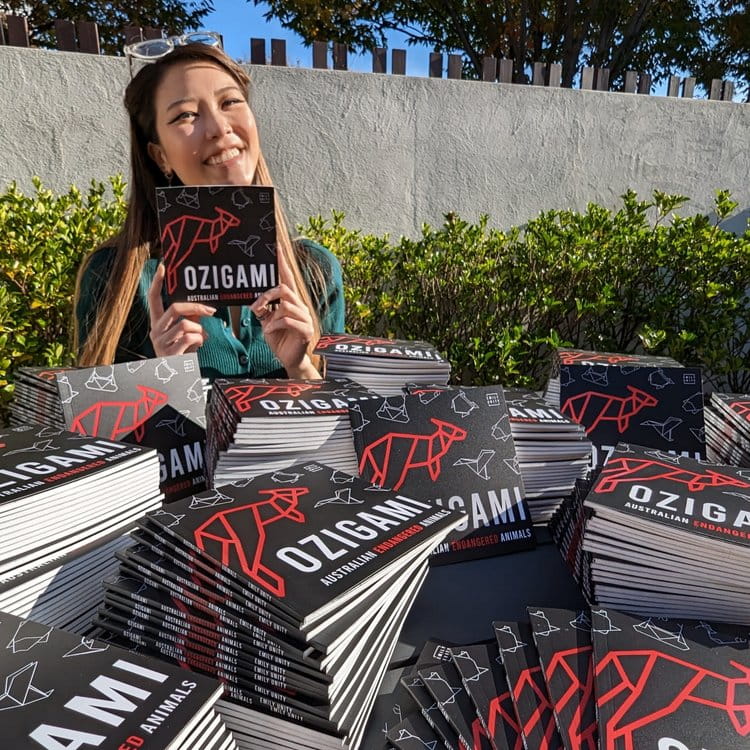 For their work, Emily was awarded Mental Health Advocate of the Year, Youth of the Year, Disability Leadership Award, Innovation in Protecting Children Award, Children and Youth Empowerment Award, Community Leadership Award, 25 Under 25, 30 Under 30, and inducted in the first cohort of the Multicultural Honor Roll.
Their latest project, Ozigami, is a collaboration with Parks Victoria, and has been funded by the Youth Volunteering for Nature Fund.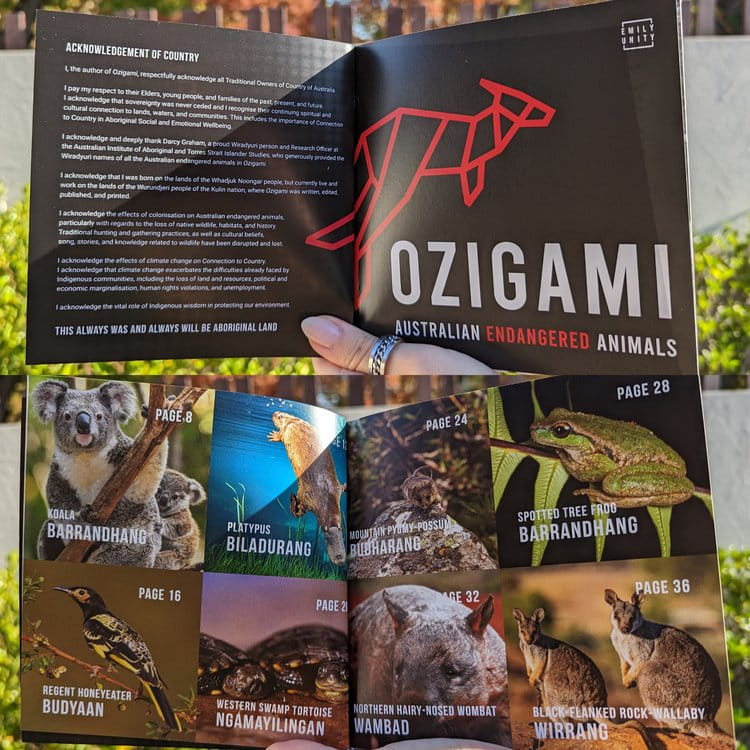 "With Ozigami, I wanted to provide a fun and easy way for people to learn about and help protect our animals! I've always LOVED animals, and my favourites were always Australian ones! As I grew up, I sadly learned that many of the animals I loved could disappear forever. I was shocked that many of the Australian animals I loved were endangered or at risk, which meant that future young people may never get the chance to see them."
Ozigami is a book about fun and easy ways to protect Australian animals. Each chapter features one Australian endangered animal, including three interesting facts, three of their biggest threats, and three things readers can do to help. The book contains fun and easy instructions about how to make your very own origami animal.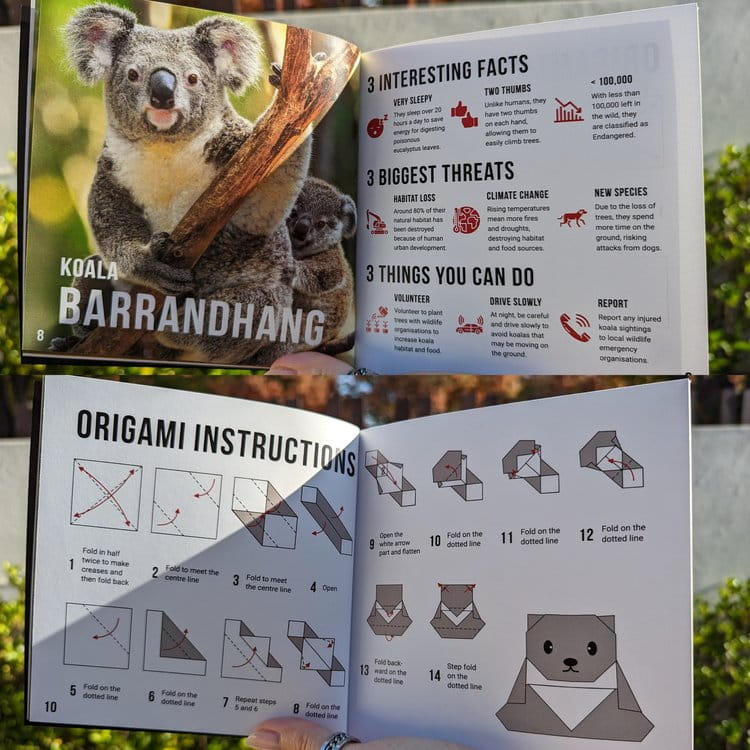 Through the Youth Volunteering for Nature Fund, Parks Victoria funded the printing of the first 100 copies run of Ozigami. Emily plans to donate FREE copies of Ozigami to individuals, communities, and organisations interested in protecting Australian endangered animals.
"I believe everyone can do something to protect our endangered animals. No matter who you are or where you come from, I hope you enjoy learning about our Australian endangered animals, their Indigenous heritages, and how we can protect them."
"I feel so grateful to have connected with the most amazing and passionate team at Parks Victoria. This project is incredibly meaningful to me, and the team has made it possible!
If you'd like to learn more about Emily's work, watch the Advocating for the environment webinar.
Hosted during National Volunteer Week 2023, viewers will hear from Emily Unity and Sione Ikafanga, a proud Wiradjuri Man and the Cultural Landscape Advisor in Parks Victoria's Managing Country Together team. Listen here as they discuss the importance of inclusivity & aboriginal culture in conservation.
The Youth Volunteering for Nature Fund is part of the Victoria's Great Outdoors program, which seeks to get more Victorians, from all walks of life outdoors enjoying nature.