Removing weeds to protect habitat at Wilsons Prom
Thursday 27 July, 2023
Australian seabirds will have an easier time building nests following the removal of invasive weeds from islands surrounding Wilsons Promontory National Park.
The introduced plant species threaten the habitat of Short-Tailed Shearwaters, Fairy Prions, and Little Penguins who call the islands home.
The weed control program, run during April and May this year, was a collaboration between Parks Victoria and environmental tourism operator, Pennicott Wilderness Journeys.
"Together, we're working towards a common goal of safeguarding the unique biodiversity and natural heritage of Wilsons Promontory National Park," Area Chief Ranger Brett Mitchell says.
"By eradicating these weeds, which are degrading key ecological attributes, we aim to restore the natural balance and ultimately ensure the long-term conservation of these precious offshore islands."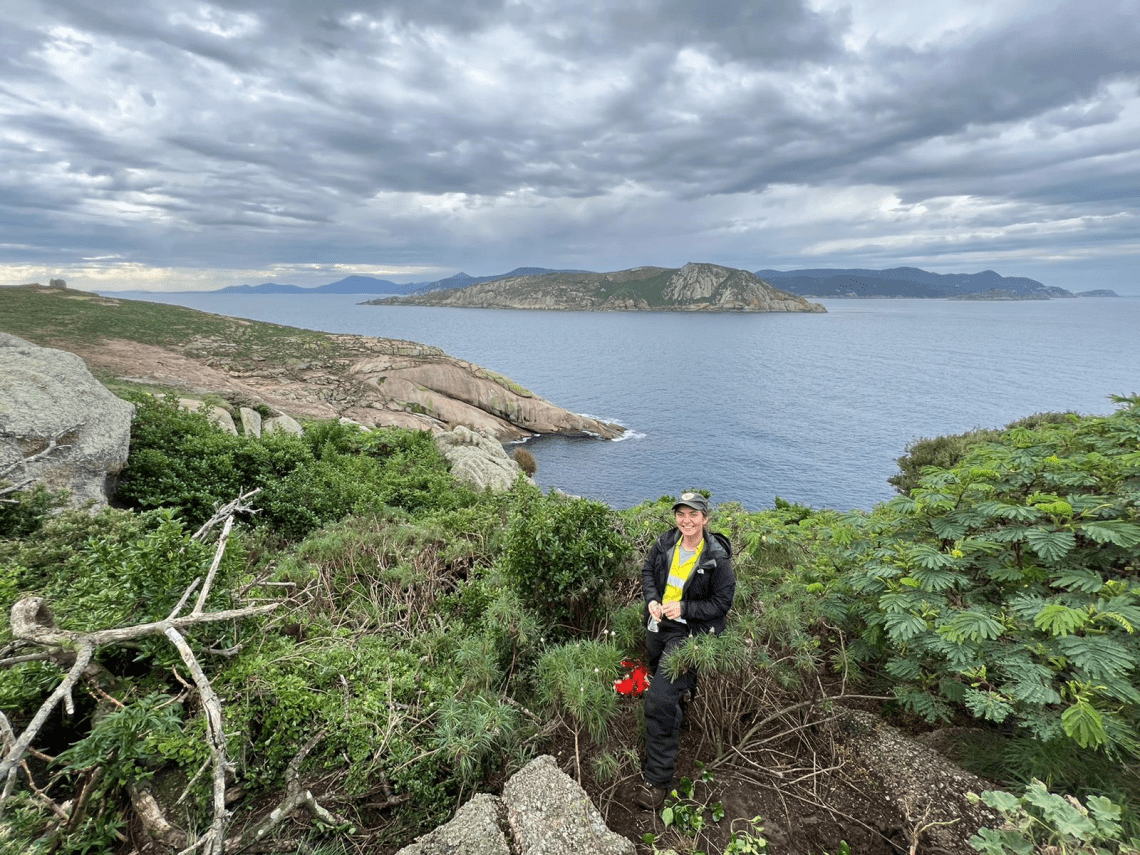 Parks Victoria Team Leader Cassie Nolan, with Anser Island in the background. Credit Parks Victoria.
Simply getting weed removal crews to the islands is a challenge, as their remote location and rugged terrain mean they can only be visited by chartered boat or helicopter. The weather needs to be perfect, no rain and only light winds – rare conditions for the Prom.
Once on the island, crews trek to find invasive weeds among the thick undergrowth and animal burrows. Rangers crawl to reach some weeds and climb to reach others; it's physically demanding work.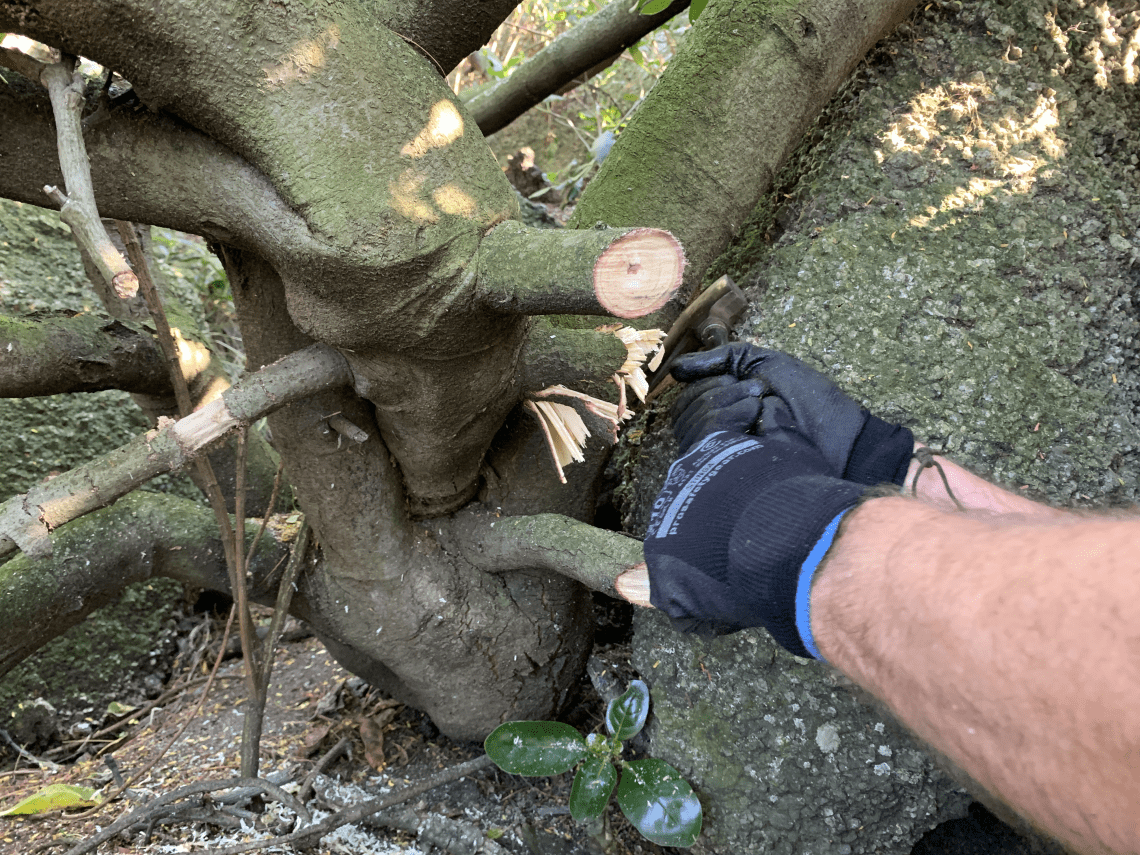 Removal of the invasive woody weeds is a tough, manual process. Credit Parks Victoria.
While Parks Victoria conducts annual weed removal on these islands, this year's partnership with Pennicott Wilderness Journeys has allowed rangers and contractors to dedicate twice as much time as usual to the project.
By supplying staff, equipment, and finances, the environmental tourism operator has enabled extensive work on the Corner Inlet Islands, and Kanowna Island, where Parks Victoria rangers also surveyed the island's endangered native plants.
Robert Pennicott, Managing Director of Pennicott Wilderness Journeys says he's proud to partner with Parks Victoria and identified island restoration as one of the company's long-term commitments.
"We have a proud tradition of protecting island habitats and restoring ecosystems through pest eradication and invasive weed control. Seabirds depend on islands as safe places to breed which at the same time contributes to the health of other plants and animals," he says.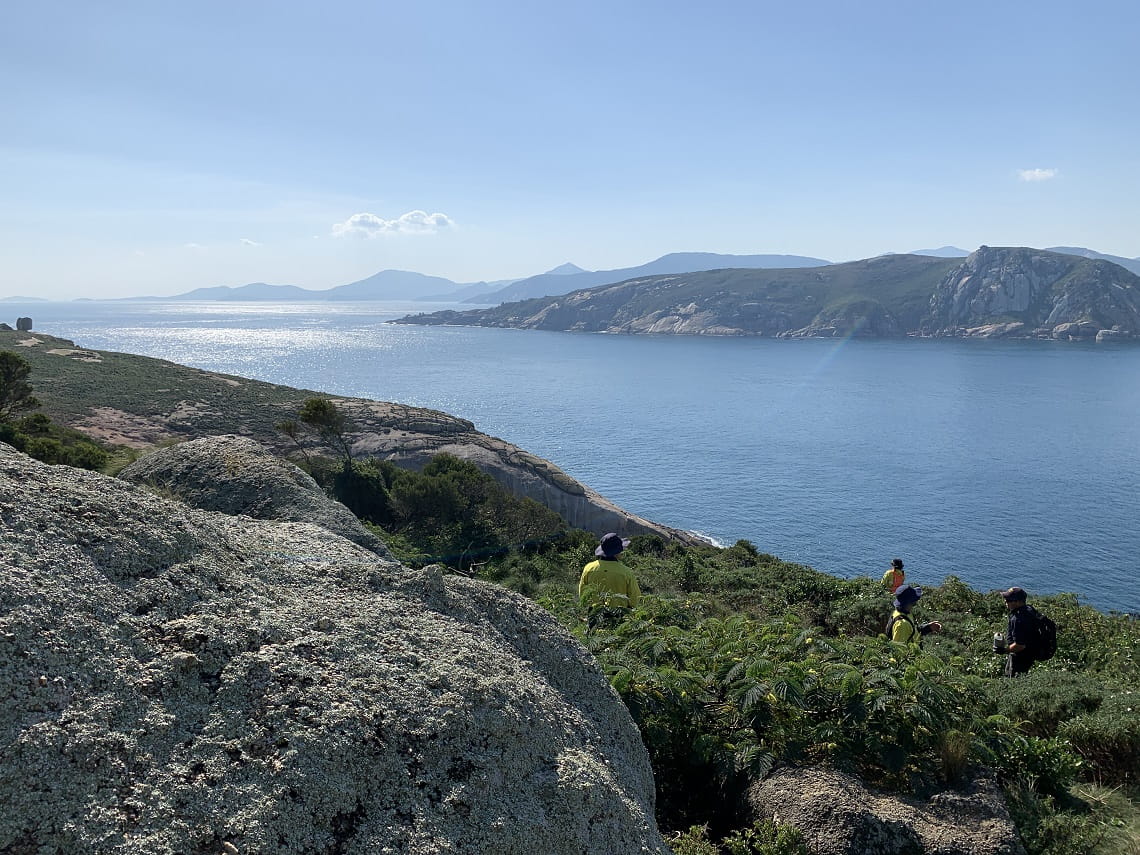 Staff Among the weeds on Kanowna Island, with Ansar Island and the Prom in the background. Credit Parks Victoria.
The Wilsons Promontory National Park encompasses a range of different environments. It forms part of an Aboriginal cultural landscape that contains physical and intangible heritage, and places significant to Boonwurrung, Bunurong and Gunaikurnai Traditional Owner groups.
In the future, Parks Victoria plans to transform the Prom into a climate change safe haven.
Large scale invasive species control, habitat restoration, and threatened species recovery programs are in store to create Victoria's largest conservation sanctuary where native plants and animals thrive.
Parks Victoria will be working with Traditional Owners, conservation and research organisations, and the community through all stages of the program.