The six big health benefits of birdwatching
Thursday 5 October, 2023
There's an easy solution for combatting the stressful effects of everyday life and improving your mental health at the same time – just look up!
New studies have shown birdwatching doesn't just give enjoyment to dedicated twitchers, but instead brings positive lasting impacts on mood and mental wellbeing for people of all ages and abilities.
With Victoria home to more than 500 different species of birds, there's an open invitation for everyone to indulge in a little bit of birdwatching to in order to boost our mental health.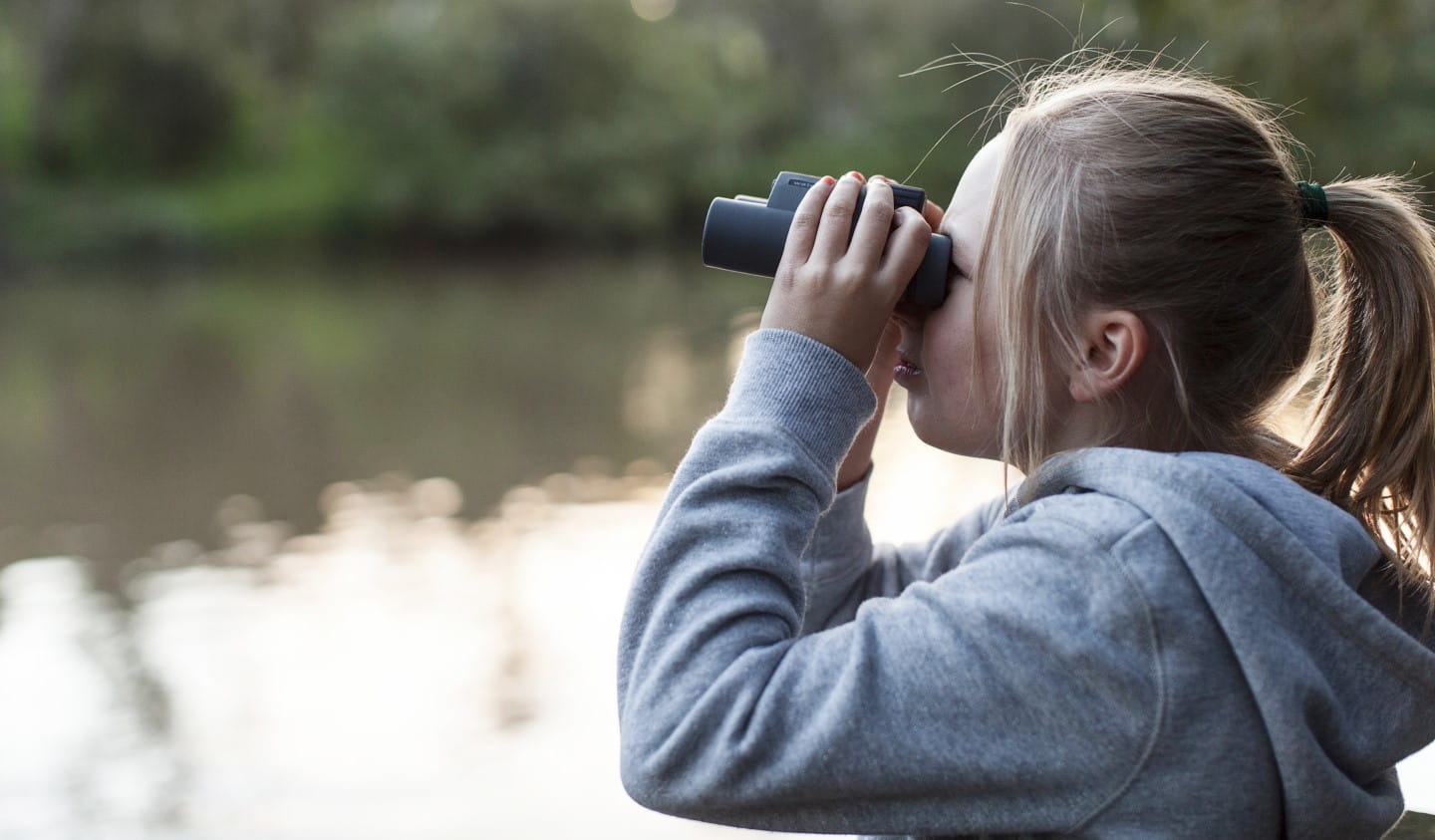 Here are six of the big blissful benefits birdwatching brings:
1.
Birdwatching improves mood and mental health

Researchers asked more than 1200 participants from around the world, including Australia, to regularly record how they were feeling, and whether they could see or hear birds. The results showed the average mental wellbeing score increased for those who had been near birds. The study noted that this positive boost to mental health was also felt by people who had been diagnosed with depression.

So there you have it - birds are good for the brain!
2.
It keeps you physically active

Birdwatching is not an overtly physical activity, however everybody has their own way of doing things.

Some twitchers may like to find a particular place to sit and wait for birds to appear (like a bird hide for example). Others may prefer spotting different birds while walking around the local park, identifying them as they go, and keeping their daily step count up. More adventurous birdwatchers might also want to hike to harder-to-reach places in the hope of finding a particularly rare species. It's up the individual how much effort they want to put in.

What all of these have in common though is they require some element of walking and being outside, and it's well-known that walking regularly and remaining active is good for your overall health.
3. Being in nature is good for you
There is growing scientific evidence and generations of traditional knowledge which shows that spending time in nature is good for our mind, body and soul.
Simply put, being in nature is good for you.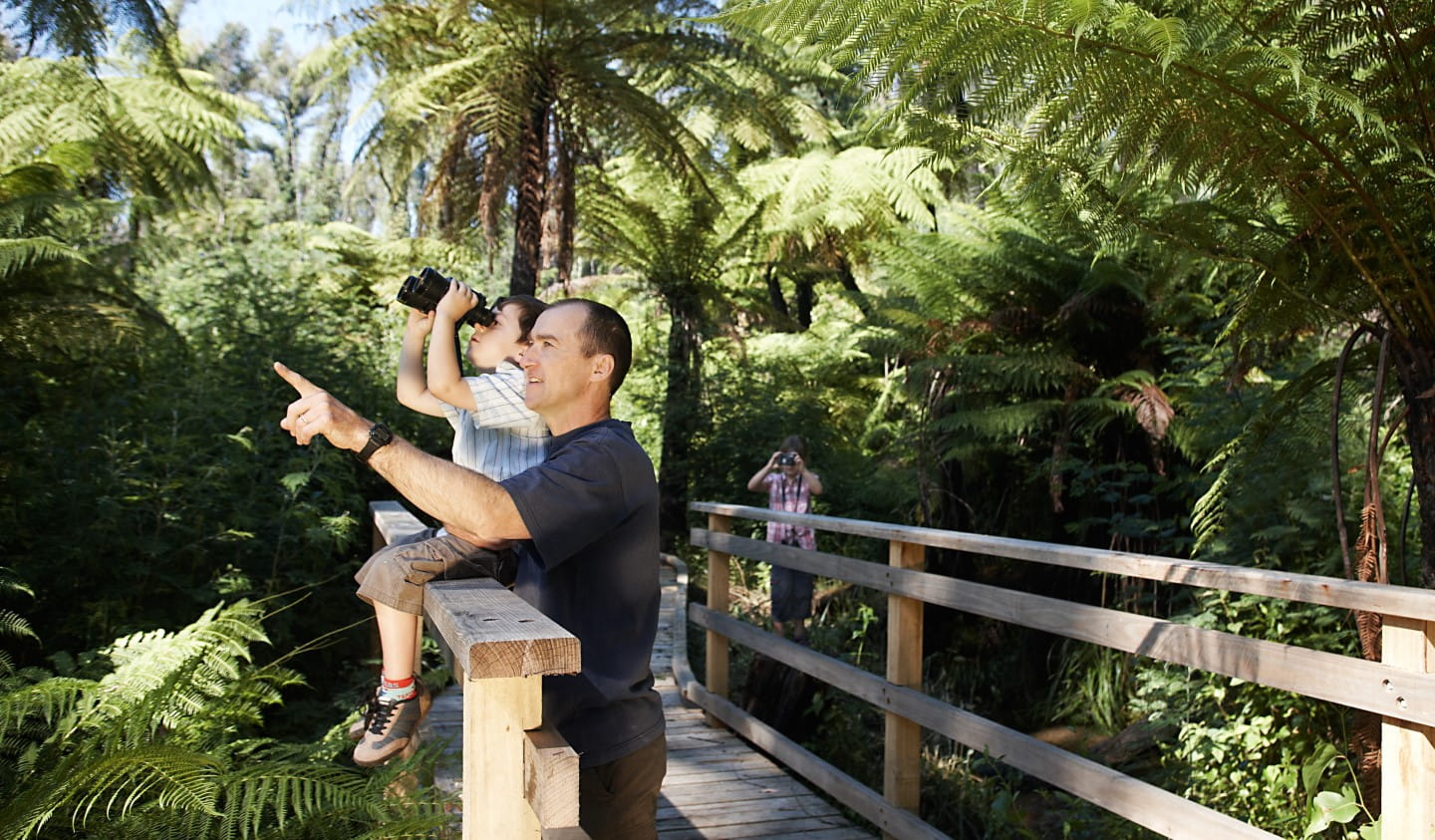 Photo: Birdwatching can be enjoyed by people of all ages and abilities no matter where they live.
4.
Birdwatching can create moments of wonder

You don't need to be an expert and know what type of bird you're observing to get enjoyment out of the experience. Being present and quietly observing a bird in its natural state can produce moments of awe and wonder - moments like watching a giant Wedge-Tailed Eagle take off from the ground, or an Azure Kingfisher swoop down and pluck a fishy morsel from a fast-flowing river.
5. It stimulates the senses
Don't get us wrong, birdwatching is a very relaxing activity, but that doesn't mean you'll be slacking off. Instead, your vision and hearing will be working in overdrive, keenly searching for any movement in the treetops or quietly listening for nearby chirping.
Ensuring our senses remains stimulated is particularly important for infants, older adults and people with neurocognitive disorders.
6. Birdwatching challenges you
Birdwatching can feel like a game for some twitchers who attempt to catalogue every bird they see. This can be an addictive activity, and will sometimes motivate a birdwatcher to stay outside a little longer just in case a new bird flies past. If you want to get started, create a list of local birds you might see in your area, get out there, and tick them off one-by-one when you catch a glimpse.
Where are the best places to watch birds in Victoria?
Victoria is home to an incredibly diverse range of ecosystems and landscapes, all of which offer a wealth of opportunities for birdwatching.
Parks Victoria biodiversity science manager Dr Mark Antos said Victoria is "the ultimate sampling platter" for birdwatchers.
"We have everything from snowy mountain tops, tall wet forests, winding rivers all the way though to arid inland dune fields. This results in a very diverse range of birds to be found," Dr Antos said.
"Within the span of a few days you could be watching a Pink Robin in a rainforest gully, a flock of Red-tailed Black Cockatoos in a red gum woodland and a Malleefowl digging through the dusty sands of our Mallee parks. Not to mention a host of migratory shorebirds which arrive at our wonderful wetlands during spring each year," he said.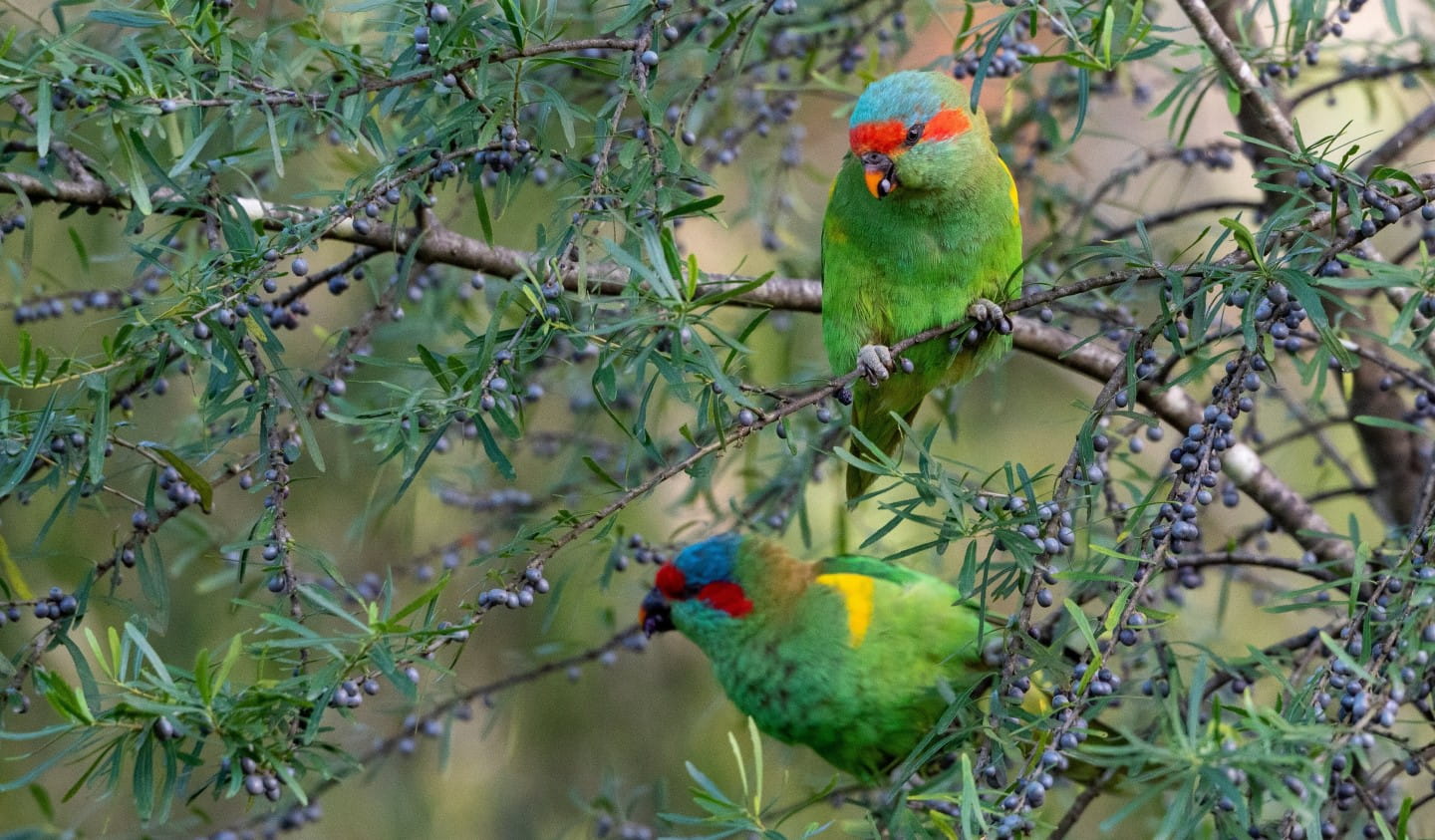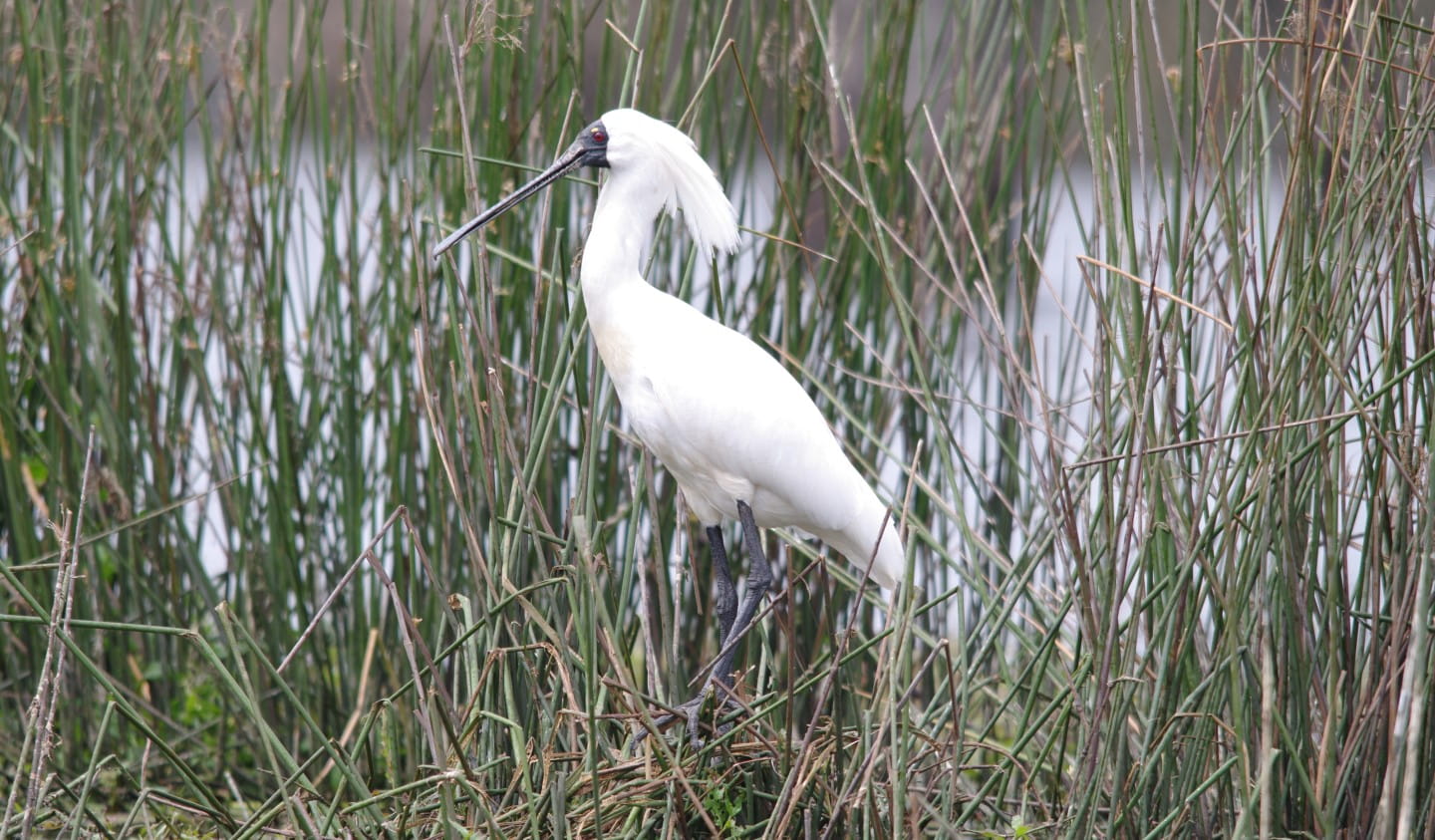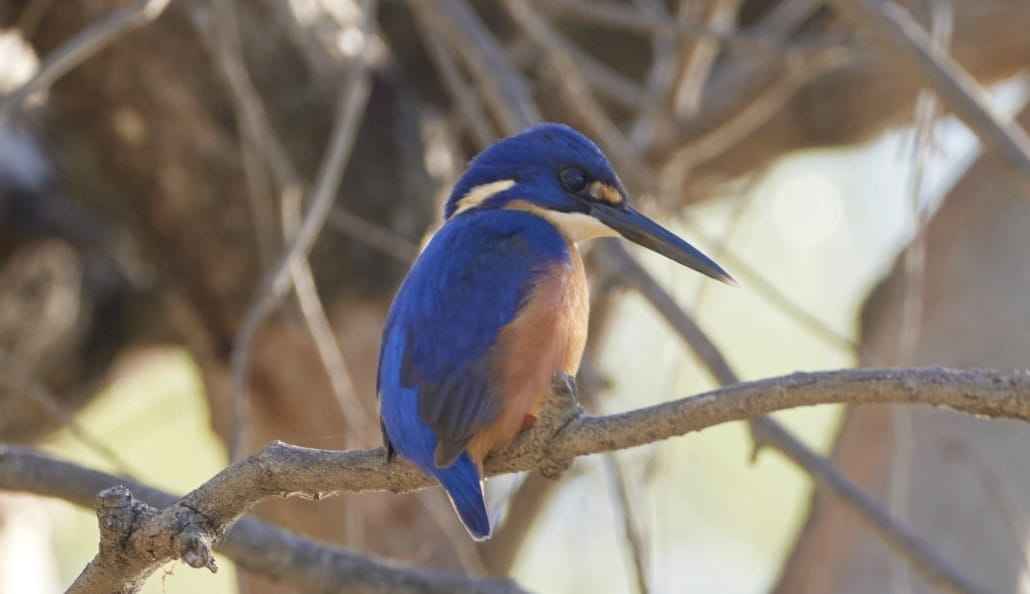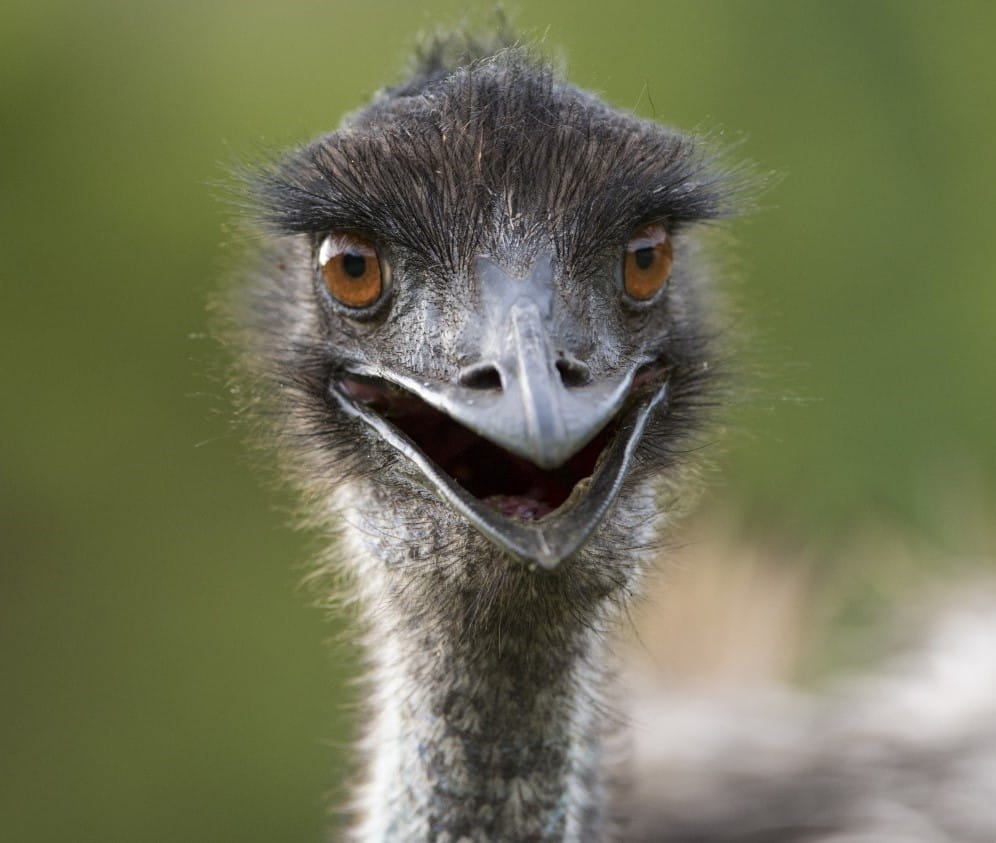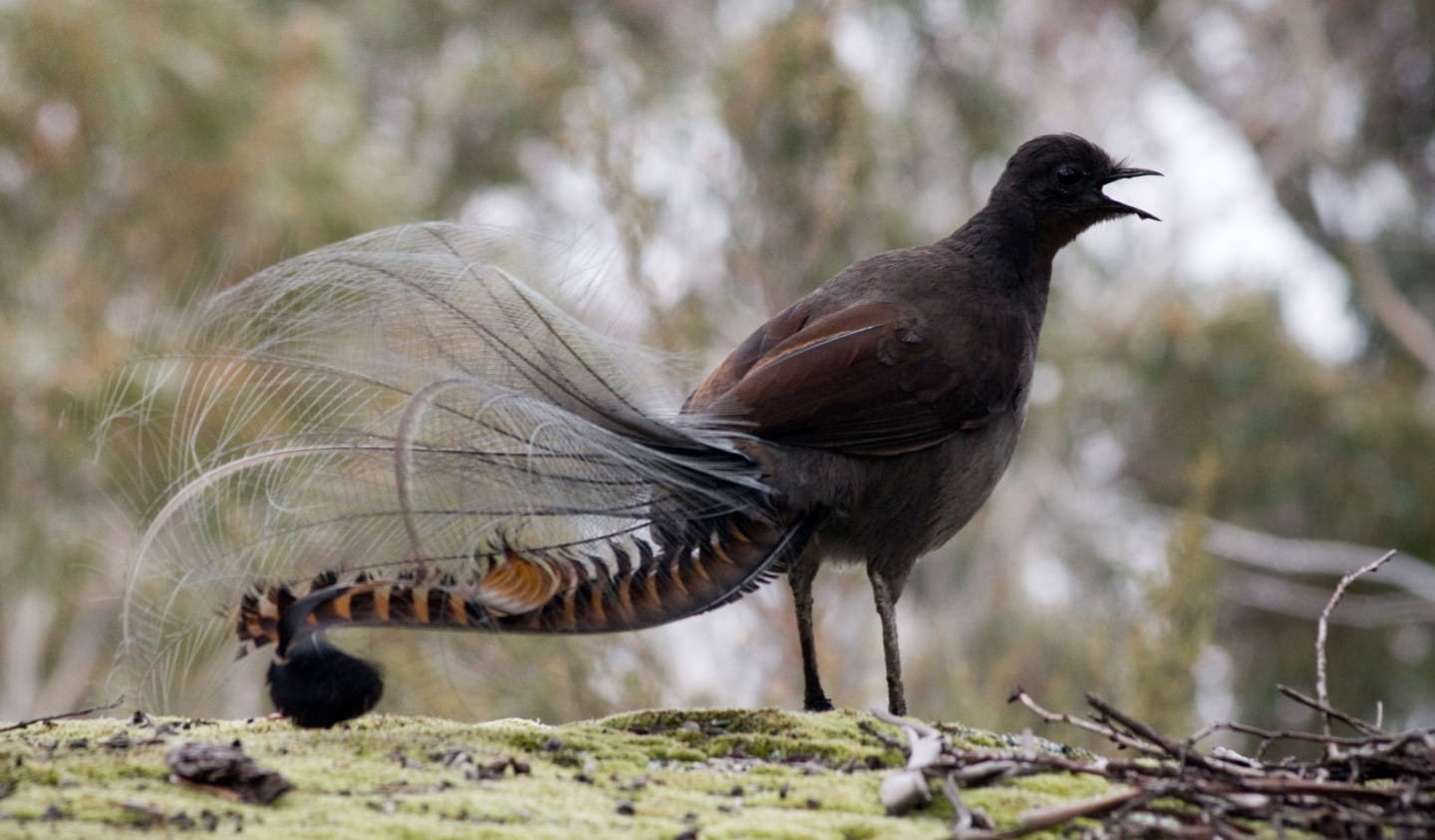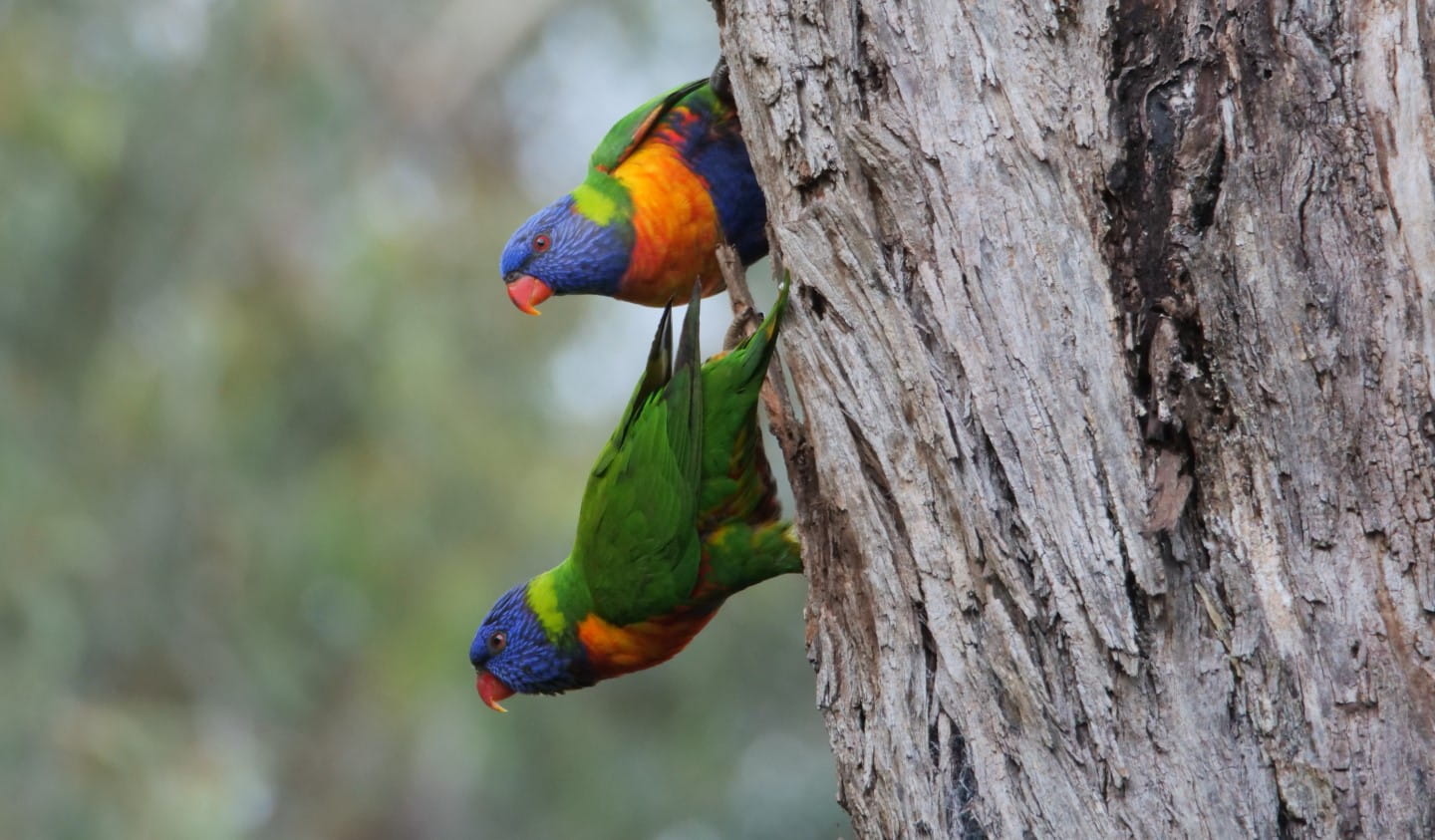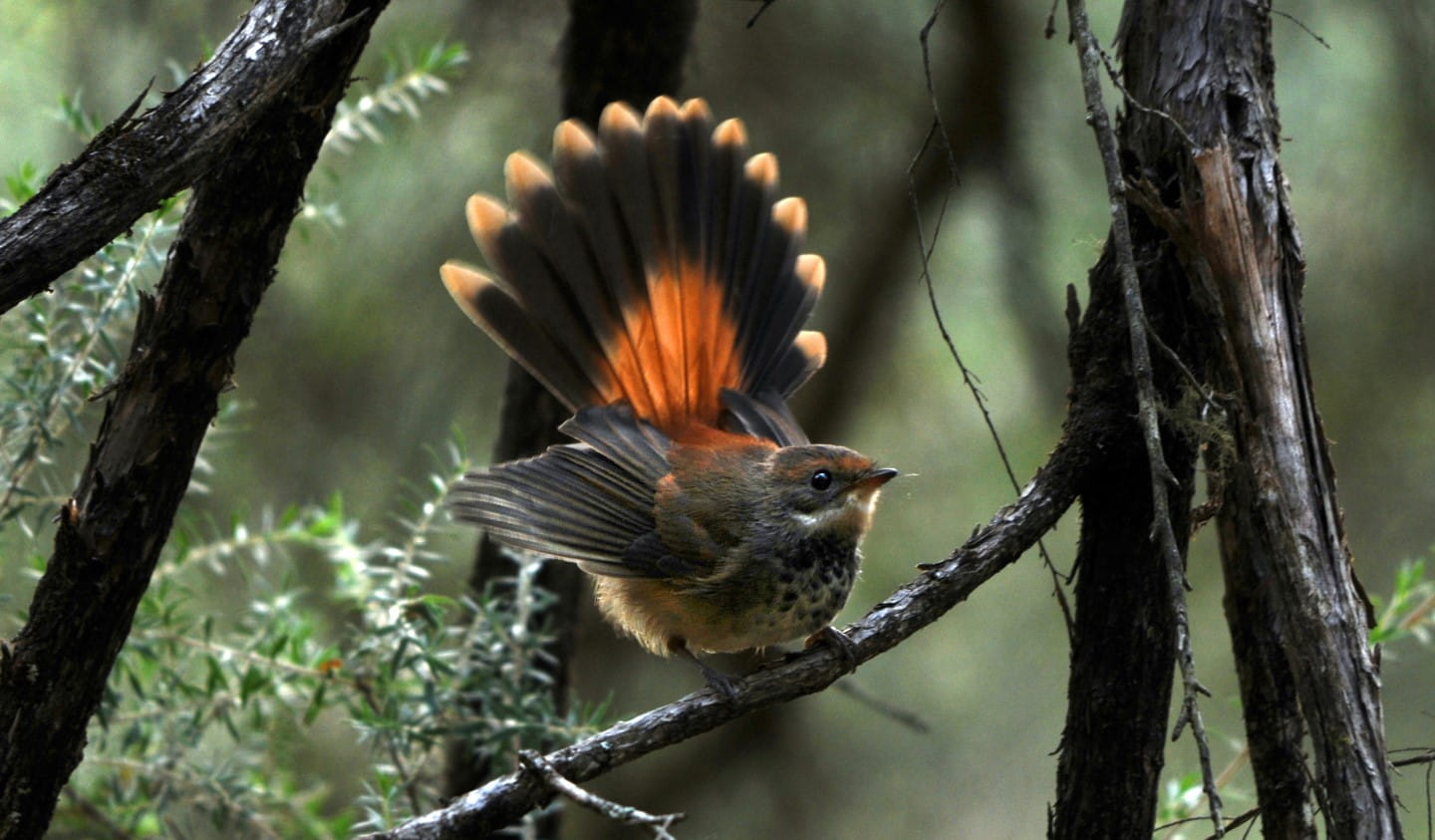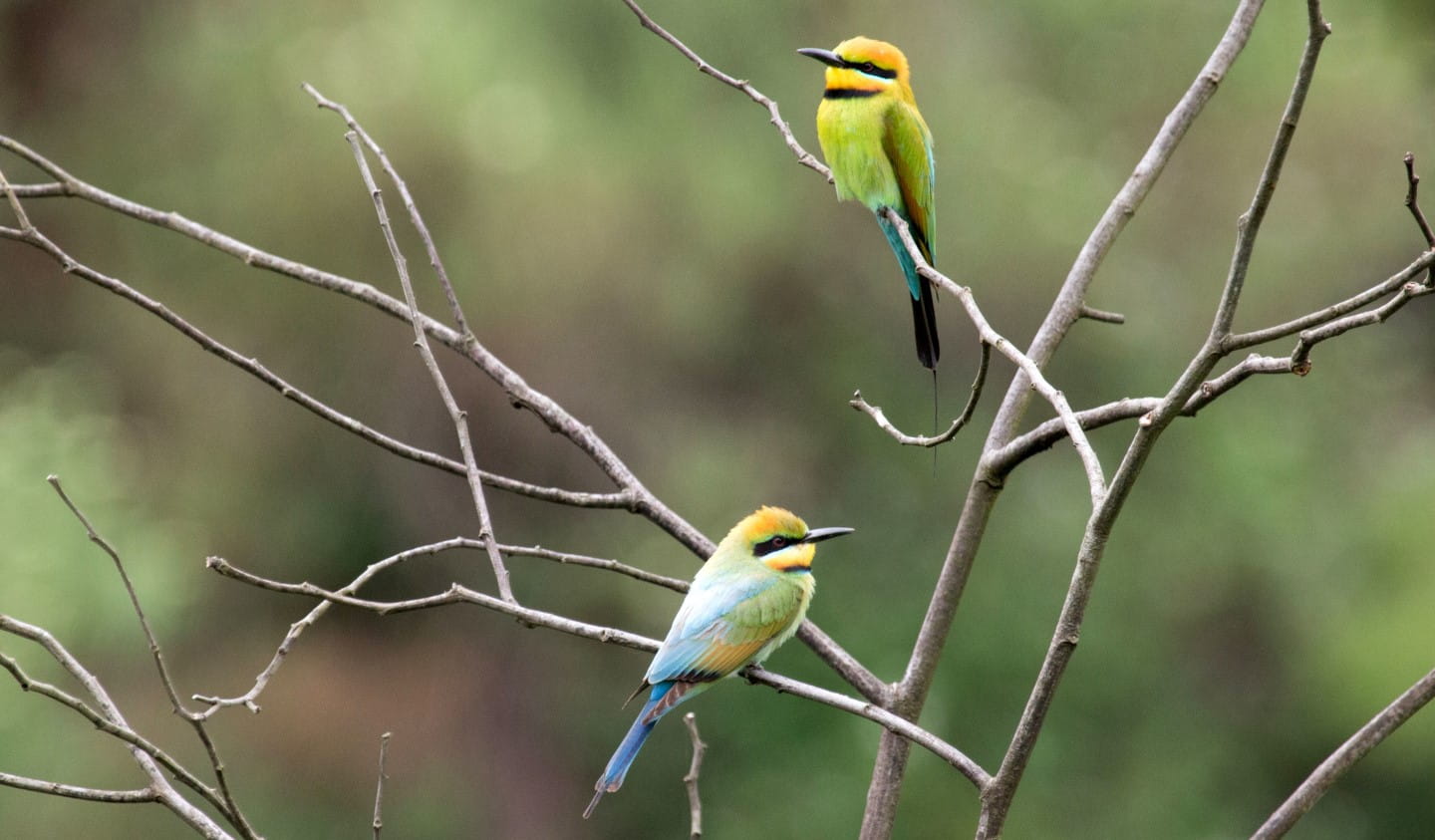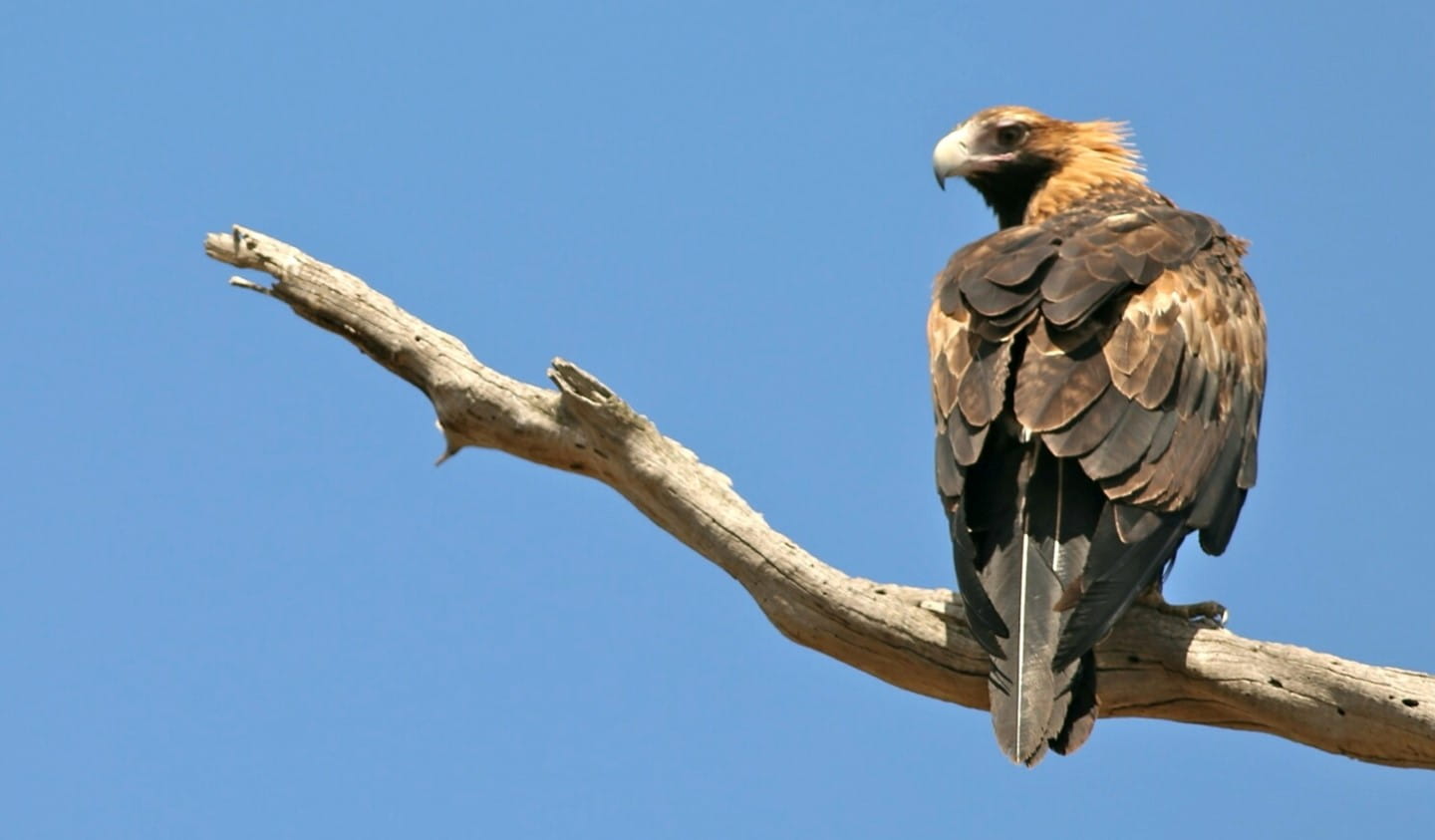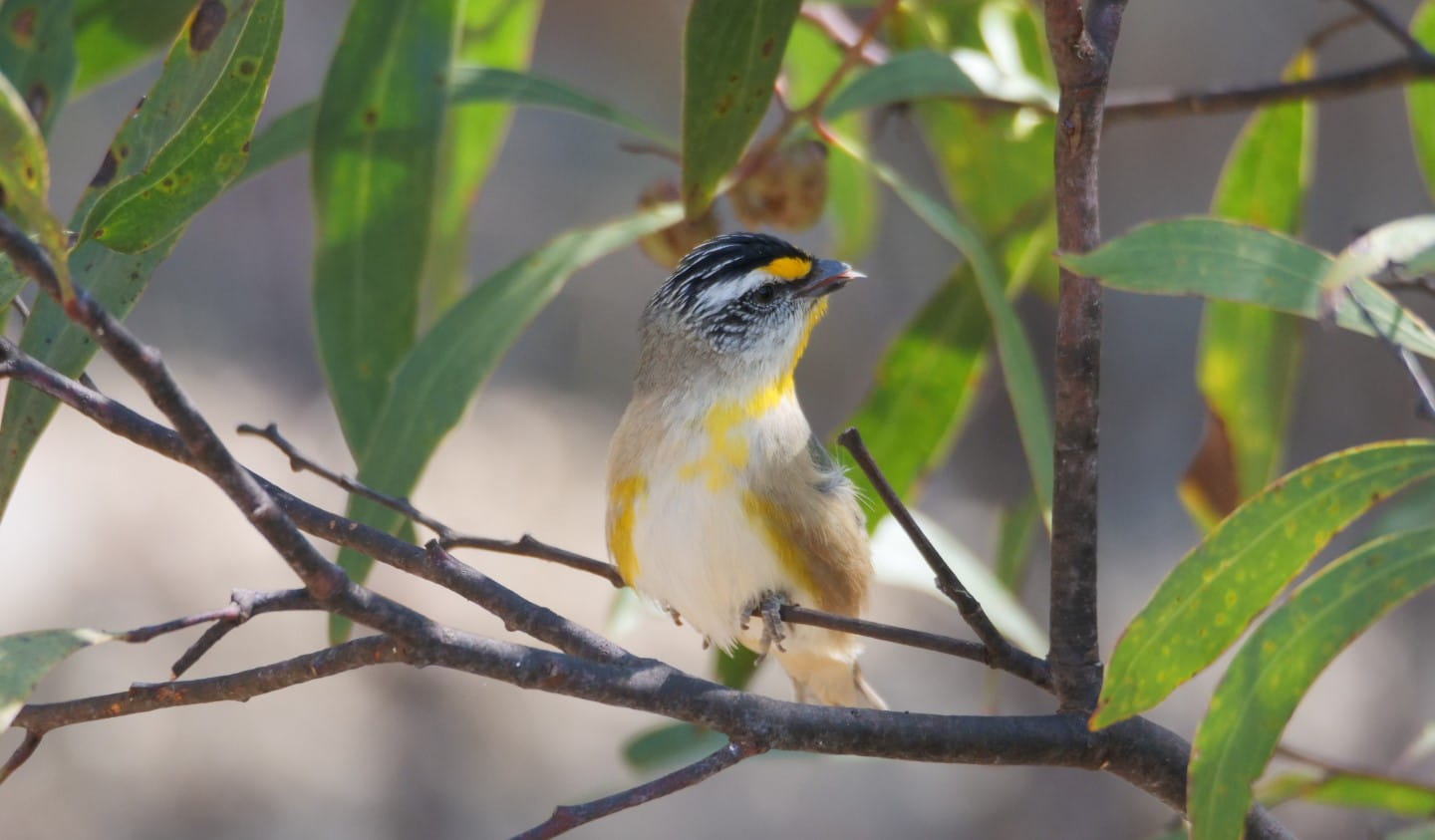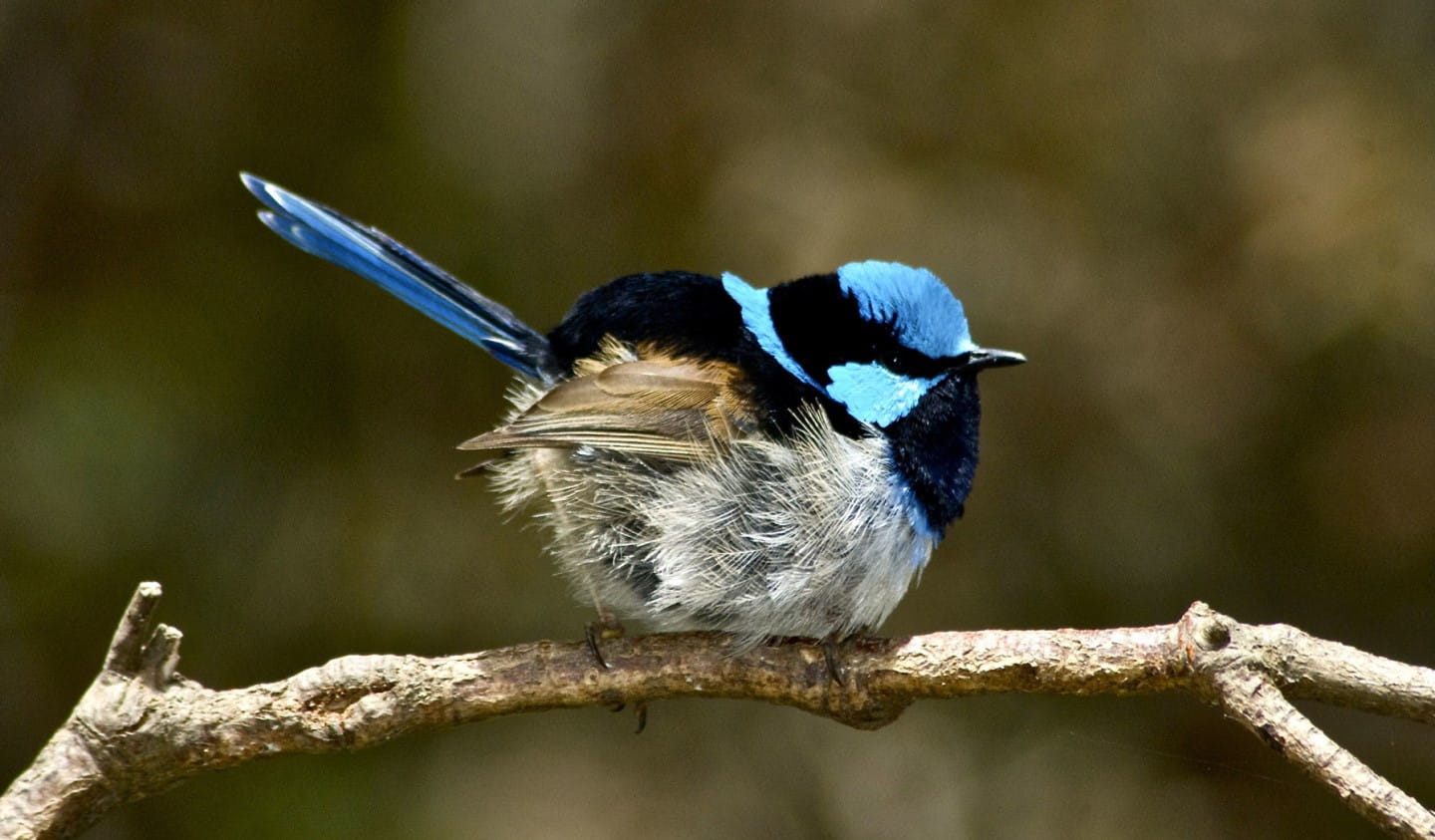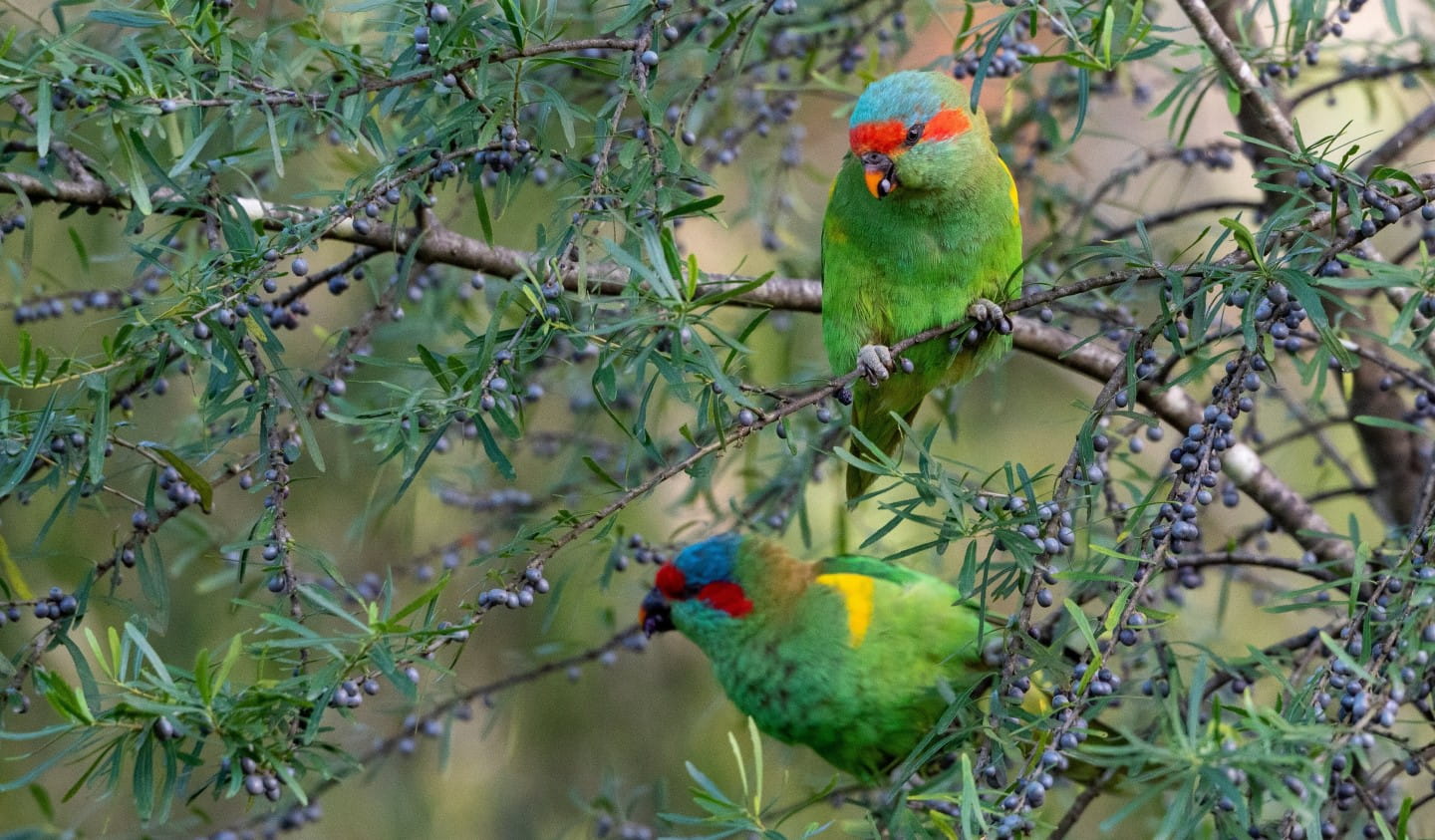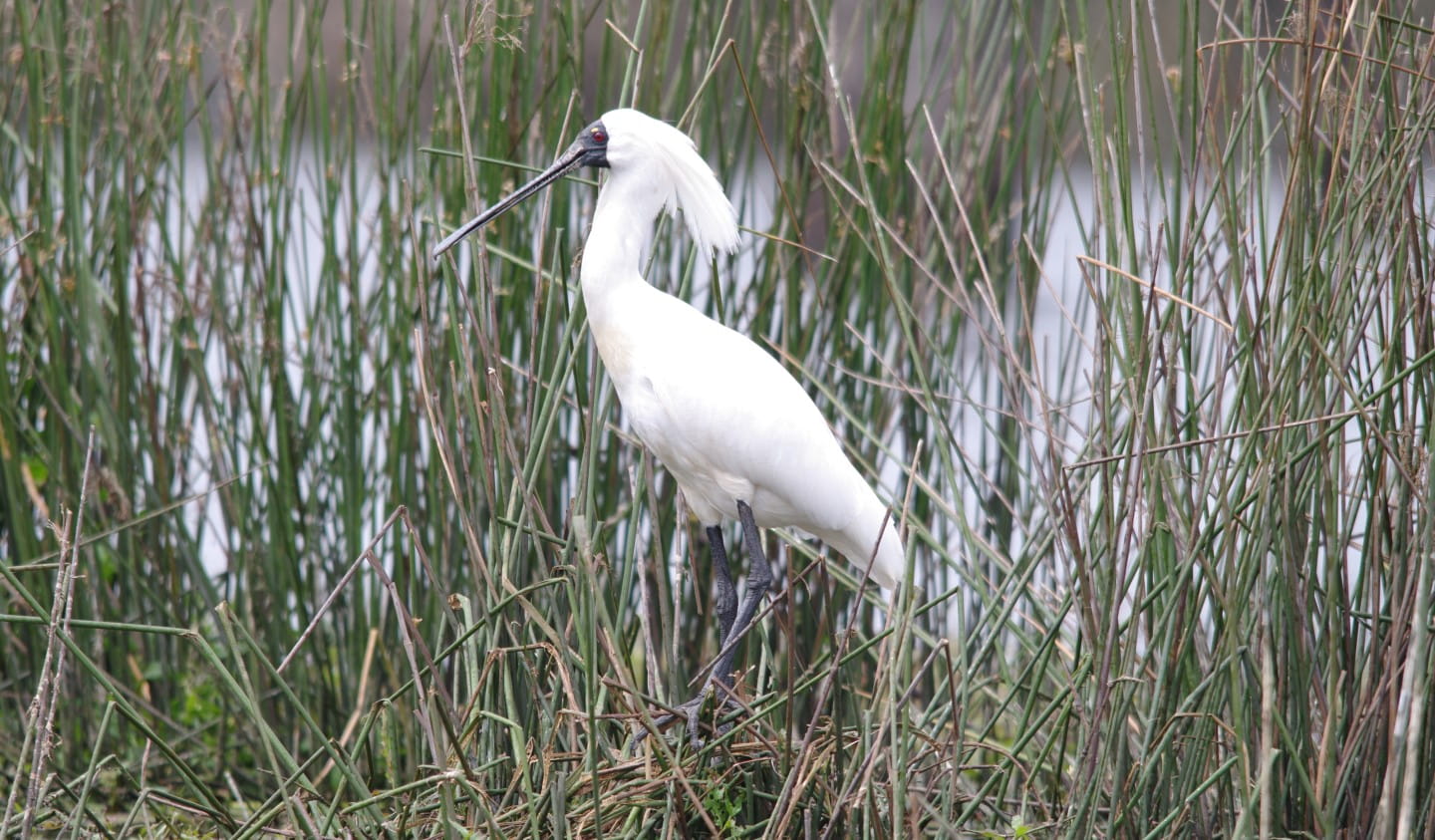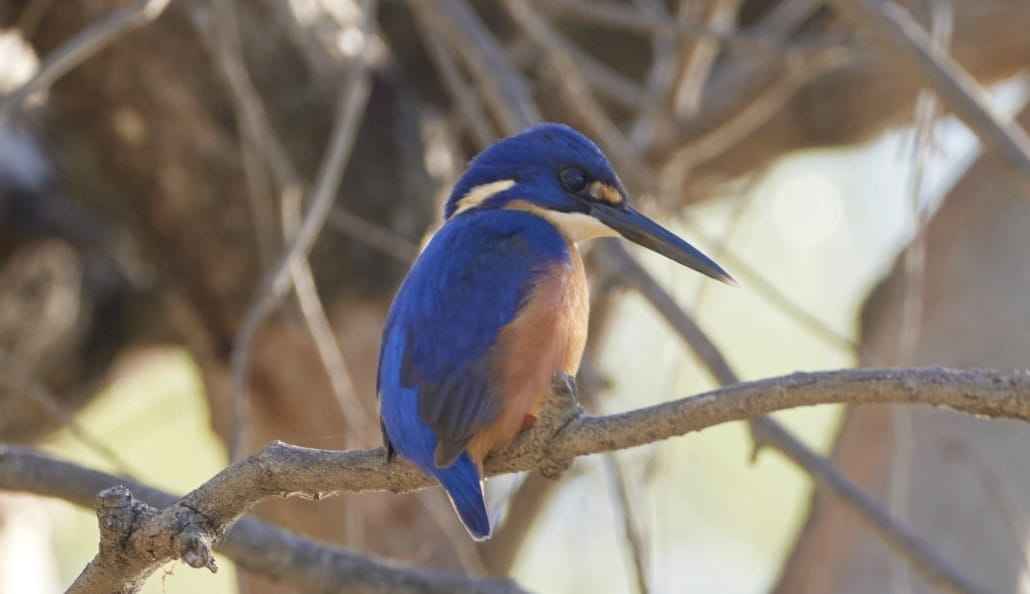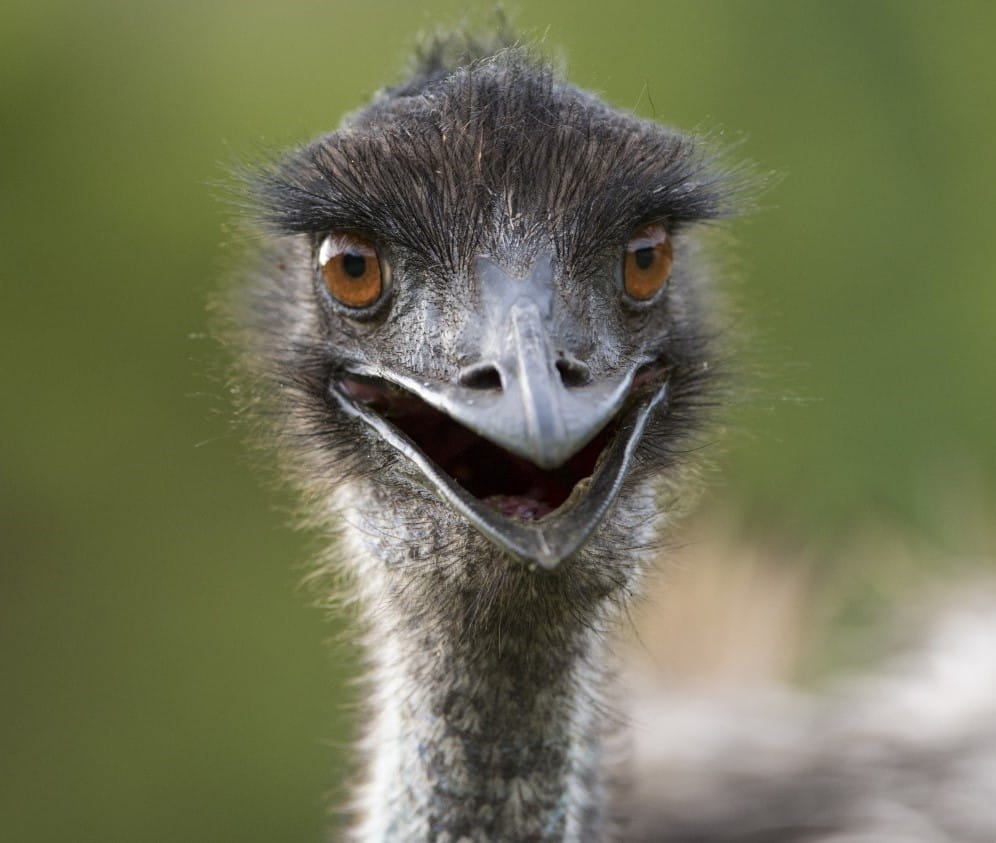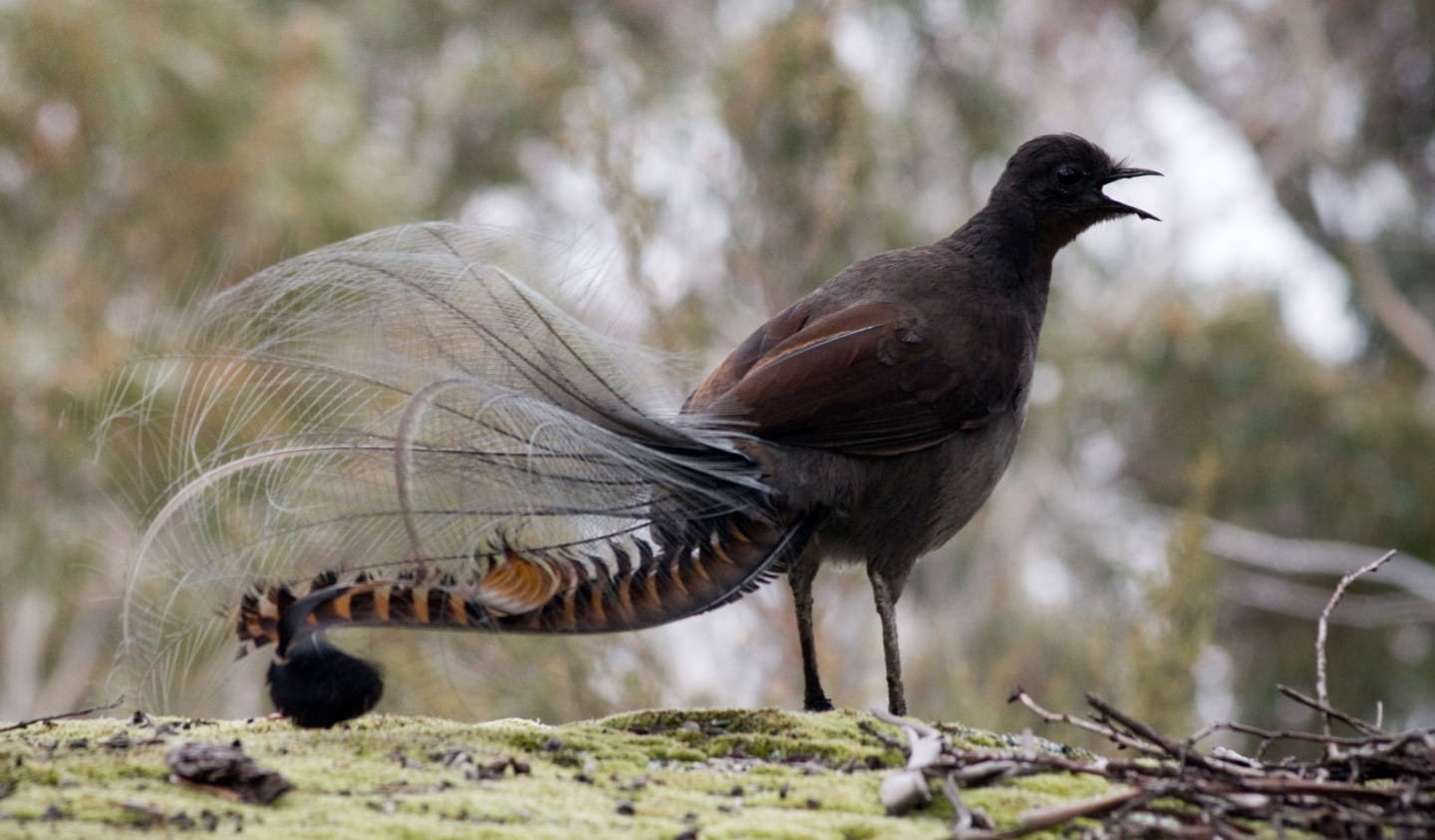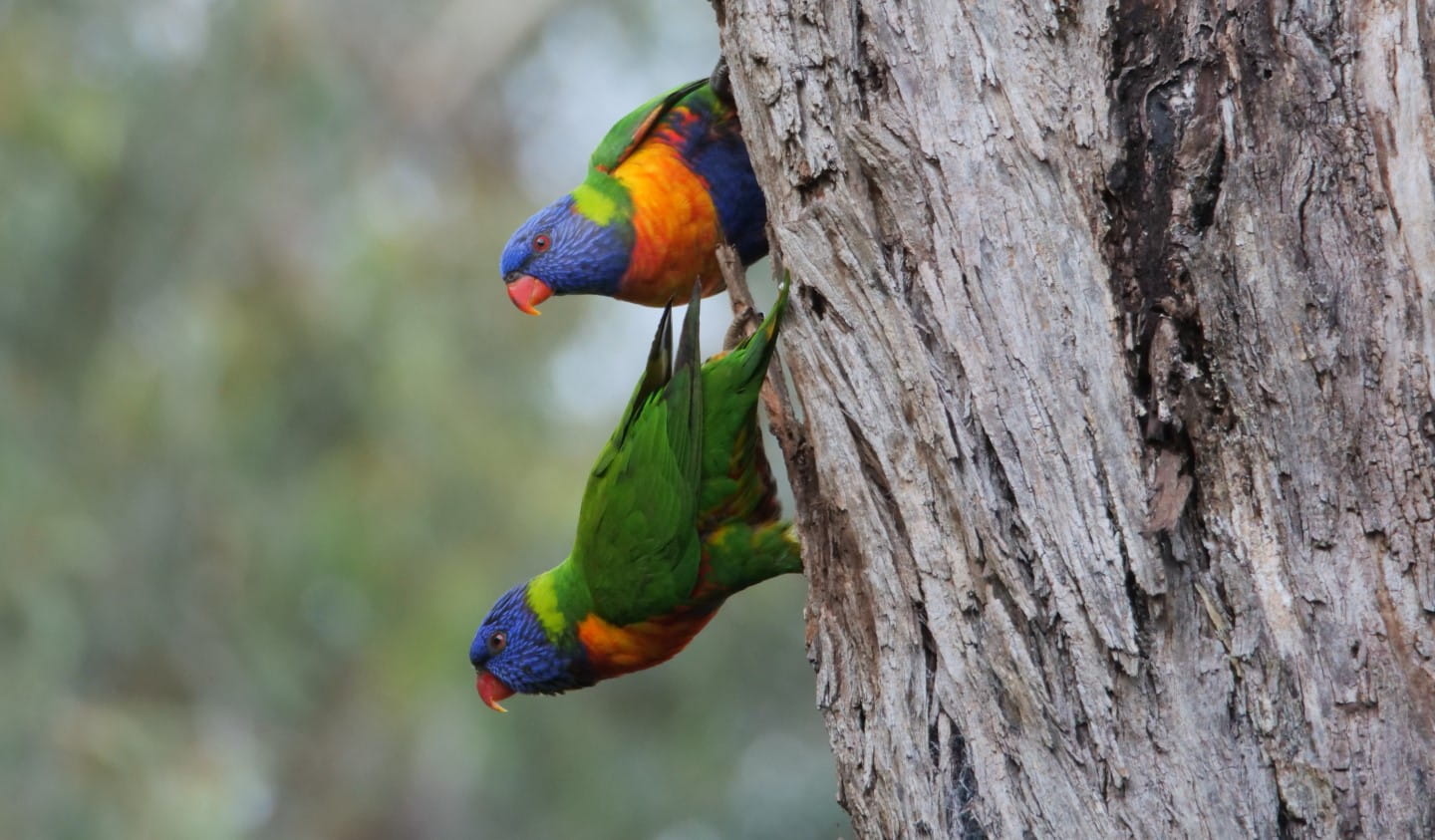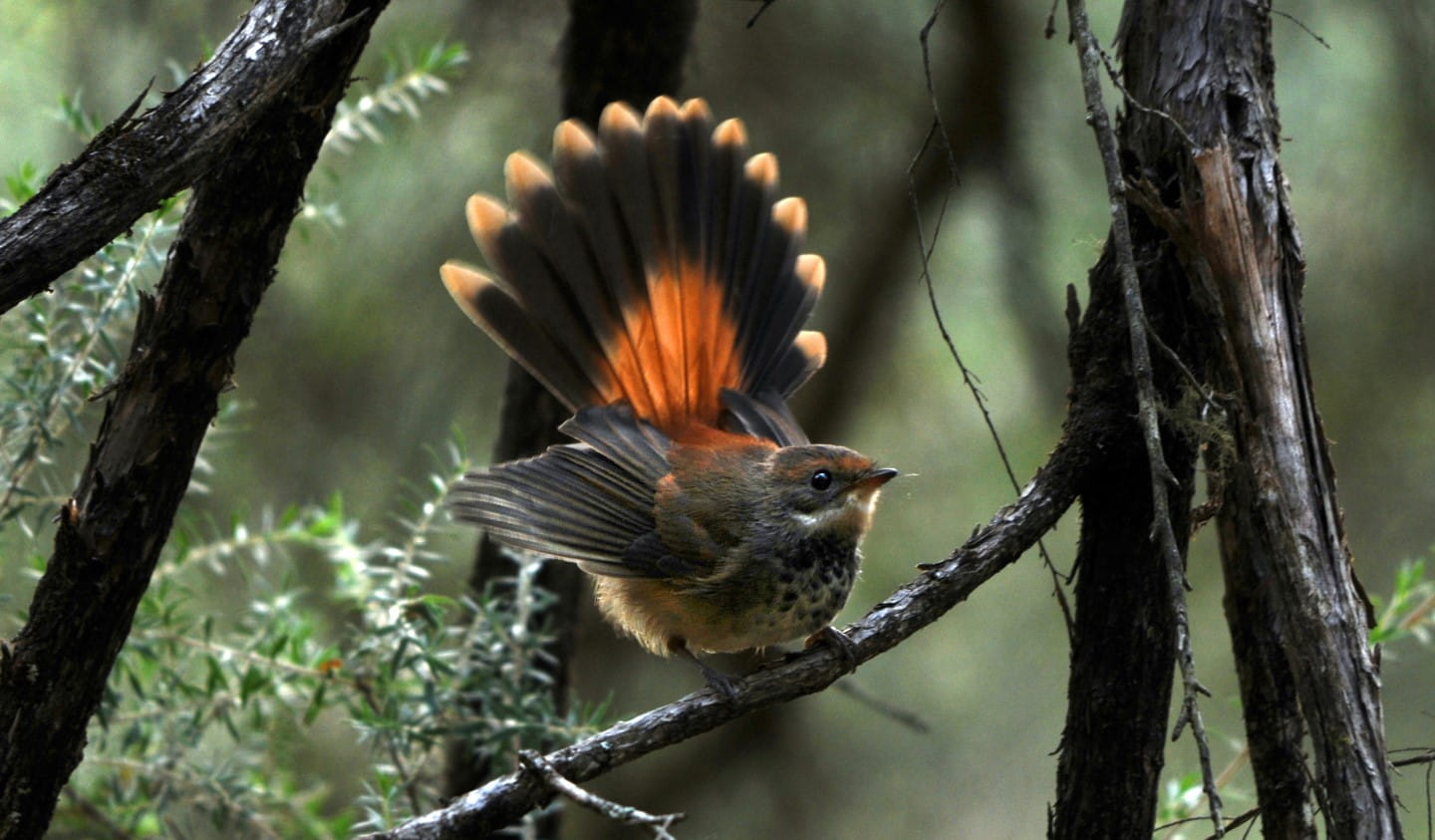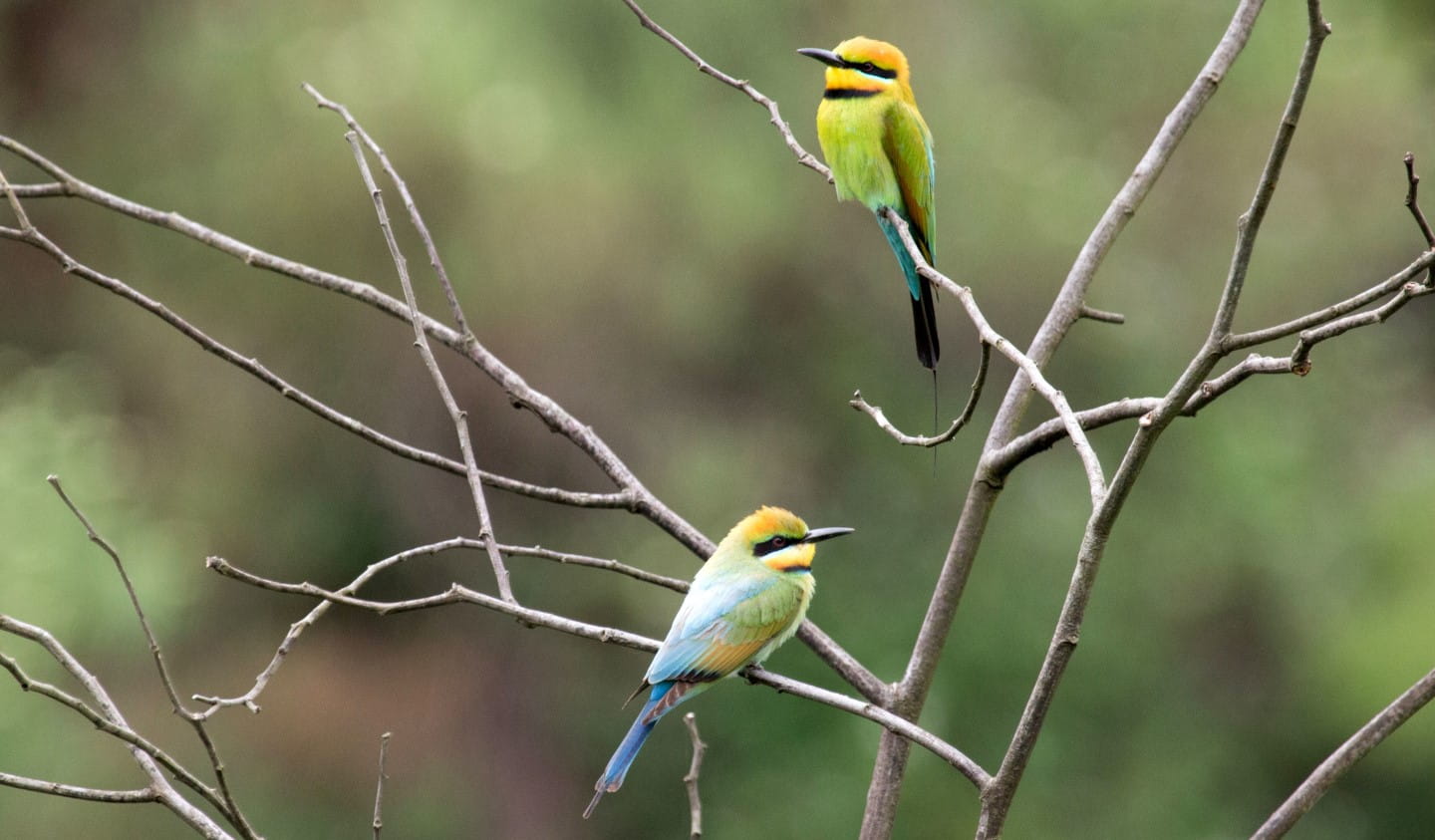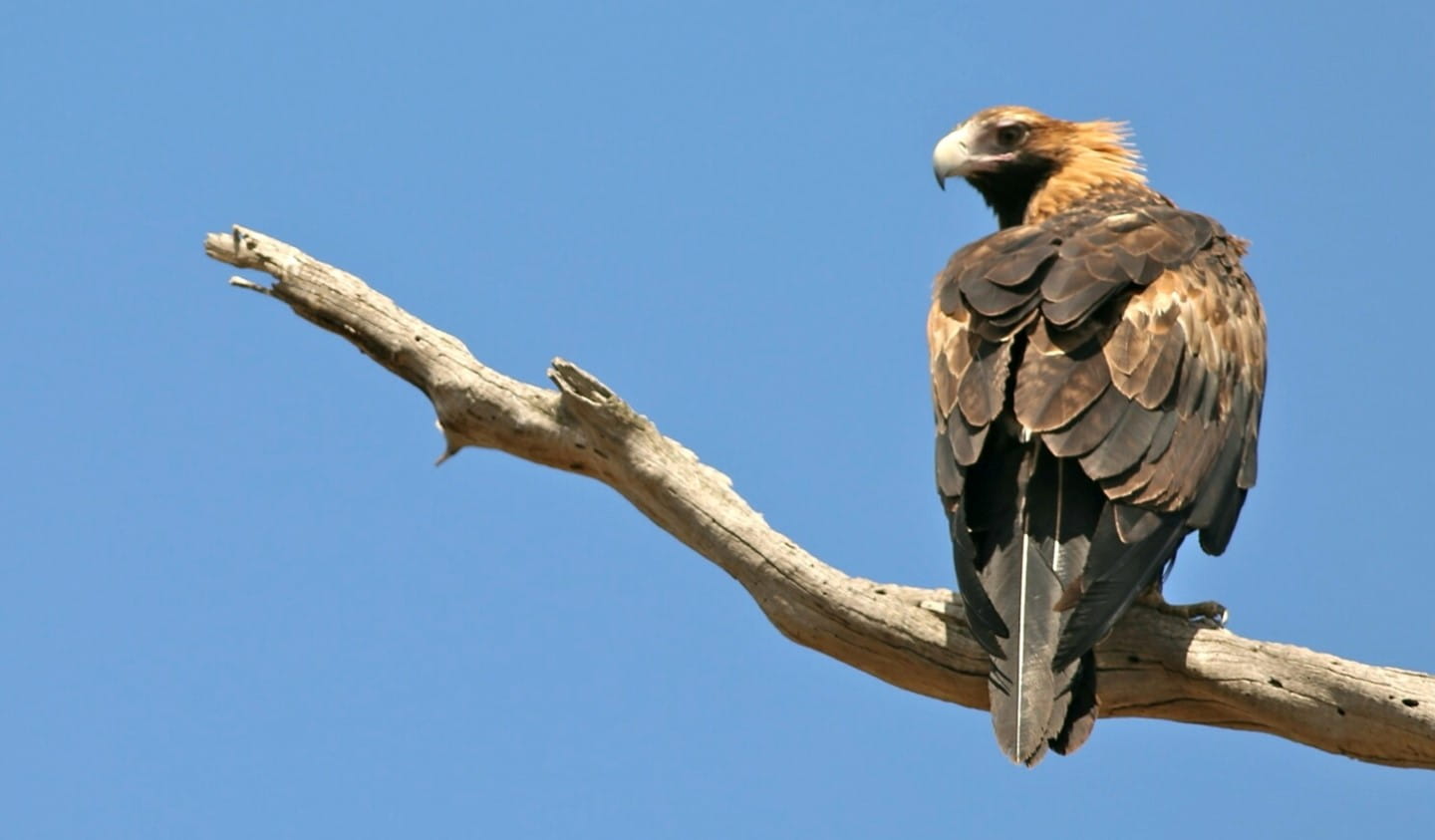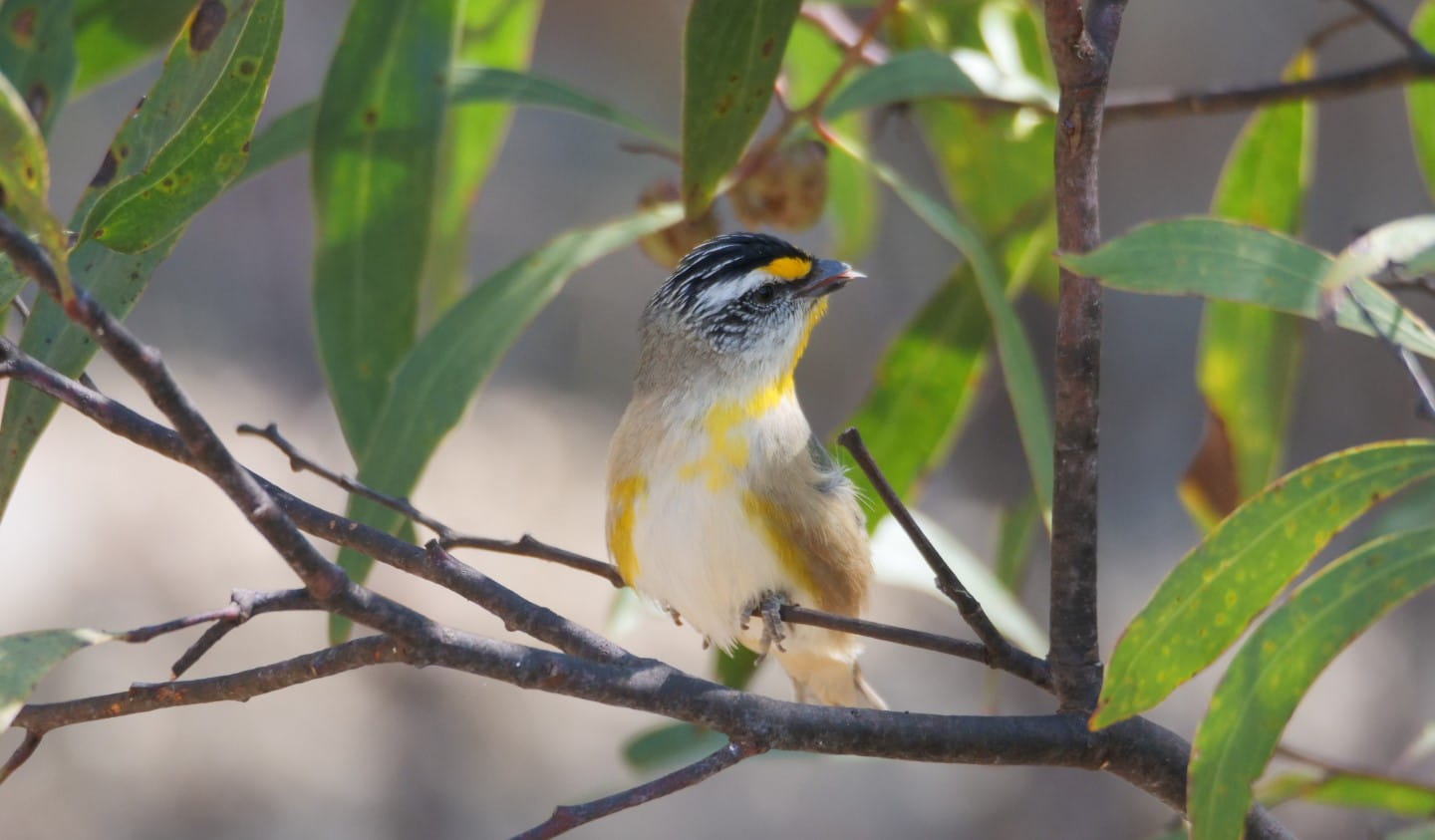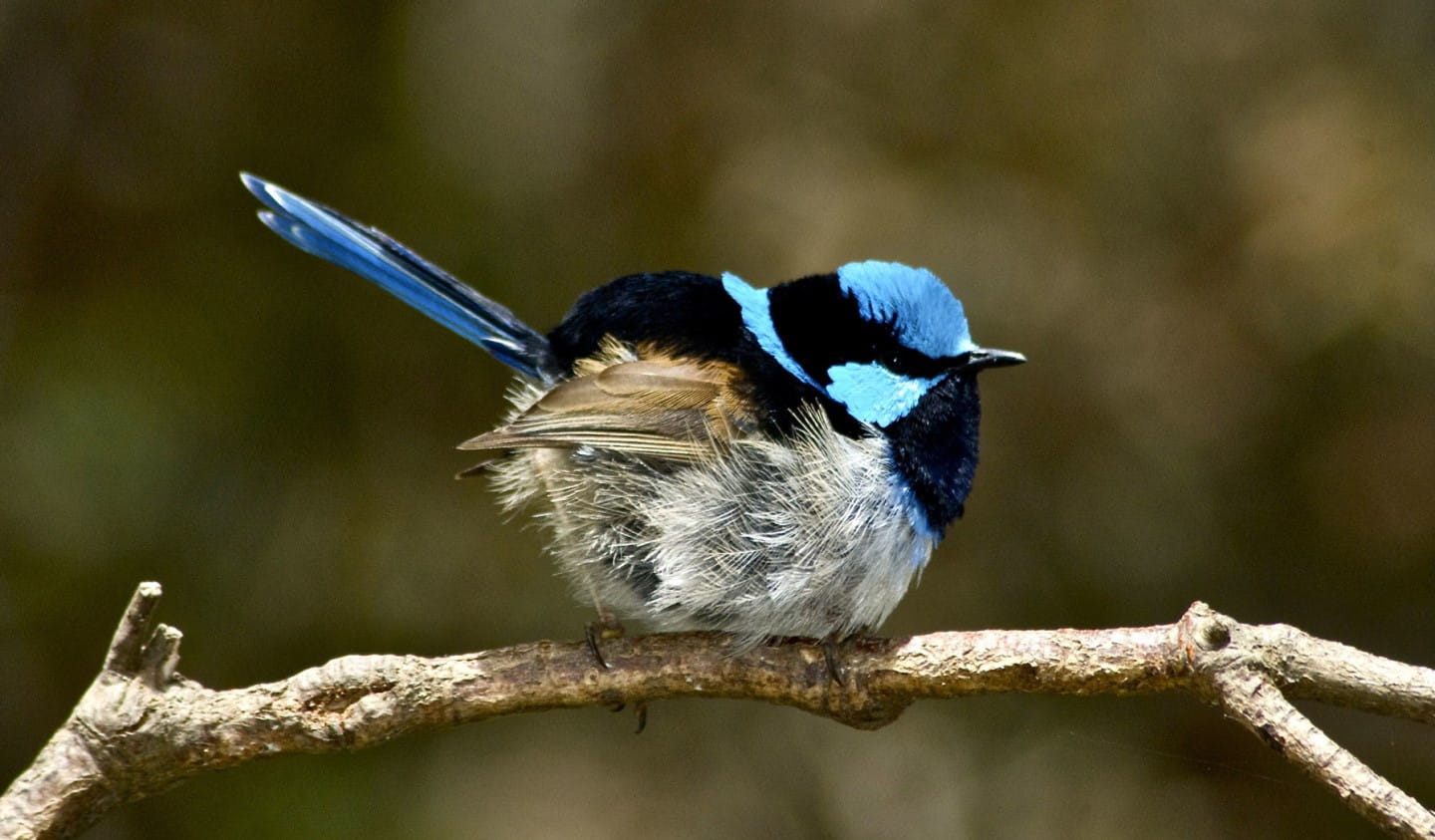 Photos: Victoria is home to a huge variety of different bird species.
Dr Antos gave special mention to the IUCN Green List-accredited Warby-Ovens National Park in the state's north-east as a premier destination for birdwatchers.
"The broad bends of the Ovens River are a great spot to watch Sacred Kingfishers during summer while box ironbark forests of the Killawarra section attract noisy flocks of the endangered Swift Parrot during winter. The grassy woodlands of the Warby Range are home to the diminutive but spectacular Diamond Firetail and Speckled Warbler, but the most iconic bird of this park is the dazzlingly-coloured Turquoise Parrot," Dr Antos said.
Warby-Ovens National Park is just one of the 3000 parks and reserves across the state managed by Parks Victoria. With so many lush and diverse landscapes spread throughout Victoria, would-be birdwatchers are bound to find an abundance of beautiful birdlife wherever they look.
"These circumstances allow for very deep and immersive experiences of mindfulness in nature," Dr Antos said.
"Not only are birds great for our wellbeing, but sharing special moments with them and their surrounding ecosystems can make for some of the most rewarding and enduring memories, helping to build strong connections between us and special places in our parks."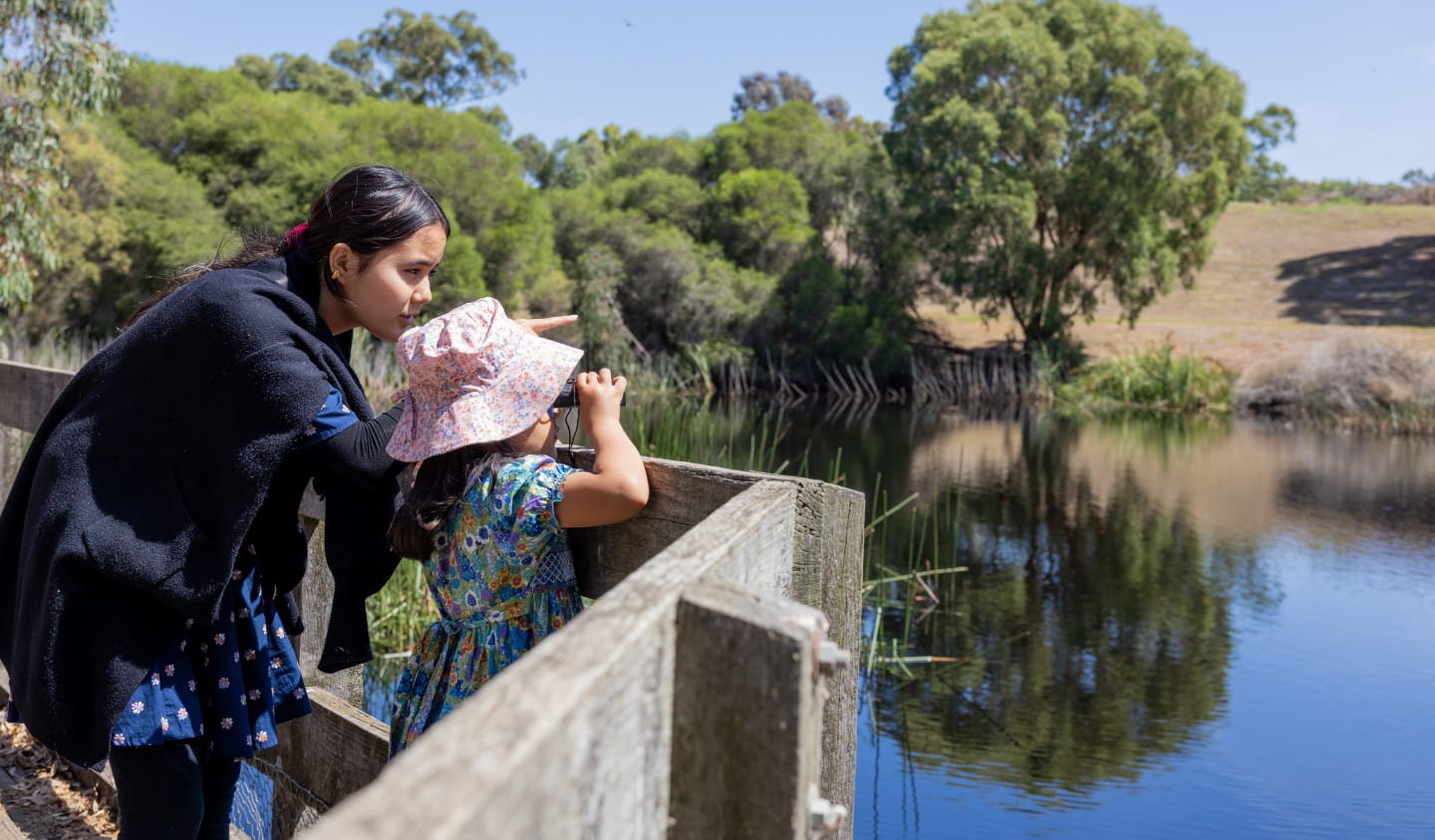 Photo: Victoria's multitude of birdlife makes its many parks and reserves great places for birdwatching.
How do I start birdwatching?
Getting started with birdwatching is easy. All it takes is a single feathered friend and somewhere quiet to observe from. Binoculars or a camera with a zoom lens can add to the enjoyment of birdwatching but are by no means a requirement.
The best part is even if you don't see many birds while you're out and about, you'll still get to experience all the great health benefits that birdwatching brings.
So next time you're strolling through Victoria's picturesque landscapes, don't forget to pause, look up, and listen. You may just find your own feathered therapist in the trees above, ready to serenade you into a state of mental bliss.