Explore
Mount Samaria State Park
Parks Victoria respects the deep and continuing connection that Taungurung Traditional Owners have to Mount Samaria State Park, and we recognise their ongoing role in caring for Country. We're proud to be working with Taungurung Land and Waters Council Aboriginal Corporation as joint management partners in this Aboriginal cultural landscape.
Just a few hours' drive from Melbourne, Mount Samaria State Park is a serene, semi-remote sanctuary for wildlife, native flora and nature lovers alike.
The region's plateau, formed by volcanic activity during the Devonian period nearly 420 million years ago, has created abundant habitats for native Australian animals. Watch for Swamp Wallabies, kangaroos, wombats, echidnas, possums and gliders. You might see snakes and lizards sunning themselves on the granite rocks. Keep an eye out for the park's many bird residents as well, including lyrebirds, rosellas, and the Wedge-tailed Eagle.
The tall forest of the plateau is a stronghold for the Greater Glider, a vulnerable species of marsupial which only comes out at night.
See remnants of the park's more recent history at the kilns and in the mounds of sawdust left over from logging operations in the 1920s. Enjoy the rejuvenated native forests that now blanket the area. Majestic Blue Gums, giant Messmate Eucalypts and Mountain Grey Gums inhabit the moist elevated areas. In drier areas you can walk through forests of Stringybarks, Boxes and Peppermints interspersed with hardy shrubs and tussock grasses, as well as Grass Trees with their unique flower spikes in spring.
In spring and early summer, marvel as a dazzling array of native wildflowers burst into multi-coloured bloom, including peas, trigger plants, everlasting daisies, milkmaids and orchids.
Walk the tracks that start at the park's central gravel road to take in 360-degree vistas from the summit of Mount Samaria, or linger by the rushing waters of Wild Dog Falls and Back Creek Falls. This is a park that's best savoured slowly - take your time and experience all it has to offer.
Things To Do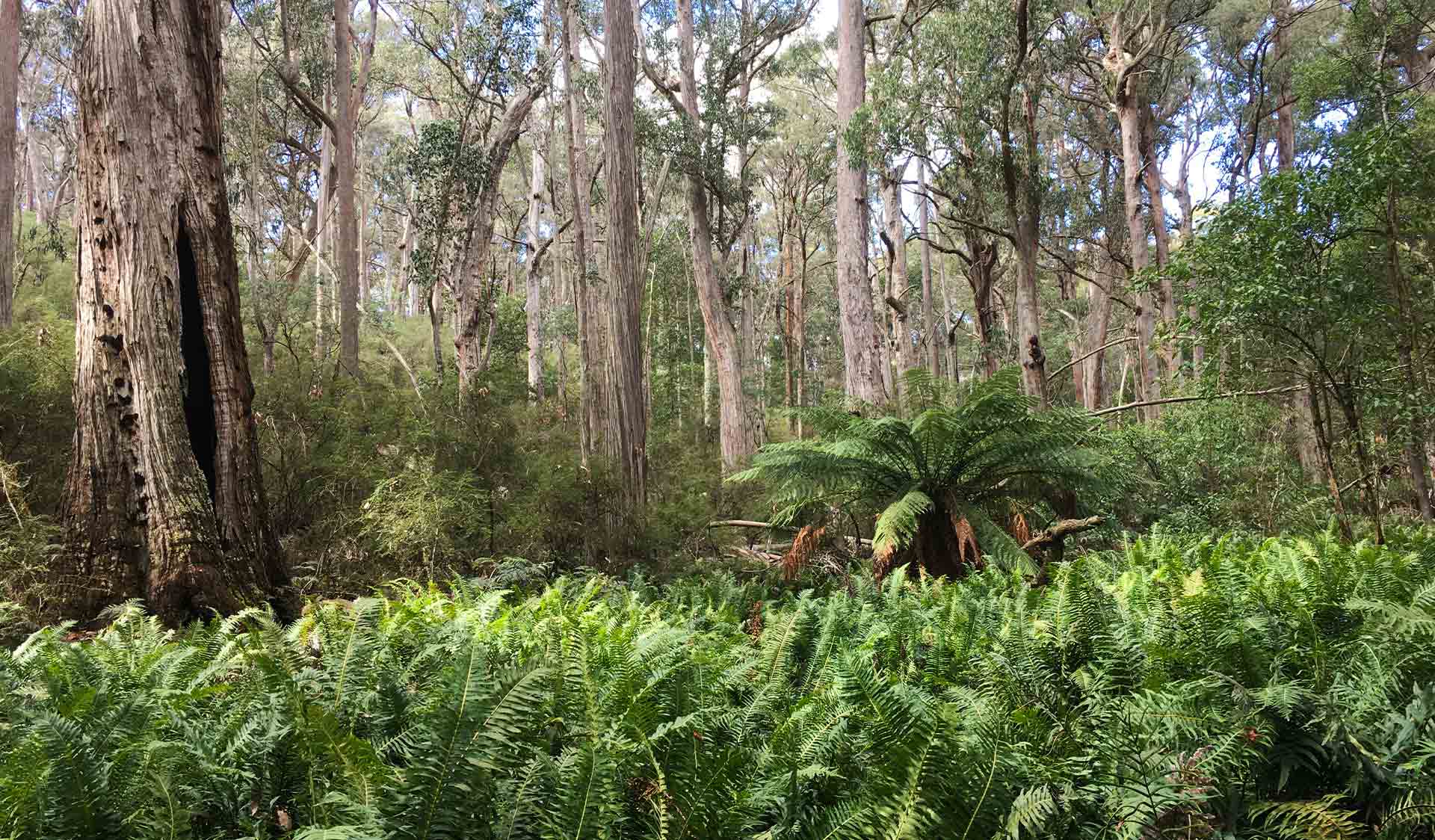 Mount Samaria State Park has plenty of free camping facilities, so you can spend a night or two soaking in the park's restorative natural surroundings.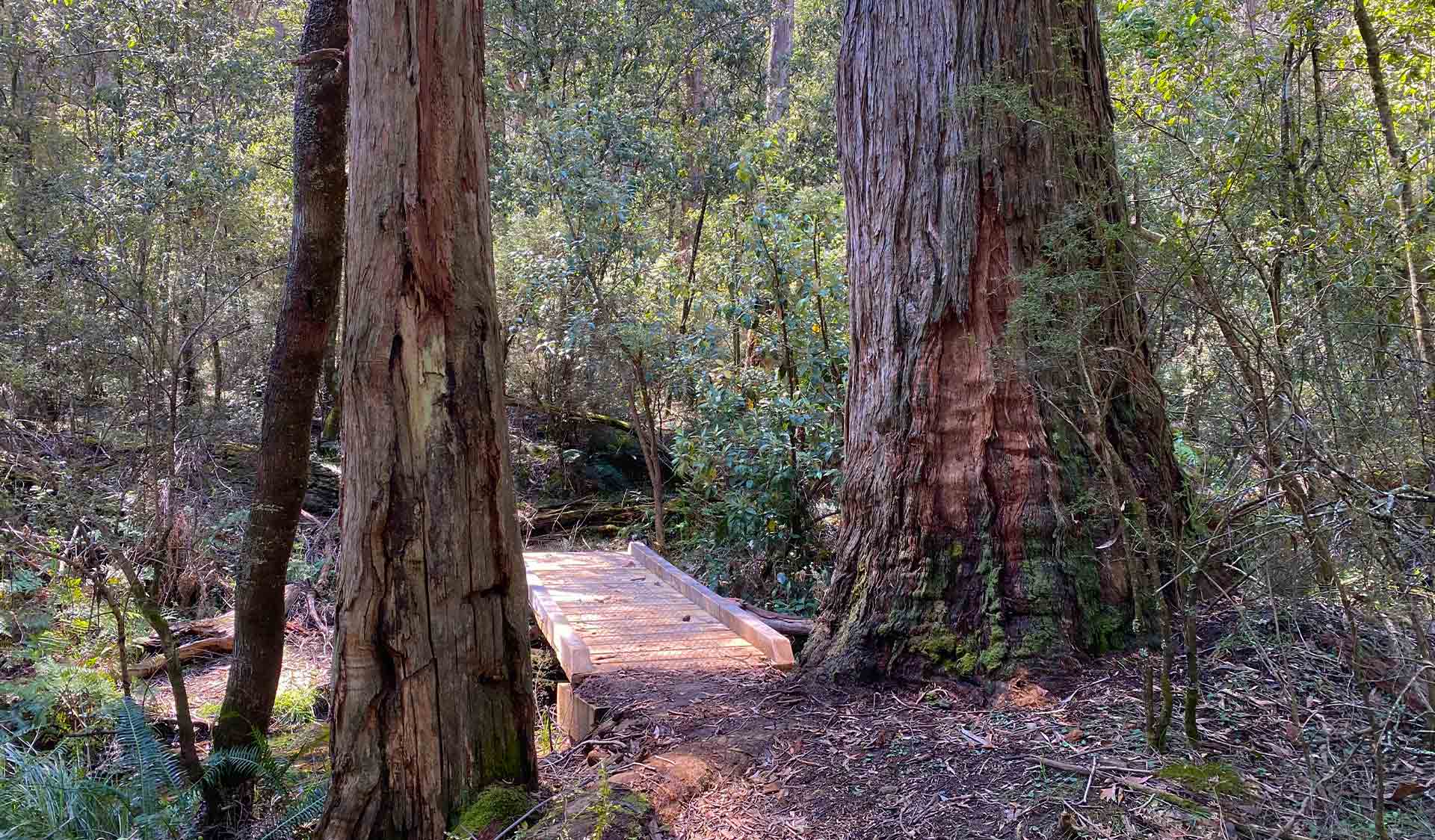 Mount Samaria State Park's semi-remote location makes it a perfect place to get away from it all on a head-clearing bushwalk. Choose from short, easy strolls or longer, more strenuous excursions, and take in a natural beauty that makes this park so special.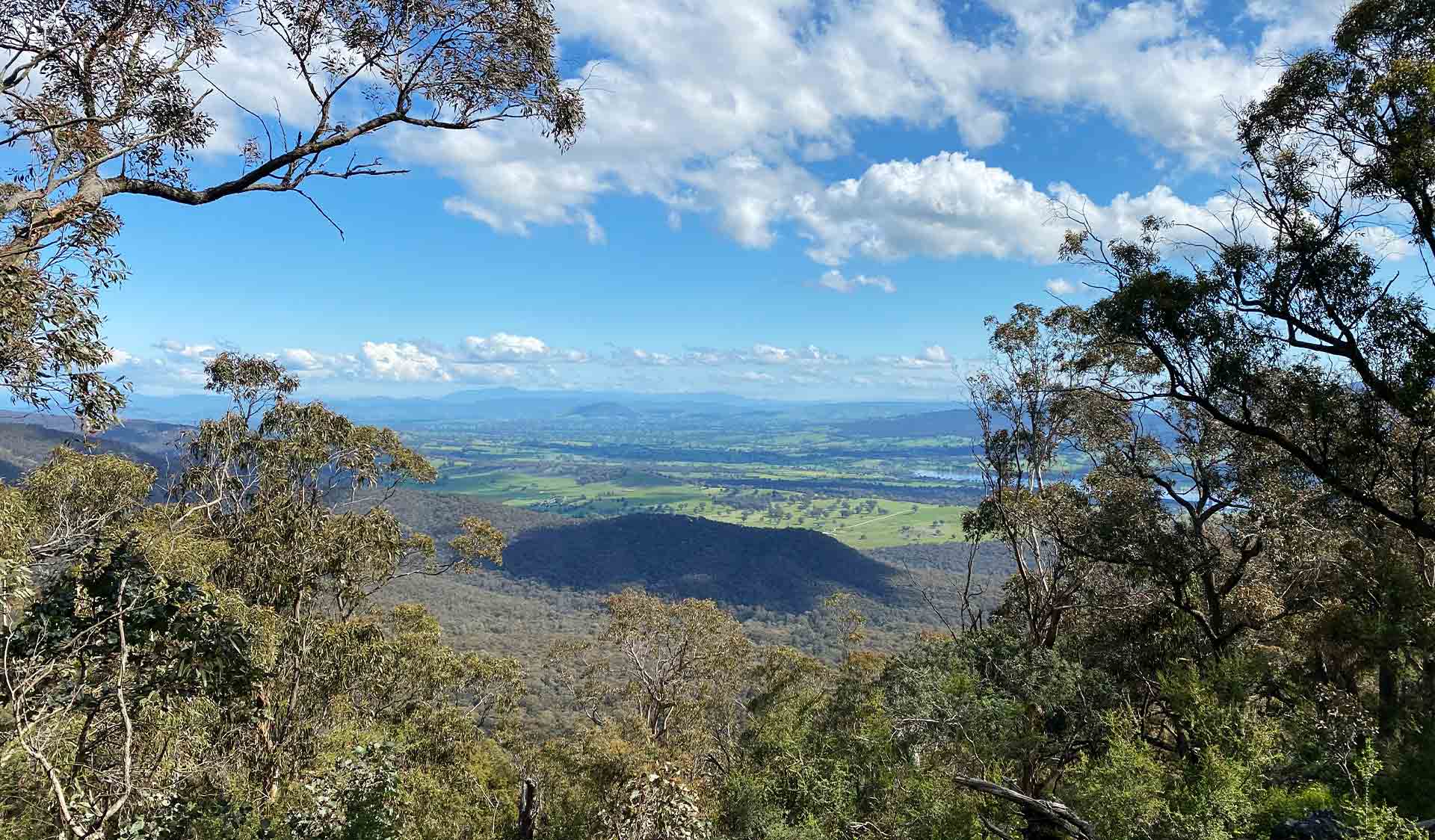 Driving
Take a drive through the park on the main gravel road to see the diverse vegetation and geology of the park, or park and enjoy a short walk or a view from the lookout.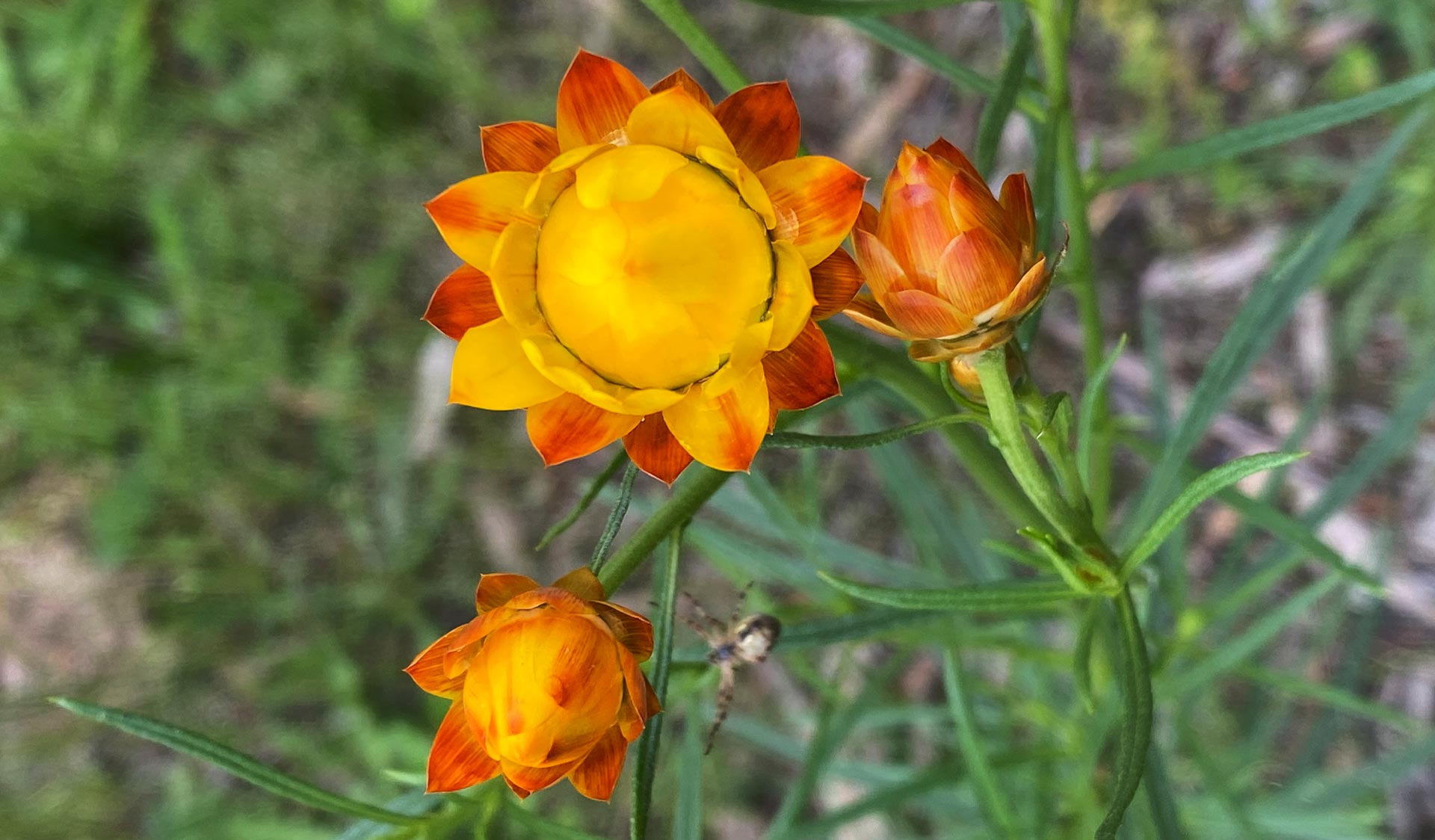 Wildflowers
In spring and early summer the native wildflowers burst into bloom, including many species of lillies, wattles, orchids, trigger plants, everlasting daisies, native peas, milkmaids.
Mount Samaria State Park
Over 300 native species of flora have been recorded in the park. Standout species are the giant Messmate and Mountain Grey Gums and small Grass Trees with their unique flower spikes in spring.
Supurb Lyrebirds, while elusive, they are easier to see and hear in autumn and winter and Lace monitors, although not very numerous, can be seen through the warmer months, particularly at the northern end of the park. The tall forest of the plateau is a stronghold for Greater Gliders, which only come out at night. Swamp Wallabies are relatively common and can often be seen on or near the main road as you drive through the park. Keep an eye out for:
Tours and adventure experiences in parks
One of the best ways you can get into nature is with a Licensed Tour Operator.

There are more than 400 Licensed Tour Operators across Victoria who are ready and waiting to help you experience and connect with Victoria's spectacular parks and waterways.

Discover more than 60 different types of nature-based experiences including hiking, mountain biking, boating, four-wheel driving, indigenous culture tours, birdwatching, surfing, diving and so much more.

Licensed Tour Operators know all the best places to go and will plan and prepare your visit to ensure you are safe and can enjoy your nature-based adventure to the fullest.
Find a Licensed Tour Operator
How to get there
Mount Samaria State Park
Mount Samaria State Park is 130km north-east of Melbourne, 28km south of Benalla on the Samaria Road via Swanpool, and 14km north of Mansfield via the Whitfield Road. A gravel road traverses the range from north to south and, although steep and rocky in places, is open all year to most vehicles.
Need to know
Mount Samaria State Park
Accessibility
Visiting a park can be more of a challenge for people with disabilities, however in Victoria there are a wide range of facilities to help people of all abilities enjoy our wonderful parks around the state.
Assistance dogs are welcome in Parks Victoria parks and reserves. Entry requirements apply for parks and reserves that are usually dog prohibited, such as national parks.
Safety
Exercise caution on hot windy days in summer when the fire danger is high. While you're visiting Mount Samaria, please respect nature by staying on roads and tracks.
How we keep it special
We aim to ensure that our valued parks, and the natural assets and cultural heritage they hold, can be enjoyed now and by future generations.