Explore
Wingan Inlet Campground
Nestled on the western shores of Wingan Inlet, among tall Bloodwood trees, Wingan Inlet Campground offers a peaceful camping experience in one of the most secluded corners of Victoria. Jump in a canoe or kayak, or follow Fly Cove Walk to access the pristine sandy beaches of Croajingolong National Park.
Book now
Wingan Inlet is one of Victoria's quaint escapes, nestled on the western-edge of the Sandpatch Wilderness Zone. The secluded campsites hide among tall Bloodwood trees not too far from the shores of Wingan Inlet.

Come prepared with a canoe or kayak and explore the Wingan River. Upstream, the river follows a winding course through sea rushes and paperback thickets to a towering littoral rainforest and the stunning Wingan River Rapids. Crystal clear water trickles through lichen-covered granite boulders and curious water dragons peer out from behind colourful wildflowers. Downstream, the river leads to the mouth of the inlet where sandbars give way to the wild ocean swells of Fly Cove.

A small network of rocky islands just off the white sands of Fly Cove are home to a colony of Australian and New Zealand Fur Seals. Listen carefully and you might be lucky enough to hear pups calling for their mothers.

Along with the Wingan River Rapids, Fly Cove can be accessed by foot from the camsites. Follow the Fly Cove Walk. The beginning of the Wingan Rapids walk begins from Boundary Track, a short drive from the campsites.

If you're a keen angler, try your luck fishing and you might just catch dinner. Tailor, bream, perch and salmon are some of the species found in the inlet.
Things To Do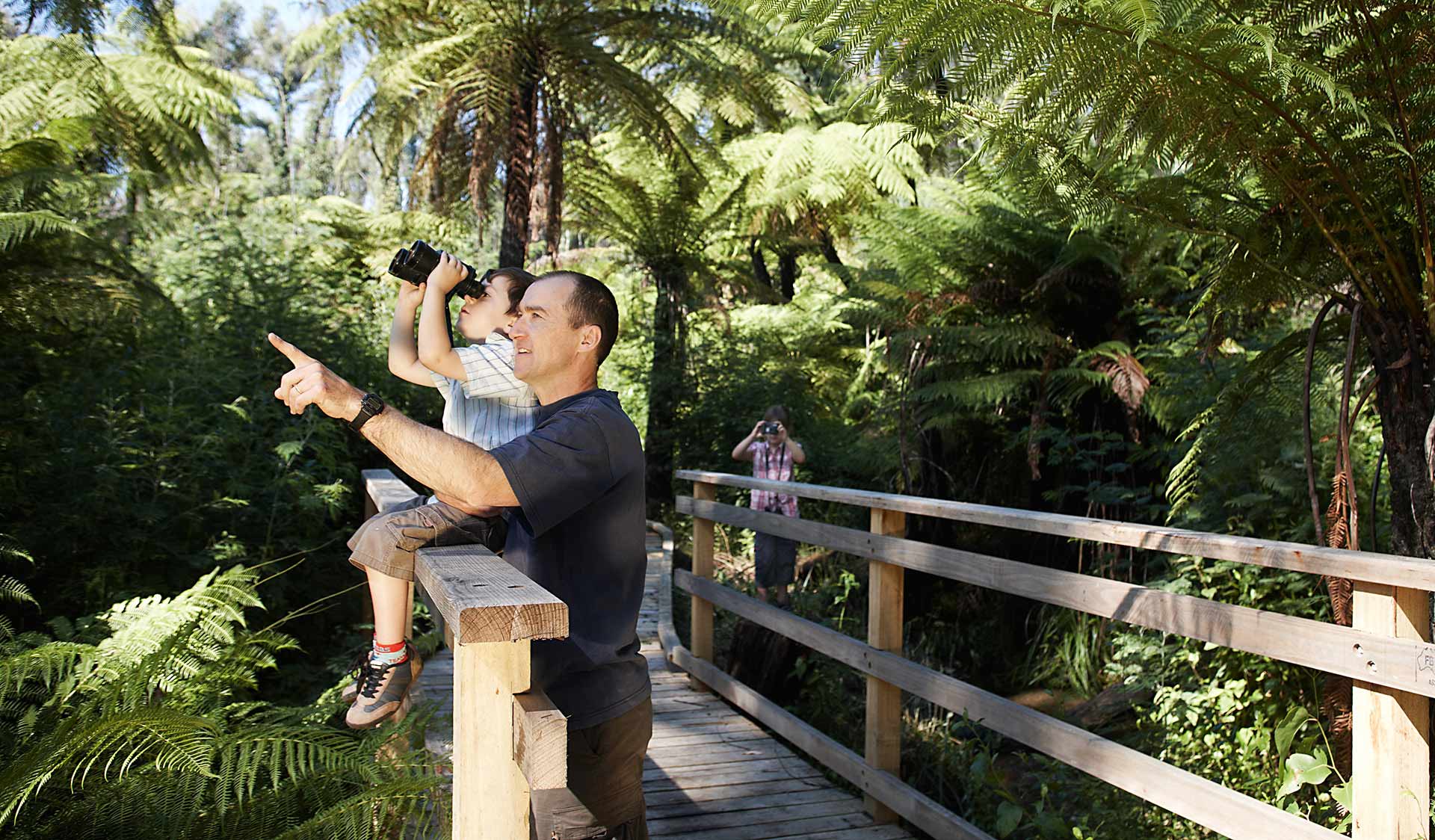 From bushland to wetlands and everything in between, parks provide habitat to an abundance of common and rare bird species. Go for a wander and see how many you can spot.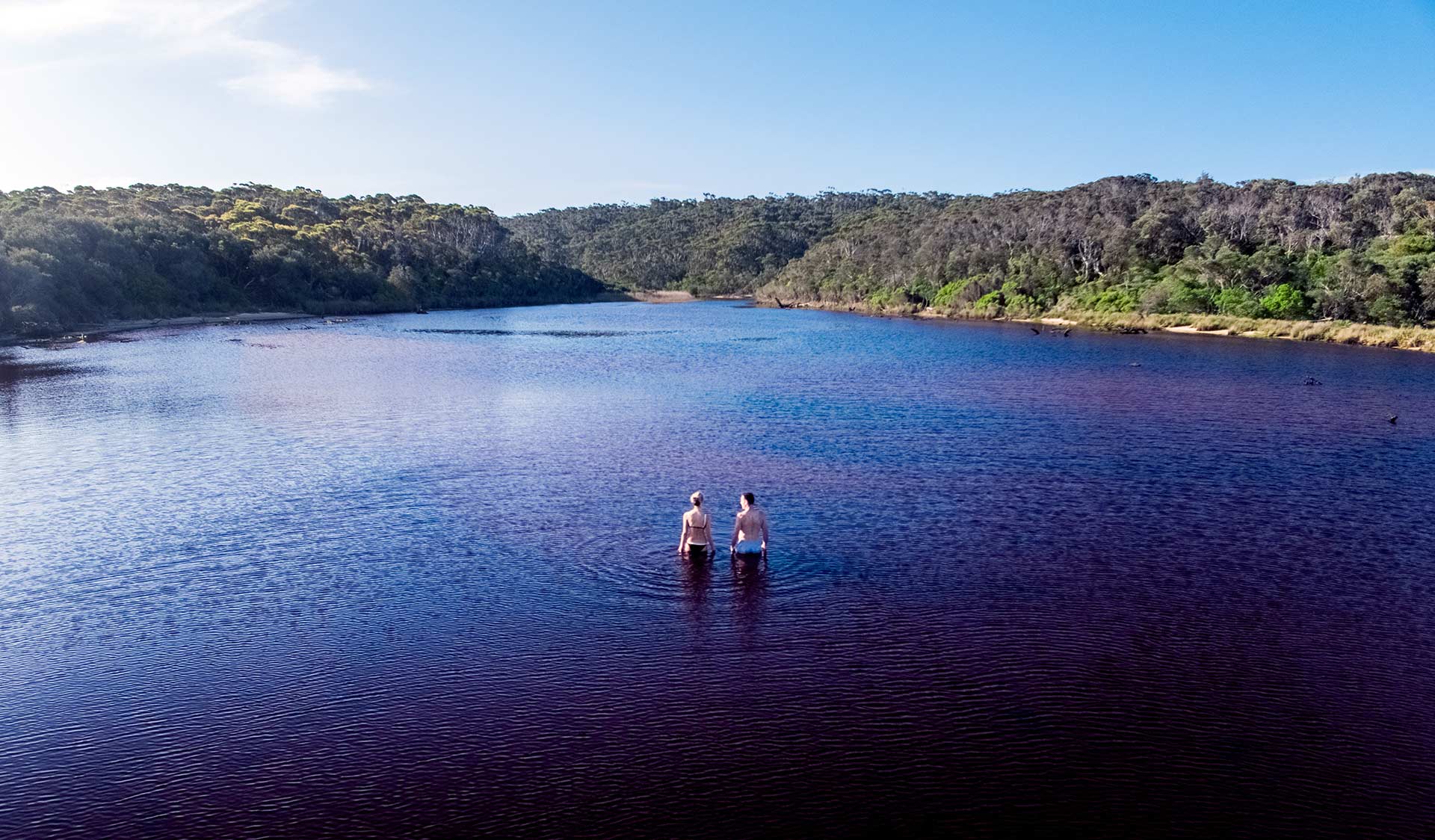 Elusive Lake is another great wander from Wingan Inlet. The unique dune-blocked lake stands out among the tall eucalypts that surround its sandy banks. Reaching a depth of 22 metres in some places, jump in for a refreshing swim before returning to camp.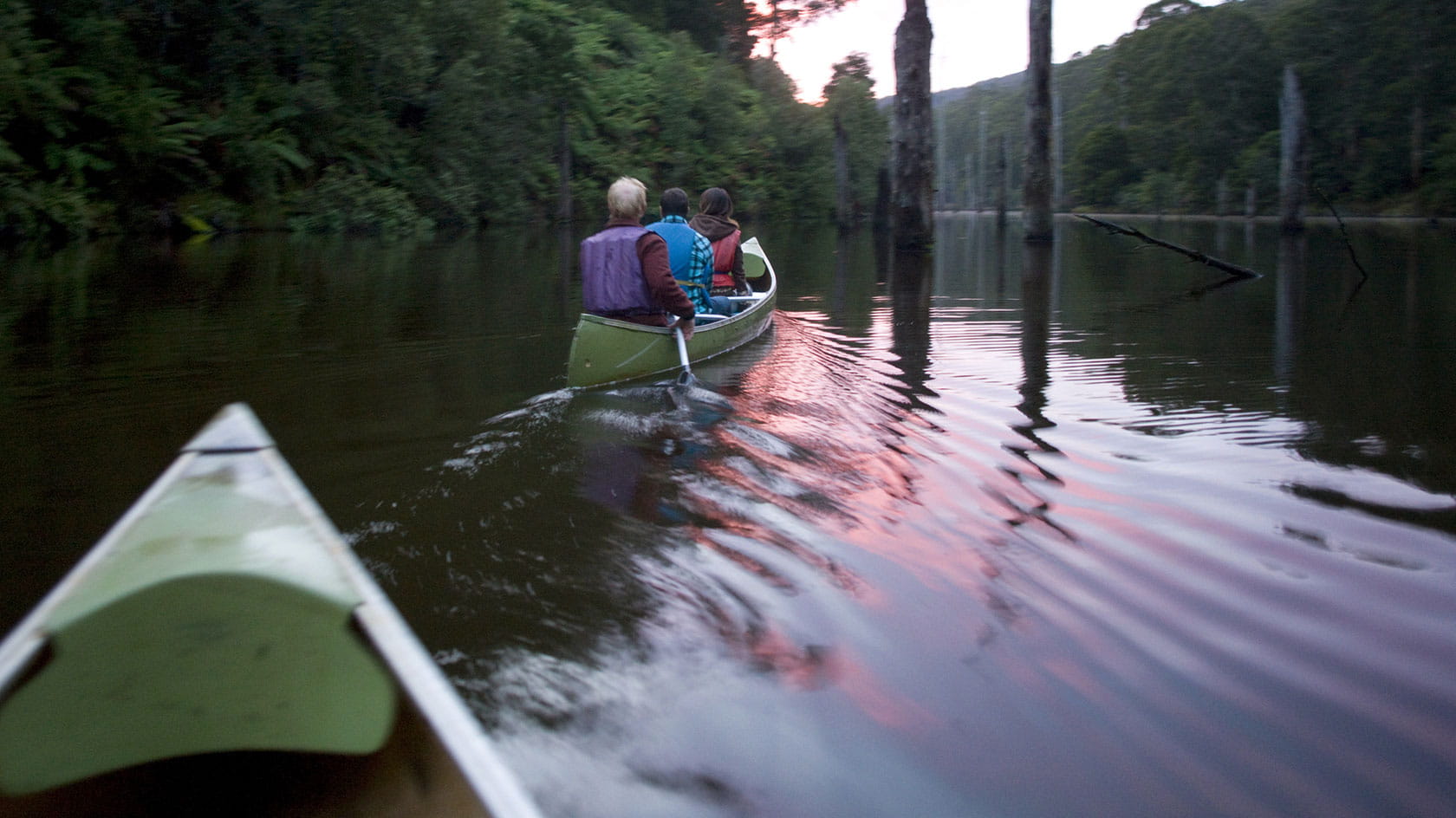 Canoeing and kayaking are great ways to explore beautiful waterways. Enjoy the tranquility and spot wildlife that hikers don't normally see.
How to get there
Wingan Inlet Campground
Wingan Inlet Campground can be accessed off the Princes Highway and is located approximately 6.5-hours drive east of Melbourne. The campground is set at the end of West Wingan Road.

Wingan Inlet Campground contains 23 unpowered sites, including designated hike-in campsites for visitors hiking the Wilderness Coast Walk. The campsites are suitable for tents, campervans and camper trailers.

There are non-flush toilets on site as well picnic tables and three communal BBQ areas for visitors to use. Fires are only permitted in designated fireplaces and visitors must supply their own firewood.


When you're there
The remote nature of Wingan Inlet Campground means that there is little or no mobile reception available. Download the Croajingolong National Park visitor guide to get the most your of your park visit.
When to go
Fishing at Wingan Inlet is best from December through to early May; however, it is one of the few locations in Victoria where fishing can be enjoyed year-round.

Flathead, whiting, yellowfin, bream and perch are most likely to bite from late spring to autumn. Throughout winter large schools of Black Bream make their way into the estuary. And tailor, salmon and trevally are also known to bite throughout June, July and August.
Camping
Nestled on the western shores of Wingan Inlet, among tall Bloodwood trees, Wingan Inlet Campground offers a peaceful camping experience in one of the most secluded corners of Victoria.
Check availability
Need to know
Wingan Inlet Campground
Accessibility
Wingan Inlet contains a number of campsites that are relatively flat set in clear, open areas. But note that there's a lack of accessible toilets and the trails leading down to Fly Cove are narrow and steep in some sections.
Change of Conditions
Nature being nature, sometimes conditions can change at short notice. It's a good idea to check this page ahead of your visit for any updates.
Notices Affecting Multiple Sites

Thurra and Mueller Campgrounds

Thurra and Mueller Campgrounds have been impacted by the 19/20 bushfires and are closed until further notice.

Areas of Croajingolong National Park Closed Due to Widespread Bushfire Damage

Due to widespread bushfire damage, the following areas of Croajingolong National Park remain closed:


Mallacoota Inlet Day Visitor Areas:

· Captain Creek, Including Jetty and Toilet




· Gravelly Point, Including Jetty and Toilet

· Kingfisher Point, Including Jetty



Mallacoota Inlet Facilties:

· Sandy Point Toilet
· South West Arm Jetty, Toilet & Steps

· Genoa River Toilet and Jetty

Other affected Sites and Facilties - Croajingolong:

· Wilderness Coast Walk (between Shipwreck Creek and Bemm River)

· Fly Cove Walk - Wingan Inlet

· Mueller Inlet Campground

· Thurra River Campground

· Point Hicks Road (section south-east of Fishermans Track)

· Wingan Inlet Rapids Walk

The Parks Victoria Team apologise for the inconvenience and thank-you for your patience and understanding as recovery works progress.

Notices Affecting Multiple Parks

Seasonal road closures 2021

Some roads in this park are subject to seasonal road closures. Seasonal road closures generally operate after the long weekend in June through to the end of October, but may be extended due to seasonal conditions. Visit the seasonal road closures page for maps and more information.