Lake Hindmarsh Lake Reserve
Explore
Lake Hindmarsh Lake Reserve
Dalkaiana Wartaty Gurru – Welcome to Lake Hindmarsh Lake Reserve. The Wotjobaluk, Jaadwa, Jadawadjali, Wergaia and Jupagulk Peoples (collectively Wotjobaluk), the Traditional Owners of this land welcome you to country. Parks Victoria respects the deep and continuing connection that Traditional Owners have to these lands and waters, and we recognize their ongoing role in caring for Country.
To the Traditional Owners of the land, the Wotjobaluk people, Lake Hindmarsh is known as Gurru the kangaroo. Gurru is part of the creation story that is still told today. Purra, the ancestral kangaroo, was being hunted by Doan, the sugar glider. As Purra hopped northward, dragging his great tail, he formed part of the Barringgi Gadyin or Wimmera River. He at last stopped to feed and ate the ground bare of all grasses. This became the lake: Gurru.
Gurru (Lake Hindmarsh) is a secluded escape, perfect for soaking up the ambience of being out in nature. Listen to the bush birds, watch the skies to see an eagle soaring on a thermal, and explore the lake by day, before settling down by the campfire under starry skies.
Fringed by ancient River Red Gums and fed by Barringgi Gadyin (Wimmera River), this huge lake is an ideal place for basic bush camping. Both Four-Mile Beach and Schulze's Beach are suitable for two-wheel drive vehicles and caravan access.
Four-Mile Beach, at the southern end near Jeparit, is the most popular area, with well-developed facilities including powered sites, flush toilets, showers and a camp kitchen. Camp fees apply.
Schulzes Beach camping area is very basic, and The Wattles has a pit toilet. No drinking water is supplied at either, so please remember to bring your own. Bush camping is available at several other locations around the lake, but there are no facilities, and access is via a dry-weather road only.
The lake is a haven for water birds, including White-breasted Sea Eagles, swans, ducks, terns, spoonbills and colonies of pelicans when the lake holds water. Many parrots, wrens, honeyeaters and other bush birds make their homes here too.
Even when dry, this is a remarkable spot rich with wildlife, and an important stronghold for many bird species living on the edge of the Big Desert. Black Box woodlands and the huge River Red Gums, with their thick trunks and gnarled limbs, provide an important habitat for animals, birds and insects.
Things To Do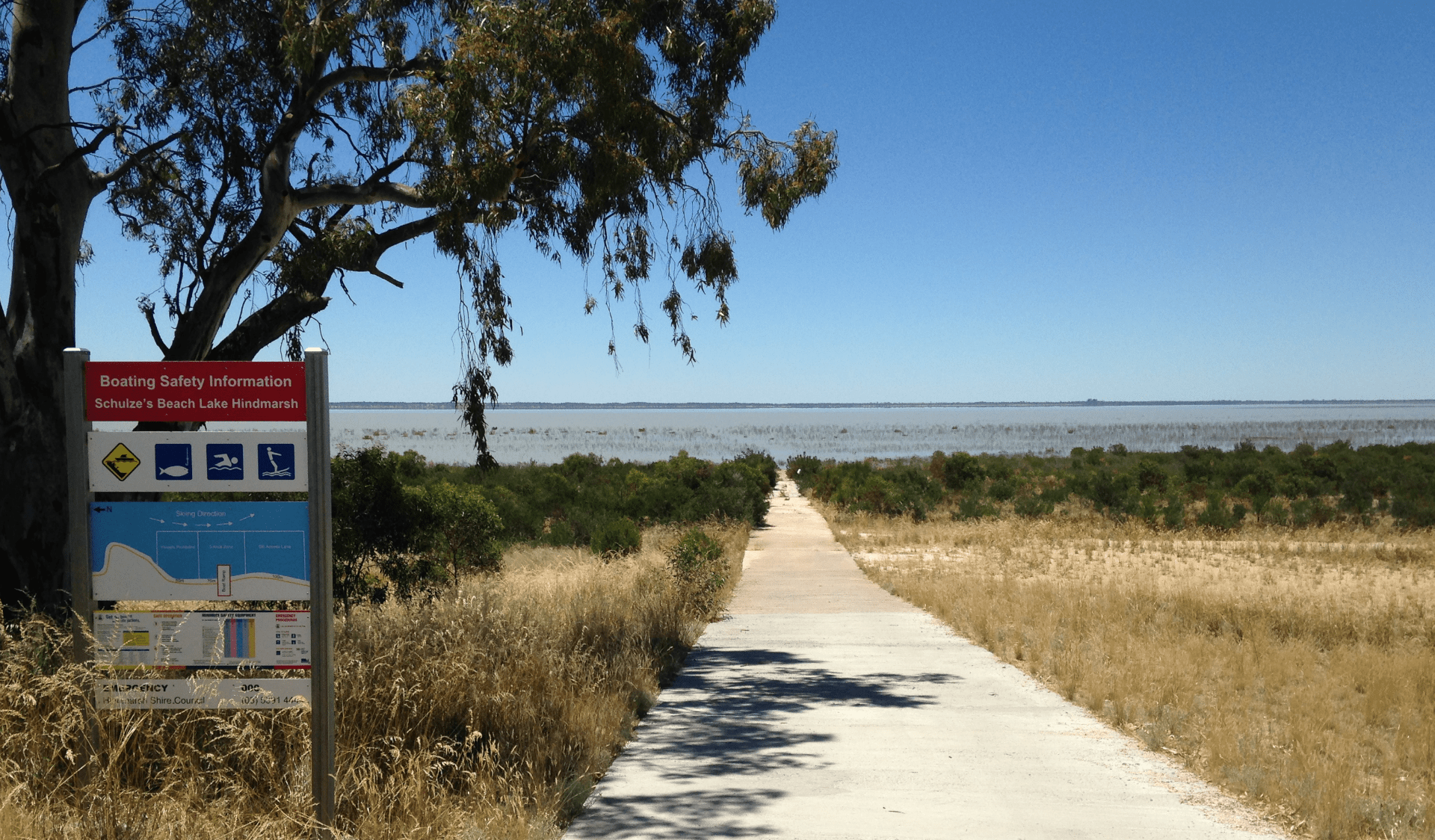 Camping
Set your campsite or caravan up at Four-Mile Beach and Schulze's Beach. Four-Mile Beach includes powered sites, flush toilets, showers and a camp kitchen. Bush camping is also available at locations around the lake, but there are no facilities.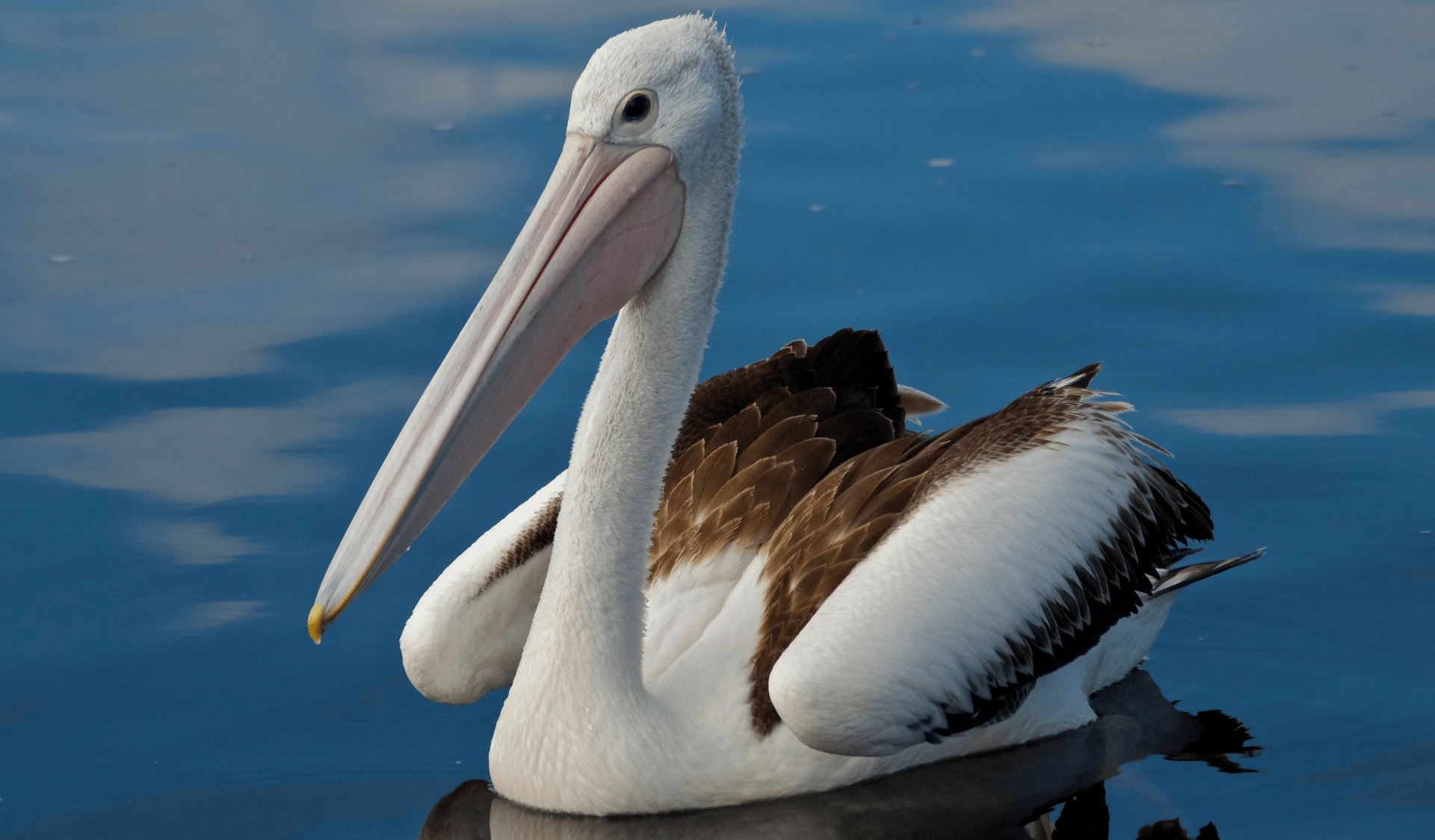 Birdwatching
Parrots, pelicans and sea eagles are frequent visitors when the lake is full, and even during dry periods this spot is rich in the unique birdlife found on the edge of the Big Desert.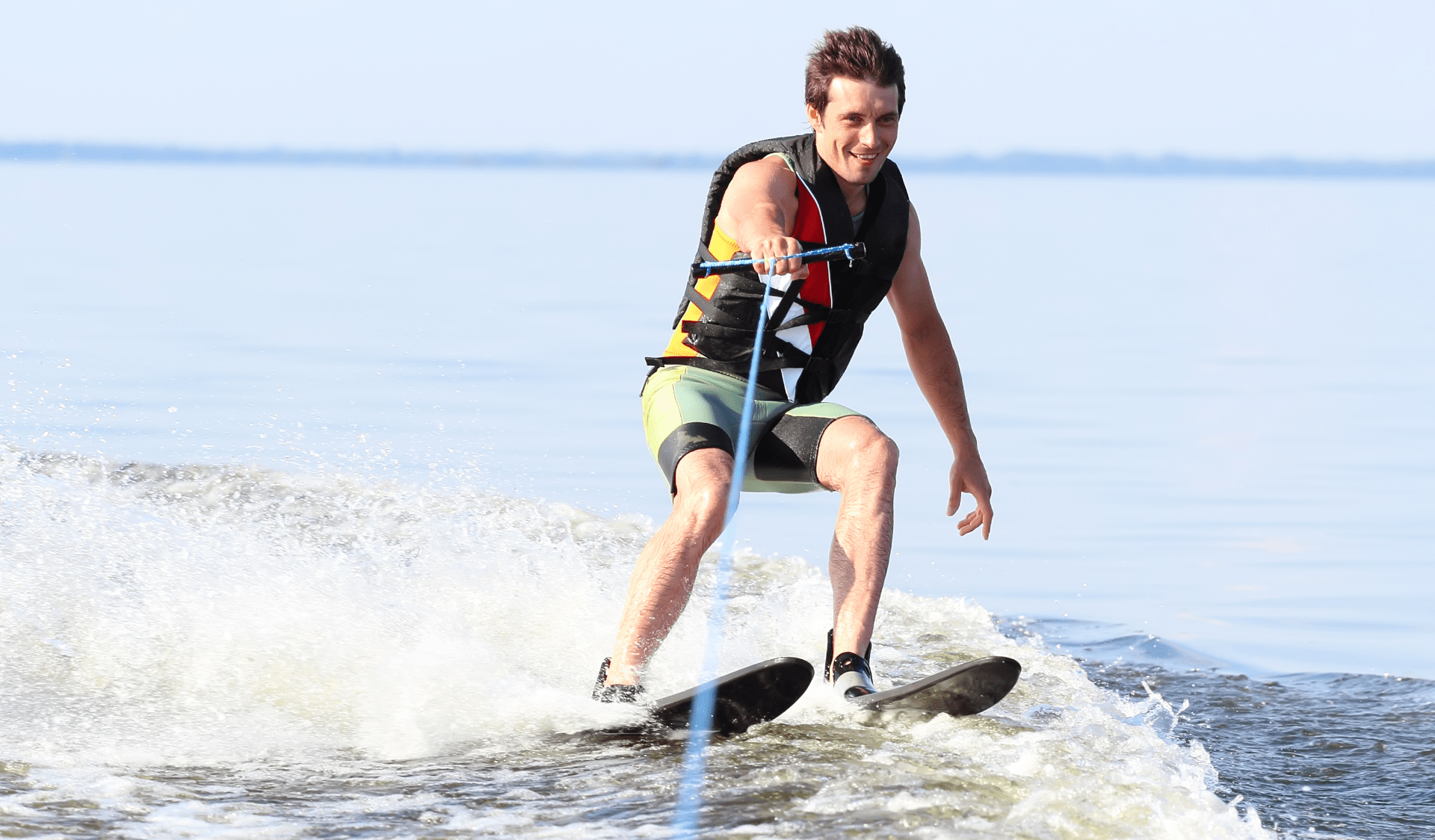 Water sports
When full, this large freshwater lake is a popular spot for angling, waterskiing, swimming and canoeing.
Lake Hindmarsh Lake Reserve
This area is well known for its wildlife. Keep an eye out for:
Tours and adventure experiences in parks
One of the best ways you can get into nature is with a Licensed Tour Operator.

There are more than 400 Licensed Tour Operators across Victoria who are ready and waiting to help you experience and connect with Victoria's spectacular parks and waterways.

Discover more than 60 different types of nature-based experiences including hiking, mountain biking, boating, four-wheel driving, indigenous culture tours, birdwatching, surfing, diving and so much more.

Licensed Tour Operators know all the best places to go and will plan and prepare your visit to ensure you are safe and can enjoy your nature-based adventure to the fullest.
Find a Licensed Tour Operator
How to get there
Lake Hindmarsh Lake Reserve
Gurru (Lake Hindmarsh) is approximately 380km from Melbourne and 450km from Adelaide. The lake is reached via the Western Highway, 22km north of Dimboola and just west of Jeparit on the Nhill-Jeparit Road. Access is suitable for two-wheel drive vehicles.
When you're there
Download the Lake Hindmarsh Lake Reserve visitor guide for more information about the park and a map.
Lake Hindmarsh Lake Reserve is dog-friendly.
To book a camp site at Four-Mile Beach, please contact Hindmarsh Shire Council.
Not all water provided at campsites is potable – bring drinking water with you if you're camping.
Need to know
Lake Hindmarsh Lake Reserve
Accessibility
Visiting a park can be more of a challenge for people with disabilities, however in Victoria there are a wide range of facilities to help people of all abilities enjoy our wonderful parks around the state.
Assistance dogs are welcome in Parks Victoria parks and reserves. Entry requirements apply for parks and reserves that are usually dog prohibited, such as national parks.
The facilities at Four-Mile Beach campsite are not wheelchair friendly.
Safety
Lake Hindmarsh Lake Reserve is in the Wimmera Fire District. Bushfire safety is a personal responsibility. Anyone entering parks and forests during the bushfire season needs to stay aware of forecast weather conditions. Check the Fire Danger Rating and for days of Total Fire Ban at www.emergency.vic.gov.au or call the Vic Emergency hotline on 1800 226 226.
No fires may be lit on Total Fire Ban days. Catastrophic is the highest fire danger rating and on Catastrophic Fire Danger Rating days this park will be closed for public safety. If you are already visiting and hiking in the bush you should attempt to leave as soon as possible; this may require you to change or retrace your route. Closure signs will be erected but do not expect an official warning.
Check the latest conditions. Consider carrying a small AM/FM radio and listen to ABC local radio 594 AM or 94.5 FM
How we keep it special
Leave no trace to minimise the impact on the environment.
Take care not to disturb plants and animals, and hike and camp in appropriate areas.
Plan ahead to minimise waste.
Take all rubbish home with you.
Teach children why our parks are important. Encourage kids to spend time outside in a natural setting.
Follow rules and regulations put in place so we can preserve our history and outstanding natural areas for future generations.