Explore
Mount Granya State Park
Mount Granya State Park is part of an Aboriginal cultural landscape. Parks Victoria respects the deep and continuing connection that Traditional Owners have to these lands and waters, and we recognise their ongoing role in caring for Country.
Discover a hidden gem of native flora, Australian wildlife and historic relics in Mount Granya State Park. Wander nature trails through the open forest to hear lyrebirds calling and enjoy the wildflowers that bloom in abundance in springtime. Mount Granya State Park is home to a number of animal species, too, including the Eastern Grey Kangaroo, Black Wallaby and Common Wombat.
Visit remnants of the park's industrial past at Powder Magazine. Built by the Forests Commission in the 1960s, this concrete structure once stored explosives used for the construction of roads in nearby forests and pine plantations. See the Scout Hut, a log hut constructed in 1937 by the Granya Scout Group.
Drive to the highest point in Mount Granya State Park, complete with a fire tower used to detect bushfires during the summer months. Take in views over the Georges Creek valley and nearby Jarvis Creek Regional Park from Georges Creek Lookout.
Take the Mount Granya Walking Track for more magnificent views. Walk his 10.4 km return track from Cottontree Creek visitor area to the summit of Mount Granya. Take in the fresh air as you pass through open eucalypt forest on the way to those views. Along the way, stop off at the Granya Scout Hut and Granya Falls.
Some 235 native plant species have been recorded in the park. Most of Mount Granya State Park's steep slopes are forested with open stands of Red Stringybark and Long-leaf Box, while on the plateau and the southern slopes, you can find beautiful Broad-leaf and Narrow-leaf Peppermints. Keep an eye out for small areas of Black Cypress-pine on the dry northern slopes, as well as other rare native species such as Crimson Grevillia and Grey Rice-flower.
Birds are abundant here – well over 100 species have been recorded, and many Superb Lyrebirds make the park their home. Wander the 400m Lyrebird Loop Trail through the open forest and rock outcrops on the summit of Mount Granya. Listen out for these shy birds' loud calls, which show off their incredible mimicry skills, and watch for glimpses of their impressive tail plumage.
Things To Do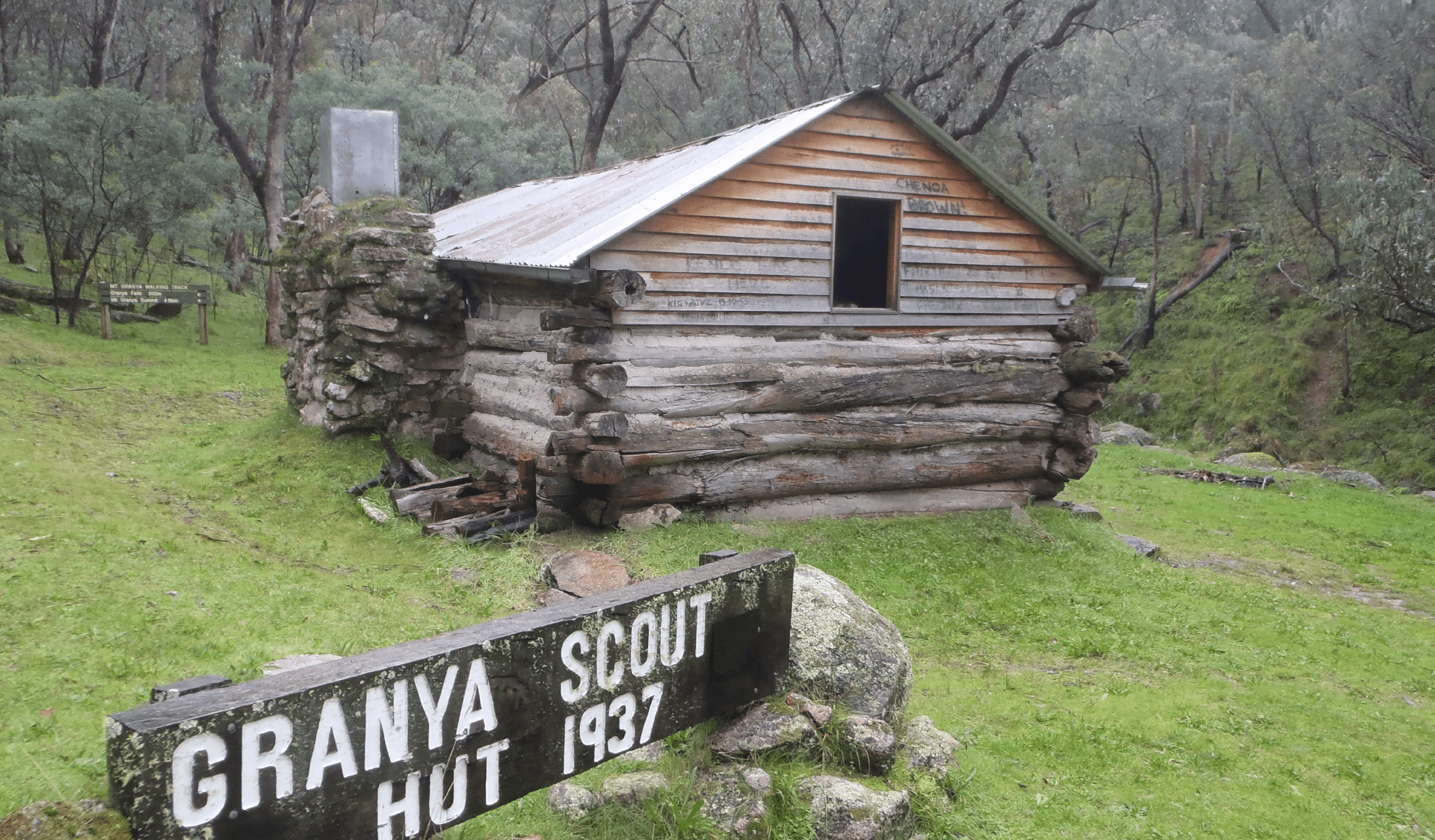 Granya Scout Hut
See this historic log hut, constructed in 1937 by the Granya Scout Group, on the track between Cottontree Creek visitor area and Granya Falls.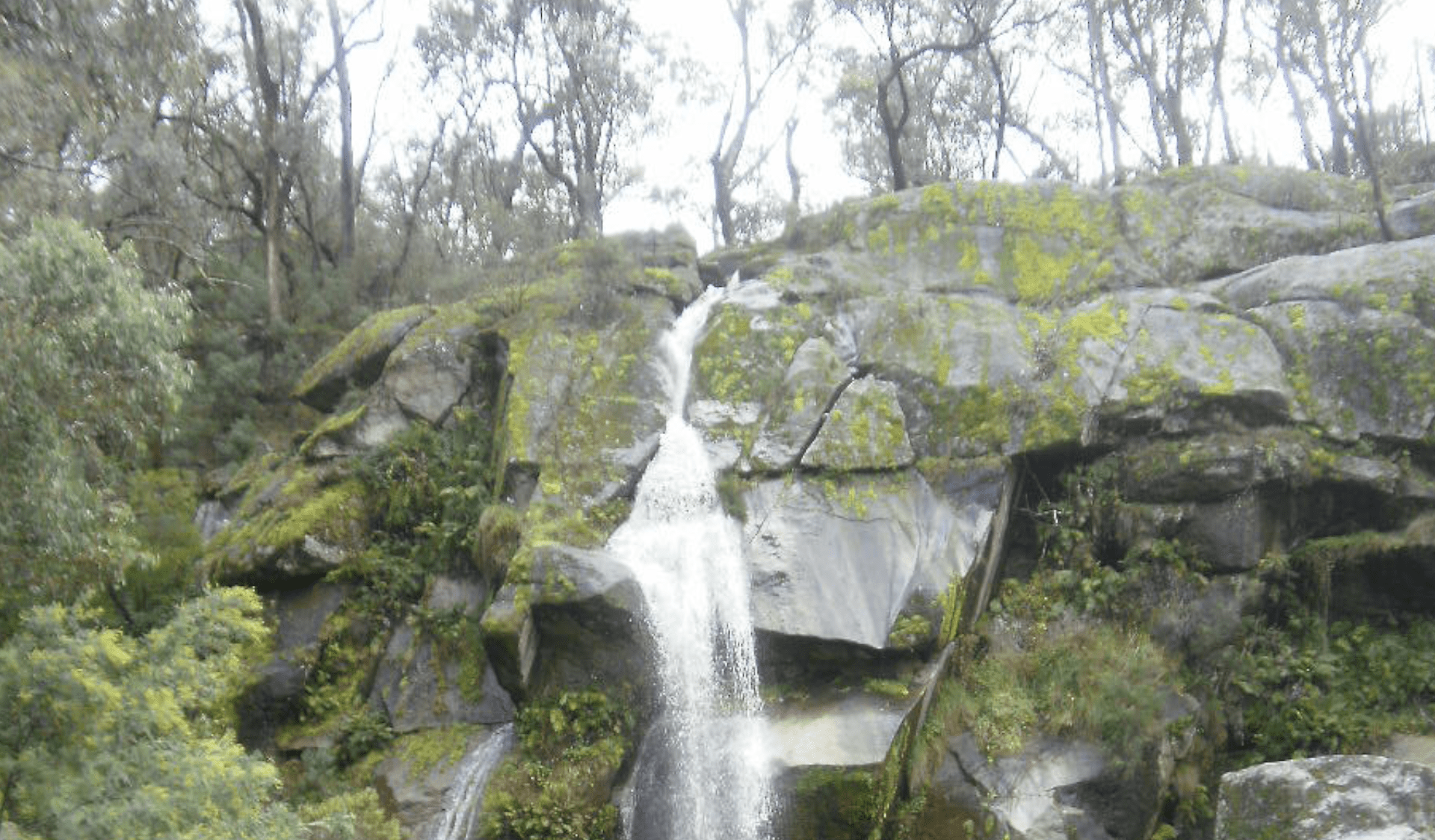 Granya Falls
Visit this seasonally-flowing waterfall via a short walk (1.4km return) along the Mount Granya Walking Track from Cottontree Creek visitor area.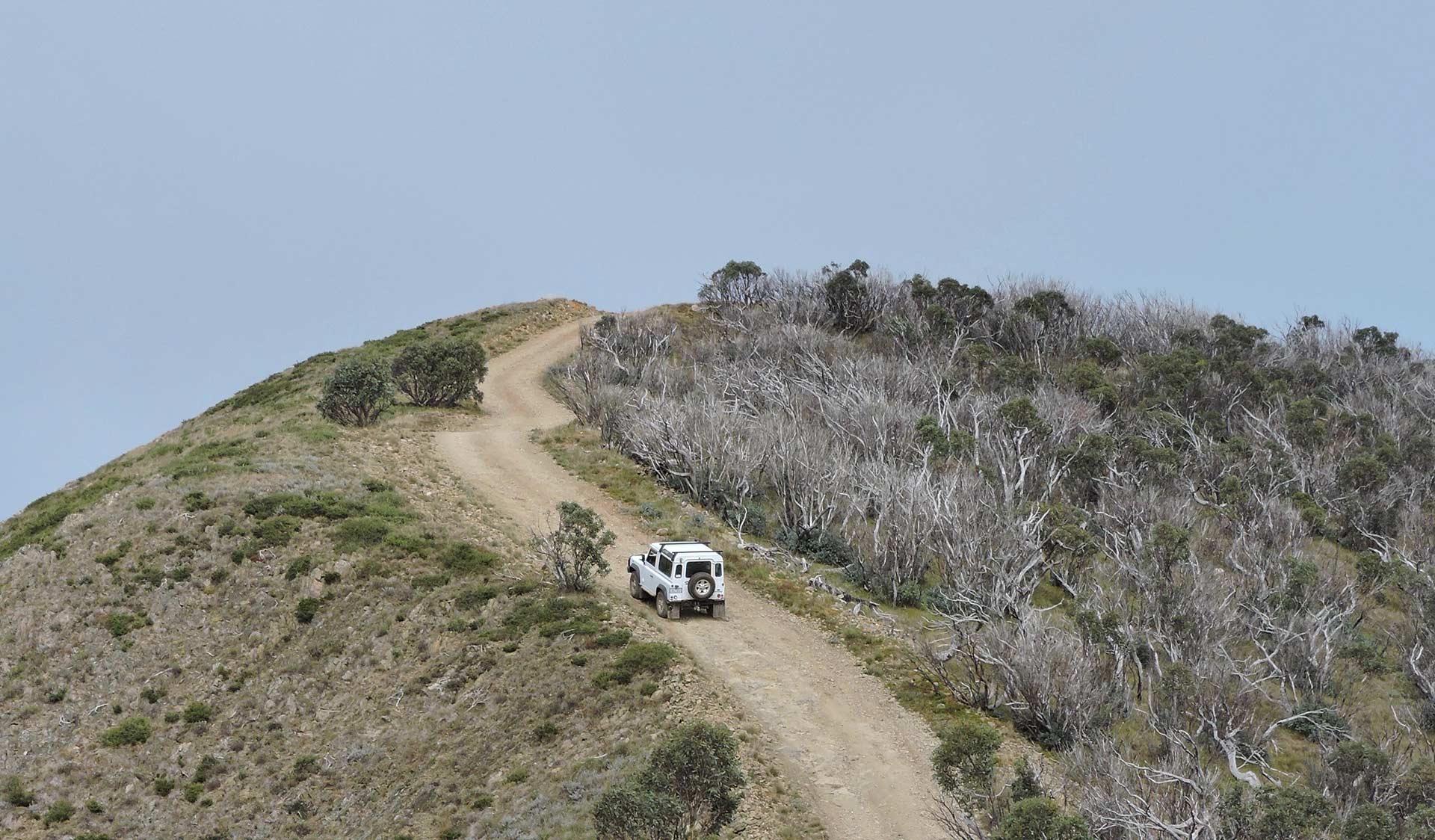 Four-wheel driving and mountain biking
Swap the hiking boots for wheels and enjoy the network of 4WD and bike tracks that weaves through the park. Remember that most minor tracks are fine weather only, and some seasonal track closures apply during winter.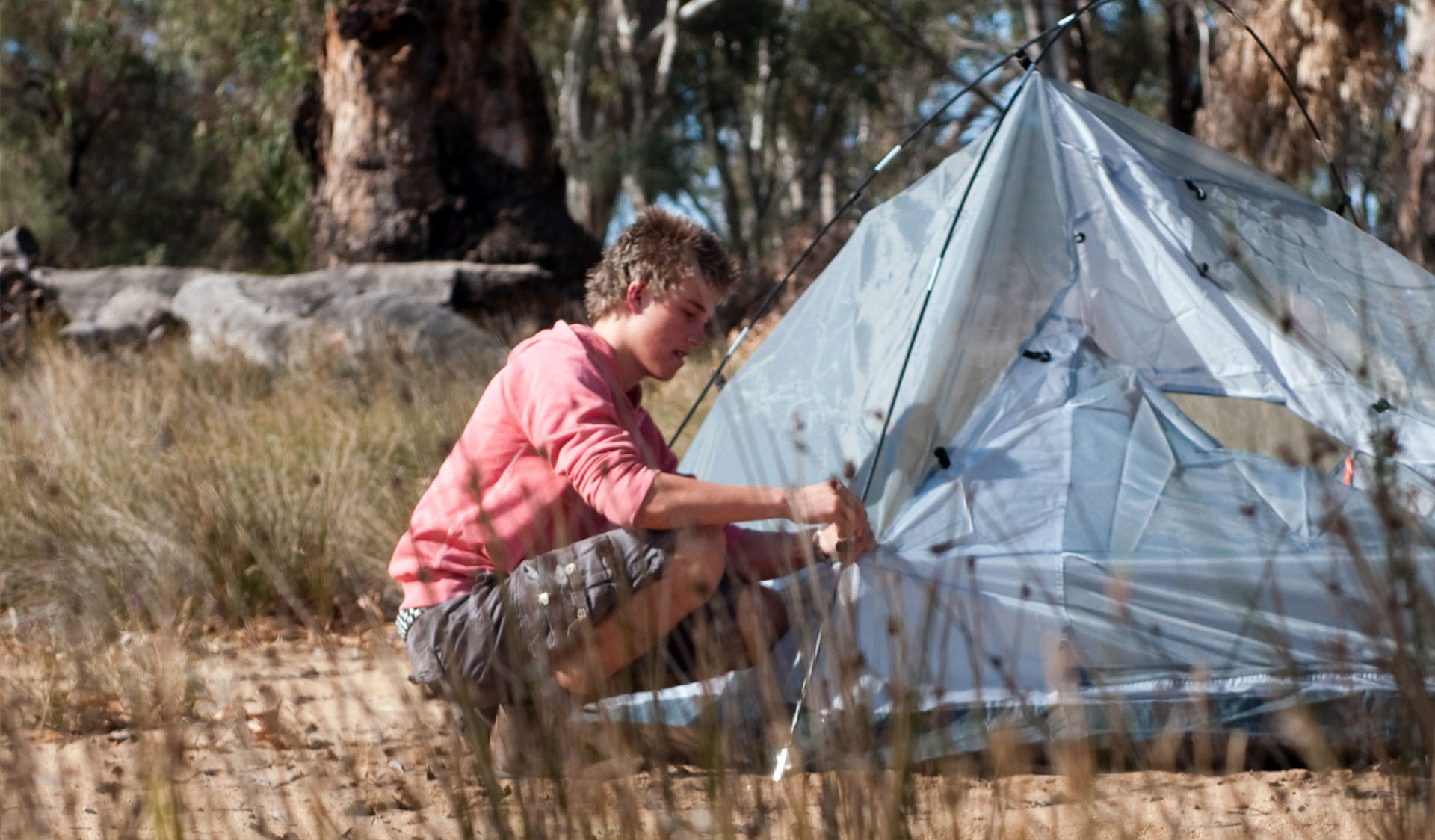 Picnicking and camping
Make a weekend of it with a picnic or an overnight stay. Basic visitor facilities, including tables, fireplaces and toilets, at Mount Granya Summit and Cottontree Creek visitor area will keep the family happy and entertained while taking in the natural surrounds.
Mount Granya State Park
This area is well known for its wildlife. Keep an eye out for:
Tours and adventure experiences in parks
One of the best ways you can get into nature is with a Licensed Tour Operator.

There are more than 400 Licensed Tour Operators across Victoria who are ready and waiting to help you experience and connect with Victoria's spectacular parks and waterways.

Discover more than 60 different types of nature-based experiences including hiking, mountain biking, boating, four-wheel driving, indigenous culture tours, birdwatching, surfing, diving and so much more.

Licensed Tour Operators know all the best places to go and will plan and prepare your visit to ensure you are safe and can enjoy your nature-based adventure to the fullest.
Find a Licensed Tour Operator
How to get there
Mount Granya State Park
Mount Granya State Park is located approximately 60km east of Albury-Wodonga. It lies between the Murray Valley Highway and the Murray River. Two-wheel drive access is available to Mount Granya summit and the Cotton Tree Creek visitor area by following the signs from Granya Road.
Need to know
Mount Granya State Park
Accessibility
Visiting a park can be more of a challenge for people with disabilities, however in Victoria there are a wide range of facilities to help people of all abilities enjoy our wonderful parks around the state.
Dogs are not permitted in Mount Granya State Park. Authorised assistance dogs are welcome.
Change of Conditions
Nature being nature, sometimes conditions can change at short notice. It's a good idea to check this page ahead of your visit for any updates.
Notices Affecting Multiple Parks

Seasonal road closures 2023

Seasonal road closures apply to areas within and tracks bordering this park from 15 June 2023. See

MapshareVic

for locations of the closures. Visit the

seasonal road closures

page for more information

Ground shooting operations targeting deer

Ground control operations targeting deer will be undertaken in these Parks and Reserves from December 2022 to December 2023.

These areas will remain open to visitors during operations.

Alpine National Park (Bogong High Plains, Mount Bogong, Dinner Plain,

Dargo High Plains, Foothills and Southern Alps)

Buchan Caves Reserve

Burrowa-Pine Mountain

Cape Conran Coastal Park

Cape Liptrap Coastal Park

Cabbage Tree Creek Flora Reserve

Errinundra National Park

Lake Tyers State Park

Lakes National Park

Baw Baw National Park

Mount Buffalo National Park

Mount Mittamatite Regional Park

Mount Mitta Mitta Flora Reserve

Mount Lawson State Park

Mount Granya State Park

Mountain Creek Education Area

Pheasant Creek Flora Reserve

Wabba Wilderness Park

Wilsons Promontory National Park




For more information about deer control to protect biodiversity, please visit

this link

.
How we keep it special
We aim to ensure that our valued parks, and the natural assets and cultural heritage they hold, can be enjoyed now and by future generations.