Explore
Mount Worth State Park
Mount Worth State Park is part of an Aboriginal cultural landscape in the traditional Country of the Bunurong People. Parks Victoria respects the deep and continuing connection that Bunurong Traditional Owners have to these lands and waters, and we recognise their ongoing role in caring for Country.
Explore towering forests of Mountain Ash, Mountain Grey Gum and Blackwood along the hills and slopes of Mount Worth State Park.
Take the Giants Circuit (1.8km) to see the impressive Standing Giant, a huge Mountain Ash that is probably 300 years old with a girth of 14 metres. The Gardiners Mill track (3km) follows the tree fern lined Clark Creek, while more experienced hikers can take the sloping Waterfall-Bower Track, featuring two small waterfalls at the midway point.
The park is an ideal place for wildlife watching, and birdlife is abundant. Lyrebirds scratch in the leaf litter, while forest canopy provides food and nesting areas for the Crimson Rosella, King Parrot, Olive Whistler, Grey Butcherbird, Tawny Frogmouth and the rare Sooty Owl. The park is also home to iconic animals such as the Common Wombat, Swamp Wallaby, Brushtailed Possum, Feathertail Glider, Brown Antechinus and Platypus. Soft Tree Ferns and Rough Tree Ferns flourish within the sheltered gullies. The cool moist conditions support a number of rare plants including Netted Brake, Slender Tree Fern and Skirted Tree Fern.
The Moonlight Creek Visitor Area is perfect for a relaxing picnic, surrounded by tree ferns and grassy space. There are tables, toilets, a gas BBQ and fireplaces provided. Please bring your own firewood, as the fallen branches, leaves and sticks at the park are habitat for many smaller animals and cannot be taken for use.
The lands of Mount Worth State Park have a history of intensive use by European settlers, with selections beginning in the 1870s and timber milling from the 1920s – you can still see remnants of the old timber mills along the walking tracks. Before being logged, this area would have been blanketed by extensive wet forests with canopies of Mountain Ash. The gullies were dominated by cool temperate rainforest species like Myrtle Beach and Sassafras. This type of rainforest would have been widespread across the Strzelelcki Ranges pre-European settlement, but with logging and fire, rainforest has been reduced to small pockets. The Warragul Field Naturalists Club and the Shire of Warragul were instrumental in having the park created, leading to the regeneration of the forests that both visitors and wildlife can enjoy today.
Things To Do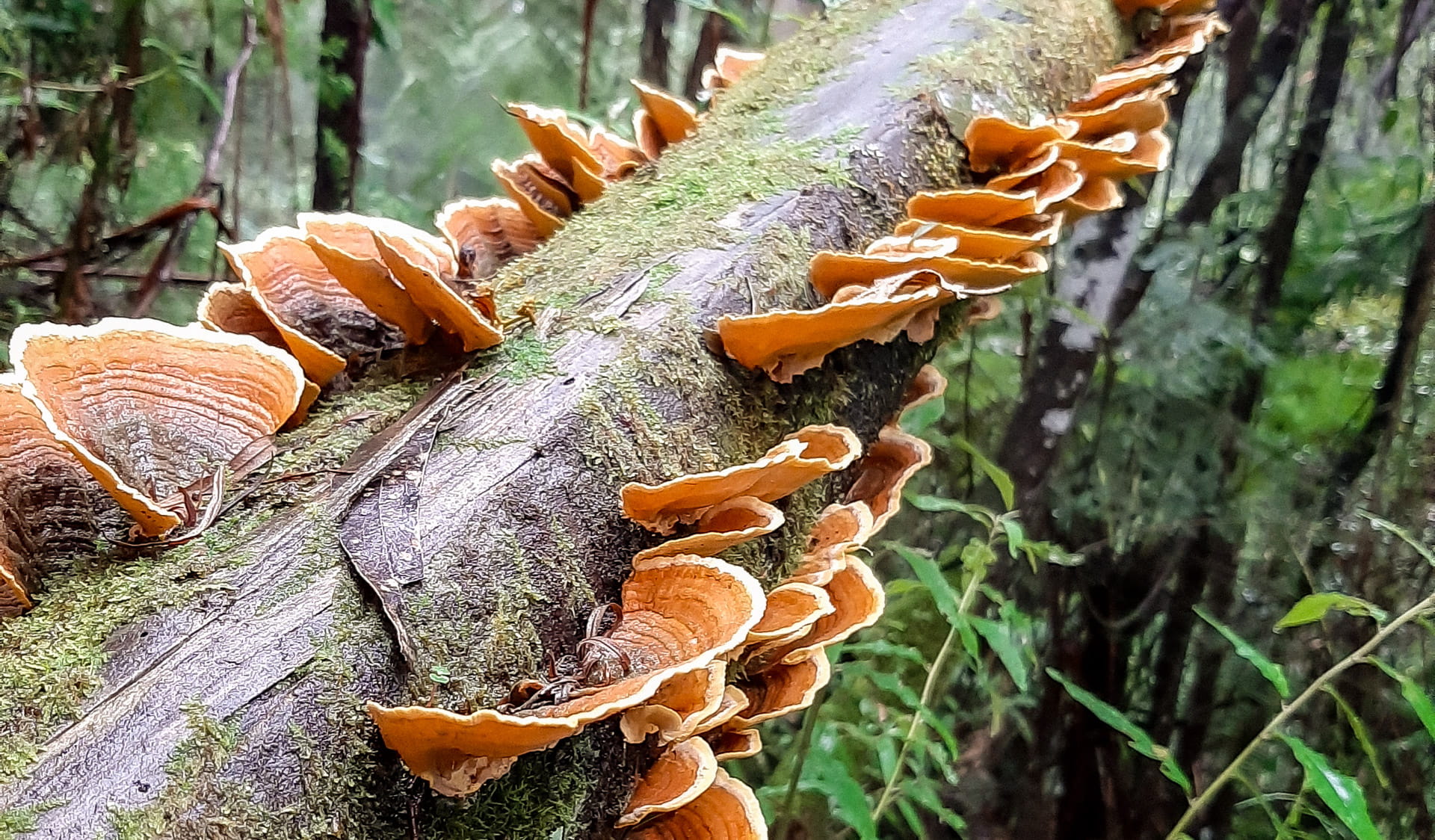 Gardiners Mill
3km, 1 hour return Extending from the Giants Circuit, this walk takes you through regenerating Mountain Ash forest and along the tree-fern lined Clark Creek.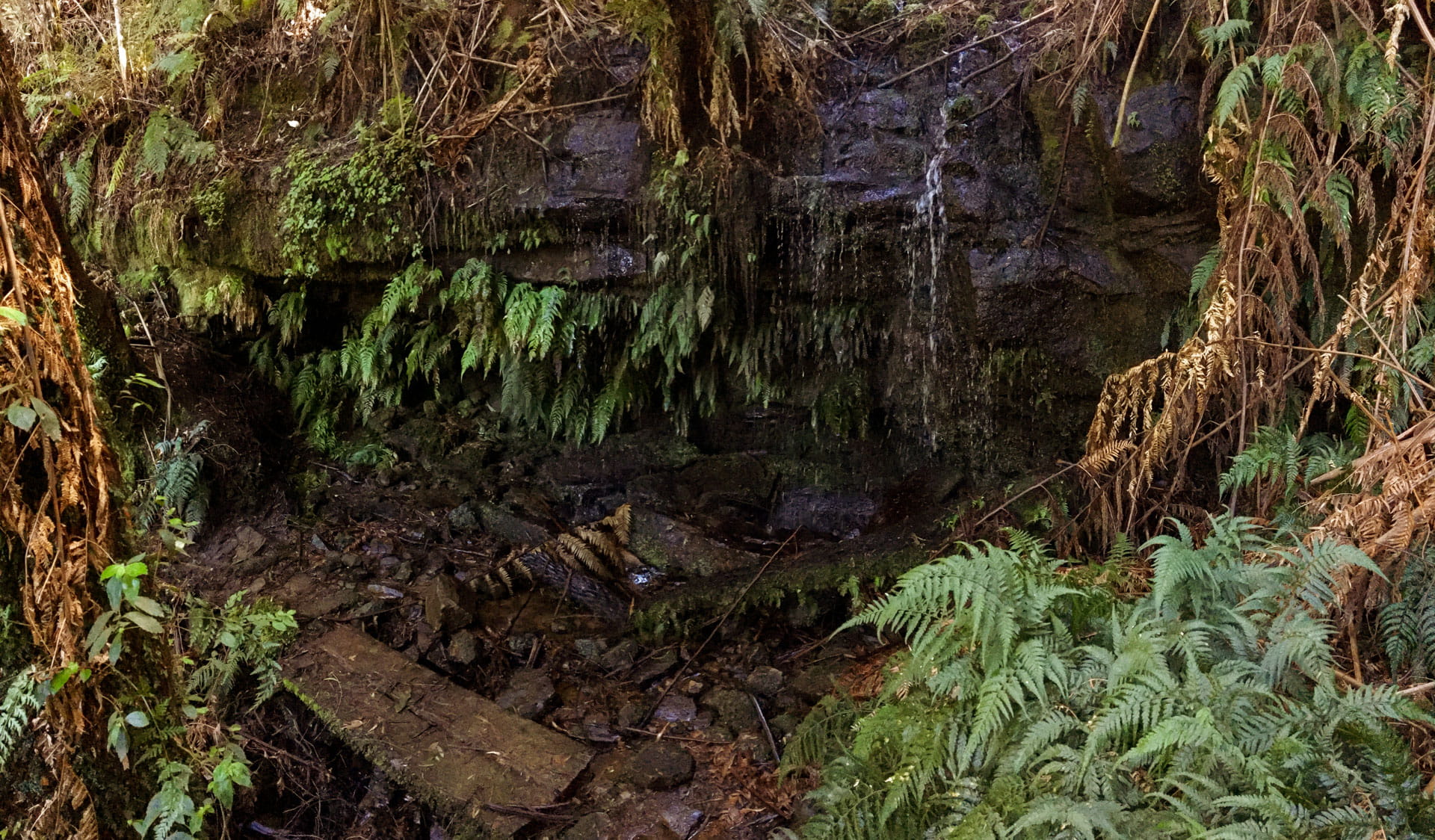 Giants Circuit
1.8km, 1 hour circuit Begin at the Moonlight Creek picnic area and follow the route of a timber tramway through Mountain Ash Forest and fern-filled gullies. This lovely walk includes the impressive Standing Giant, a huge Mountain Ash that is likely 300 years old, with a girth of 14 metres.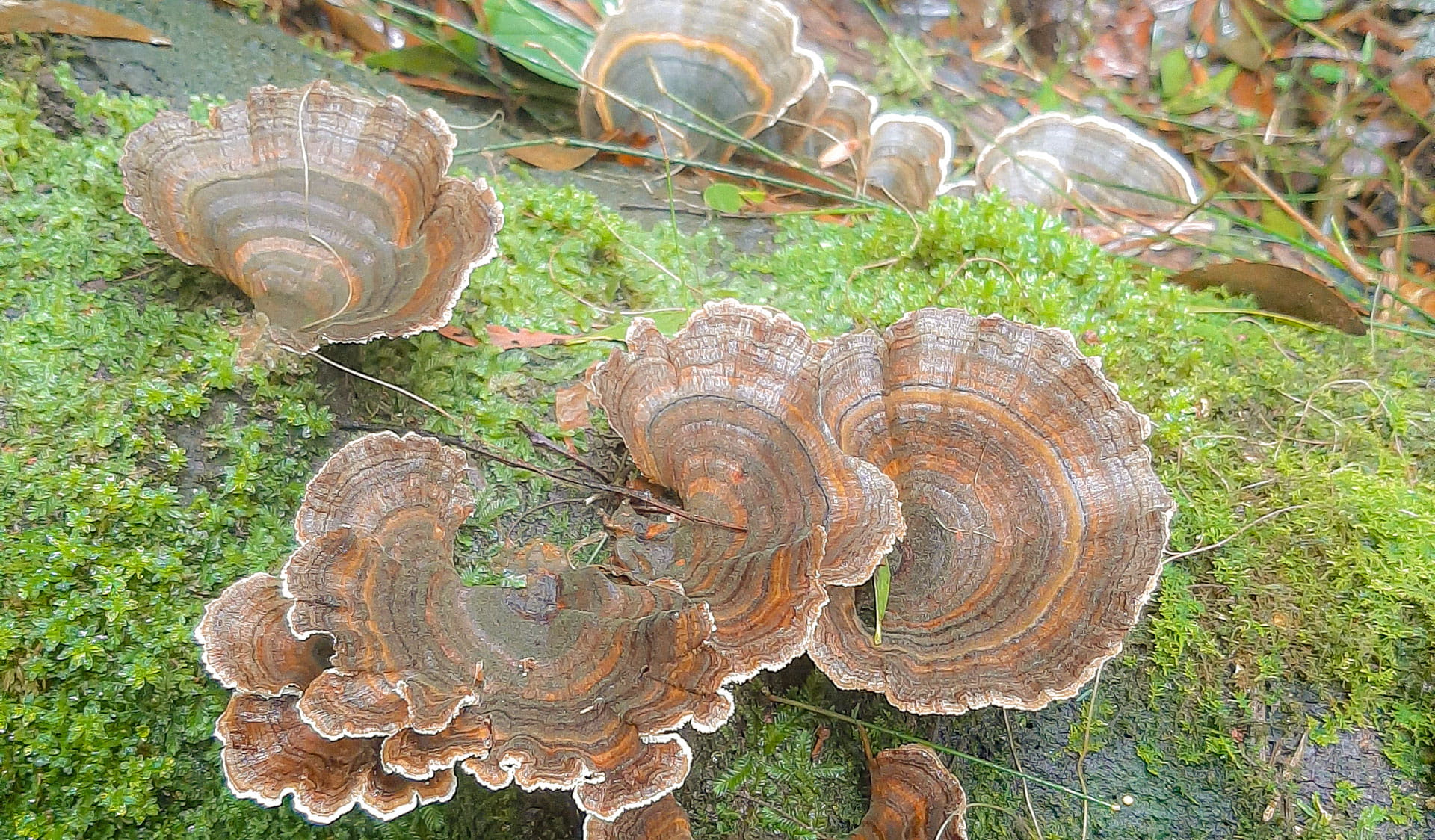 Maslin's Mill
1.5km, 40 minutes return This track leads through forest of Mountain Ash and Blackwood to Maslin's Mill site. Suitable for people with limited mobility.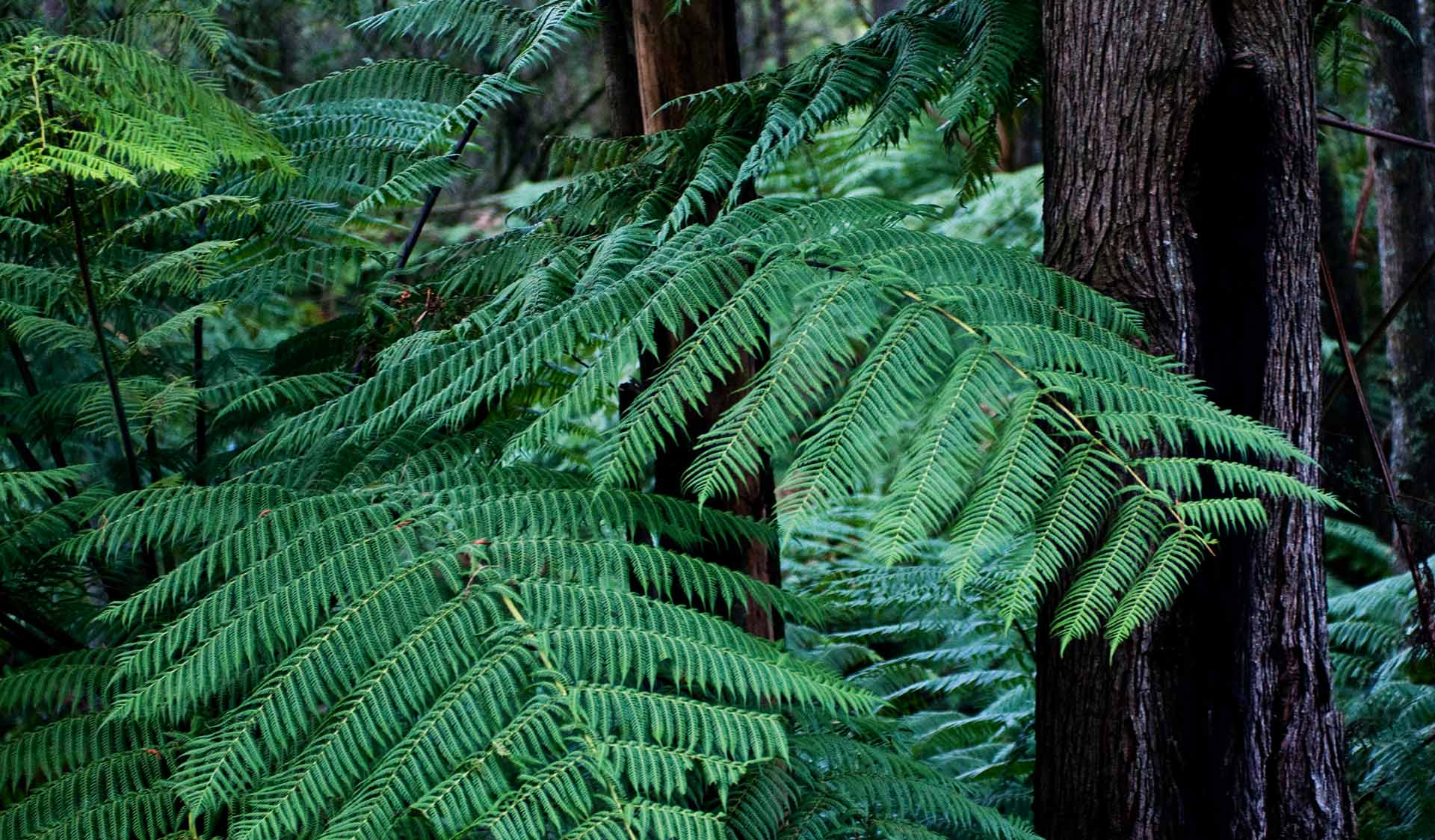 Waterfall-Bower Circuit
7km, 2.5 hours return Combining Waterfall-Bower Track and Moonlight Divide Track, this is a fantastic circuit for experienced walkers, featuring two small waterfalls at the midway point.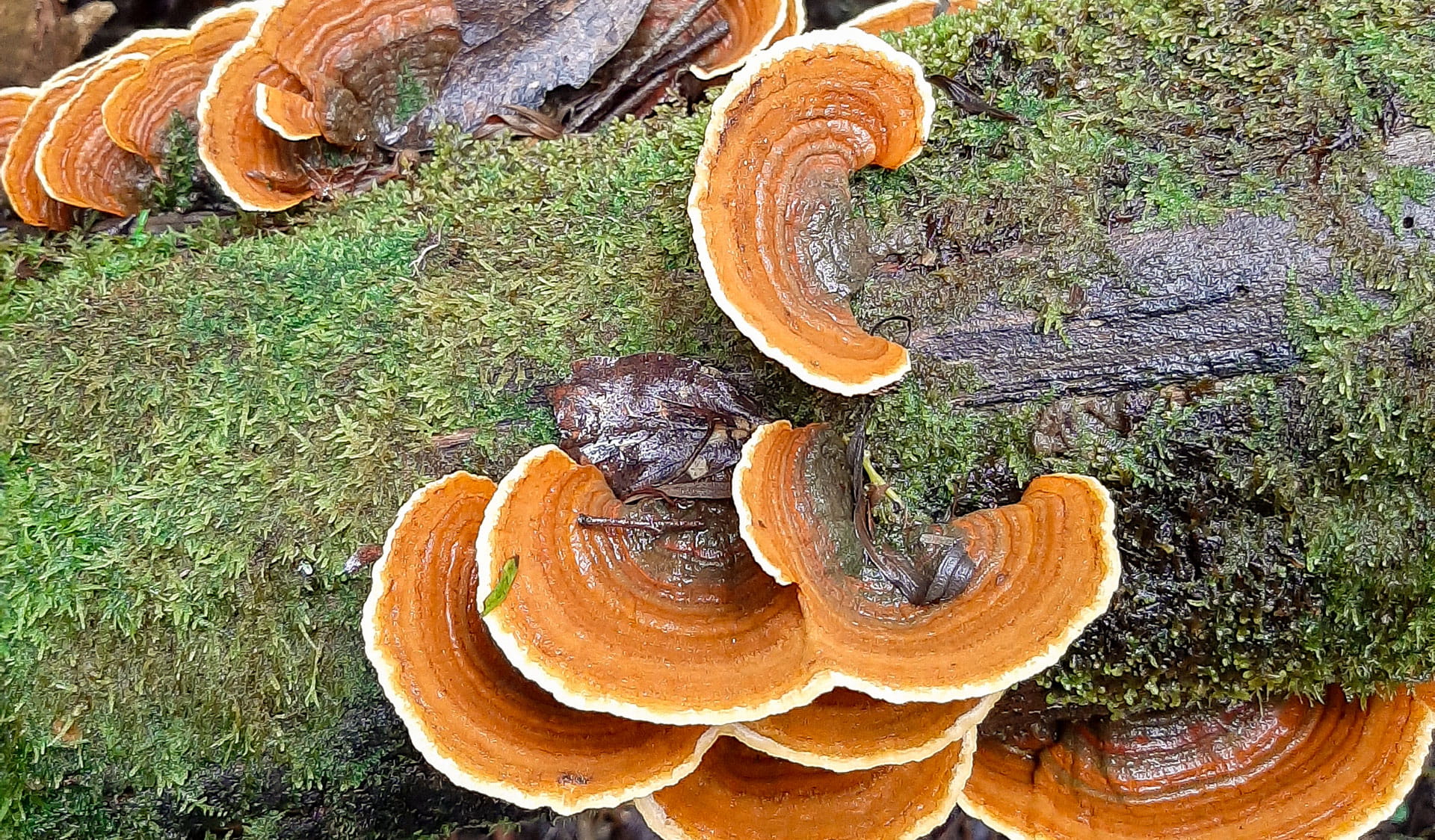 Moonlight Circuit
8.5km, 3 hours circuit Combining Moonlight Creek Track, Moonlight Link Track and Moonlight Divide Track, this is a strenuous walk suitable for experienced hikers, that climbs to the ridge and Mountain Ash forest and follows the mountain stream and timber mills.
Mount Worth State Park
Over 40 species of Fungi have been surveyed in Mt Worth State Park over recent years. Along the tracks you might find sections covered in holes. The Narracan Borrowing Crayfish is the culprit. This small brightly coloured crayfish is endangered in Victoria and is only found in a small range across the Strzelecki Ranges. The Gippsland Giant Earthworm has been found in the underground in the park, which is an incredible animal featured in Sir David Attenborough's Life in the Undergrowth tv series. If you listen closely you might hear it squelching underneath your feet!
This area is well known for its diverse range of wildlife. Keep an eye out for:
Tours and adventure experiences in parks
One of the best ways you can get into nature is with a Licensed Tour Operator.

There are more than 400 Licensed Tour Operators across Victoria who are ready and waiting to help you experience and connect with Victoria's spectacular parks and waterways.

Discover more than 60 different types of nature-based experiences including hiking, mountain biking, boating, four-wheel driving, indigenous culture tours, birdwatching, surfing, diving and so much more.

Licensed Tour Operators know all the best places to go and will plan and prepare your visit to ensure you are safe and can enjoy your nature-based adventure to the fullest.
Find a Licensed Tour Operator
How to get there
Mount Worth State Park
Mount Worth State Park is approximately 125km south east of Melbourne. The park is reached from the Princes Highway at Warragul by following the Warragul – Korumburra Road, Grand Ridge Road and McDonalds Track. You can also reach the park from Darnum via the Darnum – Allambee Road and the Allambee Estate Road. Be aware that roads are narrow and winding with gravel surfaces.
Need to know
Mount Worth State Park
Accessibility
Visiting a park can be more of a challenge for people with disabilities, however in Victoria there are a wide range of facilities to help people of all abilities enjoy our wonderful parks around the state. Moonlight Creek Visitor Area has wheelchair and pram access. The toilets are also accessible. The Maslins Mill Track is suitable for people with limited mobility.
Assistance dogs are welcome in Parks Victoria parks and reserves. Entry requirements apply for parks and reserves where dogs are normally prohibited, such as national parks.
Safety in nature
To ensure that you and your companions stay safe, always remember that the natural environment can be unpredictable. Before you go, take a look at our safety tips and check our changed conditions and closures information for a great visit.
Change of Conditions
Nature being nature, sometimes conditions can change at short notice. It's a good idea to check this page ahead of your visit for any updates.
Bridge Closure - Right hand branch of Giants Circuit

Bridge Closure - Right hand branch of Giants Circuit.





Bridge is closed until further notice due to damage.




Please access Giants Circuit via the left hand branch of the walking track.






How we keep it special
We aim to ensure that our valued parks, and the natural assets and cultural heritage they hold, can be enjoyed now and by future generations.