Ninety Mile Beach Marine National Park
Explore
Ninety Mile Beach Marine National Park
This park is a fantastic place to visit for nature walks as the beaches are long and beautiful. Visitors also enjoy swimming, surfing and boating in the area. Snorkelling and diving will introduce people to an underwater world very different to many of Victoria's other Marine Protected Areas.
Beneath the water, vast plains of sand stretch in every direction. However, the sand is not as monotonous as it may appear; wave action and currents sort sand particles into different groups and layers whilst surface features, such as mounds and ripples, are a result of animal and wave action. The coast does not have any rocky headlands or platforms, and offshore there are only a few ribbons of reef which are periodically covered by sand. These formed as shorelines or sand dunes during ice-ages when the sea level was lower than today.
The huge subtidal sandy expanses characteristic of the area, are teeming with marine life. In fact, they are known to have one of the highest species diversity levels of any place on the planet, with 860 species discovered within 10 square meters. These sand dwelling critters can include tube building worms, small molluscs and many tiny crustaceans.
Larger animals are less common, but octopuses, brittle stars, crabs and an unusual coral species can be found. You may also see a Stargazer peering up at you from the sand or many pelagic (free-swimming) fish species feeding on the smorgasbord of tiny animals within the sand. Young Great White Sharks can be found in the area chasing snapper, one of their favourite foods.
Things To Do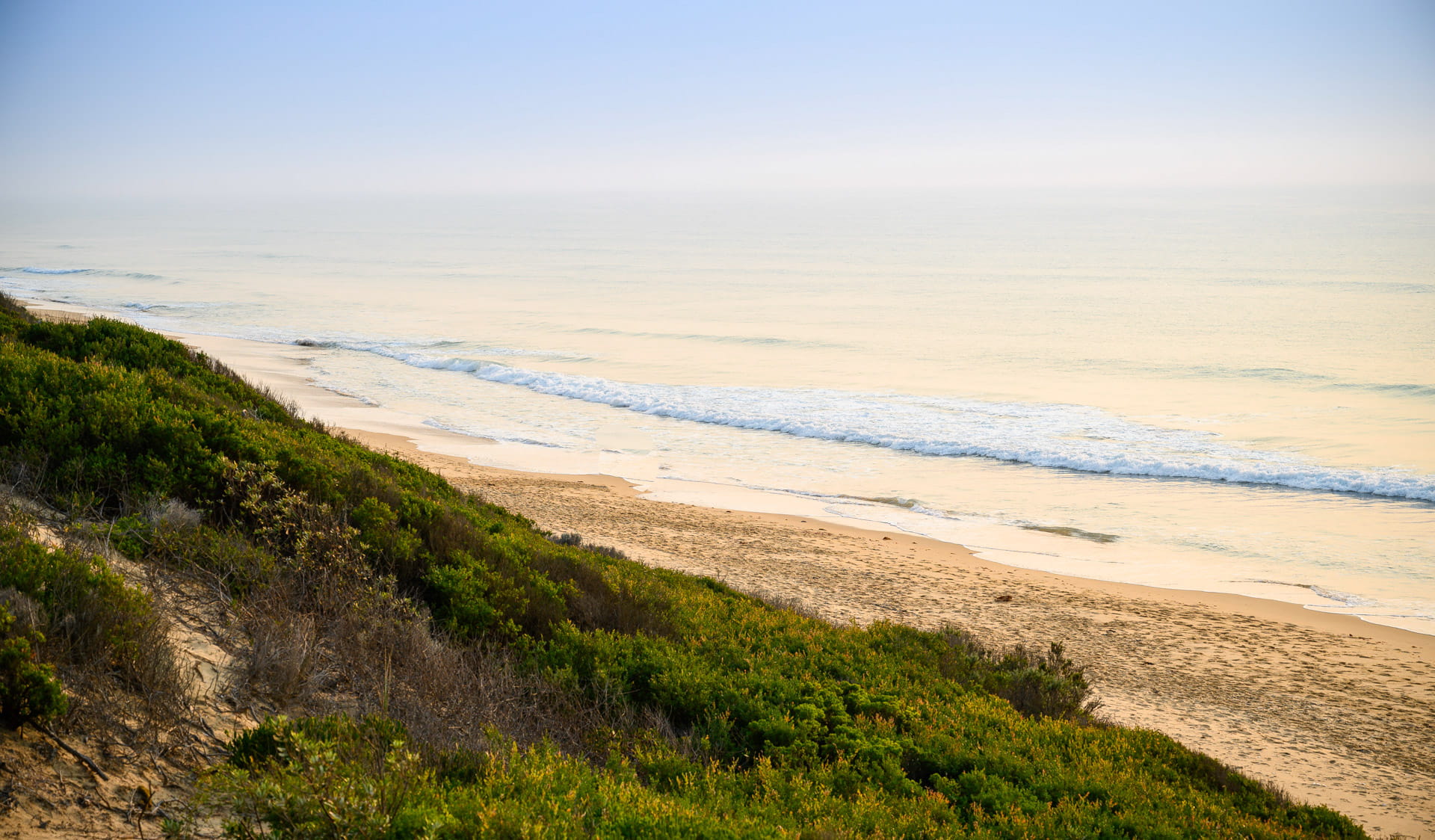 Beaches in Ninety Mile Beach
This is one of the most natural and unspoilt beaches in the world. The beach lies on the edge of a long slender sand dune with an uninterrupted vista of endless sand that stretches as far as the eye can see.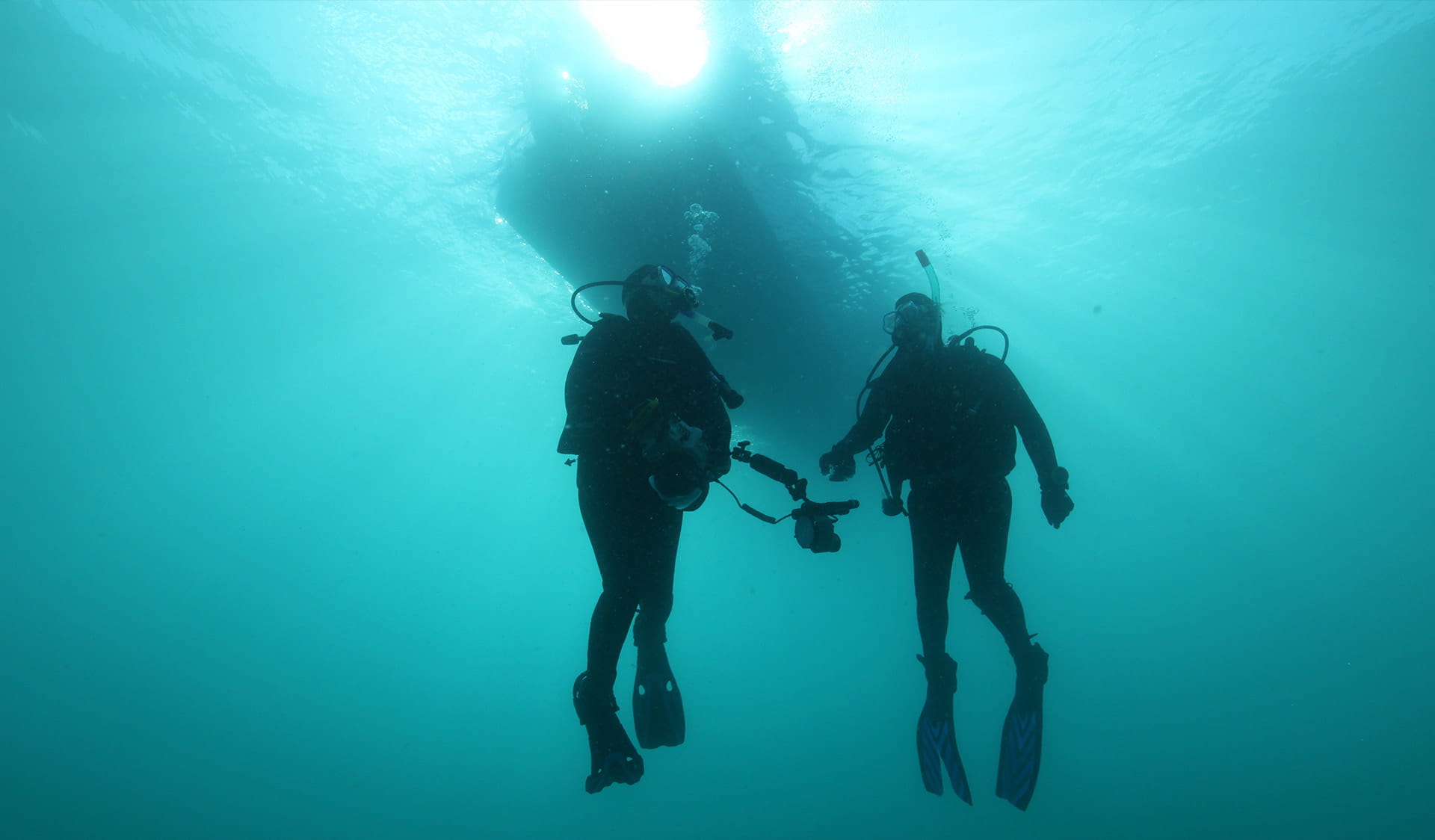 Diving in Ninety Mile Beach
Beneath the waters, the marine national park's sand plains harbour a vast array of marine life. Strap on a mask and dive or snorkel here to see some of Victoria's iconic marine life.
Tours and adventure experiences in parks
One of the best ways you can get into nature is with a Licensed Tour Operator.

There are more than 400 Licensed Tour Operators across Victoria who are ready and waiting to help you experience and connect with Victoria's spectacular parks and waterways.

Discover more than 60 different types of nature-based experiences including hiking, mountain biking, boating, four-wheel driving, indigenous culture tours, birdwatching, surfing, diving and so much more.

Licensed Tour Operators know all the best places to go and will plan and prepare your visit to ensure you are safe and can enjoy your nature-based adventure to the fullest.
Find a Licensed Tour Operator
How to get there
Ninety Mile Beach Marine National Park
250km east of Melbourne, Ninety Mile Beach Marine National Park can be reached from the South Gippsland Highway via Seaspray.
When you're there
Download the Ninety Mile Beach Marine National Park map.
Need to know
Ninety Mile Beach Marine National Park
Accessibility
Visiting a park can be more of a challenge for people with disabilities, however in Victoria there are a wide range of facilities to help people of all abilities enjoy our wonderful parks around the state.
Safety
Be aware of the changing tides while exploring as some points of the park are not passable at high tide.

Diving should only be undertaken by trained and experienced divers. Beware of strong currents and undertows when snorkelling or swimming at the beach.

Wear shoes that grip well when walking on rock platforms. Watch where your hands are going at all times to avoid potentially dangerous creatures. Be aware of large unexpected waves when walking on shore, especially on rock platforms. Stay away from cliff edges and bases.
How we keep it special
We aim to ensure that our valued parks, and the natural assets and cultural heritage they hold, can be enjoyed now and by future generations.
The management plan for Ninety Mile Beach Marine National Park directs management for the park until it is reviewed.
Fishing in the Right Place
Download the Victorian Recreational Fishing Guide app which has a boundary locator, using a smart phone's internal GPS to determine whether the user is in, or approaching, or outside a Marine National Park or Sanctuary.