Swallow Lagoon Nature Conservation Reserve
Explore
Swallow Lagoon Nature Conservation Reserve
Swallow Lagoon Nature Conservation Reserve is part of an Aboriginal cultural landscape in the traditional Country of the Gunaikurnai Peoples. Parks Victoria respects the deep and continuing connection that Gunaikurnai Traditional Owners have to these lands and waters, and we recognise their ongoing role in caring for Country.
Swallow Lagoon Nature Conservation Reserve contains a variety of vegetation types including Plains Grassy Woodland and Lowland Forest. It is one of the last remnant patches of Gippsland Red Gum Grassy Woodland in the Gippsland region where it is considered endangered. Historically the reserve has been used for timber harvesting and sheep grazing. Now, native grassland is abundant, and trees and shrubs are regenerating.
Swallow Lagoon is the perfect place to explore the region, from here you can easily access Providence Ponds Flora and Fauna Reserve, Sale Common Nature Conservation Reserve or the Briagolong Red Gum Reserve.
Things To Do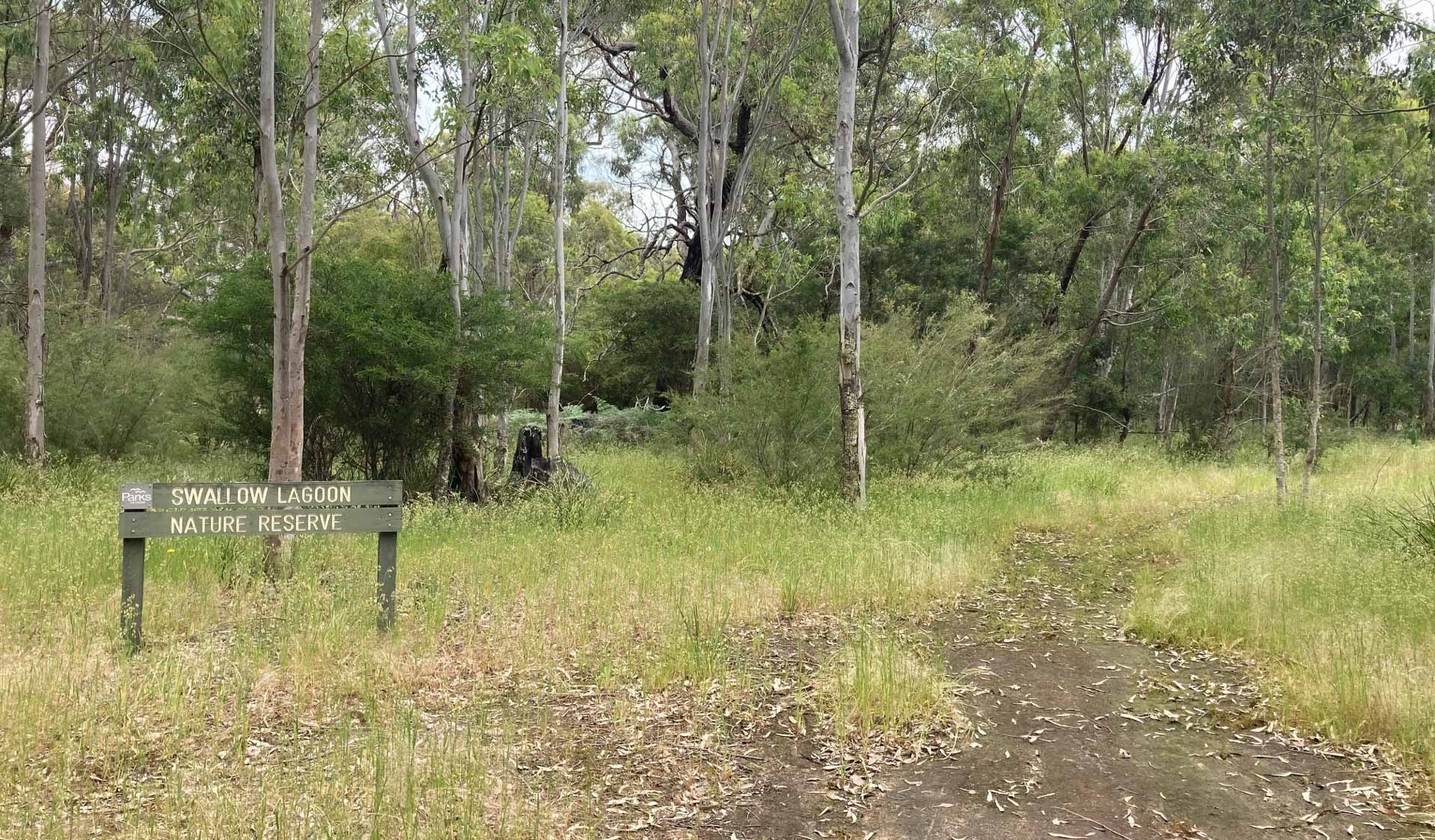 Walking in Swallow Lagoon
Explore the many different vegetation types of the reserve by using the old internal management trails. Keep your eyes peeled for echidnas and wombats and, in the springtime, native orchids.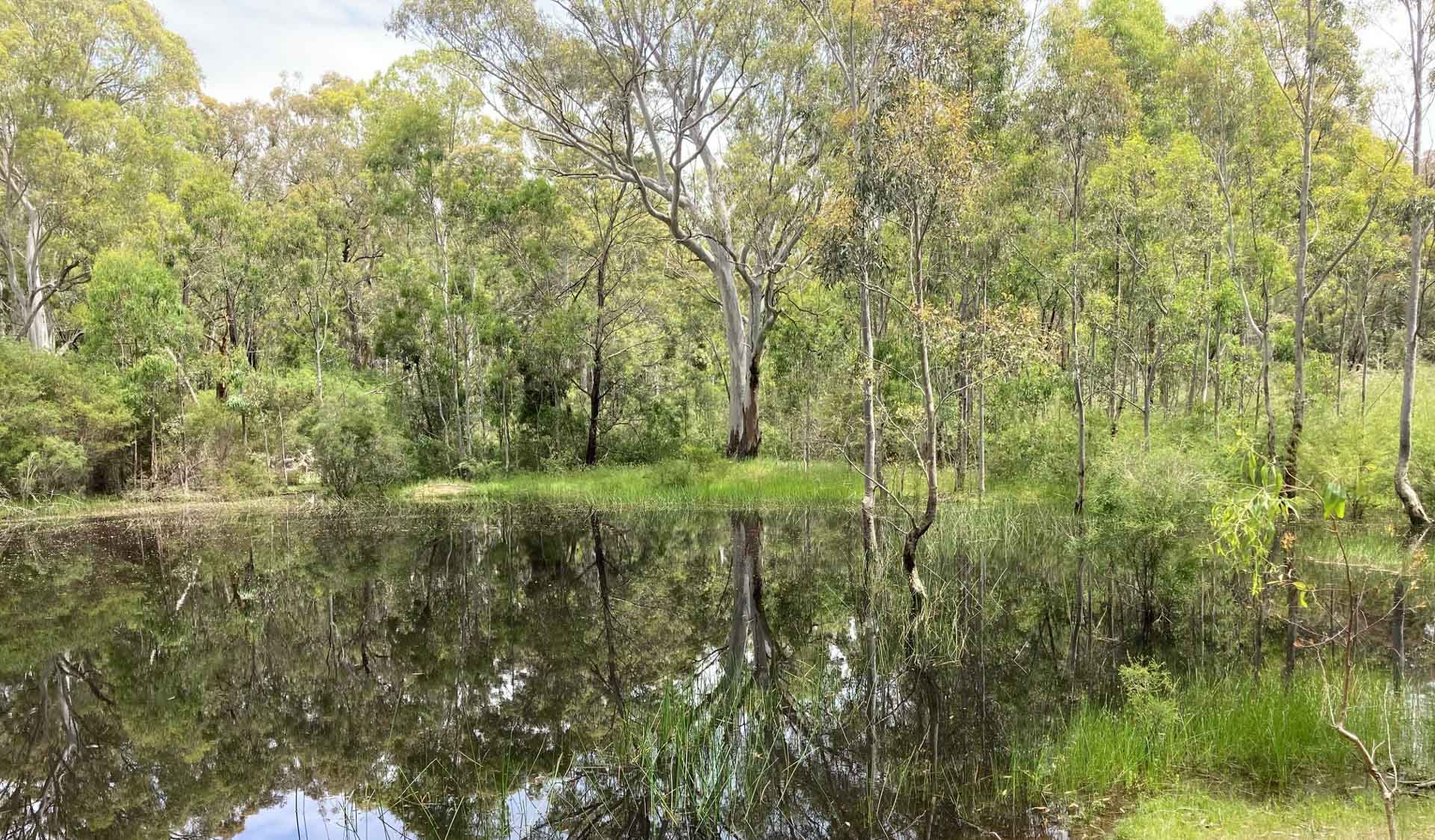 Picnic at Swallow Lagoon
Relax with your lunch at the picnic table provided. Make sure you take your rubbish with you as there are no bins at this reserve.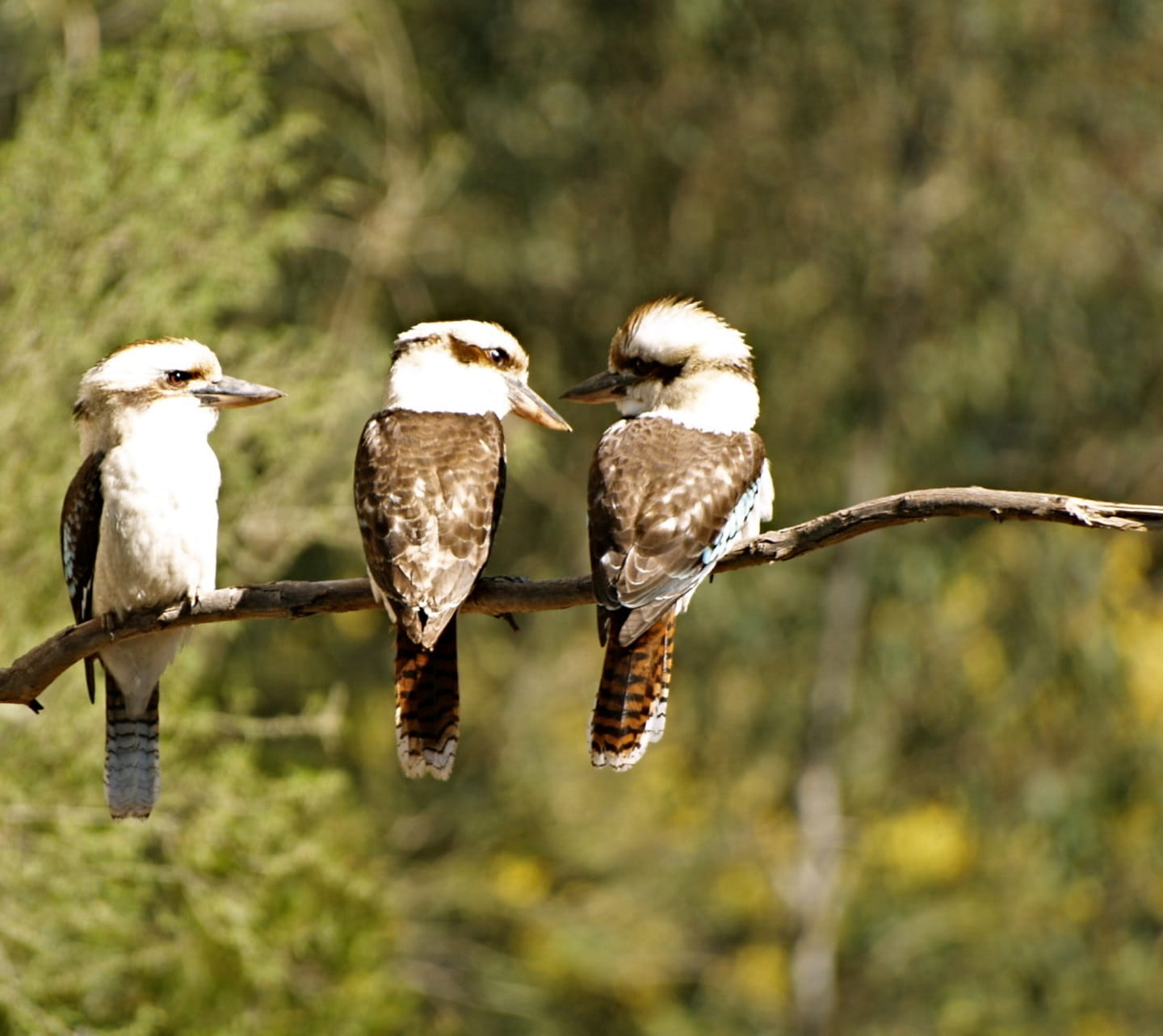 Birdwatching at Swallow Lagoon
Keep an eye out for the many species of bird that call this reserve home such as the Laughing Kookaburra and Wedge tailed eagle.
Tours and adventure experiences in parks
One of the best ways you can get into nature is with a Licensed Tour Operator.

There are more than 400 Licensed Tour Operators across Victoria who are ready and waiting to help you experience and connect with Victoria's spectacular parks and waterways.

Discover more than 60 different types of nature-based experiences including hiking, mountain biking, boating, four-wheel driving, indigenous culture tours, birdwatching, surfing, diving and so much more.

Licensed Tour Operators know all the best places to go and will plan and prepare your visit to ensure you are safe and can enjoy your nature-based adventure to the fullest.
Find a Licensed Tour Operator
How to get there
Swallow Lagoon Nature Conservation Reserve
Approximately 3 hours east of Melbourne, park access is via the pedestrian gate at the intersection of Swallow Lagoon Road and Andrews Rd in Munro.
When you're there
Help us care for the park:
Bins are not provided. Please take your rubbish home for recycling and disposal.
No fires, including barbecues.
No firewood collection permitted.
Dogs and other pets are not permitted in this park.
No motorbikes or horses permitted.
All native plants and animals, archaeological and historical features are protected by law.
It is an offence to offer food to native wildlife. This includes parrots and other birds. Penalties apply.
Need to know
Swallow Lagoon Nature Conservation Reserve
Accessibility
Visiting a park can be more of a challenge for people with disabilities, however in Victoria there are a wide range of facilities to help people of all abilities enjoy our wonderful parks around the state.
Assistance dogs are welcome in Parks Victoria parks and reserves. Entry requirements apply for parks and reserves that are usually dog prohibited, such as the national park next to Silvan Reservoir.
Safety
To ensure that you and your companions stay safe, always remember that the natural environment can be unpredictable. Before you go, take a look at our safety tips and check our changed conditions and closures information for a great visit.