Melbourne Bushfire Preparedness
What
is
fire preparedness work? How are parks prepared for fire?
These questions are especially important to the urban fringe of Melbourne, where bushland meets high population densities. When people look around them and see a lot of bush, scrub or grass, they understandably want to know what kind of impact a bushfire could have and what is being done to reduce risk.
Parks Victoria manages most of the public land in Melbourne's urban fringe and therefore has a significant role to play in reducing bushfire risk. We work closely with the Department of Environment, Land, Water and Planning (DELWP) to plan, monitor and deliver risk reduction activities.
We use a combination of risk modelling, local fire history and underlying conditions to prioritise where and what type of activities are carried out.
Public land is just one part of the landscape that contributes to bushfire risk, so we also work closely with communities, the Country Fire Authority, Fire Rescue Victoria and local governments to get stronger outcomes across all of Melbourne.

Reducing bushfire risk, like any land management activity, is a complex balancing act that doesn't happen in isolation. To get the best outcome that strikes the right balance between bushfire risk reduction, environmental health (which is critical to our long-term survival), community wellbeing, recreation, business, and industry, we must all work together to do our part in reducing bushfire risk.
To find out more about how state, regional and local agencies, government and communities are working together to better understand and reduce the impact of bushfires, visit www.safertogether.vic.gov.au
Melbourne
Fire preparedness work we undertake in Melbourne includes planned burning, mulching, cutting back vegetation, and building and maintaining fuelbreaks and fire and emergency access roads.
Where works may impact visitors or park neighbours, information is posted on individual park pages under the change of conditions.
If you would like to receive an email notification when fire preparedness work is happening in your park, let us know at info@parks.vic.gov.au.
Annual grass slashing for fire management vehicle access
When grass in parks throughout Melbourne starts to dry out, our annual fuelbreak slashing program is ready to begin. From late spring to summer you may notice slashing works taking place.
Slashing occurs once a year after spring growth when grass has nearly dried out. Sometimes a second cut is required in years when there is a lot of rain and growth rates are high. Heavy rain in spring may also delay the start of slashing, because the ground is too wet.
We understand park neighbours sometimes have concerns about long grass in parks and reserves and we often get questions about when grass will be cut.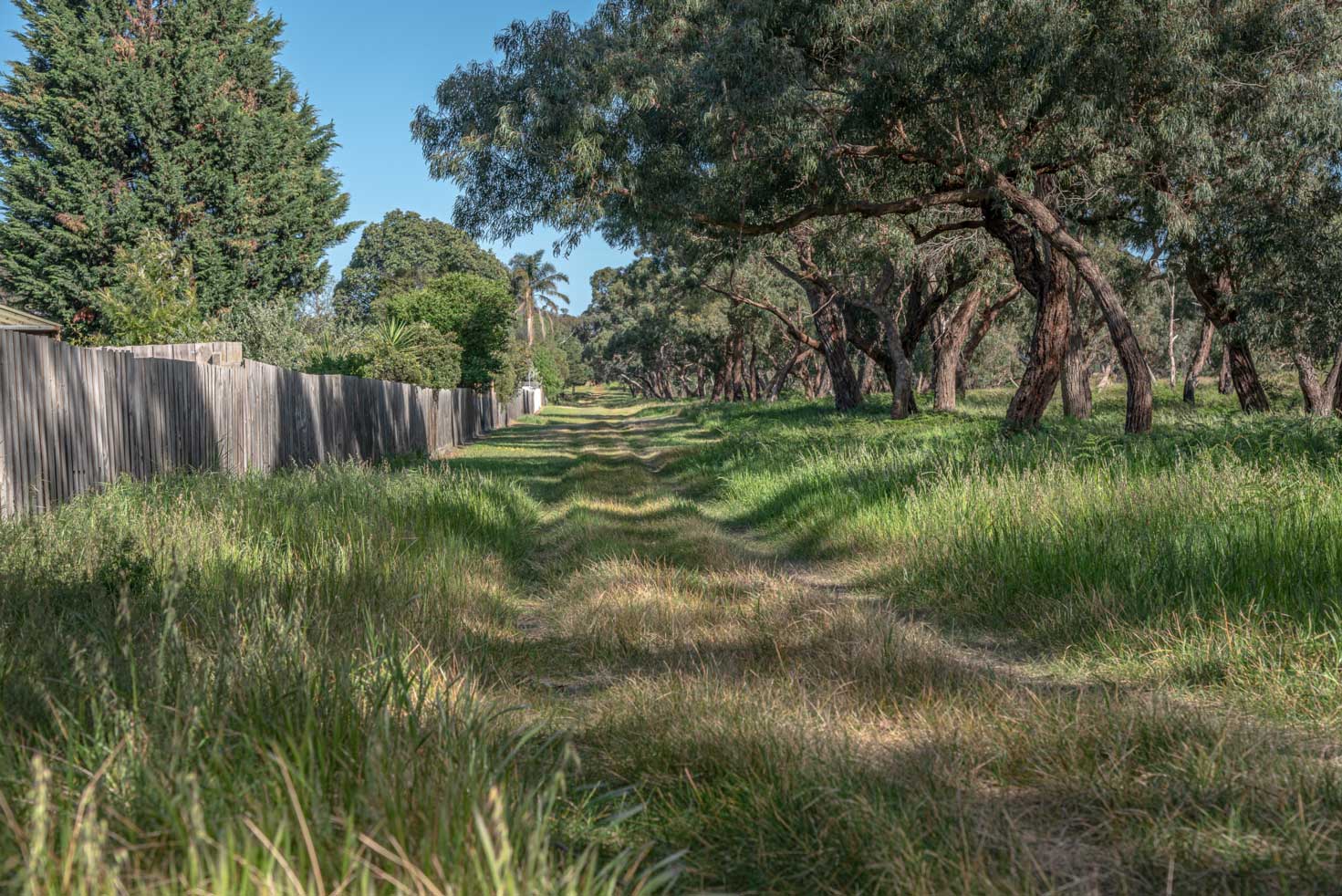 Many of our park boundaries form a fuelbreak. As the name suggests, fuelbreaks create a break in fuel available to bushfires - for example between trees and shrubs in our park and your property.
Fuelbreaks help firefighters by providing access for vehicles and machinery. Fuelbreaks are not intended to stop the spread of fire, but they can help reduce the intensity and speed of a fire moving across the landscape.
It is important to understand that grass is not cut along fuelbreaks based on grass height, but on its dryness, or 'curing'. With over 1000 kilometres of fuelbreaks across
Melbourne to be slashed, we need to carefully time annual slashing to get the best outcome to reduce bushfire risk. Usually, grass is dry enough to slash in late spring or early summer.
To see where fuelbreaks are slashed, go to the Forest Fire Management Joint Fuel Management Plan page.