Tidal River accessible cabin accommodation
There are two cabins in Tidal River with accessible facilities. Sheoak and Wirilda cabins are self-contained and consist of two bedrooms, accessible bathroom, kitchen/living room and outside deck. One bedroom has a queen size bed and the second bedroom has a bunk bed and a single electric high-low bed. Both cabins are identical in layout.
A personal hoist and specialised bathroom equipment, such as a shower commode chair, are available to visitors free of charge. For photos and further information visit Tidal River accessibility equipment page.
There is also an accessible self-contained, one-bedroom unit at Tidal River that has been designed and constructed according to current DDA standards for accommodation.
Sheoak and Wirilda Cabins
Carpark to cabin entrance
Access from the carpark is by a short level compacted gravel path.
There is a long ramp to the front entrance of both cabins with a gradient of 1:14. The front entrance is approximately 900mm wide and has an outward opening door.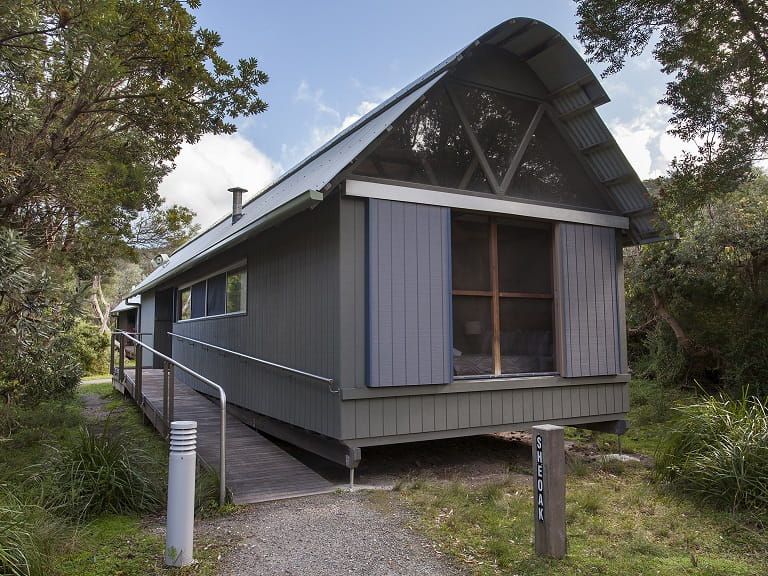 Front entrance to accessible cabin
Kitchen and living area
The living area has limited space for manoeuvrability and the kitchen benches and sink do not have a roll under feature for wheelchairs. Access to the rear deck is relatively easy via a wide sliding glass door located in the living area.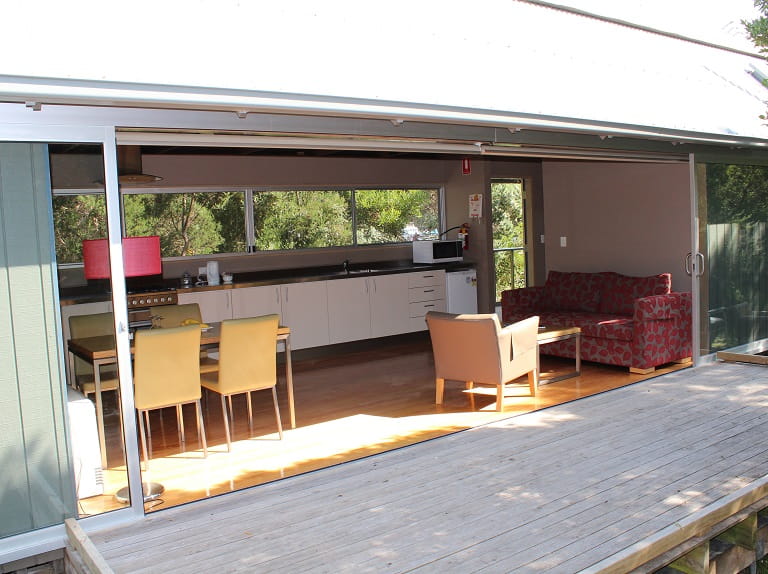 Kitchen, living area and deck
Bathroom
The accessible bathroom consists of a toilet, shower and vanity basin in the one room. The doorway entrance is approximately 790mm wide and has a sliding door. There is adequate room for manoeuvrability.
The shower has an adjustable height shower nozzle, this can be detached from the wall. There is also a fold down bench seat under the shower, horizontal and vertical grab railing and separate cold and hot water lever style taps.
The toilet has grab railing on the right hand wall side.
The vanity basin has a lever style tap and a roll under feature for wheelchairs. There is some bench space and a vanity mirror/cabinet that may be reached by most persons in a wheelchair.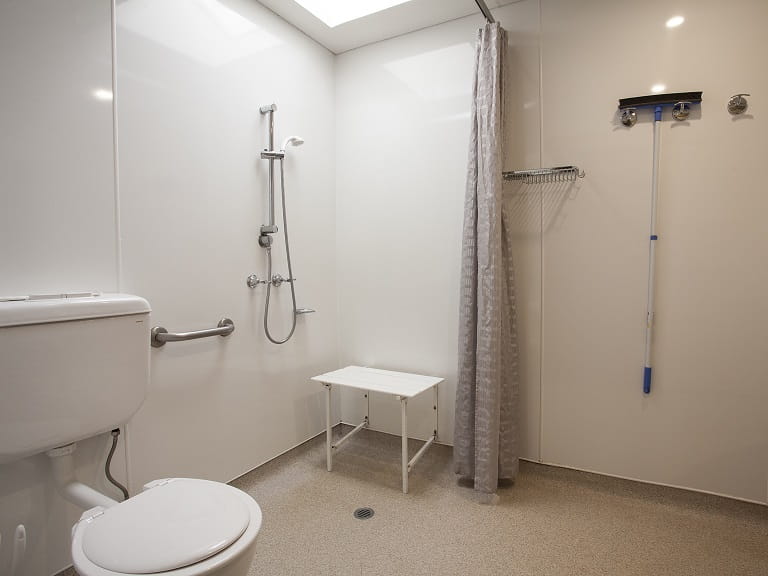 Accessible toilet and shower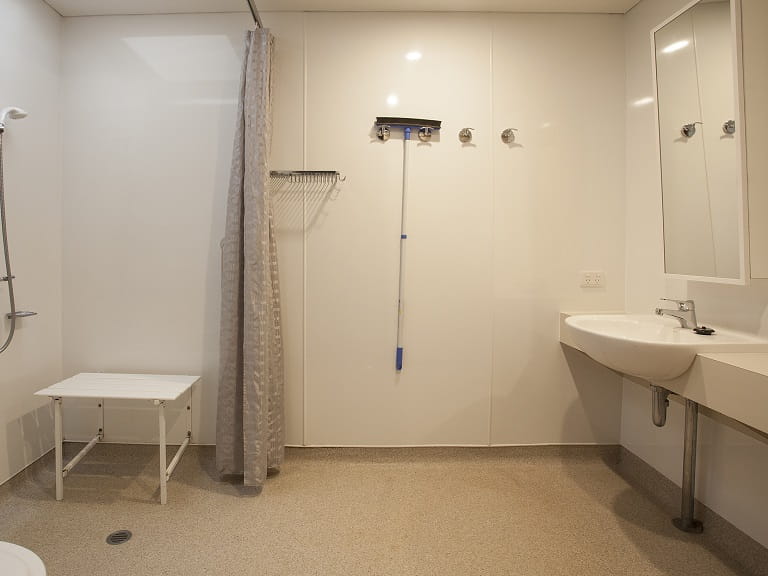 Accessible vanity basin
Bedroom
The cabin has two separate bedrooms. One bedroom has a queen size bed and the second bedroom has a bunk bed and a single electric high-low bed.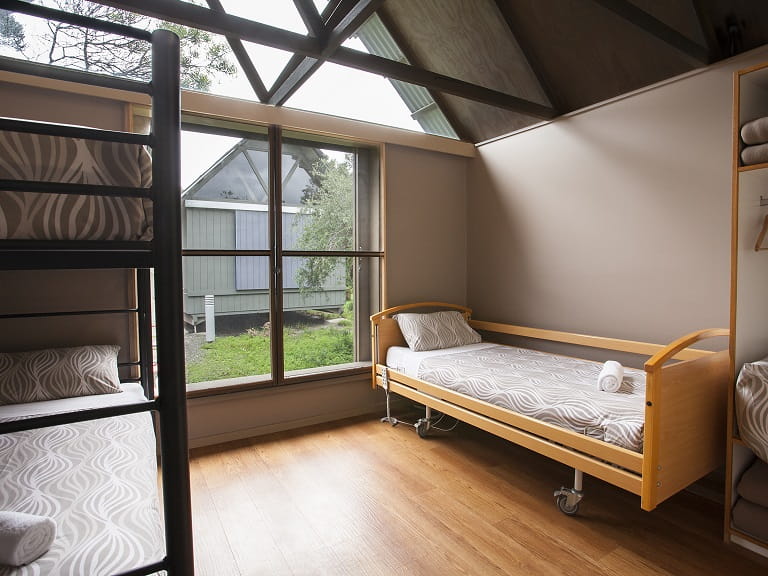 Bedroom with bunk bed and single electric high-low bed
Tidal River accommodation
Facilities in two cabins, Sheoak and Wirilda, are suitable for people with disabilities. They provide ramp access and a fully accessible bathroom.
Check availability