Wheelchair to boat access at Patterson River and Tooradin Jetty
Parks Victoria has installed an electric hoist on the pontoon at the Patterson River boat ramps in Carrum, to assist wheelchair users to transfer safely in and out of boats and canoes. The hoist is free to use and is available to approved users who have attended a hoist safety induction session.
Please note that the hoist is designed for lifting people in/out of boats and it is not designed for lifting wheelchairs. It is recommended that users of the hoist are seated in a manual wheelchair when using the hoist and also bring their own sling.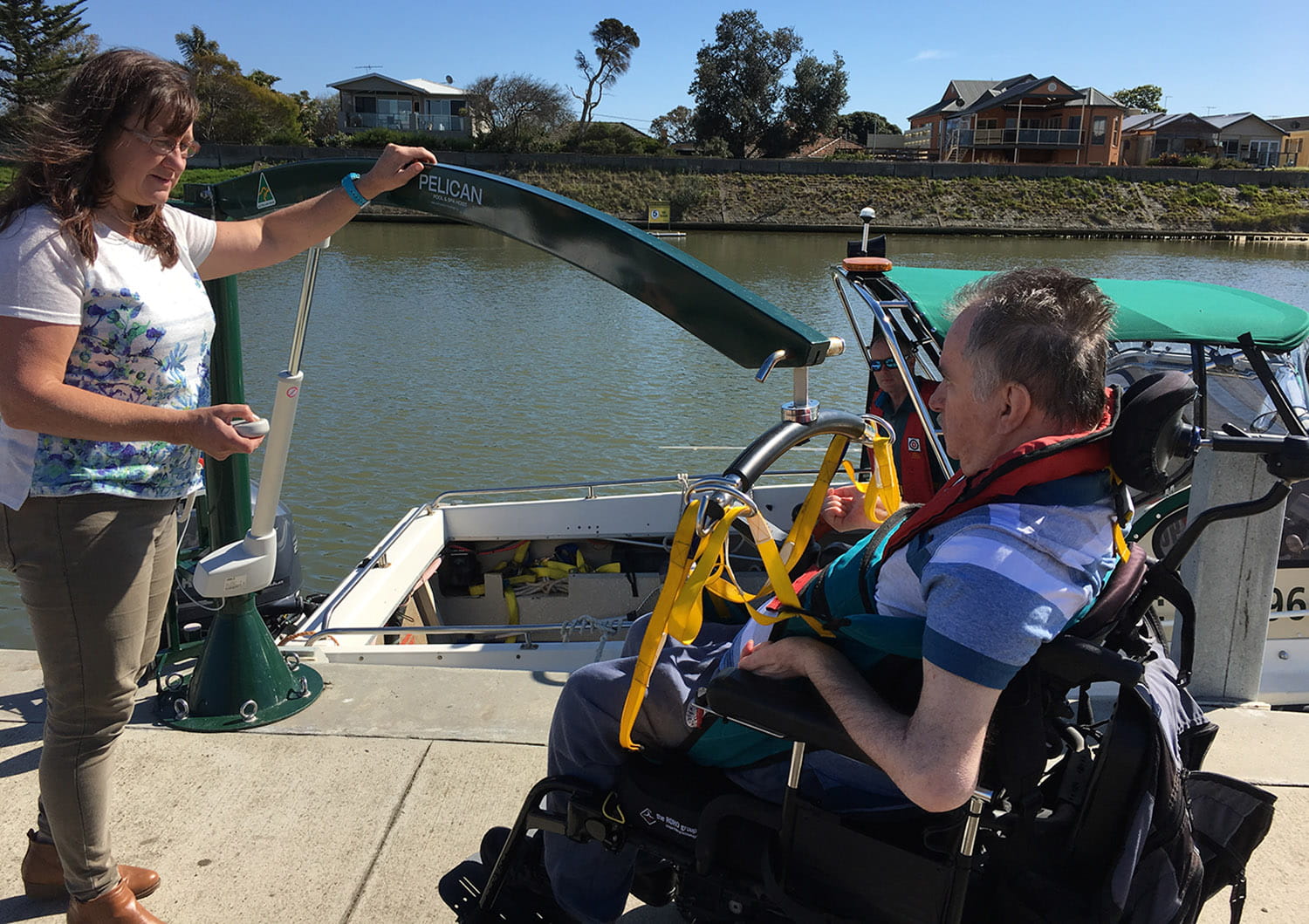 Above image of the Parks Victoria electric hoist provided at the Patterson River boat ramps.
Visitors interested in using the hoist are first required to attend a free induction session, provided by a qualified hoist trainer, on how to safely operate the hoist. For further information on the hoist and the induction sessions, contact Parks Victoria on 131963.
Parks Victoria has also installed a sleave on the pontoon at the Patterson River Boat Ramps for those visitors who wish to bring and use their own Hansa C Crane hoist for transferring in and out of boats and canoes. The pontoon at Tooradin Jetty in Western Port Bay also has one of these sleaves.
Please note that the sleaves provided on both pontoons are designed for Hansa C Crane Hoists only.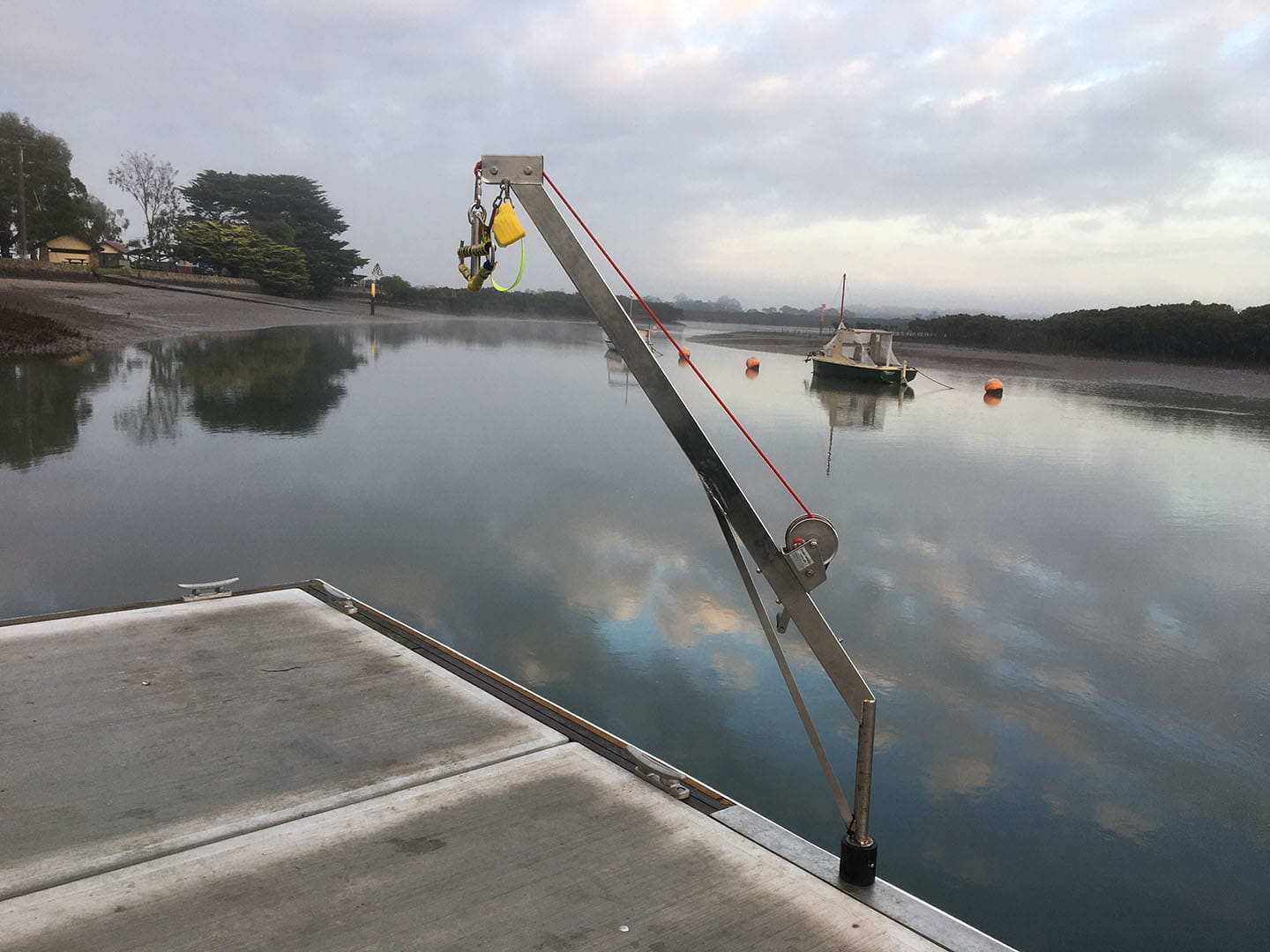 Above image showing sleave provided for a Hansa C Crane hoist on the Tooradin Jetty pontoon for visitor use. The actual hoist is not provided and visitors are required to supply their own.
All abilities access
Visiting a park can be more of a challenge for people with disabilities, however, in Victoria, there are a wide range of facilities to help people of all abilities enjoy our wonderful parks around the state.