A week in the east
Monday 31 July, 2023
East Gippsland is Victoria's first official destination (and the seventh in Australia), to receive the ECO Destination Certification.
Awarded by Ecotourism Australia, this certificate recognises East Gippsland as a nature-based tourism destination committed to the principles of ecotourism, encompassing cultural and natural interpretation and education for visitors, as well as the active involvement of local businesses in sustainable practices.
Travellers across the globe are seeking sustainable experiences when visiting destinations, so it's an important statement assuring visitors that East Gippsland is a sustainable destination.
We want to encourage travellers to visit this destination and experience a region where they can also learn the importance of preserving the natural wonders and be a part of protecting the landscapes part of this region.
"No one will protect what they don't care about; and no one will care about what they have never experienced." - Sir David Attenborough
If you're currently looking for somewhere in Victoria to explore, here's how you can spend one week in Victoria's sustainable east.
Day 1 - 3: Melbourne to Wilsons Promontory National Park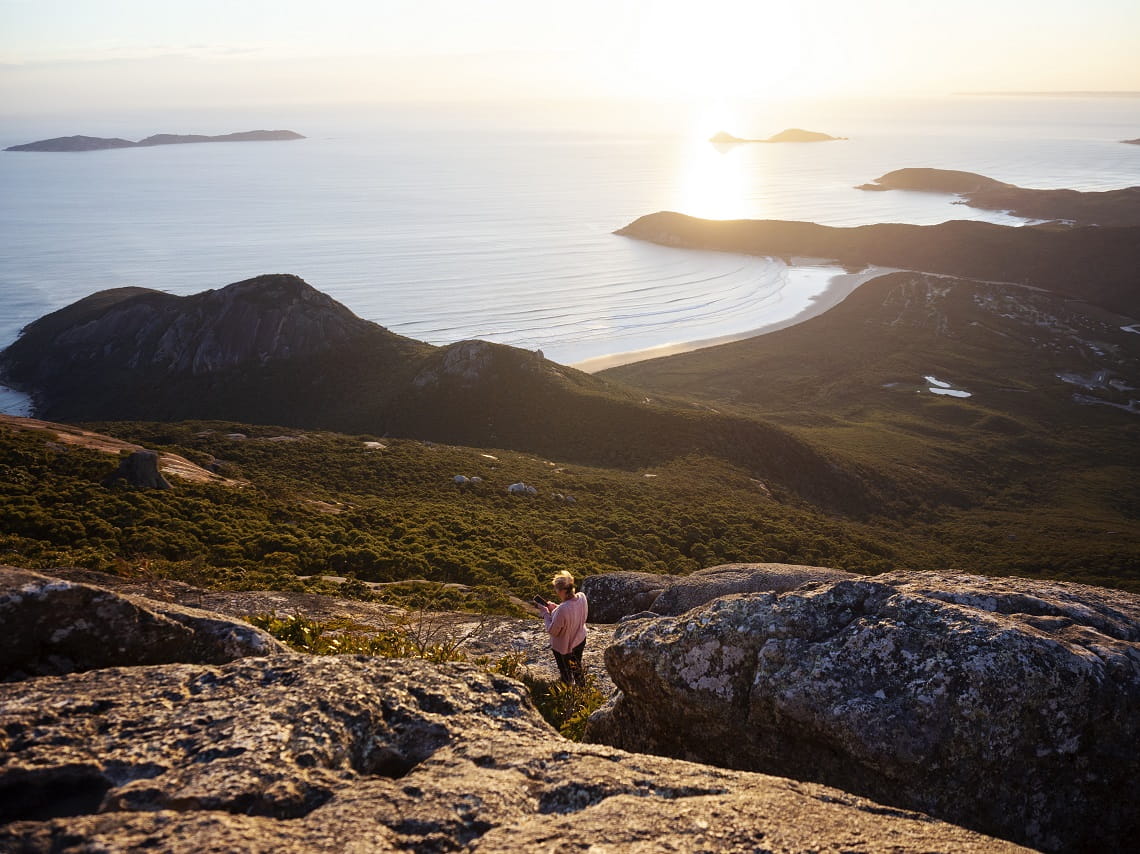 Depending on where you're travelling from in Victoria, Wilsons Promontory National Park is always a highlight for any adventure.
Explore a range of day walks tucked away down many different tracks. Keep an eye out for wallabies and emus as you weave through heathland, eucalypt forest and the southernmost temperate rainforests in Victoria. From family-friendly nature walks to more challenging hikes, there's a walk to suit everyone.
Spend a few nights at Just Inside The Gate, located at the very edge of the National Park. Enjoy rural, mountain and inlet views from the bedrooms, all with a luxury bathroom with solar hot water to provide a great end to each day's activities.
Day 3 - 5: Wilsons Prom to Buchan Caves Reserve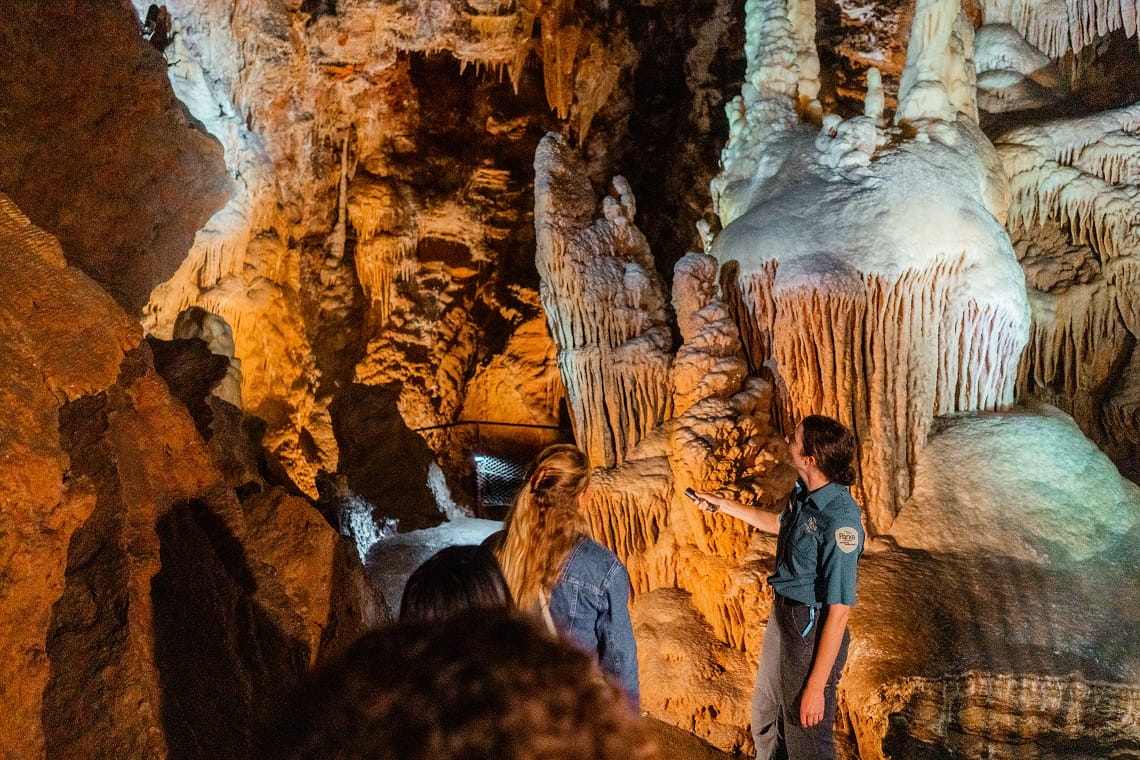 Before heading out to Buchan Caves Reserve, make sure you've had the most important meal of the day, breakfast. This will keep you energised for the commute through quaint towns, including Foster, before moving onto Sale, Gippsland Lakes Coastal Park and Bairnsdale.
Buchan Caves Reserve is home to Victoria's largest cave system. A guided tour is the best and only way to see this remarkable cave system.
With walking tracks and wildlife, the Buchan Caves Reserve is a great spot to settle in for a picnic. Keep an eye out for native wildlife who frequent the reserve. Kangaroos lay about the campground and visitor centre while native birds can be seen perched among the trees.
By achieving Ecotourism Australia Certification status, Buchan Caves joins fellow exemplary operators in terms of sustainability and provision of authentic, high-quality nature-based tourism experiences. This means that you are guaranteed to be part of a genuine and authentic nature experience that looks after the environment.
You can choose to immerse yourself in the peaceful landscape by camping at Buchan Caves Campground. This leafy campground is a family favourite, with 60 sites in total (including powered and un-powered), hot showers, toilets, a laundry and barbeques. Alternatively, you can stay in comfort in the historic Caves House at Buchan Caves.
Day 5 - 7: Buchan Caves to Cape Conran Coastal Park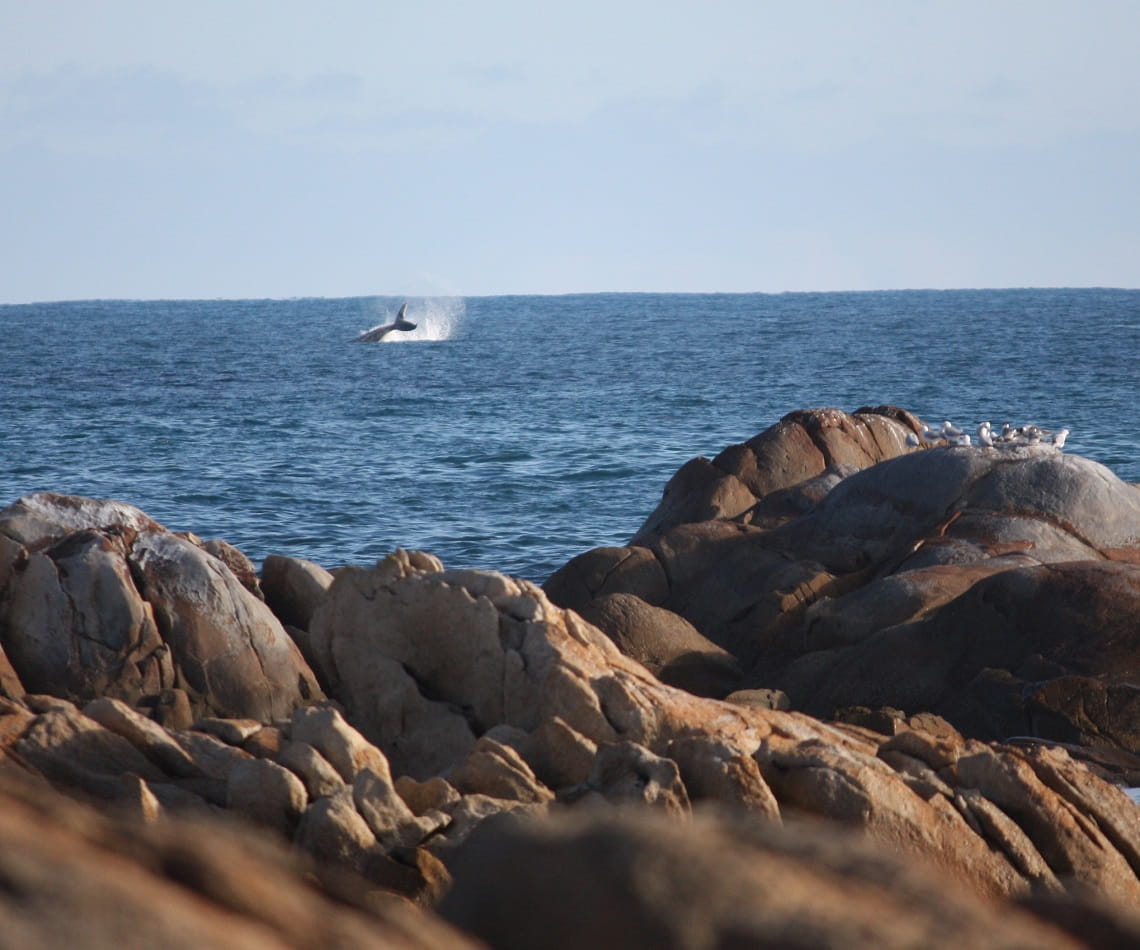 From Buchan Caves Reserve to Cape Conran Coastal Park, find yourself winding through the truly spectacular countryside of the east.
Cape Conran Coastal Park is tucked away along Victoria's far-east Wilderness Coast. The wild ocean beaches are perfect spots for beachcombing and, from May to October, keep an eye out for whales on their annual migration.
Banksia Bluff Campground is a tranquil wooded campground where the peace is only broken by a dawn chorus and waves crashing off Bass Strait. Set up camp among mahogany gum and banksia woodland and explore the unique coastal playground. This campground has a mixture of unpowered, dog-friendly and non-dog friendly campsites, making it a perfect choice for families wanting a taste of nature.
If you're new to camping, take a look at our useful guide we've pulled together.
Day 7: Drive home, or continue your own adventure further east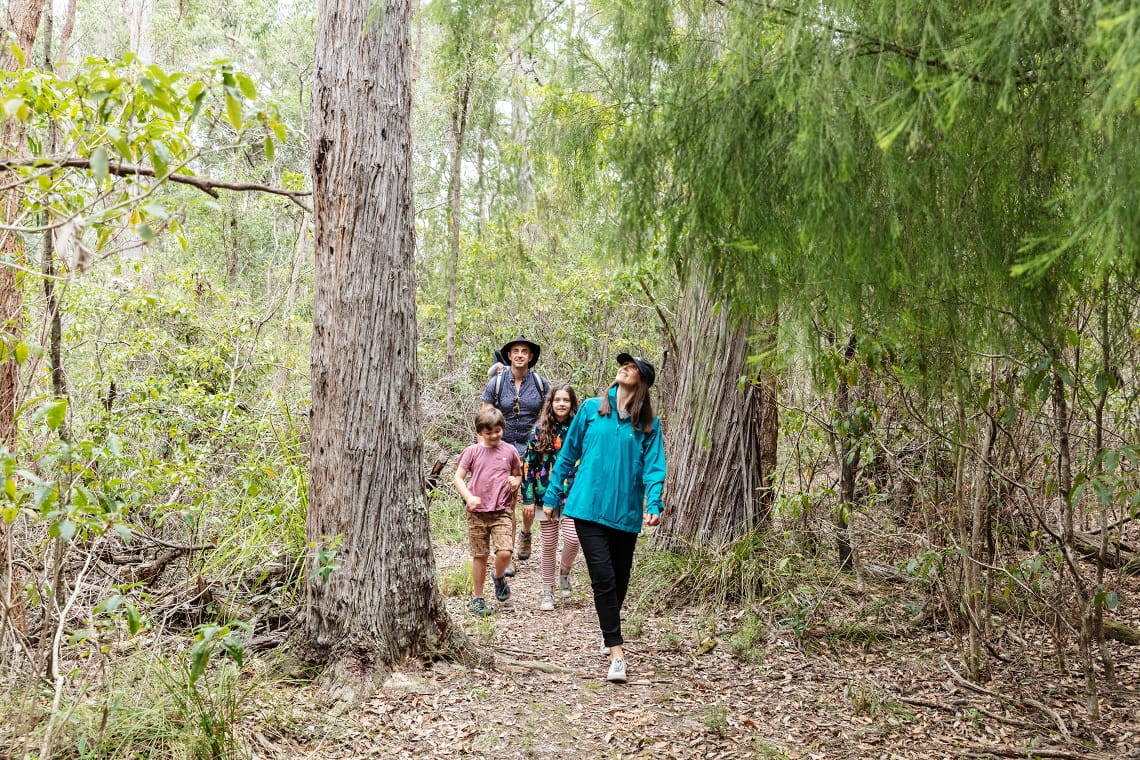 With so much to explore in East Gippsland, boasting nine national parks, you'll love exploring them all. If you're not ready to go home just yet, take this opportunity to continue through the region. This region is home to a wealth of well-known natural wonders, including the UNESCO World Biosphere Reserve of Croajingolong National Park, the Alpine High Country, the vast Gippsland Lakes, the picturesque Ninety Mile Beach, and the large koala population on Raymond Island.
If you want to spend a day in nature, with a guarantee you'll see wildlife, take the short ferry ride from Paynesville to Raymond Island. Leave the car behind and explore the island on foot or bike. The best koala spotting area is on the Koala Trail, a short walk which starts near the ferry arrival point and leads you among the gum trees. Look up, and you'll likely spot a sleeping koala.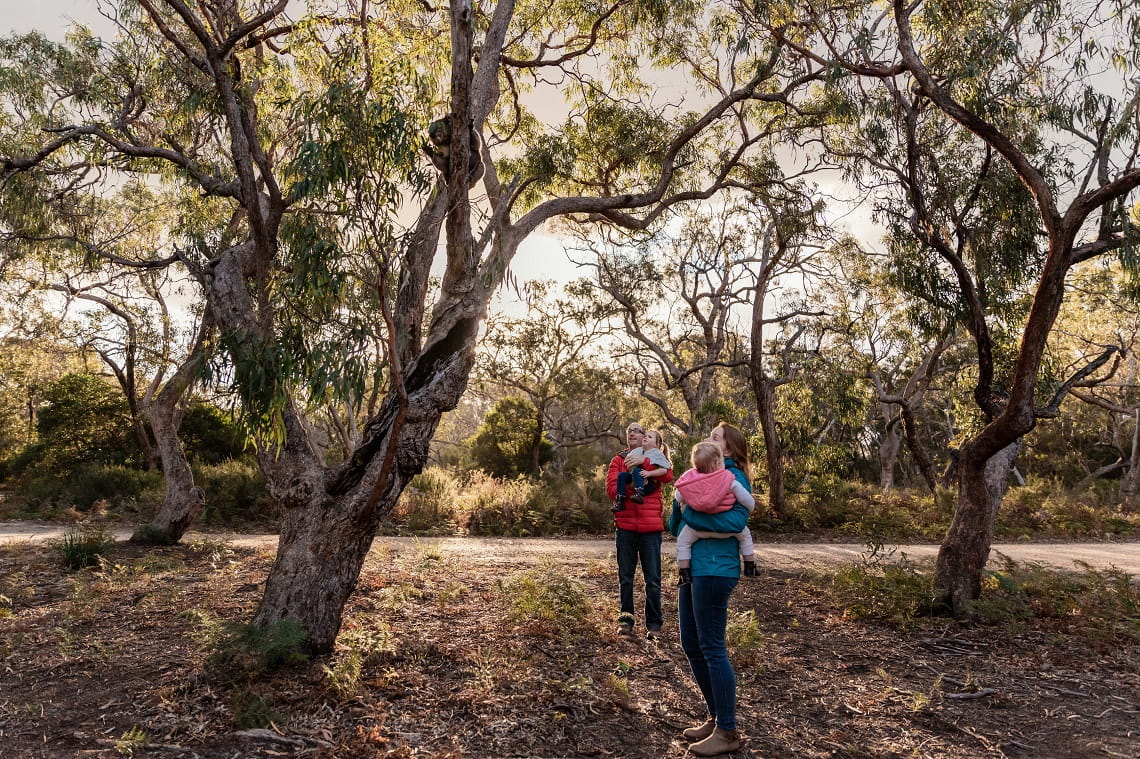 Continue your adventure in East Gippsland.
Parks Victoria is proud to partner with Gunaikurnai Land and Waters Aboriginal Corporation (GLaWAC) in jointly caring for 10 culturally important parks and reserves to protect the natural and cultural values of these areas in the East Gippsland region. These include:
To help you get the most out of your park visits in the east, licensed tour operators are experts in these parks and activities. If you want to try something new or meet some like-minded people on your next visit to a park, contact a licensed tour operator.
For more information about East Gippsland's ECO Destination certification, click here.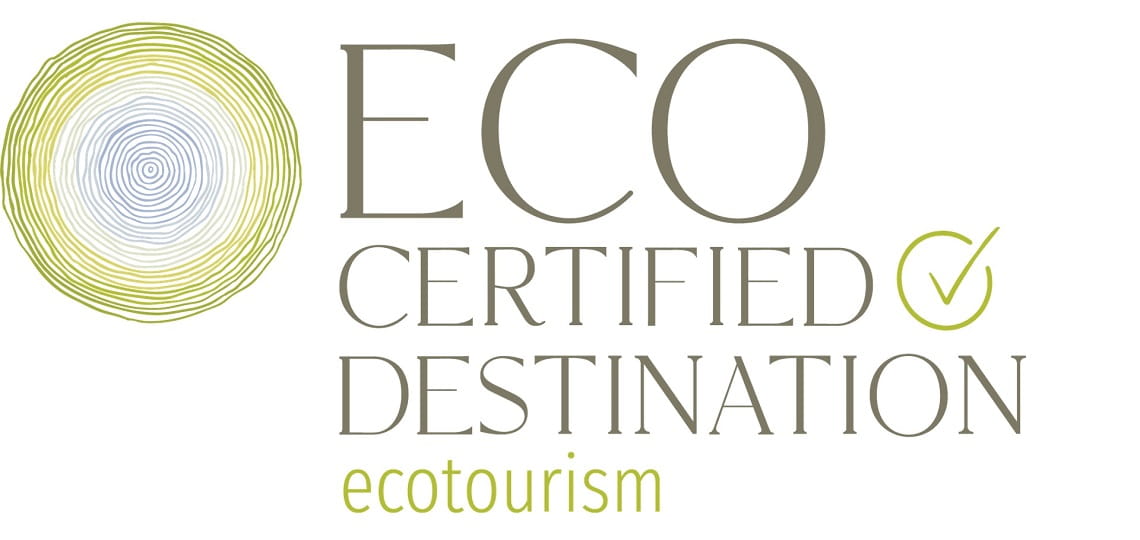 For more inspiration or exciting things to see and do in Victoria's parks and reserves, subscribe to our monthly Outdoor Inspiration newsletter.