Did you know that walking is the most popular type of leisure activity in Australia? No surprise really, it's free, doesn't require any equipment beyond comfortable walking shoes and it's suitable for everyone.
Park Walks are free walks, guided by our trained volunteers. Park Walks allow you to enjoy walking in urban parks or bushland without having to worry about where the trail is or how long it might take. You will be free to enjoy the beautiful trees and wildlife or even just to relax and catch up with friends or family.
Go on a walk as a once-off to explore somewhere new or become a regular and add it to your wellbeing or fitness routine. The walks can be easy for those who are new to walking or can be a little more challenging for people who have some previous walking experience. Some walks include a catch up for a cuppa at the beginning or end if there is a café nearby.
Bookings are required (for most walks).
And did you also know that walking in nature is also good for you – mentally and physically? It can boost creative thinking, decrease stress levels and blood pressure and helps the whole family lead a happier more active life. Discover why walking in a park should be on your 'to do' list!
For other walking options please visit our partner Victoria Walks.
Guided park walks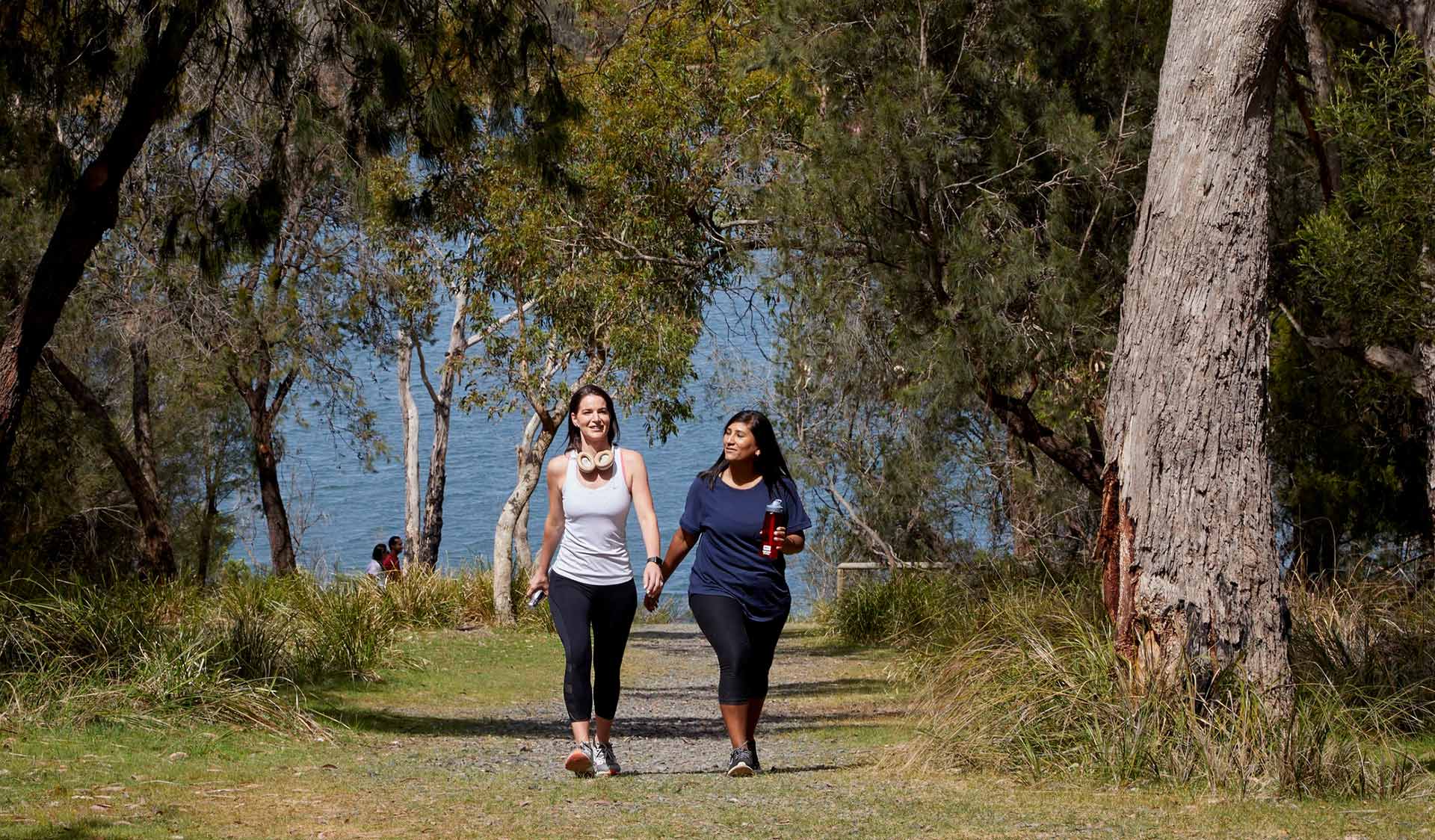 Join a relaxing volunteer-led walk along a beautiful 2.2km circuit trail. Enjoy the peaceful natural surroundings, chat to fellow group members and spot some of the wildlife that call this park home.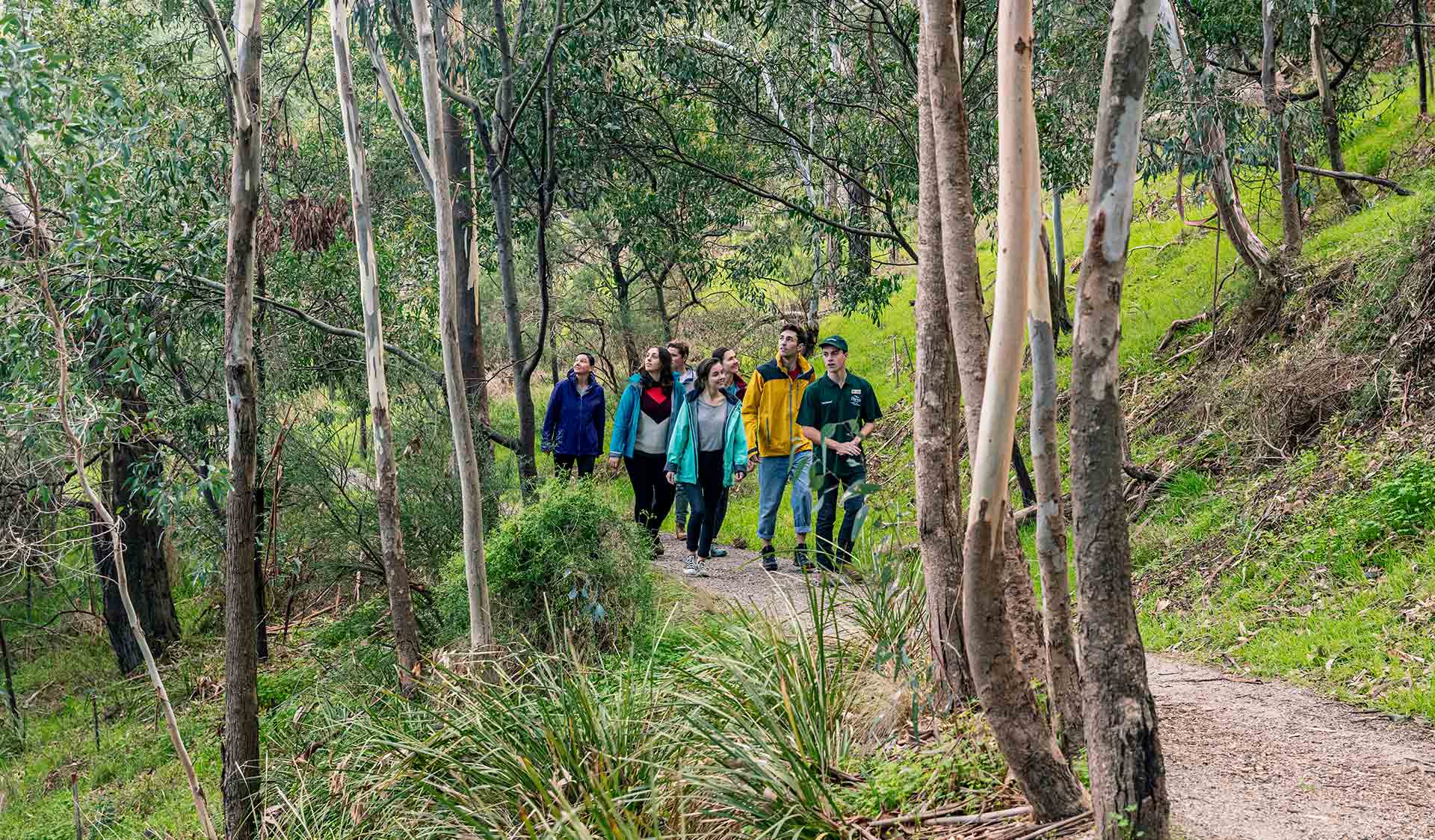 Test out your walking shoes and come and enjoy the beautiful 360-degree views at Churchill National Park! Located in Lysterfield South, this intermediate to advanced trail is 7.5km and includes steep hills, uneven terrain and sections of narrow trails.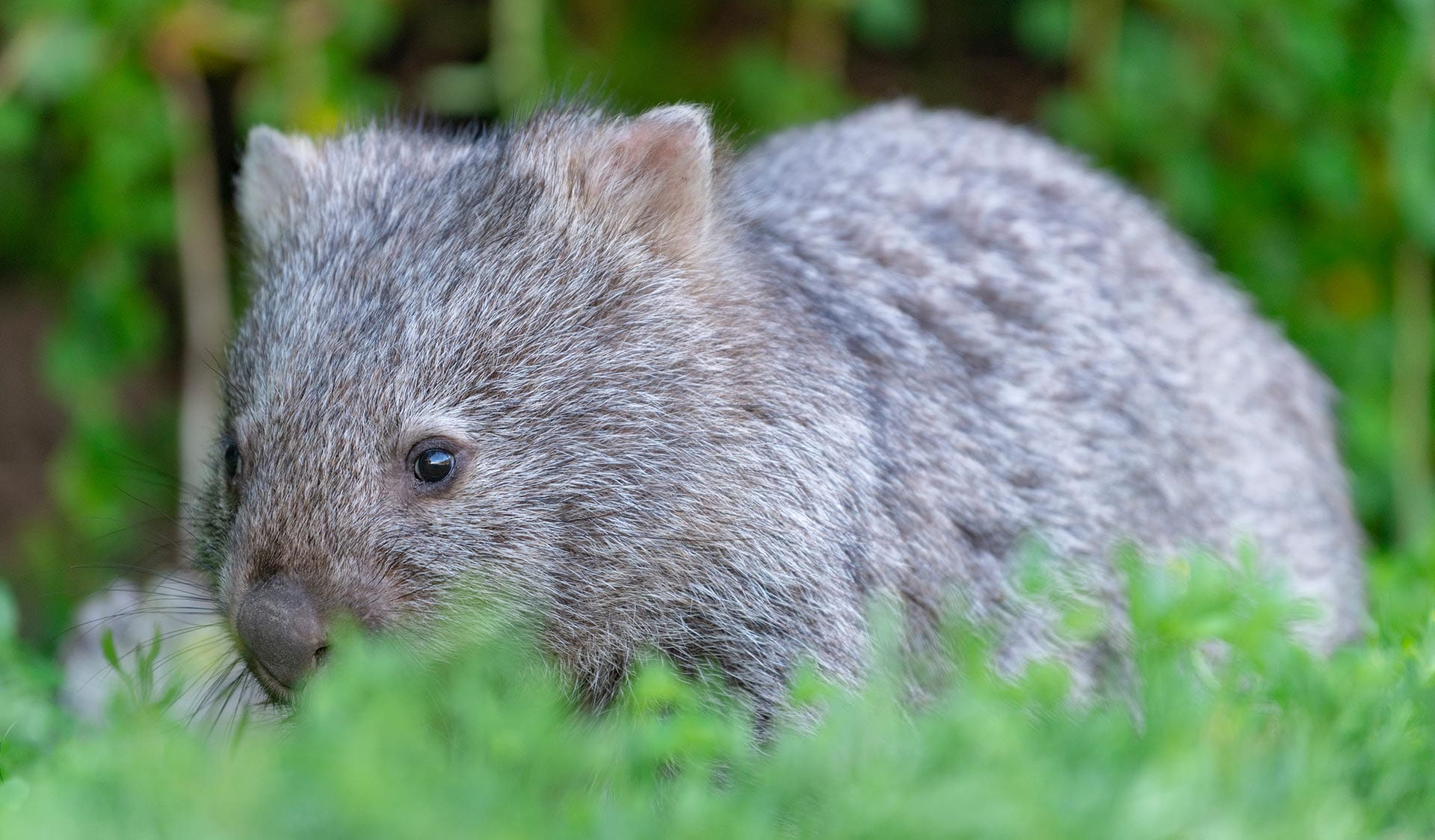 Immerse yourself in nature whilst learning about this beautiful forest and the species that live here. Gresswell Forest is a remnant patch of bushland in the middle of suburbia that is home to a range of wildlife which can be seen when walking, including eastern grey kangaroos, wombats and many bird species.
Join a volunteer-led walk through beautiful You Yangs Regional Park. On your walk enjoy, the serenity of the bush and get rewarded with stunning views from Big Rock.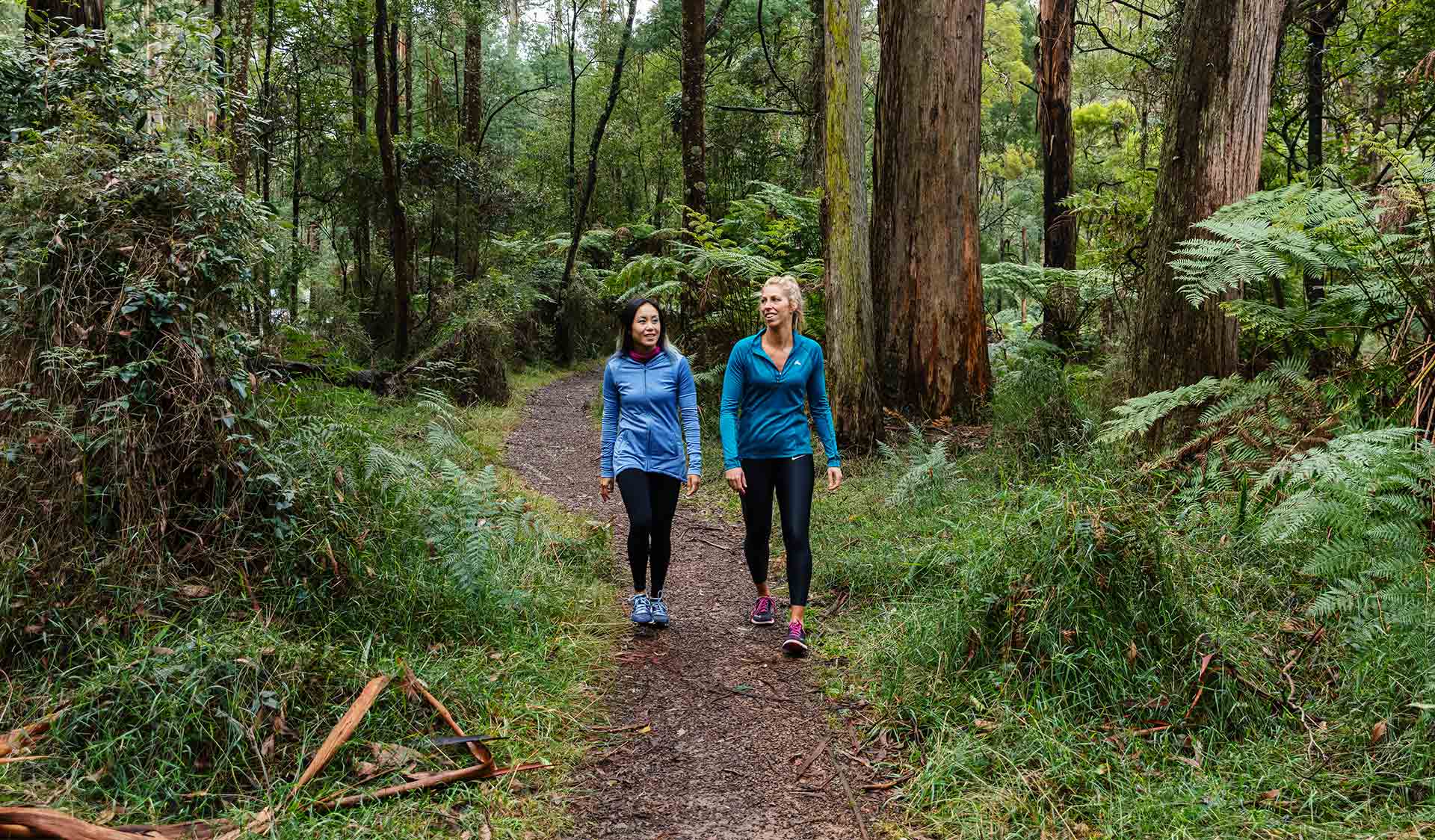 The health benefits of spending time in nature are now widely accepted. Mindfulness walks take this a step further and help you slow down and focus on the present moment - each step, each breath – feeling calm and relaxed.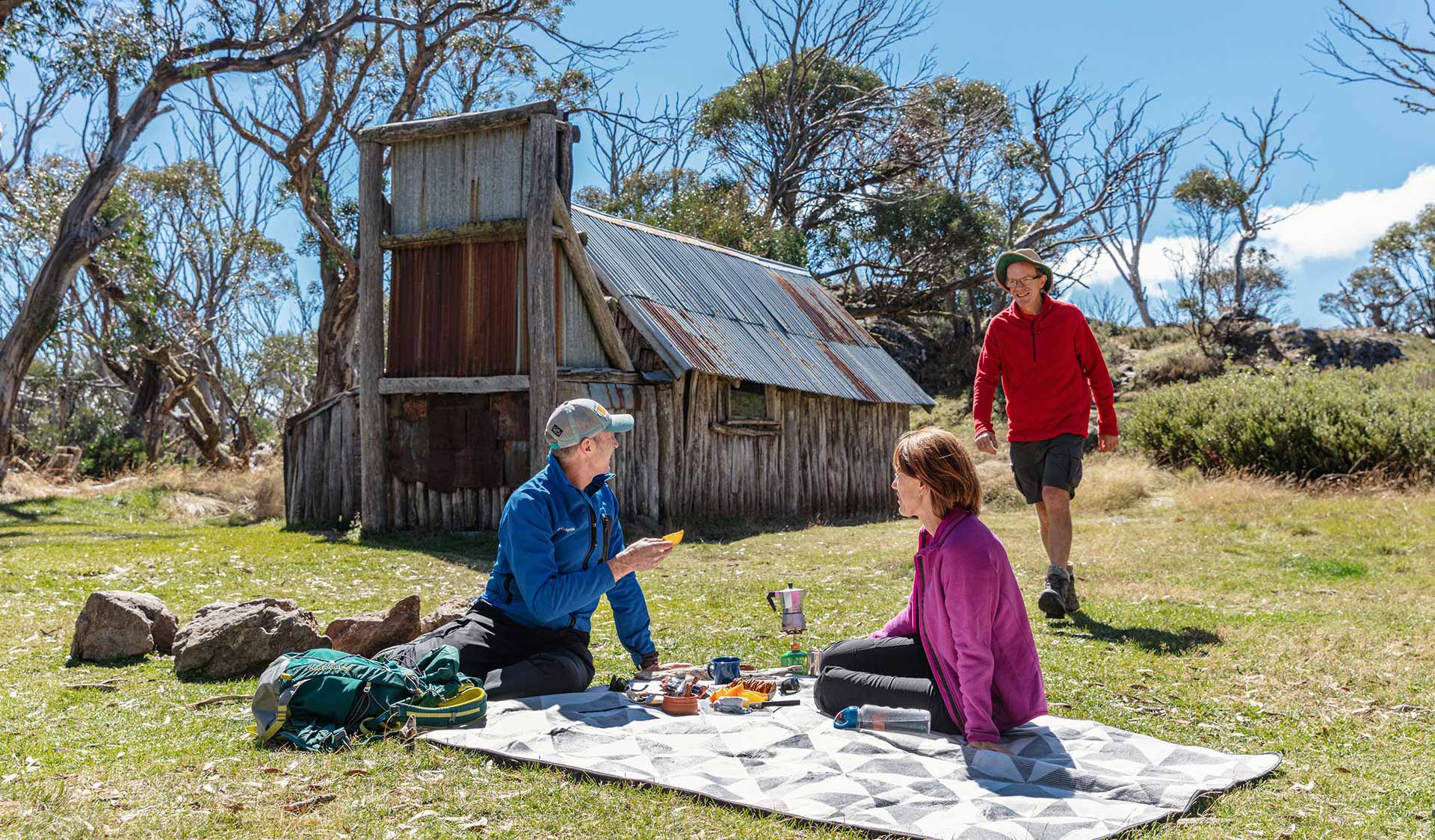 Learn about this beautiful and unique region, the historical significance of the Alpine huts, and the stunning natural ecosystem surrounding them from trained Volunteer Park Guides. Alpine Discovery Dyas run on selected days during the summer school holidays and over the Easter long weekend.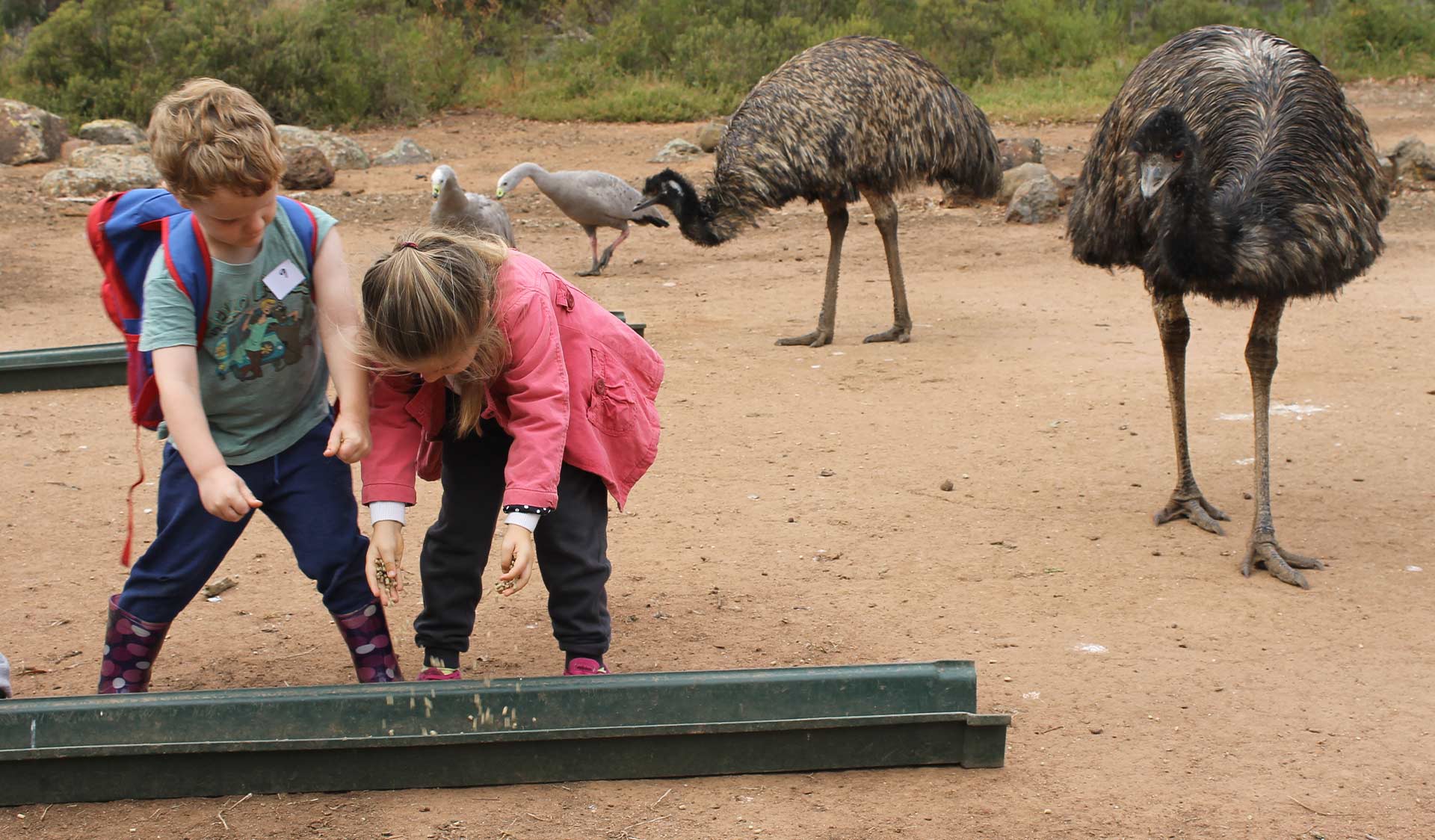 Join a fun, free and educational volunteer-led guided walk this summer at Serendip Sanctuary in Lara. You'll meet lots of cute furry and feathered animals, learn about the habitats and wildlife of the Western Volcanic Plains and meet the species that call Serendip Sanctuary home.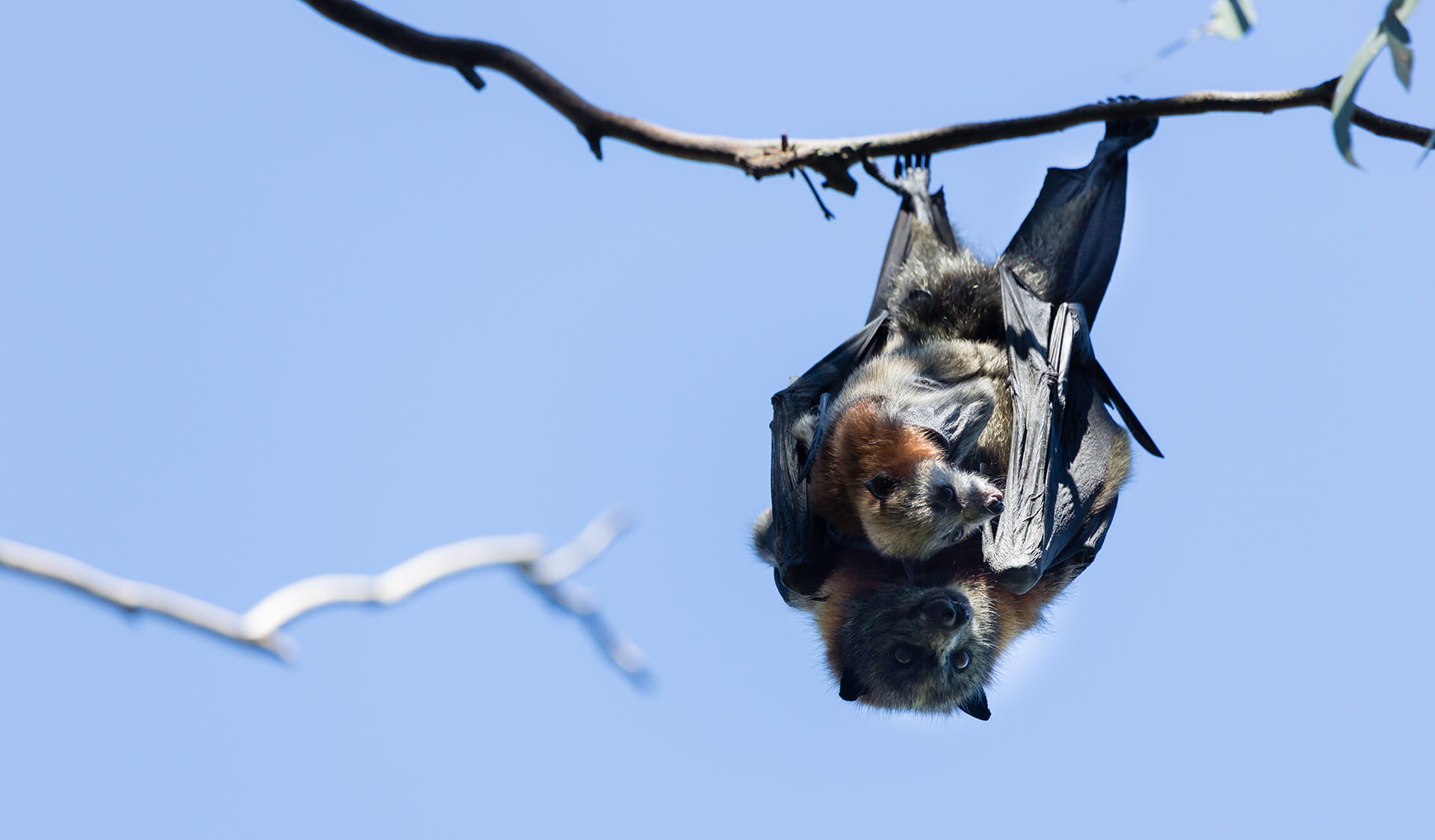 Yarra Bend Flying Fox Discovery Tour
Learn all about the fascinating Grey-headed flying foxes that inhabit the beautiful inner-city park at Yarra Bend from our passionate Park Guide volunteers. See the flying foxes up close in their natural habitat and experience a truly unique wildlife encounter.
How to get there
Park walks
Accessibility
Visiting a park can be more of a challenge for people with disabilities, however in Victoria there are a wide range of facilities to help people of all abilities enjoy our wonderful parks around the state.
Park walks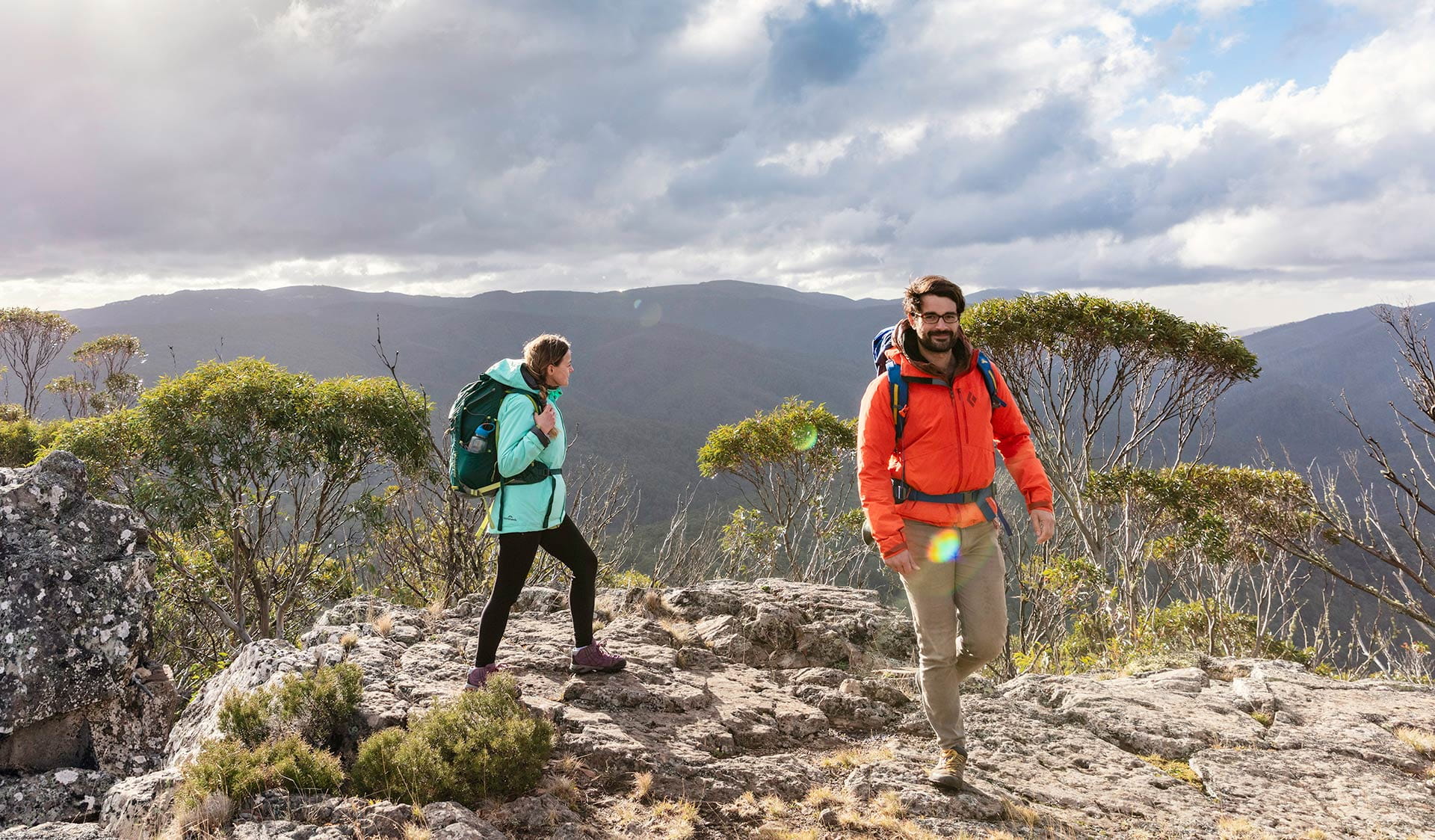 Witness breathtaking natural scenery at some of Victoria's most iconic places when you lace up your boots and take to a hiking trail.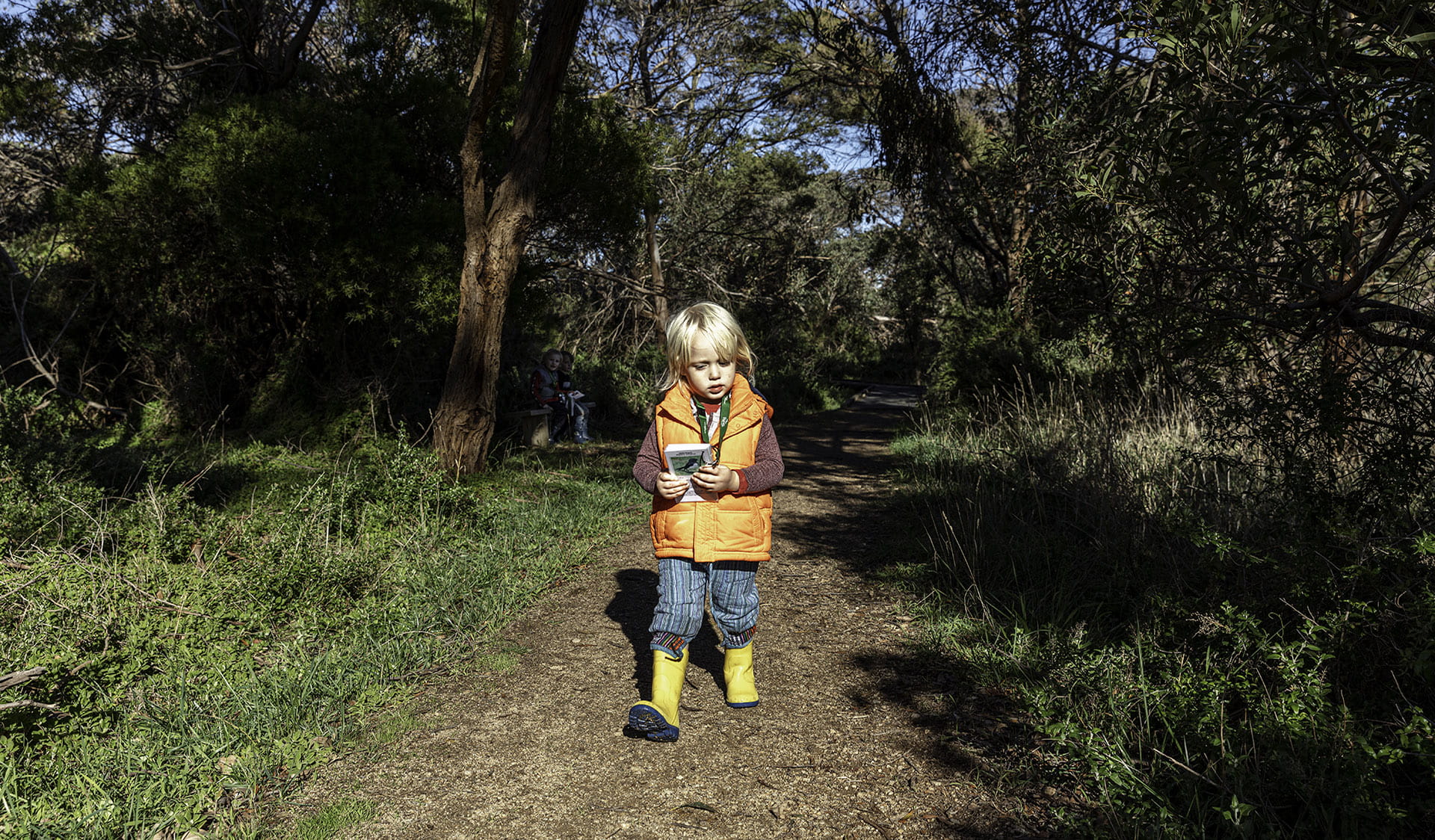 Kids walks
Playing outdoors in nature is an important part of growing up. Most of us have fond memories of running around our local park or greenspace, letting off steam and making friends. Our free Kids walks are all less than 1km (30 minutes or less) close to toilets, playgrounds and play spaces or somewhere your kids can run around. Are your kids ready for their next park adventure? Check back soon to find out when the next Kids walks will be available.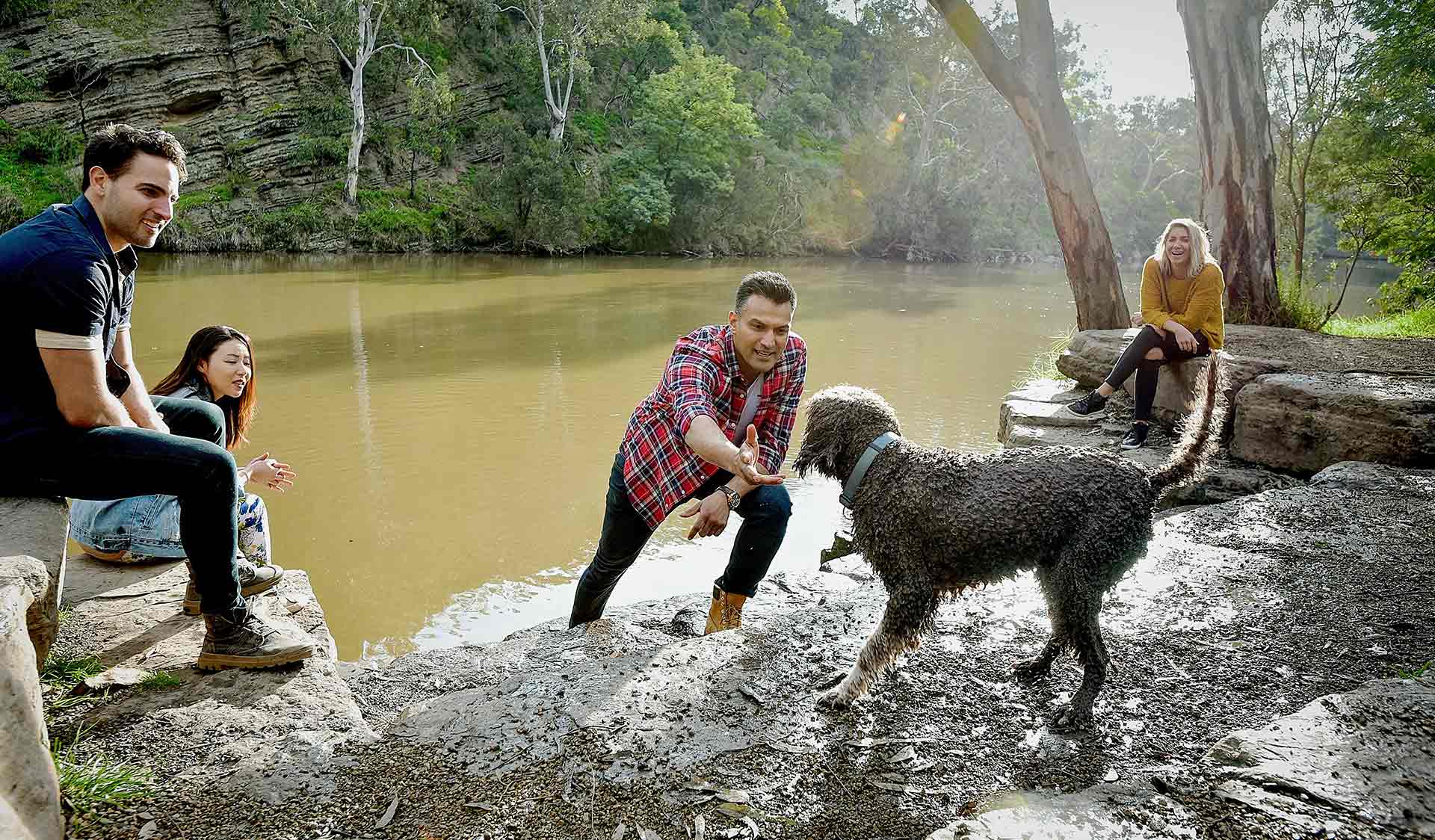 Round up your dog, grab the lead and visit dog-friendly parks near Melbourne and across Victoria.